Looking for Speakers - South Shore Conference for Women is Coming Again
|
author/source:
She's Local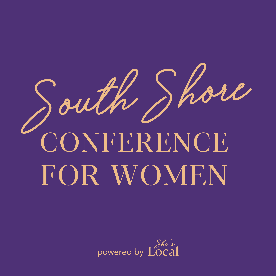 The South Shore Conference for Women, powered by She's Local, brings together women with a shared objective to support, connect and inspire one another, close to home. Our mission is to create an accessible, relevant, and relatable platform that features local women, close to home.
And when local women support each other, communities thrive.
Here's what our annual local conference is all about – In 2019, we brought together hundreds of women for our inaugural world-class sold-out conference featuring extraordinary local women as speakers, exhibitors, sponsors, and attendees. Our mission is to make each event financially and geographically accessible, as well as relevant to women in their local community.
What Makes Us Unique?
Customized For Local Women
Each local conference is customized to the women in their community. Over 4 months leading up to the conference, we host local open meetings and virtual meetups to gather the important topics that are relevant in the lives of the women we serve. We then ask local experts to apply to be panelists on conference day. Once the topics are collected and the application process closes, we diligently connect speaker to topic and make final panel choices.
Panelist Created Breakouts
Each of our panels are made up of at least three local rock stars; real, accessible, relatable experts from that local community. We match these experts to each other so they can weave together their passion and journey for outstanding and informative breakouts for our audience. Over the course of 3 months, speakers meet and decide their panel format, title, description and key take-aways, all while being promoted through social and digital channels leading up to the conference. APPLY TO BE A SPEAKER.
Volunteer Led Organization
The work we do to connect, inspire and serve local women is made possible by the local community board in your region. These are advocates for women who are committed to supporting women and making a difference in their communities.
2nd Annual South Shore Conference for Women
October 22, 2020 | Quincy Marriott | $52
www.sheslocal.org/south-shore-conference-for-women
2nd Annual South Shore Conference for Women October 22, 2020 | Quincy Marriott | $52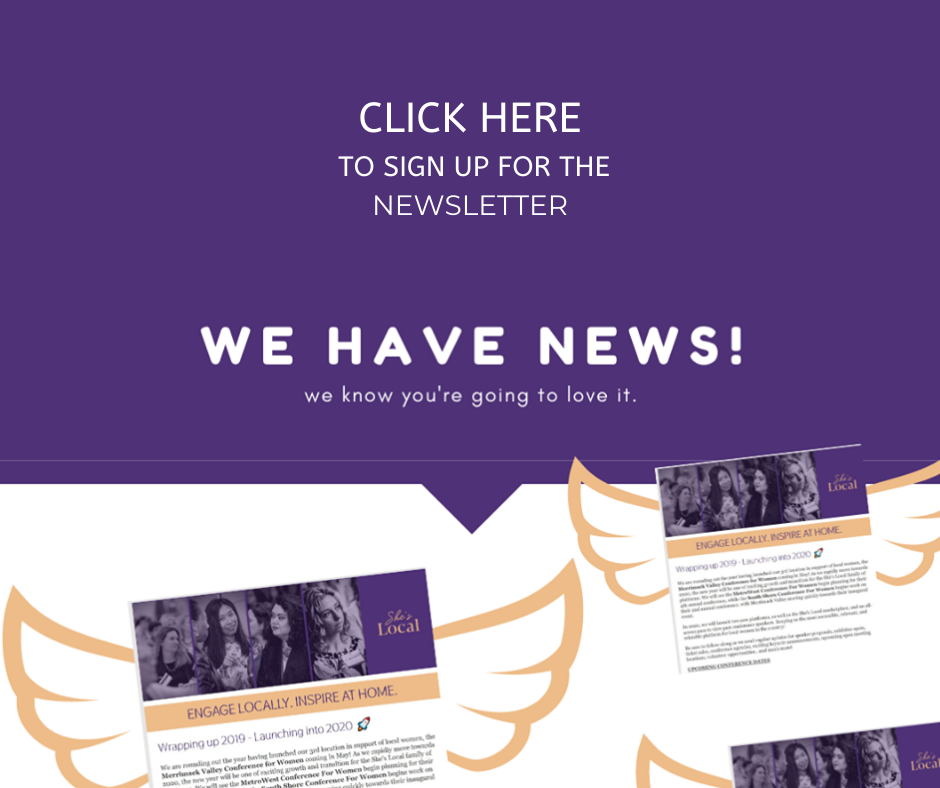 Join hundreds of local women for a full day conference from 7:30 AM – 5:00 PM for two inspiring keynotes, over 30 local experts in 10 breakouts, breakfast, lunch, plenty of coffee and water throughout the day, networking, over 5 hours of exhibitor time and a wine and hors d'oeuvres to celebrate local women at the end of the event. To get to know each other before our conference day, we've added some laughs the evening before, 10/21 at our Comedy Kick-off event. For an additional $35 ticket, come meet the keynotes, panelists, and local leaders during a fun evening featuring a local female comedian, with music from a local female DJ.
Benefits for Local Women:
Connect with like-minded local women who live and work in your area.

Find relatable mentors ready to support your growth.

Be Inspired & Inspire other women by sharing your unique perspective.

Help to create a community of collaboration and support.
Benefits for Business & Community:
Create a stronger bond of trust with your customers and community members.

Engage with local women who live and work nearby.

Build and inspire women as leaders.
Ways to get involved in your area:
Lead by example.
Become one of the leaders creating the second annual South Shore Conference for Women. Our volunteer-led organization needs volunteers who appreciate working with like-minded leaders in your community.
Share your voice.
Join us at an open meeting to share topics that are most relevant to you. Topics collected at local open meetings guide us in our speaker selection process for your conference.

Share your valuable perspective by becoming a speaker at the South Shore Conference for Women on Oct. 22, 2020. With 30 slots for local speakers, there are many opportunities to present your perspective on issues impacting local women.
Showcase your passion at a local conference.
Showcase your product/service/business/book at our local sold-out conference with exposure to over 600 local women. Engage with hundreds of local women by becoming an exhibitor or sponsor. Supporting local women supports everyone in your community.
Email: [email protected] Phone: 617-771-0839