About Us
Management Team Members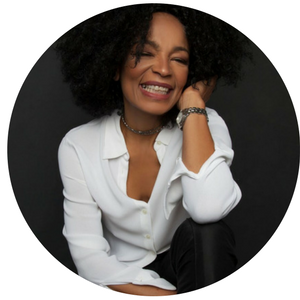 Renée Greene
Co-Founder - Editor & Sales
Renée is setting a new standard for women to come together, network and help each other out along the way. Her commitment to building a community of support will enhance the way women find and receive support, while helping each other professionally, personally, and emotionally, exactly when and where they need it, at Herself360.com. She's most interested in mentoring and apprenticeship in an effort to pull in all who need extra assistance from those with the knowledge and experience to lend a hand.
Her nomad spirit has taken her around the globe with visits to London, Manila, Paris, Rome, Seoul, Nairobi, Provence, four nights on the Serengeti, could there be any place else? Australia is waiting. Throughout the year a quick trip to Martha's Vineyard to hang out with the "the real people" MVY residents is often just what the doctor ordered.
As a media rep and manager, in radio, TV, cable, digital, print advertising and event sponsorship, she's made her mark over the past 29 years in the hub. Boston, she's here and we've got her! Ladies get ready, the next 20 are going to be even more exciting and she's including you in her journey.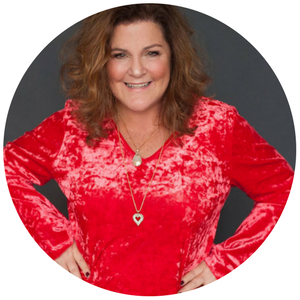 Cathie Briggette
Co-Founder - Web Producer & Operations
Cathie was born and raised in Massachusetts. She has been working in tech and marketing since 1994. She has built mission-critical databases for everyone from adoption agencies to private equity firms. And she has managed marketing and sales teams.
Cathie also had a short stint as the Operations Manager for the US Software Division of Objects 9000, a German-based software company. And prior to that was the Marketing Director for the US office of Pelikan Pens, a high-end German pen manufacturer, working with advertising and marketing specialty pens, including all design, content and project management of all magazine advertisements.

After marching for and with women in Washington in January of 2017 she decided that she wanted to be more involved in women's issues and empowerment.
She is an active member and Ambassador for the Cambridge Chamber of Commerce and is Certified in HubSpot's Inbound Sales and Marketing. She is married with 3 children and 2 grandchildren. She loves gardening, golfing and traveling with her husband.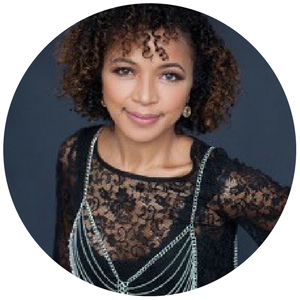 Lyvia Feraco
Co-Founder, Content Producer, Life & Performance, Certified Professional Co-Active Coach (CPCC)
Born in Madagascar, Lyvia moved to Paris when she was 7 years old. She studied there and worked in communication, finance, and fashion for several French and US corporations like Goldman Sachs before moving to Boston in 2014, to marry her husband.
This new start was an opportunity for her to reflect on her career path and decide what she wanted for the next chapter of her life.
Lyvia loves people, is curious about human nature. As far as she can remember, people have always come to her for advice or to just talk about life, choices, and perspectives. She cherished the enriched feeling and learning she would get out of it.
Lyvia likes to help people find happiness and engage with their Greater Self. This was how she discovered a career that aligned with her life passion, abilities, and interests: a life and performance coach. She chose Coaches Training Institute (CTI) - an ICF accredited school (International Coach Federation), partnering with Institute of Coaching at McLean Hospital, a Harvard Medical School Affiliate, as the program that aligned best with her values. She's been enjoying the powerful co-active coaching method as a tool to help people live their life to their fullest.
She has 2 sons, speaks French and English fluently, and practices Kundalini yoga and Transcendental Meditation. She takes piano lessons, takes acting and improv classes and does oil painting. She also likes to travel the world with her family.