Our Time Is Now
|
author/source:
She's Local

QUINCY - For the first year, the non-profit focused on lifting local women, She's Local is bringing their successful conference model to the South Shore. Following three years of sold-out conferences in MetroWest, MA, She's Local was approached by a South Shore community and business leader, Michelle Woodbrey, CEO, 2Sisters Senior Living Advisors, to replicate the supportive, accessible, and relevant platform in her local community. In December of 2018, the South Shore Conference for Women was established and quickly grew to the second conference offering of the She's Local family of conferences, bringing world-class speakers, a rich offering of timely panel discussions, and an opportunity to connect with hundreds of women, close to home. This year's event will be held at the Marriott in Crown Colony, Quincy on Friday, October 11, 2019, with an evening reception the night before.
The conference will feature amazing keynote speakers, in the morning and afternoon including Liz O'Donnell, a long-time marketing executive, who founded Working Daughters and is a leading expert on balancing life and career. Entrepreneur and breast cancer survivor, Jayme Washington, is the conference Master of Ceremonies, sharing her talent for helping brands and her passion for lifting women.
The organization is committed to highlighting local women, so the conference draws upon the robust pool of local experts to offer 10 panels, with 30 panelists and over 40 exhibitors throughout the day. Attendees will have a chance to choose four break-out sessions that range in topics from finance to self-worth, entrepreneurship to health. Throughout the day, guests will have opportunities between sessions, at lunch, and during an afternoon reception to shop local exhibitors showcasing products and services geared towards women.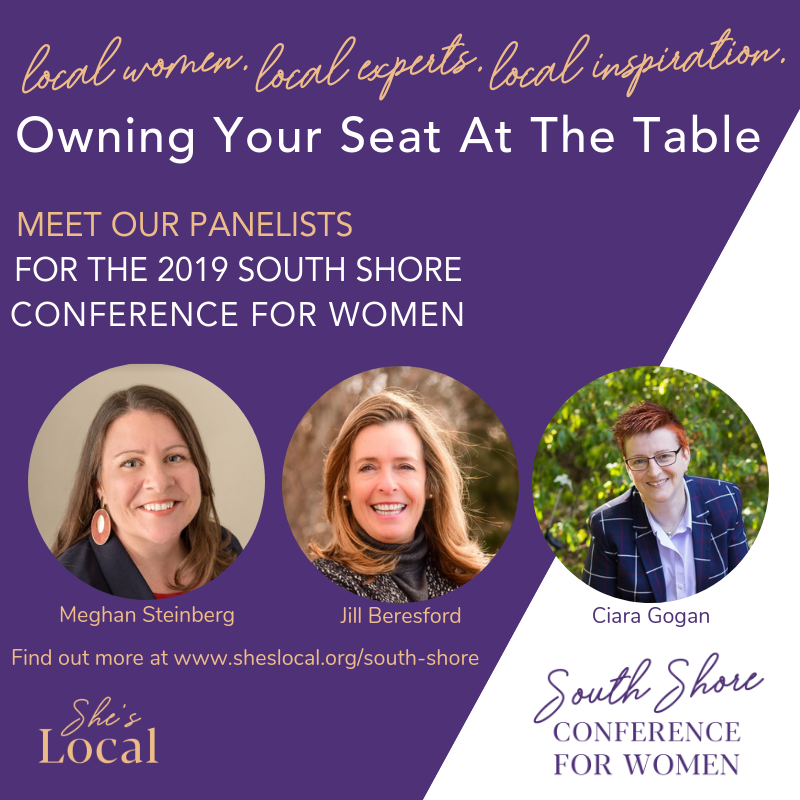 "Our conferences are unique in three major ways; relevance, relatability, and access," said Jen Maseda, President & CEO, MetroWest Conference For Women and President, She's Local, Inc. "Each conference is customized to meet the needs of women in their local community. During the 6 months leading up to the conference, women in each community share their barriers to success, in whatever path they have chosen for themselves, during open meetings and through social media engagement. That information then guides our speaker and panelist selections. The women on our stage are representative of each local community with at least 75% of our speakers coming directly from the cities and towns in that area. Our mission is to create an accessible platform for local women, who otherwise might not have the opportunity to connect on a personal level or to hear from successful women living parallel local lives, as well as the chance to share their journey on a local stage. All of our entry points to getting involved, whether as speakers, exhibitors, sponsors or attendees, are accessible in terms of cost, ease of access, and proximity, ensuring a quality experience, close to home."
The full-day conference begins on Friday morning at 7:30 a.m. on October 11. Consistent with the mission of the group to establish accessible platforms for women, the affordable conference price is $52 and includes breakfast and lunch, along with a quality conference tote filled with useful items, plenty of snacks and an open coffee bar throughout the day, culminating in a complimentary wine reception featuring 1620 Winery local wines, along with shopping and a DJ spinning dance beats. Also true to its mission of accessibility for all, the Conference has donated a significant amount of scholarship tickets to Veterans and women struggling to make ends meet to ensure all women have an opportunity to attend. For an additional $35, guests will kick off the event on Thursday evening, October 10, with some laughs, complimentary wine and passed hors d' oeuvres. Attendees of the VIP party will connect with speakers and other guests while enjoying a show with award-winning local comedian and VIP hostess, Christine Hurley. For tickets and schedule, go to www.sheslocal.org/south-shore.
"Our first year's theme is Our Time Is Now!, building off the conversations women are having right now in our society. With these carefully chosen words, we show our commitment to supporting local women in the South Shore. We are accepting the challenge from national campaigns, like #Metoo, #timesup,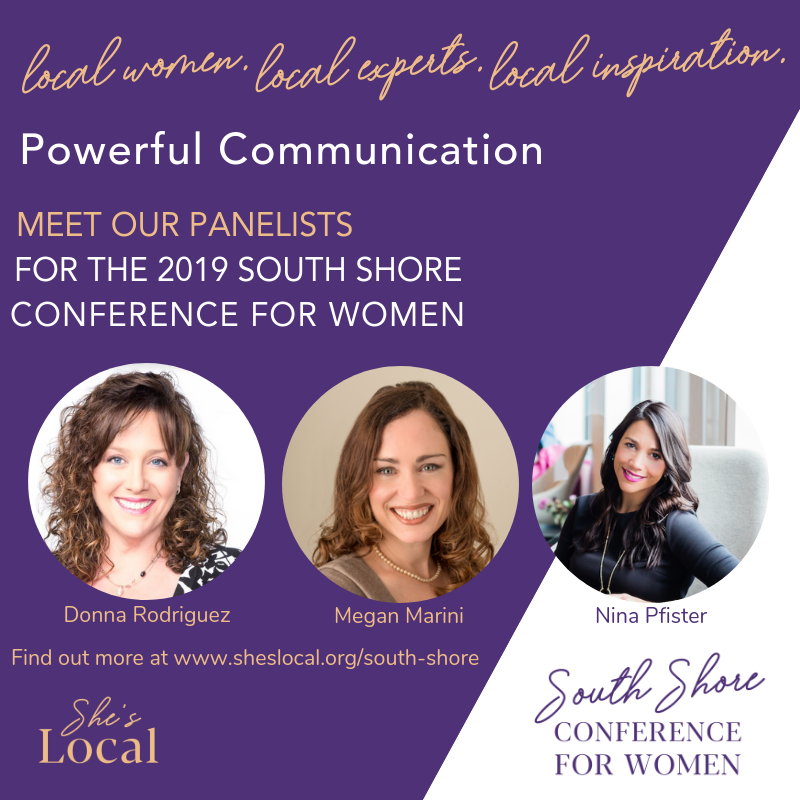 and #Ibelieveyou, and expanding the focus to include eliminating all barriers to women's empowerment." said Michelle Woodbrey, the South Shore Conference For Women Board Chair and CEO, 2Sisters Senior Living Advisors. "We are excited to be the first community to extend the She's Local mission of creating accessible, relevant platforms for local women to the South Shore." The She's Local mission is to create meaningful connections between a network of supportive local women in their own community, with a tagline of "Engage Locally, Inspired at Home, She's Local."
The Conference is made possible in large part by donations from its sponsors, including this year's lead sponsor, South Shore Health, along with other national and local sponsors including Belvin Industries, Bank of America, South Shore Bank, and Hebrew SeniorLife. A full list of the many sponsors and exhibitors supporting the mission this year can be found at https://www.sheslocal.org/south-shore/sponsorship-for-the-south-shore-conference-for-women/.
For more information about the South Shore Conference for Women, visit their website at www.sheslocal.org/south-shore, or follow their latest updates on LinkedIn, Instagram @sheslocal_southshore, or Facebook at https://www.facebook.com/southshorewomen.