NOVEMBER BOOK LIST
|
author/source:
Lyvia Feraco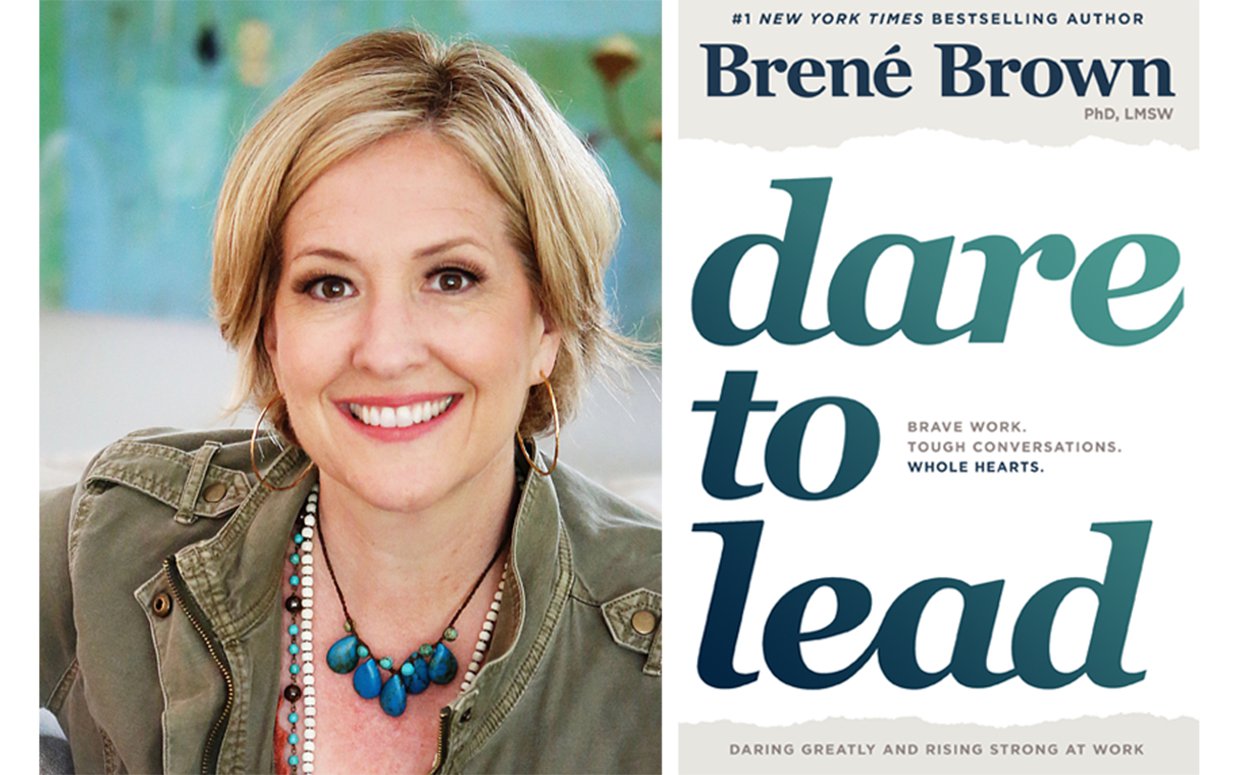 Dare To Lead – Brené Brown
Brené Brown has taught us what it means to dare greatly, rise strong, and brave the wilderness. Now, based on new research conducted with leaders, changemakers, and culture shifters, she's showing us how to put those ideas into practice so we can step up and lead.
Leadership is not about titles, status, and wielding power. A leader is anyone who takes responsibility for recognizing the potential in people and ideas and has the courage to develop that potential.
When we dare to lead, we don't pretend to have the right answers; we stay curious and ask the right questions. We don't see power as finite and hoard it; we know that power becomes infinite when we share it with others. We don't avoid difficult conversations and situations; we lean into vulnerability when it's necessary to do good work.
But daring leadership in a culture defined by scarcity, fear, and uncertainty requires skill-building around traits that are deeply and uniquely human. The irony is that we're choosing not to invest in developing the hearts and minds of leaders at the exact same time as we're scrambling to figure out what we have to offer that machines and AI can't do better and faster. What can we do better? Empathy, connection, and courage, to start.
Four-time #1 New York Times bestselling author Brené Brown has spent the past two decades studying the emotions and experiences that give meaning to our lives, and the past seven years working with transformative leaders and teams spanning the globe. She found that leaders in organizations ranging from small entrepreneurial startups and family-owned businesses to nonprofits, civic organizations, and Fortune 50 companies all ask the same question
How do you cultivate braver, more daring leaders, and how do you embed the value of courage in your culture?
In this new book, Brown uses research, stories, and examples to answer these questions in the no-BS style that millions of readers have come to expect and love.
Brown writes, "One of the most important findings of my career is that daring leadership is a collection of four skill sets that are 100 percent teachable, observable, and measurable. It's learning and unlearning that requires brave work, tough conversations, and showing up with your whole heart. Easy? No. Because choosing courage over comfort is not always our default. Worth it? Always. We want to be brave with our lives and our work. It's why we're here."
Whether you've read Daring Greatly and Rising Strong or you're new to Brené Brown's work, this book is for anyone who wants to step up and into brave leadership.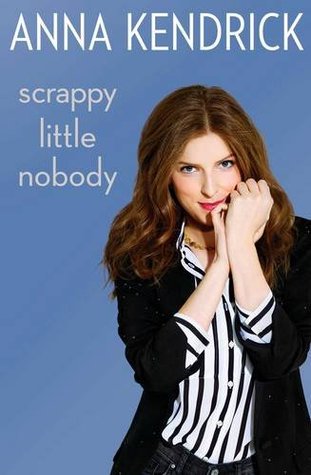 Scrappy Little Nobody – Anna Kendrick
A collection of humorous autobiographical essays by the Academy Award-nominated actress and star of Up in the Air and Pitch Perfect.
Even before she made a name for herself on the silver screen starring in films like Pitch Perfect, Up in the Air, Twilight, and Into the Woods, Anna Kendrick was unusually small, weird, and "10 percent defiant."
At the ripe age of thirteen, she had already resolved to "keep the crazy inside my head where it belonged. Forever. But here's the thing about crazy: It. Wants. Out." In Scrappy Little Nobody, she invites readers inside her brain, sharing extraordinary and charmingly ordinary stories with candor and winningly wry observations.
With her razor-sharp wit, Anna recounts the absurdities she's experienced on her way to and from the heart of pop culture as only she can—from her unusual path to the performing arts (Vanilla Ice and baggy neon pants may have played a role) to her double life as a middle-school student who also starred on Broadway to her initial "dating experiments" (including only liking boys who didn't like her back) to reviewing a binder full of butt doubles to her struggle to live like an adult woman instead of a perpetual "man-child."
Enter Anna's world and follow her rise from "scrappy little nobody" to somebody who dazzles on the stage, the screen, and now the page—with an electric, singular voice, at once familiar and surprising, sharp and sweet, funny and serious (well, not that serious).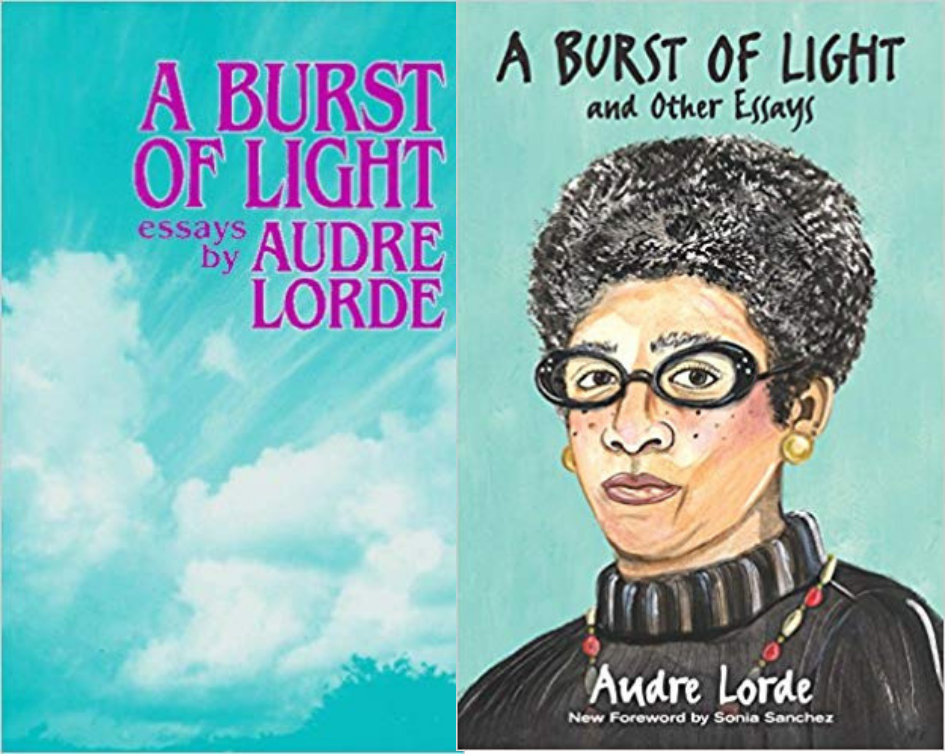 A Burst Of Light – Audre Lorde
Winner of the 1988 Before Columbus Foundation National Book Award, this path-breaking collection of essays is a clarion call to build communities that nurture our spirit. Lorde announces the need for a radical politics of intersectionality while struggling to maintain her own faith as she wages a battle against liver cancer. From reflections on her struggle with the disease to thoughts on lesbian sexuality and African-American identity in a straight white man's world, Lorde's voice remains enduringly relevant in today's political landscape.
Those who practice and encourage social justice activism frequently quote her exhortation, "Caring for myself is not self-indulgence, it is self-preservation, and that is an act of political warfare." In addition to the journal entries of "A Burst of Light: Living with Cancer," this edition includes an interview, "Sadomasochism: Not About Condemnation," and three essays, "I Am Your Sister: Black Women Organizing Across Sexualities," "Apartheid U.S.A.," and "Turning the Beat Around: Lesbian Parenting 1986," as well as a new Foreword by Sonia Sanchez.
"Lorde's words — on race, cancer, intersectionality, parenthood, injustice — burn with relevance 25 years after her death." — O, The Oprah Magazine
"You don't read Audre Lorde, you feel her." — Essence
"Lorde's timeless prose in this collection provides contemporary social justice warriors the language, strategies, and lessons around resistance, through the power of intersectionality, a Pan-African vision, and — ultimately — through the power of love and radical self-care." — NBC News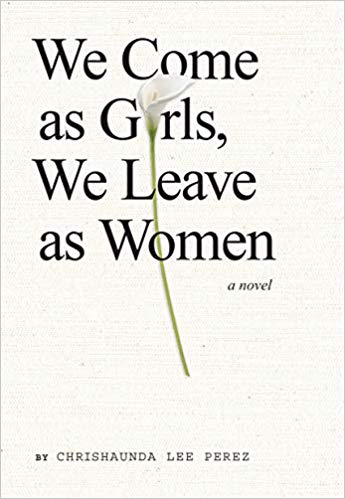 We Come As Girls, We Leave As Women – Chrishaunda Lee Perez
WHEN THE SENIOR CLASS of the world-famous Madame Ellington School for Girls begins their final year, several students experience life-changing events that will reshape who they are throughout their transitions into womanhood. From final exams to graduation dresses, these become a second priority as they struggle to navigate their personal lives.
Romantic relationships, body-image issues, sexuality, and criminal activity threaten to turn their worlds upside down. Graduation is the goal, yet at what cost will each of them succeed? Whatever their fate, they learn they don't have to go it alone.
"This delightful coming-of-age story serves as a clarion call for harmony with oneself and with others. Chrishaunda Lee Perez deftly orchestrates a madrigal of female voices spanning class, color, and creed to arrive at fundamental truths about the human spirit and its ability to transcend circumstance. The triumphs and tribulations of each character are told with empathy and wit, and the reader cannot help but cheer as each young woman discovers that self-empowerment begins with self-acceptance." - PAULA WALLACE, PRESIDENT AND FOUNDER, SAVANNAH COLLEGE OF ART AND DESIGN
"Hope it helps girls everywhere accept and love themselves" – Oprah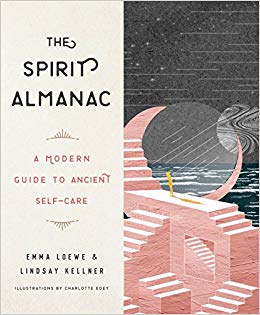 The Spirit Almanac, A Modern Guide To Ancient Self-Care – Emma Loewe & Lindsay Kellner
From two of mindbodygreen's top editors comes an essential companion for anyone seeking a deeper spiritual life.
Taking time to nourish yourself and connect to the rhythms of the Earth can feel like a tall order when your days are packed to the brim but this beautifully illustrated handbook can make it a whole lot easier. The Spirit Almanac provides readers with potent, accessible rituals they will want to call on again and again throughout the year to feel more grounded, aligned with their purpose, and in touch with their own innate sense of knowing.
Readers will be invited to practice and personalize dozens of routines incorporating science-backed techniques like breathwork, meditation, and aromatherapy, as well as more esoteric offerings like astrology, crystals, and tarot. Along the way, they will learn the fascinating history of ritual and trace these ancient spiritual practices through the ages to modern day applications from several true masters—from reiki healers to psychologists to sound therapists—who live and breathe this work. Divided by the four seasons, this book features dozens of ideas for the spirit and soul-enriching rituals including:
Honor the quiet of winter and the start of the year by setting new intentions with a seed planting ritual
Come spring, try a breathwork ritual to release blocks and move forward
Celebrate summer with a forest bathing ritual to clear your mind or a crystal ritual for an open, receptive heart
Wind down in fall with a self-soothing full moon ceremony to reflect on the year
The Spirit Almanac will infuse your life with more joy, gratitude, and a deeper connection to yourself and our Mother Earth.
With this book "Dedicate time to nourish yourself, connect with the rhythms of the Earth, and feel more grounded" – The authors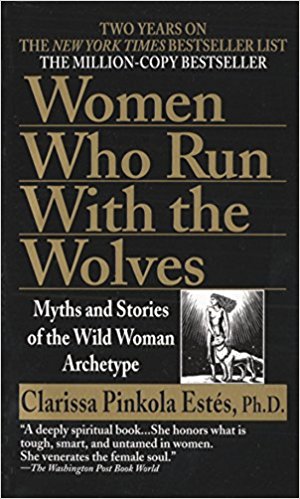 Women Who Run With The Wolves, Myths and Stories Of The Wild Woman Archetype – Dr. Clarissa Pinkola Estés
Within every woman, there lives a powerful force, filled with good instincts, passionate creativity, and ageless knowing. She is the Wild Woman, who represents the instinctual nature of women. But she is an endangered species. For though the gifts of wildish nature belong to us at birth, society's attempt to "civilize" us into rigid roles has muffled the deep, life-giving messages of our own souls.
In Women Who Run with the Wolves, Dr. Clarissa Pinkola Estés unfolds rich intercultural myths, fairy tales, folk tales, and stories, many from her own traditions, in order to help women reconnect with the fierce, healthy, visionary attributes of this instinctual nature. Through the stories and commentaries in this remarkable book, we retrieve, examine, love, and understand the Wild Woman, and hold her against our deep psyches as one who is both magic and medicine.
Dr. Estés has created a new lexicon for describing the female psyche. Fertile and life-giving, it is a psychology of women in the truest sense, a knowing of the soul.
"I am grateful to Women Who Run with the Wolves and to Dr. Clarissa Pinkola Estés. The work shows the reader how glorious it is to be daring, to be caring, and to be women. Everyone who can read should read this book."—Maya Angelou
"Preaching the power of being a woman. It is so important as a woman to be connected to your body and your inner energy. It's a beautiful thing. Embrace it, honor it, ENJOY it" Julianne Hough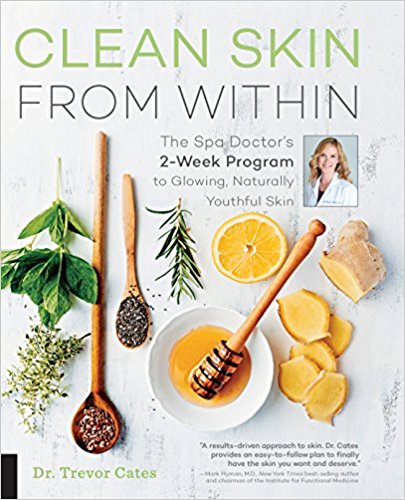 Clean Skin From Within – Dr. Trevor Cates
The Spa Doctor's, 2 Weeks Program to Glowing, Naturally Youthful Skin
Many people suffer from skin conditions -- acne, rosacea, eczema, psoriasis -- and seek conventional medical help, but don't get the results they hope for. What they don't realize is how good their skin can be when they adopt a cleaner, healthier lifestyle.
In Clean Skin from Within, Dr. Trevor Cates presents guidelines and recipes to transform your skin from the inside out. She explains the "why" of what's happening, and how you can remedy problems.
Dr. Cates opens by showing how to identify your skin type to reach the root cause of problems. From there you'll learn how to create nourishing foods to create a clean mind, clear skin, and a healthy body.
Collagen-boosting bone broths, antioxidant-rich salads, and delicious smoothies are just a few things on the menu. You'll also be able to whip up all-natural cleansers, toners, exfoliants, and masks!
Within two weeks, both your skin and your whole being will be polished, perfect, and ready to glow.
Let's hear it from the boys!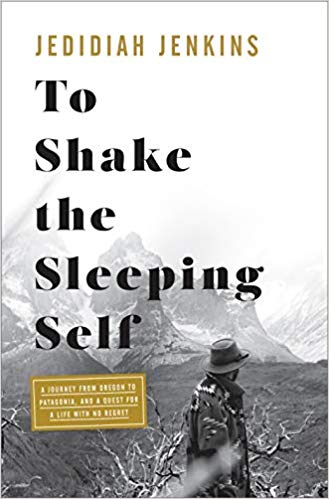 To Shake The Sleeping Self – Jedidiah Jenkins
From travel writer Jedidiah Jenkins comes a long-awaited memoir of adventure, struggle, and lessons learned while bicycling the 14,000 miles from Oregon to Patagonia.
On the eve of turning thirty, terrified of being funneled into a life he didn't choose, Jedidiah Jenkins quit his dream job and spent the next sixteen months cycling from Oregon to Patagonia. He chronicled the trip on Instagram, where his photos and profound reflections on life soon attracted hundreds of thousands of followers and got him featured by National Geographic and The Paris Review.
In this unflinchingly honest memoir, Jed narrates the adventure that started it all: the people and places he encountered on his way to the bottom of the world, and the internal journey that prompted it. As he traverses cities, mountains, and inner boundaries, Jenkins grapples with the questions of what it means to be an adult, his struggle to reconcile his sexual identity with his conservative Christian upbringing, and his belief in travel as a way to "wake us up" to life back home.
A soul-stirring read for the wanderer in each of us, To Shake the Sleeping Self is an unforgettable reflection on adventure, identity, and a life lived without regret.
"Thrilling, tender, utterly absorbing . . . Every chapter shimmered with truth."—Cheryl Strayed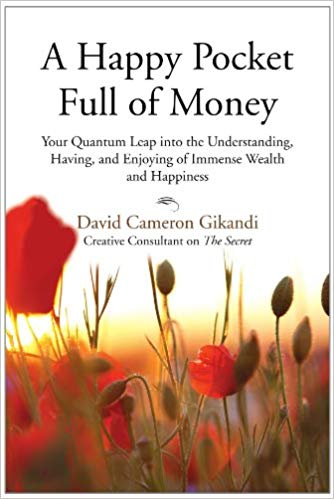 A Happy Pocket Full of Money – David Cameron Gikandi
Your Quantum Leap into the Understanding, Having and Enjoying of Immanence Wealth and Happiness
It's Not Just About the Money
True wealth is not about buckets of cash. True wealth is not about designer clothes. It is not about a new Mercedes. It is not about living in a palatial estate. True wealth, asserts David Gikandi, is about discovering value within yourself and value within other people. It is about a kind of conscious living that incorporates gratitude, a belief in abundance, and the experience of joy.
Based on the recent discoveries of theoretical physics and a close reading of inspirational classics of the last century, Gikandi creates a new model for the creation of personal wealth; a new model that shows readers how to create abundance by saving, giving, offering charity, and building happy relationships.
- Learn to use an internal mantra to build wealth consciousness.
- Practice conscious and deliberate thoughts and intentions.
- Decide, define, and set goals you can believe in.
- Practice gratitude, giving, and faith, and experience abundance and joy in your life.
Includes a 16-page study guide--for individuals and group use.
Source: Goodreads, Amazon