December Book selection
|
author/source:
Lyvia Feraco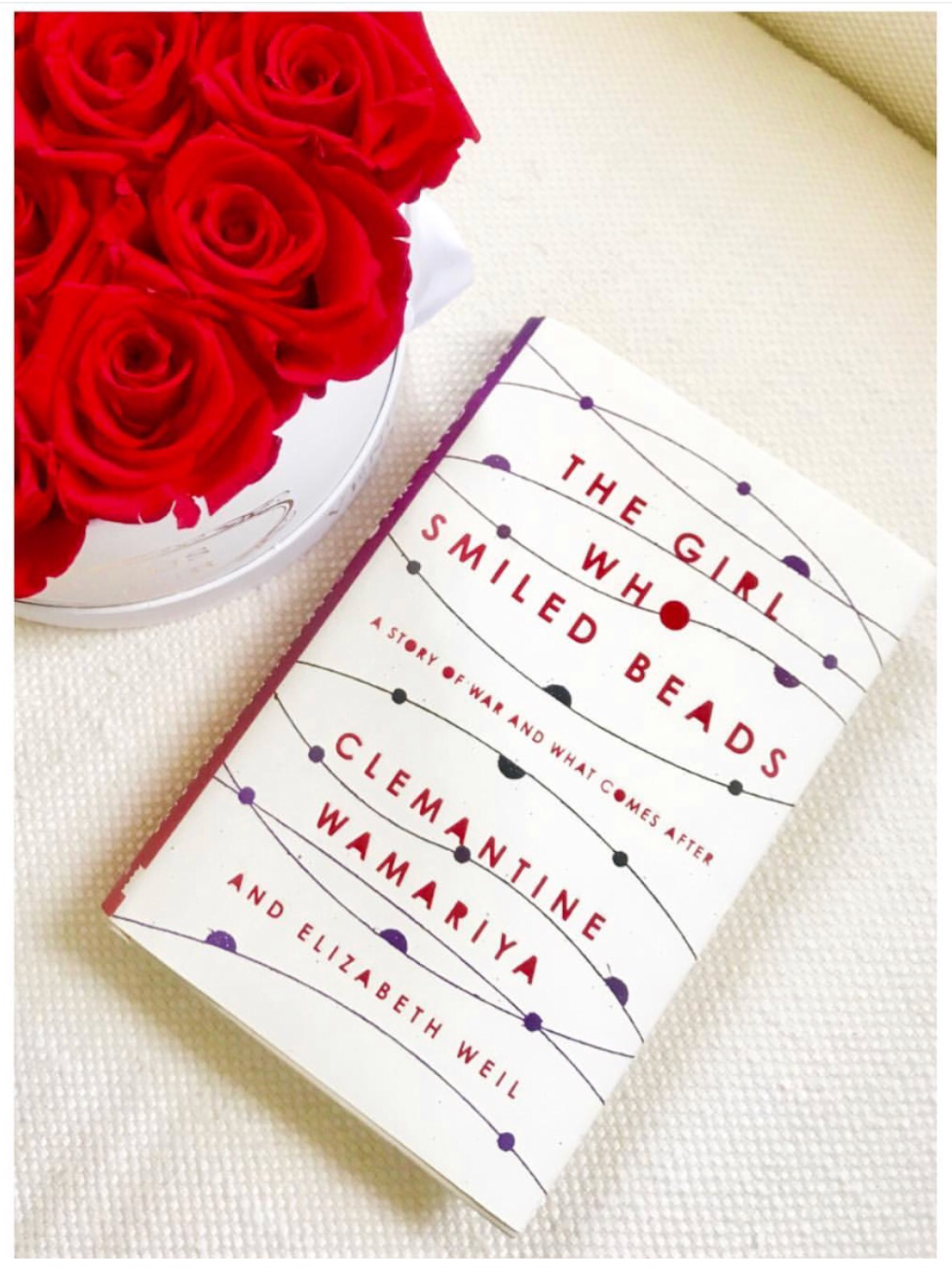 The Girl Who Smiled Beads – Clemantine Wamariya
"The plot provided by the universe was filled with starvation, war and rape. I would not—could not—live in that tale."
Clemantine Wamariya was six years old when her mother and father began to speak in whispers, when neighbors began to disappear, and when she heard the loud, ugly sounds her brother said were thunder. In 1994, she and her fifteen-year-old sister, Claire, fled the Rwandan massacre and spent the next six years migrating through seven African countries, searching for safety—perpetually hungry, imprisoned and abused, enduring and escaping refugee camps, finding unexpected kindness, witnessing inhuman cruelty. They did not know whether their parents were dead or alive.
When Clemantine was twelve, she and her sister were granted refugee status in the United States; there, in Chicago, their lives diverged. Though their bond remained unbreakable, Claire, who had for so long protected and provided for Clemantine, was a single mother struggling to make ends meet, while Clemantine was taken in by a family who raised her as their own. She seemed—at least on the surface—to live the American dream: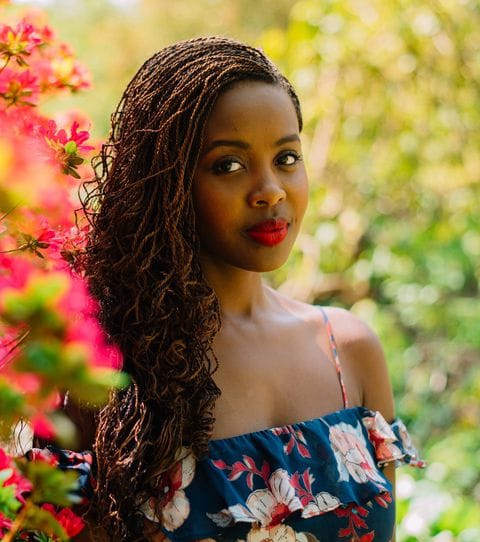 attending private school, taking up cheerleading, and, ultimately, graduating from Yale. Yet the years of being treated as less than human, of going hungry and seeing death, could not be erased. She felt at the same time six years old and one hundred years old.
In The Girl Who Smiled Beads, Clemantine provokes us to look beyond the label of "victim" and recognize the power of imagination to transcend even the most profound injuries and aftershocks. Devastating yet beautiful, and bracingly original, it is a powerful testament to her commitment to constructing a life on her own terms.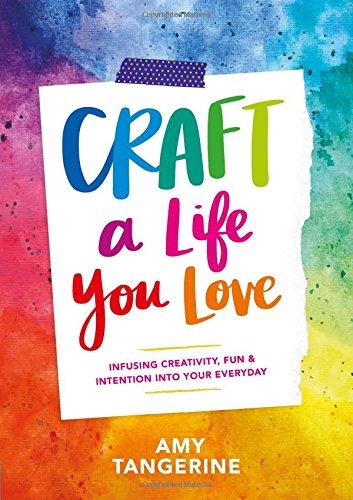 Craft a Life You Love - Amy Tangerine
In Craft a Life You Love, readers will learn how to focus their creative energy and make things (and make things happen) by implementing small—yet powerful— changes in their everyday lives. In this memoir and hardworking handbook, creativity and craft maven Amy Tangerine, shows readers how to find their flow, maintain a positive mindset, and cultivate a rich and fulfilling life by focusing on what truly matters. Chapters explore how to craft the soul, craft the right mindset, craft the right environment, craft good habits, rediscover your creative mojo, and maintain momentum, with each section offering exercises for taking your creative practice to the next level. For anyone who has felt disconnected from their creativity or has had trouble saving a space for their passions, Craft a Life You Love will teach you how to make time for creativity each and every day.
Amy's word:
"If you're a longtime reader of my blog, then you are well aware that I am very passionate about cultivating a rich and fulfilling life, and sharing my experiences with all of you. From traveling the world to growing a family to working in various creative fields, I've developed an amazing life that has me excited to jump out of bed every morning (okay, almost every morning). But I haven't reached this point in my career and life without a fewbumps along the way. Just like everyone else, I've made mistakes, I've experienced setbacks, and I've had to dust myself off and get back up again. However, when I really analyzed my life's trajectory, the one common denominator that has gotten me through the good and the bad hasbeen using my creativity on a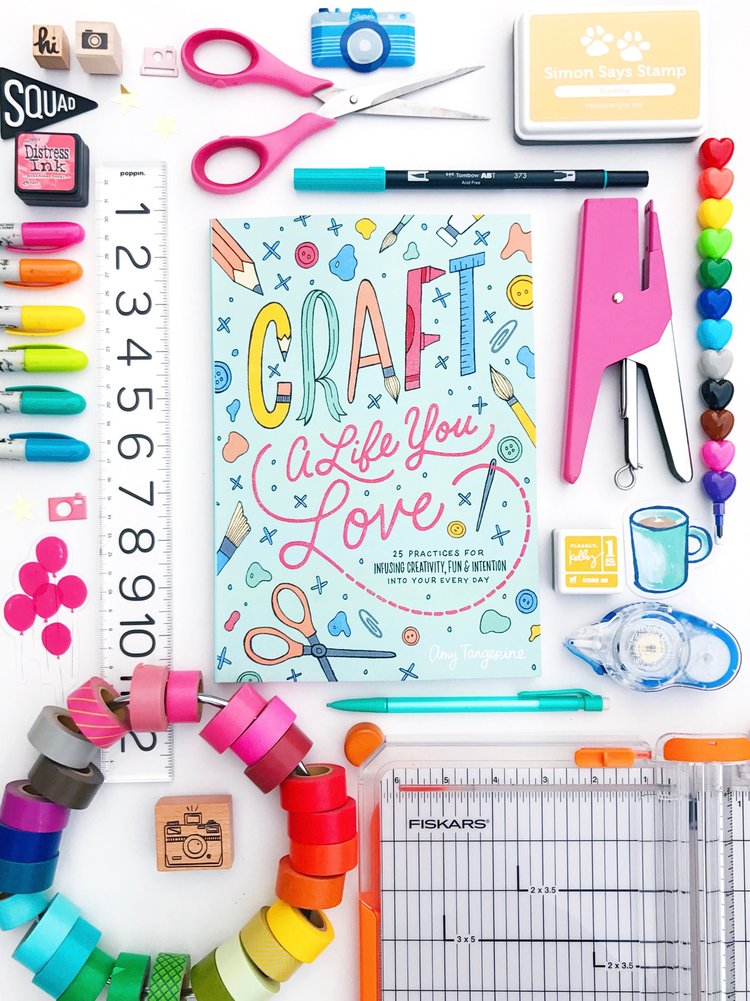 near daily basis. Whether it was styling clothes for photo shoots or designing scrapbooking products or sharing videos on YouTube, I've found my life's purpose by creating.
Craft a Life You Love is broken down into five unique sections: Crafting the Soul, Crafting the Right Mindset, Crafting the Right Environment, Crafting Happiness Through Habits, and Crafting Your Way Back. Each section is filled with all of my best tips and tricks for infusing your life with creativity, fun, and intention paired with personal stories about my journey. Each chapter also features guided worksheets, hand-lettered quotes, and a generous margin so you can doodle on the pages while you read! My hope is that you feel inspired to make this your own."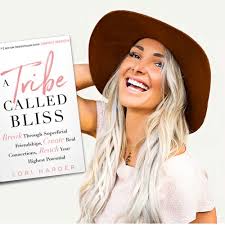 A TRIBE CALLED BLISS - Lori Harder
The benefits of a having a tribe are undeniable. Women with strong social circles are living longer, happier, and healthier lives compared to those who lack connections. Today, we live in an über-connected era, in which anyone is able to make thousands of friends with the swipe of a finger—yet the way we are connecting leaves us feeling mistrustful of women, jealous, disempowered, fearful, misunderstood, and ultimately defeated. We are often left believing that success is a solo, isolating endeavor or, worse, that it is reserved only for the ruthless, physically blessed, or self-absorbed.
Inspired by Lori's own journey through loss, loneliness, and disconnection and her fears of remaining an outsider and of never reaching her dreams,A Tribe Called Bliss details how Lori shed unfulfilling, surface-level friendships and discovered her untapped potential. Step by step, she lights the way to show you how you can achieve deep, meaningful relationships that accelerate and support your highest potential, while providing the tools to ensure unshakable faith in yourself and your journey.
A Tribe Called Bliss is the way to lock in lasting, positive change and connect you to your soul's calling once and for all. This practical, timely book is for everyone seeking to discover her authentic calling, release her fears,

and reach her next level. Lori provides the tools and contextual self-work exercises to develop the self-awareness and mindfulness that is the key to a lifetime of blissful happiness.
Come join Lori Harder and embrace a new way of being, belonging, and building community by forming your own tribe… A Tribe Called Bliss.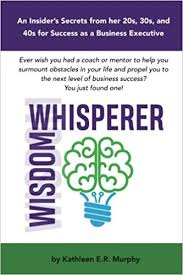 Wisdom Whisperer – Kathleen E. R. Murphy
An Insider's Secrets from her 20s, 30s, and 40s for Success as a Business Executive. Ever wish you had a coach or mentor to help you surmount obstacles in your life and propel you to the next level of business success? You just found one! Wisdom Whisperer - Insider Secrets for Business Success offers something for everyone, especially those eager to become the best version of themselves professionally or personally. Author and Business Performance Coach Kathleen E. R. Murphy offers advice based on both common sense and her 30-plus years traversing the business world - valuable insights whether you're just starting out in your first job or are already a leader in the Executive Suite. Wisdom Whisperer covers intriguing topics such as:* How to be more confident * Is work/life balance a myth?* How positive thinking impacts your life* Tips on how to talk to anyone* Developing your professional network* How to determine if someone is the real deal* Articulating your value proposition* How to navigate to the next level* Understanding what motivates you* Plus plenty of points to ponder! What are you waiting for? Buy Wisdom Whisperer and start reading! In just a few pages you will find at least one or two topics that will help propel you to the next level in your career, life, or both.
About the Author:
Market Me Too Founder and CEO/CMO Kathleen E. R. Murphy is known for radiating enthusiasm and positive energy. Her marketing career has spanned more than 20 years, and has been focused on technology and start-up companies in a variety of industries. Kathleen, a Certified Gallup Strengths Coach, is well-regarded for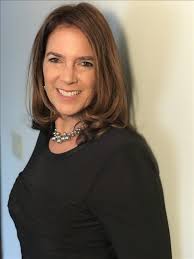 her global marketing leadership and partnership marketing acumen, and has been sought after for her innovative, collaborative, and strategic thinking style by companies such as Barracuda Networks, Constant Contact, Dell/EMC, Hitachi, and Staples. She is an inspirational public speaker who is often tapped to share her motivational wisdom about life as a female executive in the high-tech business workplace. Kathleen's highly creative problem solving and entrepreneurial approach to growing companies has served her well in dynamic, fast-paced environments. She has mastered the art of building "best-in-class" marketing teams, and credits her family lineage as inventors and entrepreneurs for shaping her career path. Kathleen lives in Chelmsford, Massachusetts, with her husband and three children.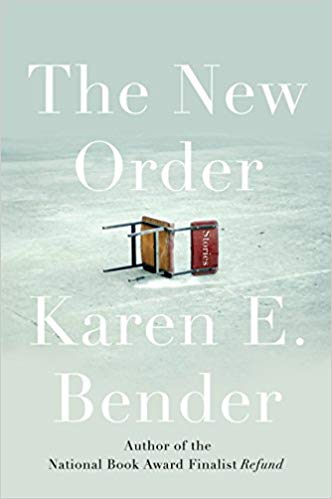 The New Order – Karen E. Bender
"Bender's willingness to go deep, to burrow down into what's right and wrong about 21st century America and Americans, is a mirror that draws us in and does not allow us to look away." ― Los Angeles Times on Refund
The National Book Award finalist for Refund returns with a new collection of stories that boldly examines the changes in American culture over the last two years through the increasing presence of violence, bigotry, sexual harassment, and the emotional costs of living under constant threat.
In the title story, the competition between two middle school cellists is affected by a shooting at their school, and it is only years later that they realize how the intrusion of violence affected the course of their lives. In "This Is Who You Are," a young girl walks the line between Hebrew school and her regular school, realizing that both are filled with unexpected moments of insight and violence. In "Three Interviews," an aging reporter must contend with her dwindling sense of self and resources, beleaguered by unemployment, which sets her on apath to three increasingly unhinged job interviews. In "Mrs. America," a candidate for local office must confront a host of forces that threaten to undermine her campaign and expose her own role in the dissonance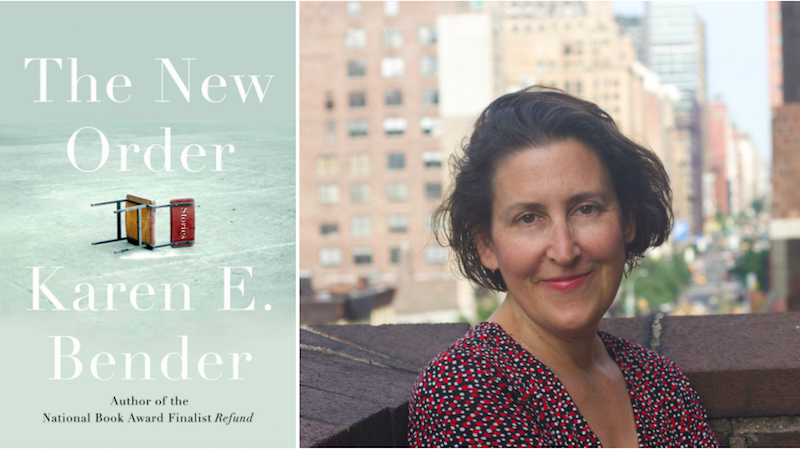 between what America is and what it should be.
The New Order explores contemporary themes and ideas, shining a spotlight on the dark corners of our nature, our instincts, and our country.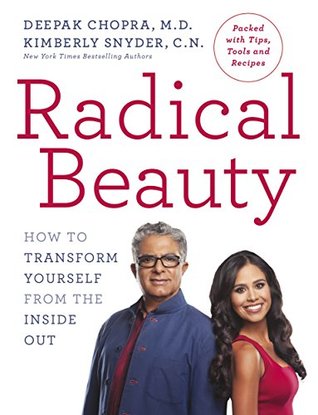 Let's Hear it From The Boys…
RADICAL BEAUTY – Deepak Chopra, M.D., Kimberly Snyder, C.N.
"If You feel beautiful then you will look beautiful. So how You feel about Yourself in the Inside always reflect on the Outside" - Deepak Chopra
What Is Radical Beauty? - by Kimberly Snyder, C.N.
When it comes to Radical Beauty, there is absolutely no space for comparison or competition. Each of us is here to express our highest beauty, which no one else's beauty can diminish. You can achieve Radical Beauty by following the six Radical Beauty Pillars:
Pillar 1: Internal Nourishment
Pillar 2: External Nourishment
Pillar 3: Peak Beauty Sleep
Pillar 4: Primal Beauty
Pillar 5: Beautiful Movement
Pillar 6: Spiritual Beauty
All of the Pillars work together to round out the Radical Beauty lifestyle that will allow you to express your highest and most authentic beauty.
Take Away: It is time for us to redefine beauty. If you feel beautiful, you will look beautiful. Each of us has our own highest potential that is completely unique; there is no need to compare ourselves to others to feel beautiful.
Watch the video, a message from Deepak and I, for a deeper understanding on what Radical Beauty is, and why it's important.
Sources: chopra..com, Google Book, Amazon