Plant Based Burgers - Are They a Part of a Healthy Diet Plan?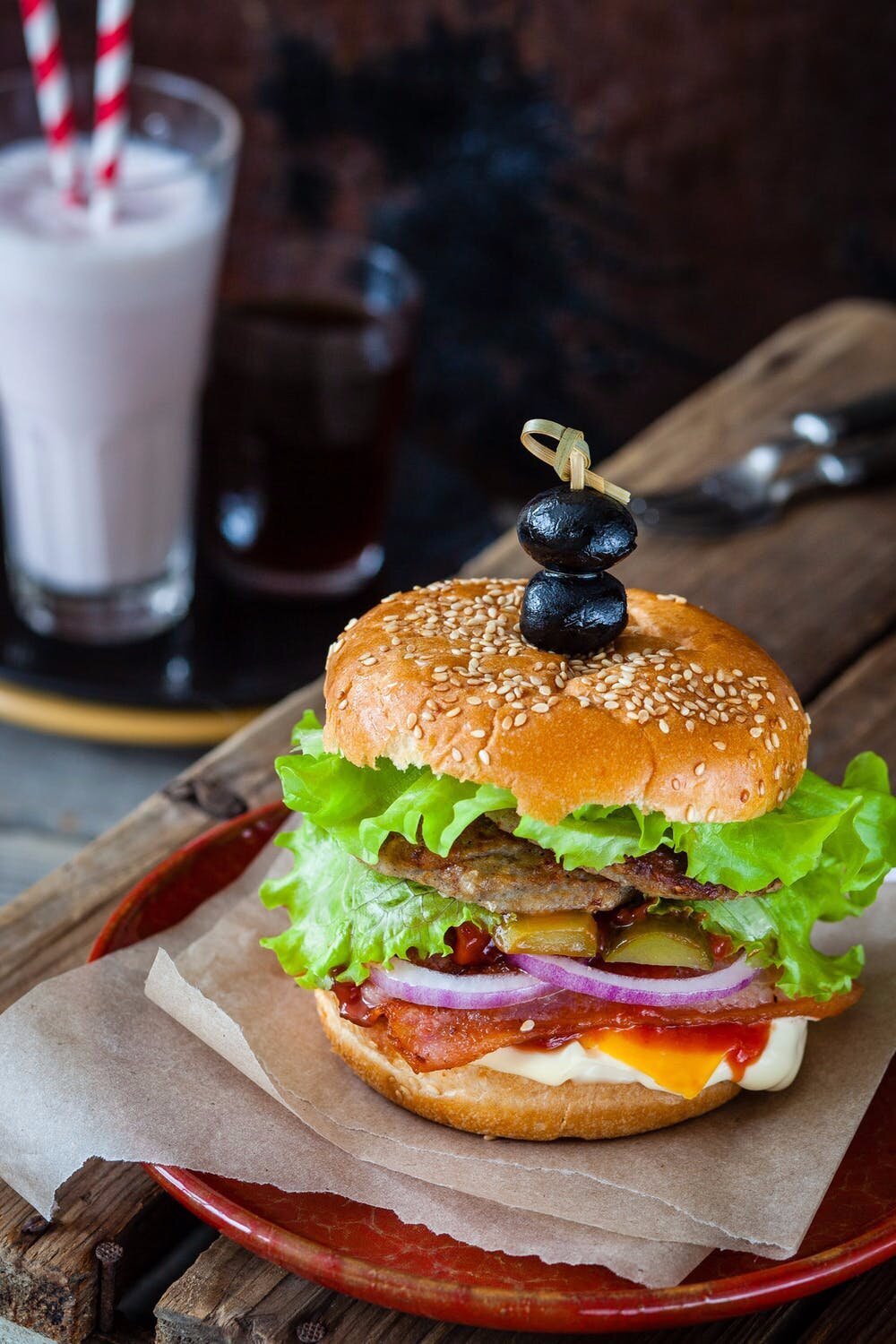 Several trends in food choices emerged at the end of the last decade, and perhaps the most talked about one is plant-based burgers.
Interest in plant-based burgers comes from the convergence of several interest groups: those looking for the best foods for weight loss; vegetarians; sustainability advocates; and healthy meal planners to name a few.
Companies like Beyond Meat, Boca, Impossible Foods, and Morningstar Farms rushed their products to market in a very competitive field. To date, the most popular seems to be the Impossible Burger and Beyond Beef burger, available for purchase in grocery stores or in restaurants.
The trend toward food delivery services from Uber Eats and others confirms that plant-based burgers are indeed hot sellers. Jeanette Mellinger, head of Uber Eats user research says the service is seeing a "greater increase in socially conscious and health-conscious dining."
While that may be the intention of those who eat these plant-based products, I would caution that it's not just plants you are eating when you have a plant-based burger. You'll see below the very long list of ingredients that make up these burgers, and not many of them are plants. I've also included a list of nutrients that are contained in a similar size serving of grass-fed beef.
IMPOSSIBLE BURGER INGREDIENTS
Water, Soy Protein Concentrate, Coconut Oil, Sunflower Oil, Natural Flavors, 2% or less of: Potato Protein, Methylcellulose, Yeast Extract, Cultured Dextrose, Food Starch Modified, Soy Leghemoglobin, Salt, Soy Protein Isolate, Mixed Tocopherols (Vitamin E), Zinc Gluconate, Thiamine Hydrochloride (Vitamin B1), Sodium Ascorbate (Vitamin C), Niacin, Pyridoxine Hydrochloride (Vitamin B6), Riboflavin (Vitamin B2), Vitamin B12.
In summary, the Impossible Burger is made with lots of soy, oils, and nutrient additives. While it is vegan, it's certainly no wholesome veggie burger!
Calories: 240

Total Fat: 14g

Saturated Fat: 8g

Cholesterol:0

Sodium: 370mg

Total Carbohydrates: 9g

Dietary Fiber: 3g

Total Sugars: <1g< strong>

Protein: 19g

Calcium: 15% DV

Potassium: 15% DV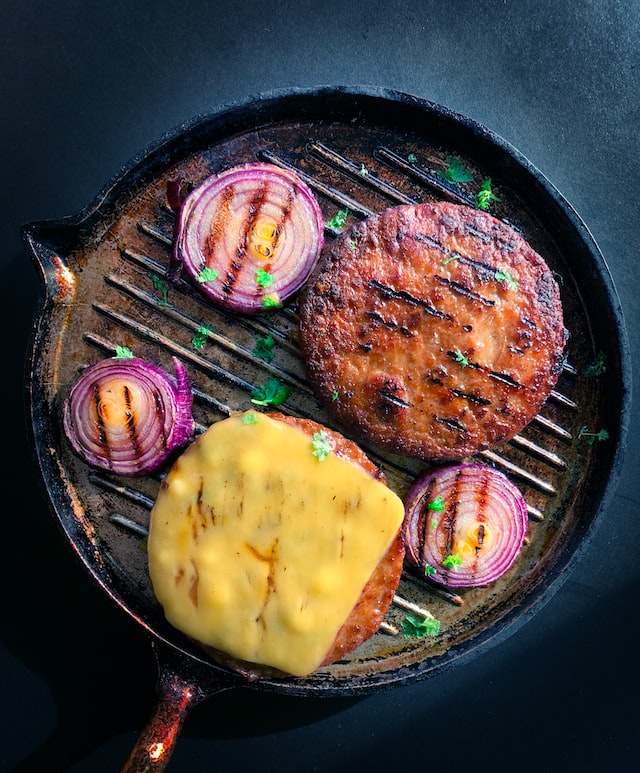 BEYOND BEEF INGREDIENTS
Water, Pea Protein Isolate, Expeller-Pressed Canola Oil, Refined Coconut Oil, contains 2% or less of the following: Cellulose from Bamboo, Methylcellulose, Potato Starch, Natural Flavor, Maltodextrin, Yeast Extract, Salt, Sunflower Oil, Vegetable Glycerin, Dried Yeast, Gum Arabic, Citrus Extract (to protect quality), Ascorbic Acid (to maintain color), Beet Juice Extract (for color), Acetic Acid, Succinic Acid, Modified Food Starch, Annatto (for color).
290 calories,
22 grams of fat,
5 grams saturated fat,
20 grams of protein, and
450 milligrams of sodium.
GRASS-FED BEEF INGREDIENTS
100% grass-fed beef is the only ingredient. Note that it must be labeled free of added hormones and antibiotics to be a pure grass-fed beef.
290 calories
23 grams of fat
9 g, saturated fat
80 mg cholesterol
75 mg sodium
0 carbs
19 g. protein
WHAT'S A HEALTHY DIET PLAN
You are more able to make an informed decision as to the best choice for you when you have this information. As a nutritionist, I will always recommend a pure food in its natural form. While I personally rarely eat beef, it would be my preference over highly processed beef replacements created to taste like beef. If you choose beef, have it only occasionally while making the main attractions on your plate whole grains, legumes, and vegetables.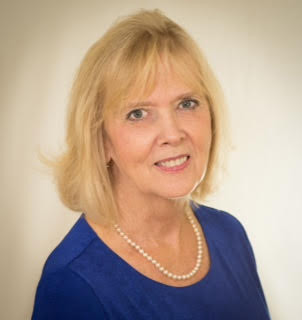 Peg Doyle has been helping women over 50 change their eating for the better for nearly 21 years, She helps you identify your goals and supports you with accountability but no judgment.
Visit WellnessandYou.com to connect with Peg.
This post was originally posted HERE.