Lemon Chicken with Spaghetti Squash
|
author/source:
Jamie Swartz
INGREDIENTS:
1 spaghetti squash
Olive oil
Sea salt, to taste
Black pepper, to taste
2 chicken breast, cut into 1-2 inch pieces
For the sauce:
1 medium yellow onion, diced
4 cloves garlic, minced
3 cups cherry tomatoes, halved
½ teaspoon sea salt
¼ teaspoon black pepper
½ lemon, juiced
1 cup chicken broth
8 ounces baby spinach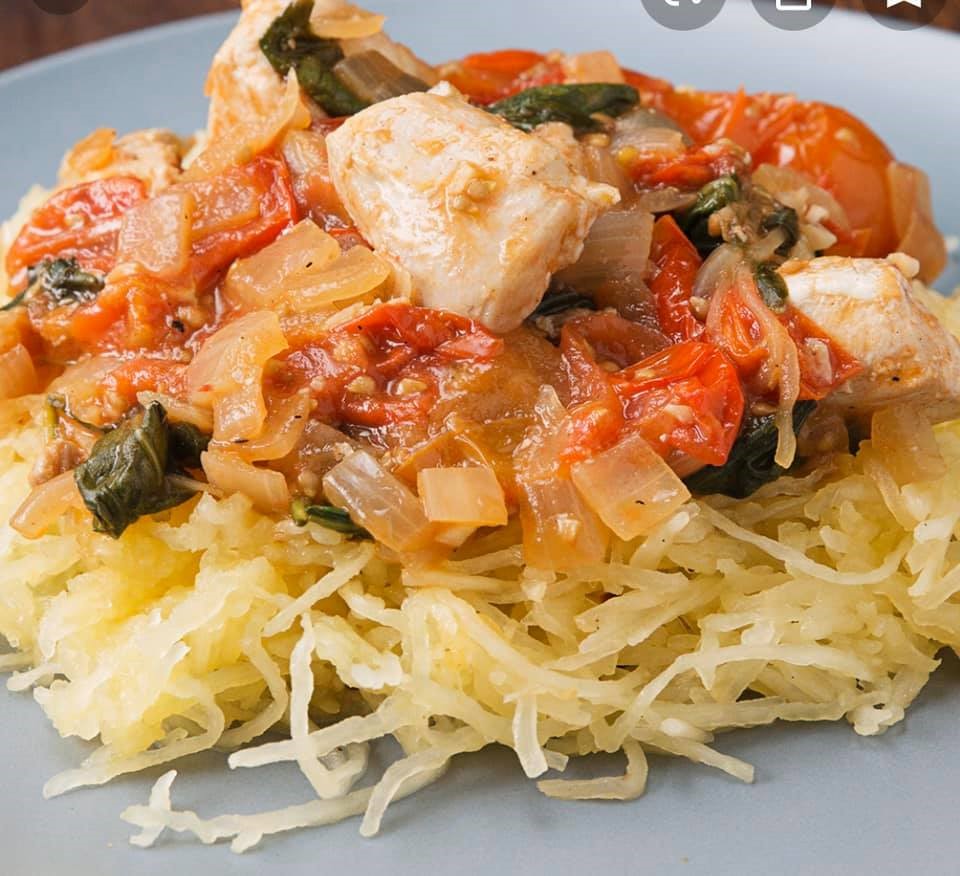 PREPARATION
1. Preheat oven to 375˚F/200˚C.
2. Poke several holes into the spaghetti squash. Microwave on high for 5 minutes.
3. Cut squash in half along the holes. Remove seeds with a spoon. Drizzle squash with olive oil, and season with salt and pepper.
4. Place squash upside down on baking tray and bake for 40 minutes until soft. Let cool.
5. Using a skillet, cook the chicken breast on medium-high heat with a little olive oil for 6-8 minutes until the chicken is golden brown and cooked through. Remove chicken from the pan and set aside.
6. Sauté onion for a few minutes. Add garlic and cook for a minute. Add tomatoes and cook for a couple of minutes. Cook until onions are translucent.
7. Add lemon juice and chicken broth, and cook until the liquid partially reduces about 20 minutes. Add chicken and cook for 2 minutes. Add spinach and cook for 2 minutes.
8. Using a fork, shred the inside of the squash.
9. Pour sauce over the squash and serve immediately.
10. Enjoy!
Ingredients for 4 servings
Calories 234
Fat 10g
Carbs 10g
Fiber 3g
Sugar 5g
Protein 26g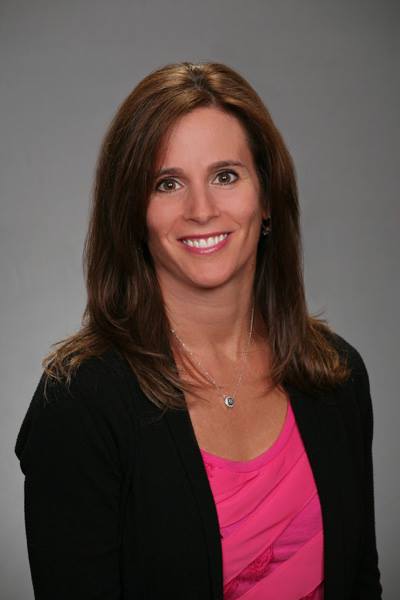 Best of Health!
Jamie Swartz is a Certified Health Coach, empowering people to take the reigns of their health and life into their own hands. She founded Healthy Inspirations with a goal of educating and inspiring others with tools to make healthy decisions for their mind, body, and home.
Jamie lives on the south shore of MA with her fiancé Eric. She is certified as a health coach by Optavia as well as the Dr. Bill Sears Wellness Institute.
Prior to health coaching, Jamie has nearly 30 years of experience as a Dental Hygienist graduating from Forsyth School for Dental Hygienists and worked in the same dental practice in Sharon, Ma for 27 years. She loves reading, dancing, listening to live music and spending time with her 2 young adult children Jake and Ally.
website: www.healthyinspirations.net
Insta: https://www.instagram.com/jamieswartz3/
FB:https://www.facebook.com/jamie.w.swartz
Pinterest:https://www.pinterest.com/