I got the Corona Virus Vaccine - And Here Is How I Am Doing
|
author/source:
Lauren Gelman of Creaky Joints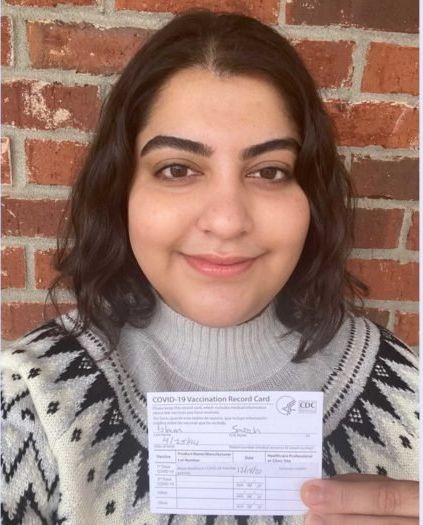 I'm a Medical Student with Non-Radiographic Axial Spondyloarthritis and Just Got the Pfizer COVID-19 Vaccine
— Here's How I'm Doing
"I signed up for the shot before I even Googled anything," says Sarah Islam, a fourth-year medical student on immunosuppressant medications, who was eager to get vaccinated against COVID-19.
Sarah Islam, 26, could start treating patients who are sick with COVID-19 this February when she starts her emergency medicine rotation as a fourth-year medical student at the Indiana University School of Medicine.
She is feeling grateful that she'll have received both doses of the Pfizer COVID-19 vaccine before then, especially since she has an underlying medical condition that could make her more vulnerable to coronavirus complications.
Sarah was diagnosed about a year ago with non-radiographic axial spondyloarthritis, a form of inflammatory arthritis that predominantly affects the spine and sacroiliac joints in the pelvis, causing back pain that can be debilitating. She was initially treating it with sulfasalazine, a disease-modifying antirheumatic drug (DMARD) to reduce inflammation but it wasn't working well enough to reduce her pain, so she recently started taking a biologic medication in addition — secukinumab (Cosentyx). These medications are considered immunosuppressants.
It's only been a few weeks on both medications, but the difference has been game-changing for Sarah. "When I was first diagnosed, if someone asked me to take a walk, it would have been a no-go," she says. "Now I can walk a couple of miles, no problem. I hope I continue to feel better so I can start working out again."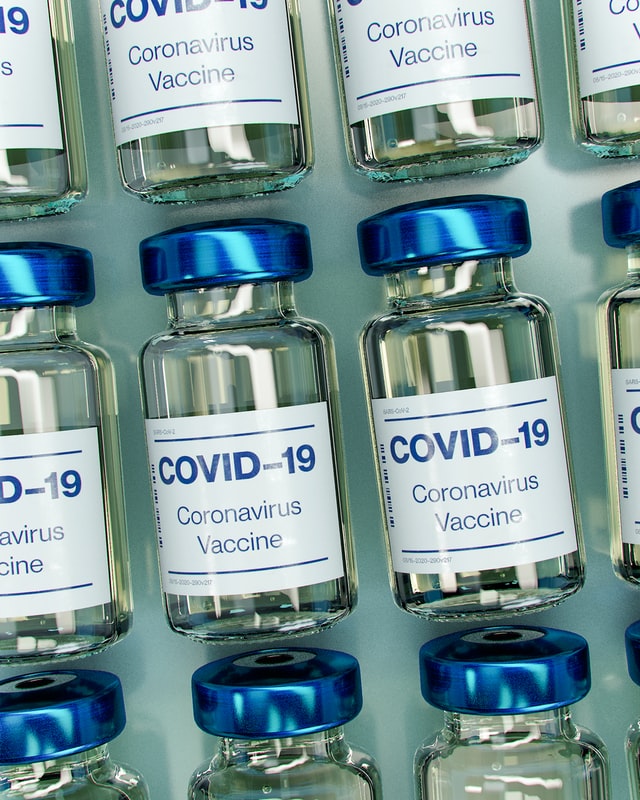 Deciding to Get the Vaccine
Sarah received an email from her medical school right after the Pfizer vaccine got approved saying that all students involved in a clinical setting — meaning third and fourth year students — would be eligible to get the vaccine starting the following week.
"I signed up for a slot before I Googled anything," Sarah says. "Then I remembered that on my biologic, I'm not supposed to get any live vaccines."
She started doing online research, reading information on Pfizer's website and on Cosentyx's website. She knew the Pfizer COVID-19 vaccine was not live, and her rheumatologist had recently said that any vaccine that was inactivated was okay for her to take while on the biologic.
What Immunocompromised Patients Need to Know About COVID-19 Vaccines
Because the Pfizer and Moderna vaccines are not live vaccines, there's no reason to think they would be less safe in people on immunosuppressant medication, though they be may less effective, major medical organizations have stated.
People on immunosuppressant medications, such as the ones Sarah takes, were not included in the clinical trials for the COVID-19 vaccine, but this is not unusual. These medications are first studied in healthy adults and then are typically studied in special populations (such as the immunocompromised, pregnant or breastfeeding women, or children) once more is generally known about safety and effectiveness.
You can read more here about getting the Pfizer vaccine or the Moderna vaccine when you're immunocompromised.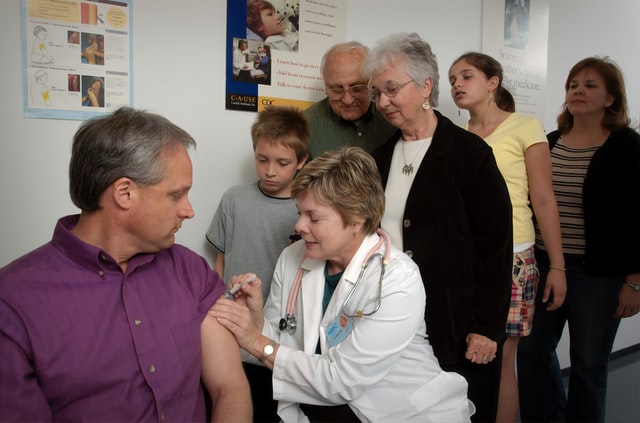 What Getting the Vaccine Was Like
Sarah received the first dose of the vaccine on Friday, December 18 at an Indiana University Health clinic in downtown Indianapolis.
She first underwent a screening to check for COVID-19 symptoms, such as fever, cough, and others.
With a clean bill of health, she was assigned to a vaccine station, where a staffer went over the list of ingredients in the vaccine, gave her information about possible post-vaccine symptoms, and instructions about signing up for V-Safe, a smartphone-based tool that uses text messaging and web surveys to provide personalized health check-ins after you receive a COVID-19 vaccination. V-Safe allows government health authorities like U.S. Centers for Disease Control and Prevention and the U.S. Food and Drug Administration to keep track of vaccine side effects and reactions.
Then she got the shot. "It was very mild. I've gotten every vaccine out there, and this was not a big deal," says Sarah, who has been living in Indiana since high school but grew up in India. "It felt just like getting a flu vaccine."
That evening, she had no symptoms. The next day she says she had some mild swelling near the injection site. "It hurt a little when I directly touched it and if I lifted my arm, but it didn't prevent me from doing anything."
She also had a mild headache, which is not common for her. ("But I also spent all day writing a paper for school, so I can't rule out that wasn't a factor too," she says.)
By Sunday, December 20 she had no unusual symptoms and hasn't had any since.
What I Want Other People to Know About Getting the COVID-19 Vaccine
"I'm really lucky to have had access to the vaccine, when a lot of other medical students have not," says Sarah. "I'm going to be seeing patients in the emergency department starting in February and we are expected to see people infected with COVID. I've already had fittings for my N95 mask. Now that I'm vaccinated I don't have to be as worried about getting sick."
In the days before getting the vaccine, Sarah was searching online for people with spondyloarthritis or who were on her biologic who had gotten the vaccine for some reassurance. She found stories from people with rheumatoid arthritis and lupus, which was comforting to her. That's why she wanted to share about her positive experience.
"If you have this diagnosis and you have access to the vaccine and your doctor agrees that it's the right decision for you, then I think you should get vaccinated," says Sarah. "For me, it felt like getting an early, and very special, Christmas present."
Get Free Coronavirus Support for Chronic Illness Patients
Join the Global Healthy Living Foundation's free COVID-19 Support Program for chronic illness patients and their families. We will be providing updated information, community support, and other resources tailored specifically to your health and safety. Join now.