Creamy Broccoli Soup with Lemon and Parmesan Cheese
|
author/source:
Jamie Swartz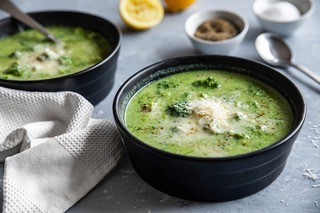 Prep Time: 30 minutes
Yield: 4 servings
Serving Size: 1/4 recipe
The Preparation
• 32 ounces broccoli florets
• 3 cups water
• 1 cup unsweetened almond milk
• 1 cup heavy whipping cream
• 3/4 cup shredded Parmesan cheese
• 2 tablespoons lemon juice
• Salt and pepper, to taste
The Execution:
Add the broccoli and water to a pot and cook over medium-high heat until broccoli is tender.

Reserve 1 cup of the cooking liquid from the pot and discard the rest.

Add half of the broccoli, reserved cooking liquid, unsweetened almond milk, heavy cream, and salt and pepper to a blender. Blend well until smooth.

Add the blended ingredients into the remaining broccoli in the pot and stir together with Parmesan cheese and lemon juice. Continue cooking until heated through.

Taste and season with additional salt and pepper if needed. Serve with a sprinkle of Parmesan cheese over the top.
Notes
This makes a total of 4 servings of Low-Carb Broccoli Lemon Parmesan Soup.
Each serving comes out to be:
371 Calories
28.38g Fats
11.67g Net Carbs
14.63g Protein.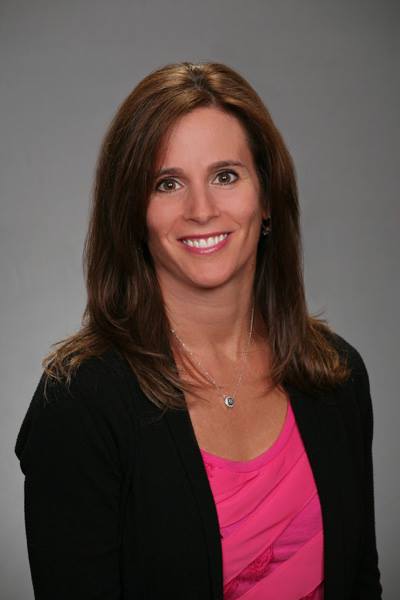 Best of Health!
Jamie Swartz is a Certified Health Coach, empowering people to take the reigns of their health and life into their own hands. She founded Healthy Inspirations with a goal of educating and inspiring others with tools to make healthy decisions for their mind, body, and home.
Jamie lives on the south shore of MA with her fiancé Eric. She is certified as a health coach by Optavia as well as the Dr. Bill Sears Wellness Institute.
Prior to health coaching, Jamie has nearly 30 years of experience as a Dental Hygienist graduating from Forsyth School for Dental Hygienists and worked in the same dental practice in Sharon, Ma for 27 years. She loves reading, dancing, listening to live music and spending time with her 2 young adult children Jake and Ally.
website: www.healthyinspirations.net
Insta: https://www.instagram.com/jamieswartz3/
FB:https://www.facebook.com/jamie.w.swartz
Pinterest:https://www.pinterest.com/