A Unique Opportunity
|
author/source:
Nicole Perry
When the idea was first introduced to me to host a radio show I was a tad bit skeptical. But the more questions I asked and the more I listened to my own gut, I knew I had a unique opportunity staring back at me. I surveyed several women in private messages through Facebook and asked, "Would you consider purchasing some radio ads if it were affordable, and then be a guest on my show to talk about your story and your mission?" Almost every woman immediately said yes and from that moment on, I knew my mission was to take my existing entrepreneurial business out of my basement—and begin a new one—on the air.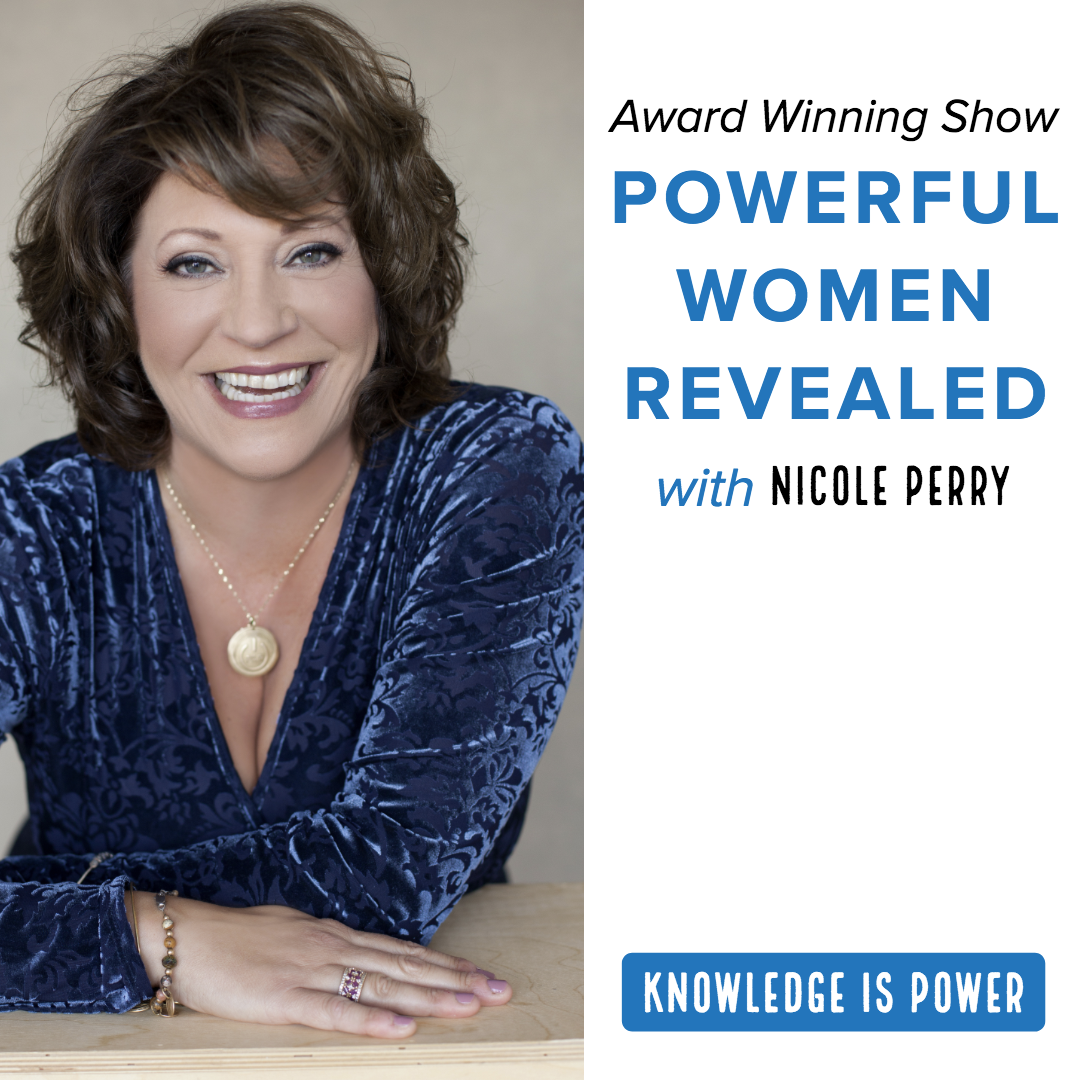 In the beginning, it was simple. I approached women that I knew with a quality media product—FM radio ads. In addition to the customized broadcast commercial that they could use, again and again, I gave them a 45-minute infomercial all about their bio, why they are so passionate and what sets their mission apart. I crafted questions that I thought the listener would want to know and I popped in questions from my own heart. The collaborative effort became artistic and full of emotion. Their missions became even more clear—and my listeners became more curious. I continued to invite and encourage more women throughout the community to take advantage of my platform and I supported them all—through and beyond the process. My target audience was at their fingertips and through telling their stories they were sharing their gifts and talents in a way like no other.
Everyone wants a story. We want to hear what a person's so-called why is for what they do. We are living in a complex world, so the need to get to the heart of anything and everything from the get-go is stronger than ever before. My job is to simply place a magnifying glass on everything my guests do well—and share that insight and discovery with my listening audience. Through my platform, I dove deeper with each new guest and their stories got better. They became the teacher of their profession, and I became their student. Through it all, my mission has always remained the same—to support women in a way that is educational and inspirational—and the entertaining piece naturally grew with it. ❤
Since creating Powerful Women Revealed in 2013, I have done a significant amount of networking and became a member of several women's groups in and around the South Shore and South Coast area. While my radio program evolved and grew momentum, I engaged with my community even more in 2016 and created an exclusive networking team of my own. Within every group, there is a dynamic and I wanted to fill a special gap that I felt was missing. A gap I needed.
I know the importance of having a strong group of women at my fingertips—and in its infancy—the team I had built was just that—an exclusive strong team. But in 2018 my mission to create something even more unique grew stronger. That team transformed—and grew into three. It made perfect sense. Strategically place each team in a powerful triangle surrounding my existing FM radio reach. And then it hit me. By building these teams, I would be able to continually support all of my clients—because they would become my members. I could see them all on a regular basis and we could continue to learn from each other.

Creating a powerful membership was the icing on the cake and our team spirit has become universal throughout. We support ourselves, our businesses and our futures. Whether women are veterans in their fields, new to their businesses or in transition, they all walk away from our meetings with fresh perspectives, business education and insight to where they want to be—faster. What we all feel is practically indescribable. ❤
My mission to support women has continually evolved and after hitting the send button on the deck of tarot cards I created for the entrepreneurial spirited businesswoman, it felt like I had just written a book. Combine that with the act of quitting and failing yet another diet—in my own moment of frustration—the idea and desire to write my debut book was born. I was sick of dieting and decided to create my own—through a process of journaling. For 365 days I focused on feeding myself love and now it's the way I live. It was exciting in the beginning, to not only write my first book—but within the book—create my own diet that was customized for me and my needs. It was the ultimate gift to give myself and it would be the gift that would keep on giving, to me and to many other women who shared the same frustration I did with the diet industry.
And so my journey of journaling began in the fall of 2017. I began to document what I was eating and how I felt. I wrote it raw and explored further what I didn't eat, why and how it made me feel. I reached into my upbringing to acknowledge it and forge forward through my process with many moments of forgiveness. Writing my why became my side hustle and writing my actual debut book brought me light years ahead to living my life with even more purpose. My book has put me on the fast track to major self-discovery. I dissected every thought and emotion and through it, I discovered I had an eating disorder. Emotional binge eating. It took almost 10 months to finally start to see the weight come off. Like any diet, I wanted to quit and give up many times, but my love diet wasn't a fad and it was beyond any lifestyle change. I was creating a life for myself—filled with more love.
People don't relate to the unrelatable so it only made sense to write it raw—and keep it real. So I kept on writing my raw thoughts, all of them. It didn't mean everything would go into the book, but I wrote my feelings, the good, the bad and the ugly, around food, weight, and the variety of diets that never worked for me. I wrote about the feelings of success and the feelings that brought on more anxiety and depression. It's almost uncanny that a person like me can put myself in a position where I created my own aggressive deadline for publishing the book. You see, I live with anxiety and depression—and I am a 35-year suicide attempt survivor.
I am actually one of the lucky ones. What I have is manageable, no medication required. But something else has come from writing my why, a way to bring the conversation about anxiety, depression and suicide prevention to the table so it's digestible. It's not a conversation that people particularly feel comfortable talking about, but our country is in a crisis when we think about our collective state of mental health. It is human nature to create obstacles for ourselves where there needn't be any. Whether we are thinking about diet and exercise or addressing a critical nationwide issue. So if its instinct to choose obstacles, I say we choose wiser and create ones we can climb over. I want to help others let go of the dreadful how, and embrace simple and achievable shifts.
My debut book is scheduled to be published by September 2019. And once it is, I will continue to support women through my radio program and through my teams. But I will add a new mission to introduce myself to every book store and library for readings and book signings—which is simply a disguise for finding more women to support.❤