Lessons from 2018
|
author/source:
Briana Sasso Buffone
Lessons from 2018 I've spent the month of January reflecting on last year. To put it simply, it was a hard one.
Admittedly, I have been so incredibly fortunate in life that most years have been easy. So, when I say that it was a hard year, that is relatively speaking. It was a hard year for me, but still, a breeze when compared to other people's "bad years". I was healthy for most of it, I was happy for most of it, and I was so well-loved and supported. Not everyone can say that. But when I started thinking about all that transpired, I realized that no matter the positive or negative events that occurred, there is always something to be gained. I thought about the lessons that 2018 taught me and how these lessons extend to others in any situation or even an issue on the world stage. I also realized that comparing my "tough year" to other people doesn't achieve anything other than creating feelings of inferiority… which leads me right into sharing my lessons with you.
1. Stop comparing yourself to other people.
It's an age-old piece of advice, but it's easy to fall into the trap of looking at the lives of others and feeling as though we need to be better or we need to have more of something, especially with social media making others' lives so available to us; depictions of the seemingly perfect worlds of other people make us wistful. I can't tell you how many times this year I sat wondering how other moms could possibly look so put together all of the time or how they could manage to make a five-course meal while raising two (or more) busy toddlers. How come I can no longer find the time to clean my house the way I'd like to? Where is she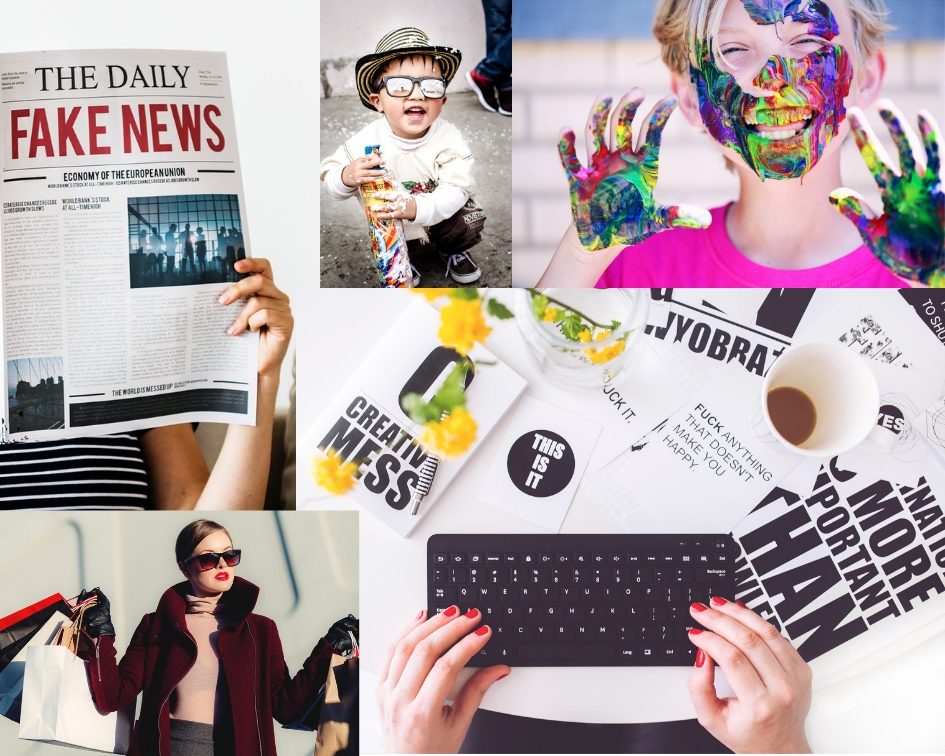 finding the extra two hours to make a solo trip to the gym five times a week? Who is watching their children every weekend while they take trips here and there? What I didn't often take the time to consider was, what are they missing out on while making all of this happen? I might have had on sweatpants and no makeup for most of the year and I might have spent a lot of my time in my unkempt house, but I watched my son grow and learn every second I possibly could. We played and snuggled and, yes, cried together. We were in the thick of it, together.
A wise woman once told me what a wise woman once told her: "There will always be dirty dishes in the sink, but your children will not always be children. Leave the dishes in the sink. Go play with your kids." It's okay that my traveling is on pause. It's okay that I had to work full-time and just didn't find the time to make turkey handprints. It's okay that there's dust on the dresser. Everyone is facing different battles, but I don't want to make being envious of the façade of another person one of mine.
2. Expect the unexpected and learn how to roll with it.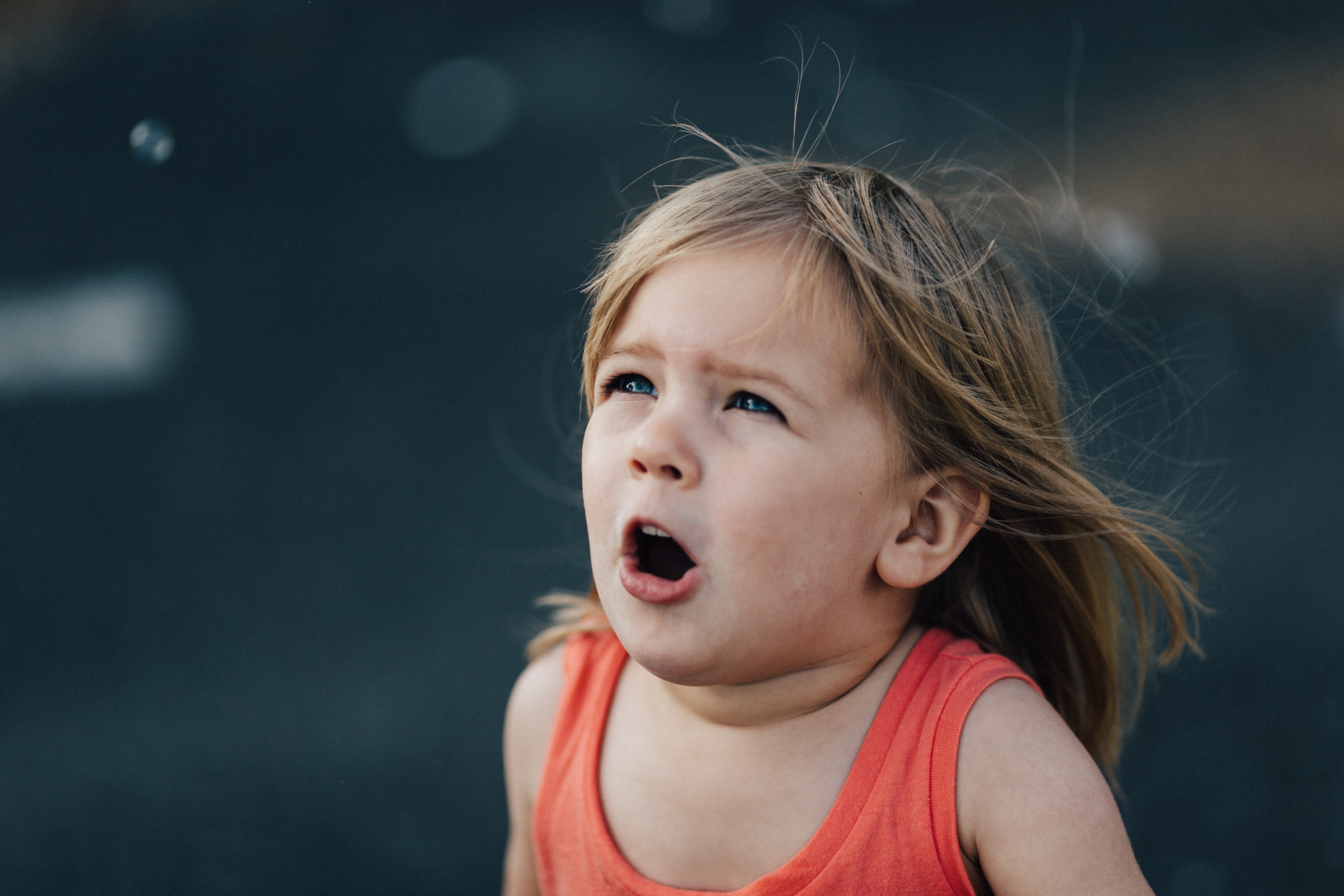 I'm a planner by nature. I like to think ahead and be in control of what happens in my life. 2018, however, had other ideas. I didn't expect to go into labor a month early. I didn't expect a 17-day NICU stay. I didn't expect that in the early days of motherhood I would feel like a failure so often. I struggled with these things that I couldn't control. Failure was generally a foreign concept to me, having been so fortunate in life, and I didn't know how to cope. I can look back on these trying times and – still with some convincing myself – recognize that struggle isn't failure. The struggle is what makes us real, what makes us human. The struggle is a good thing and an even better thing for someone who isn't acquainted. Struggle humbles us and makes us appreciate how incredibly fortunate we are when our struggles, in hindsight, are so very small. So, when you do find yourself riding that struggle bus after being thrown a curveball, it's okay to fall or get bumped or bruised while you find your way. Just make sure you get back up.
3. New is scary.
Following our last lesson, even things that you do plan can also be unexpected (and therefore scary), so to speak. I planned on becoming a mother. I planned on everything I heard other people say about becoming a mother. But becoming a mother in real life is so much more than what everyone is able to tell you. Because let's face it, ladies, there really is only so much you can put into words. Life only exists in two phases now: Before being a mother and After. No matter who you cared for or worried about in the Before, the After surpasses. Suddenly you feel solely responsible for this tiny life and the world looks like a much more dangerous place. My every day was punctured by some level of fear. I poignantly remember the first time I took my son for a walk when he was four weeks old. He had been home for about two weeks, and I was starting to feel like if I moved I wouldn't rip my scar open anymore (but I still couldn't drive), so up until that point, we had been mostly hibernating. We were in our own quiet neighborhood, but every rustled leaf or running squirrel sent my heart into palpitations. As we walked, I couldn't help thinking about things like what I would do if there was a loose dog. Part of it was that I had spent too long indoors, but part of it was the new fear involved in protecting this vulnerable little person in my care. And so, I have been told, this fear never goes away; it just evolves over time. Every phase of being a mother brings new fears to perseverate over, and new can be scary.
4. You shouldn't do it alone.
What can you do alone? I'm sure just about anything in life is possible on your own. But just because it is possible alone doesn't mean you should do it alone if you can help it. We have this idea in our heads that asking for help is a sign of weakness, but sometimes asking for help is a sign of strength. It is also a sign of wealth because being in a position where you are fortunate enough to be able to seek help from those around you is usually worth much more than anything tangible. This year I needed help from so many different people, and it wasn't always easy to accept it or ask for it. Again, I had this feeling of failure when I wasn't able to go it alone. When you're a wife and a mother, you're supposed to be the caretaker. You're supposed to be the one fussing and worrying over everyone else, not the other way around. But in order to take care of everyone else, you have to take care of yourself too: mentally, physically, emotionally, spiritually, what have you. The saying, "It takes a village", wasn't said on a whim and it isn't outdated. It also doesn't just apply to raise children; we have to remember to keep raising our adults too. This year I was surrounded by my village, and for that, I am eternally lucky and grateful.
5. You can't please everyone.
Nor, come to find out, should you try. Sometimes you will find that either personally or professionally, or both, there will be that one person that you just can't seem to please. Sometimes people just like you and you can't change their perception. Sometimes people will ignore your best qualities and only see your worst. There's a difference between caring about how other people view you and caring about how others perceive you. The way you allow people to view you is your choice, but the way they interpret you is theirs. When that happens, you can do one of two things: harp on it or get over it. The truth is, it's probably best to get over it if you want to live a happy life. With that being said, see through the lens of others and use that challenge to better yourself. If there is the least bit of truth to their complaint about you, work on that. And if there is no truth, still work on that. Let it fuel your success-fire, but don't let it bring you down. You can't fix every problem or pacify everyone you meet, and that actually is okay.
6. All of life is beautiful.
No matter what kind of year you have, it's still a better one than people who didn't get to live it. Struggles and triumphs alike make us who we are. Some days are going to be better than others; sometimes we wallow and sometimes we don't. Happy and sad ebb and flow; that's what being human is. When it comes down to it, if I were given the choice to relive this year, I would do it in a heartbeat. Because the beauty of my days far outweighed the worst ones. And I know it's been said a million times before, but how would we know to appreciate the best in our life if we did not experience the worst? Each moment we have here is a teachable moment that informs our next. What we decide to do with our moments is ours to choose.
So, as I reflect on all of the moments I was blessed to have in 2018, for better or for worse, it's now easy for me to say that they were all beautiful. They made me who I am sitting here today: a slightly wiser, slightly more cautious, slightly stronger 2019 version of myself. Let me take the lessons I have learned last year and let this one be full of as many equally beautiful, challenging, inspiring moments that challenge me to grow and change.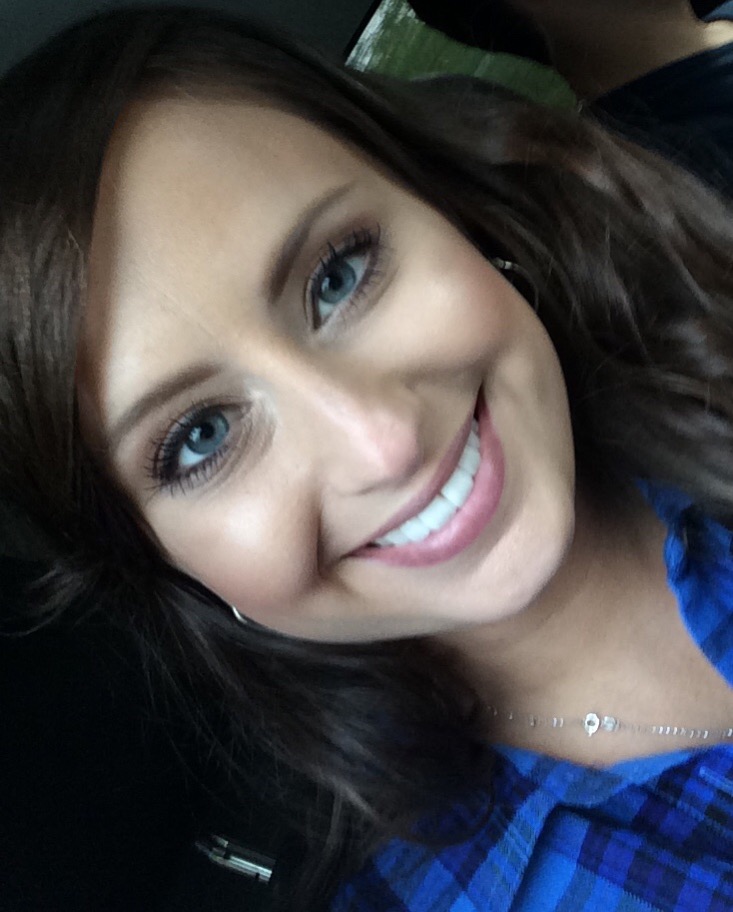 Bio:
Briana Buffone is a sixth-grade teacher and aspiring author. She currently teaches math to add some flavor to her typically ELA-partial life. This is her seventh year teaching, including two years working as a Focus Instructional Coach at the elementary level. In addition, Briana has self-published two novels: "Elisabetta: A Novel: A Tale of Two Generations Sewn Together" and "The Harp", both available on Amazon in paperback and Kindle form.
Other Articles in Herself360 written by Brianna:
To Order Her Books, click below
Elisabetta: A Novel: A Tale of Two Generations Sewn Together