How Hawaii Made Me Forever Wanderlust
|
author/source:
Briana Buffone
Around this time, eleven years ago, I had only been on a plane once in my life. It had been to Disney when I was three and I had no recollection of it. Aside from that, the extent of my vacation experiences included Hampton Beach, New Hampshire and Myrtle Beach, South Carolina. I was content with that at that point…. because I didn't know what I was missing.
Upon graduating high school, I received quite a gift. My aunt was taking me on a tour of Hawaii: the "Big Island", Maui, and Oahu. We had talked about it. We had joked about it. But it was becoming a reality. I had never so much as left the east coast, never mind traveled to an island in the middle of the Pacific Ocean. I was thrilled. As thrilled as an eighteen-year-old with no life experience and no understanding of the rest of the world could be.

The first lesson to be learned on this journey was airport navigation.
Thankfully, I was not afraid to fly, so the only anxious feelings were born of excitement. We arrived at Logan Airport extremely early in the morning to catch our flight, which low-and-behold was delayed. Nothing like diving right into Flying 101! This created a bit of worry, as we did have to make a connecting flight at Chicago, O'Hare, and there already wasn't much leeway in between the arrival time of our plane to the departure time of the next. Upon landing, we realized had no time to spare to wander around the airport to find our next gate. We began to panic as we exited the aircraft, wondering if we would be able to make it in time. Someone must have been watching out for us. When we stepped off the jetway at our arrival gate, we were speechless to find that we were staring at our departure gate. We had about five minutes to sit down before our row was called to board, during which we thanked our lucky stars that we weren't frantically running across the airport. Our next flight was relatively uneventful, and we made it to Waikiki peacefully. I had my first real airport experience under my belt, successes and close calls in tow.
The second lesson I learned was that a change of location can be other-worldly.
When you travel to a new place, there are an unlimited number of unknowns-
What will my accommodations be like? Will they be clean?
What will I eat? What will I drink?
What places will I visit? Will they be safe?
What are the people like there? What were they like before?
How has history shaped this place?
This is the natural inquisitive nature of human beings. I was full of this kind of wonder then. But what I didn't expect was the presence that fills you on a transcendental level. It's not just about the primal awe of a new place, but the spirituality of interacting with your new environment on this elevated plane.
You don't need to be a character in a fantasy novel to experience something magical. Rather, you need to enter each real experience with an open mind and with open senses. You must allow yourself to inhale the place like breath necessary to sustain life, fully immersing yourself in its beautiful differences.
I'll be honest in saying that this didn't happen for me right away in Hawaii. I didn't step off the plane and have an epiphany. It was on this journey that I slowly began to understand just how very little my corner of the world in Massachusetts actually was. It was through seeing the sights and saturating myself in new experiences that, over time, I was able to develop deep connections to places I hardly knew.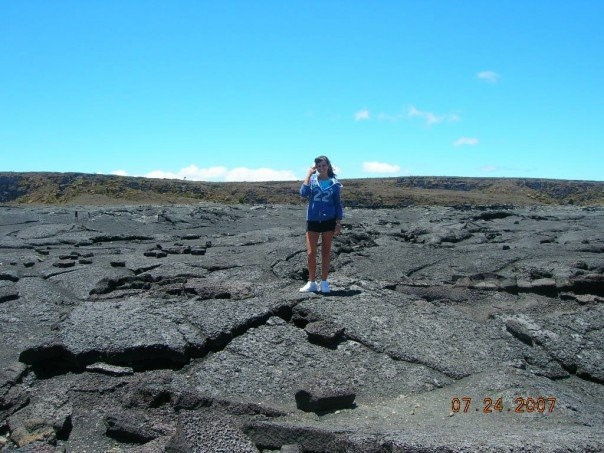 At 18, when you stand on what once was a molten stream of lava, something so much bigger than yourself, you can't help but be awestruck. You realize that this is yet another very small piece of the world, each small piece having a story and a feeling and a history such that there isn't enough time in the world to take it all in….but having seen it and felt it, you want to try.
The third lesson: there is nothing more masterful than nature's canvas.
There were three reasons my former appreciation of nature could be categorized as neglectful at best:
-children do not typically appreciate the things that they should
-I had never been an outdoorsy kind of girl
-I had not visited of places "worthy" of inspiring admiration
Visiting a place known for its natural beauty when on the brink of adulthood quickly changed my perception of nature. Formerly, "nature" meant bug bites and roughing it tents in the wilderness to me. While I will never intentionally go camping or get up close and personal with wildlife, I learned that nature was far more than the stereotypes.
Nature was Diamondhead in Waikiki, Oahu.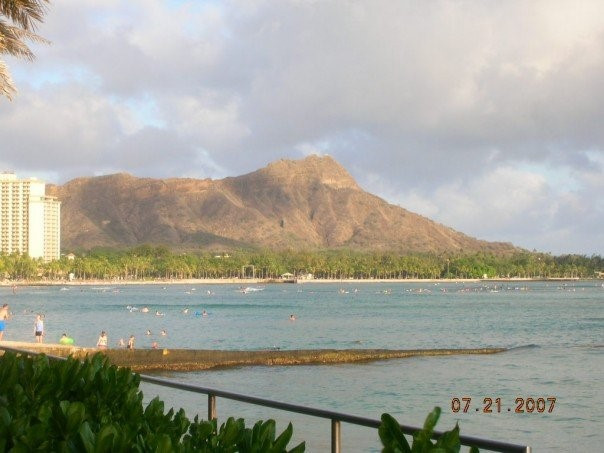 Nature was Rainbow Falls and the Volcano National Park on the Big Island.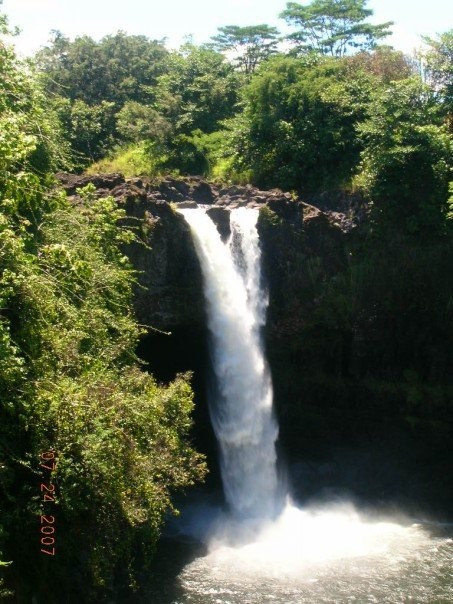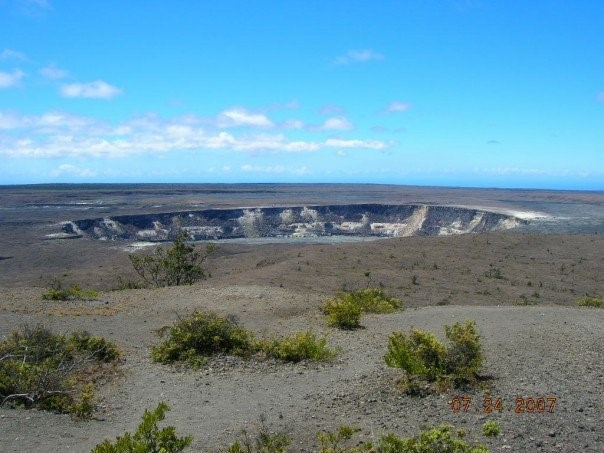 While words really are not necessary or sufficient enough to explain, nature meant the things that existed without the taint of humankind. We always try to create a beauty of our own vision and definition, but if we simply took a moment to look at the world around us, we would see beauty for what it is in its purest form. There is no Photoshop required to enhance these sights, no need to cover anything up or edit anything out in order to achieve this beauty. It exists despite us.
Lesson four: the man-made history of a place is equally as important.
It will remain true that a location in its natural state is first and foremost what makes a place unique and worth admiring. But after that, I learned we also must take into consideration all that has passed in a place before we arrived.
History, particularly the interaction of people in history, had always been an interest of mine, but it was travel that turned this interest into a passionate yearning to learn more. Each individual location you explore when you visit a new place has a story – or many stories – involving the people who have stood there before you. In some cases, these stories may be inconsequential, in others catastrophic. In Hawaii, these two very different scenarios came to a head for me.
If you didn't know better, Pearl Harbor looks like any other serene port that you might find in any warm climate throughout the world.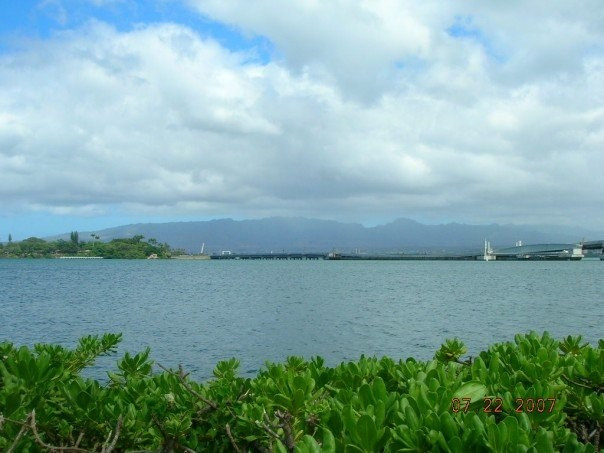 As we know, its unassuming landscape masks its horrific past.
I stood in line on that stifling summer day, awaiting the tourist attraction that draws millions of visitors every year. I was going through the typical visitor motions like everyone else. But when I crossed the threshold, something changed. Sure, I knew the history as it was taught to me in class or as I had seen in various documentaries and movies about the events of World War II, but until that moment I didn't connect to the reality. As I gazed upon the names of those who perished that fateful day, I began to wonder about the life of each person etched into the stone wall. I wanted to know more about each person. What had that last day looked like for them? What had brought them to Pearl Harbor in the first place? How their families were affected by the tragedy?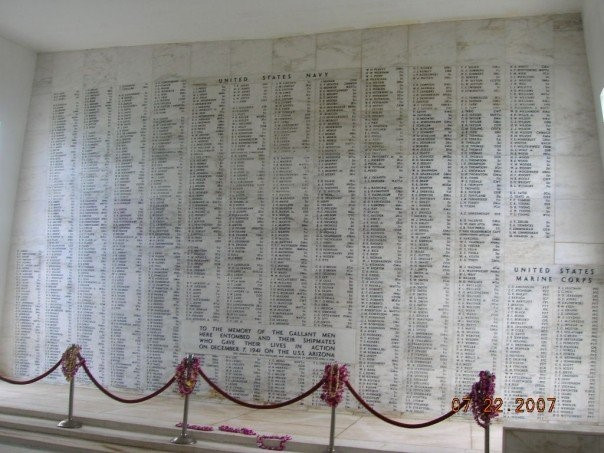 These were not kings and queens of yore who were largely known in history books, but everyday people who were pieces of a larger puzzle, collectively historically influential nonetheless. As we ferried out to view what could still be seen of the USS Arizona and other ships, and I threw my lei in the water in tribute, I connected. When you stand amid a place where something notable took place in history, that is when you understand the importance of events on a deeper level. When you can close your eyes and breathe in the salt water smell, play a movie in your mind not based on Hollywood, but based on your actual surroundings, submerge yourself in how it must have looked and sounded and felt on that day in history…that is powerful. It alters you.
The lessons I learned on this journey began superficially but inevitably became something much more. Life-long, inspirational. I knew from that point forward, I had to see more of the world. To walk where others had walked, to understand a place on intellectual and spiritual levels in addition to entering its physical space. To gain an understanding of how other cultures worked and demonstrate my appreciation for the beauty of both nature and man alike.
And so, my insatiable desire to explore the world blossomed.