Reimagining Life and Death
|
author/source:
Laurie O'Neil
In this unprecedented moment in time, I find myself leaning into and reaching out with an open heart as we settle into this new normal that is the coronavirus pandemic. Each day brings with it new information, restrictions, escalating anxiety and fear, loss of life, disconnection, isolation, and loss of our daily, grounding routines.
Astonishingly, it has also fueled a deep and abiding realization that we are all in this together. No one is immune. We have all been forced to inhabit this unsettling and surreal space simultaneously. Mutually. Collectively.
The words my late sister, Jeanne Robinson, professed in her final dance on earth—ALL ONE—resonate deeply.
We are all one.
There's no denying it.
A renowned choreographer, modern dancer, and author, Jeanne was called to perform at a Benefit Concert organized by her Bowen Island, Canadian family, to raise money for medical costs associated with Jeanne's biliary duct cancer diagnosis. She was 62 at the time and had just finished chemo. I offer it to you as an illumination of the power of loving connection during this unimaginable era in history. Inspired by her Zen practice (she was also a lay ordained Buddhist monk!), her dance was entitled, Inconceivable Mutual Benefit.
Today, we are all being challenged to reimagine life and death. During this unsettling time of collective loss and grief, I offer you a new and equally compelling voice—Jeanne's bodhisattva granddaughter, Marisa Alegria da Silva. Co-author of her mother's posthumous memoir, Graceful Woman Warrior, Marisa is no stranger to grief and loss. Just shy of one when her grandmother died, and a tender five when her beloved Mamãe died, Marisa's response to this global pandemic is nothing short of miraculous.
My openhearted, passionate, graceful grief warrior is leading with her heart. Seeking beauty in the broken she is responding to this pandemic with compassion, care, and an inner awareness that literally takes my breath away.
And she's just ten-years-old...
She recently sent me a Covid-19 movie trailer entitled, "Time for new beginnings." My husband and I were driving home from a quarantine date night in our favorite place in the world, Provincetown, and I literally made him pull over. I COULD NOT BELIEVE the exquisite masterpiece she had created. Neither could he.
As her Nana Canada used to say, "Words can't reach it…"
So I'll just stop talking and let you experience it for yourself —
"Time for New Beginnings by Marisa

Alegria da Silva"



Time for New Beginnings by Marisa Alegria da Silva from Laurie O'Neil MSW on Vimeo.
We certainly are "in a time when things are hard." And as Marisa said, "the only way to get through this is together."
So I invite you to take Marisa's advice.
Try balancing gratitude with grief. Practice tenderness with yourself and others. Prioritize self-care. Creatively channel your angst.
Become a graceful grief warrior.
Responding to the current chaos with care, concern, and love is the key to embracing the small moments of joy embedded in the forced pause that is our life. And if you're looking for a supportive community that is inspiring people all over the world to embrace life, face death and love fully during COVID-19, consider attending REIMAGINE: LIFE, LOSS & LOVE, a Worldwide Virtual Festival beginning May 1st. I'll be among the multitude of festival presenters offering concerts, workshops, intimate conversations, film screenings, comedy, meditation, theater, and end-of-life planning, to name a few.
As Reimagine's founders intone, "In this unprecedented moment of illness, death, and isolation, let's come together and embrace life."
I know the Reimagine community has provided tremendous solace as well as a sense of community for me. I hope they do the same for you.
Sending love, strength, and hope to all as we reimagine life and death as we know it.
Together ❤️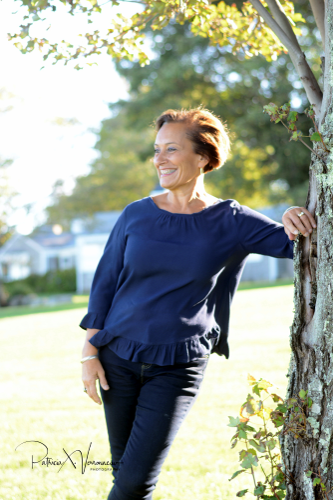 Laurie O'Neil is a social worker, author, speaker and writer who has devoted her 40-year career to enlightening, empowering, and engaging others in the critical power of loving connection. Co-author of Graceful Woman Warrior: A Story Of Mindfully Living In The Face Of Dying, and creator of the accompanying Grace Lessons Workshop, Laurie also contributes to the online magazine, Herself360 and has appeared on WJAR NBC 10's Studio 10, NPR's The Point, 95.9 WATD-FM's Powerful Women Revealed, Cape Cod Writer's Center's, Books and the World, and the Engaging Voices, Positive News Now and Widowed Parent podcasts. A graduate of Boston University, Laurie specializes in grief and loss, giving voice to the transformative and healing power found within our shared loss stories.
Photo Credit: Engin Akyurt @EnginAkyurt IG (main page, article title: picture collage)