Creating Space
|
author/source:
Laurie O'Neil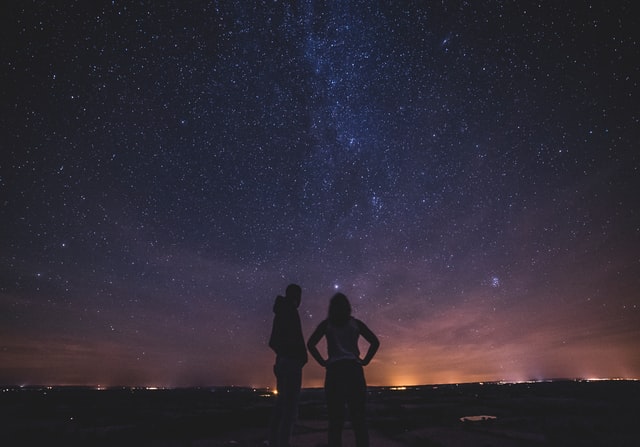 How are you creating space in your life these days?
Space for love. Space for joy. Space for calm in the chaos. Space for sorrow. Space for mourning. Space for connection. Space for community.
Easier said than done, right? Especially during this singular year that catapulted us all into so much awfulness.
But what if we use all that awfulness as a springboard?
If there's anything I've learned this year it's that there are gifts born from hard places. Especially when we intentionally create space for inquiry and insight, grieving and healing, recalibrating, recovering, and reconnecting.
Granted, it may not "look" the same as in years past. But I promise you, where there's a will there's a way to pivot, turn towards, and tend to.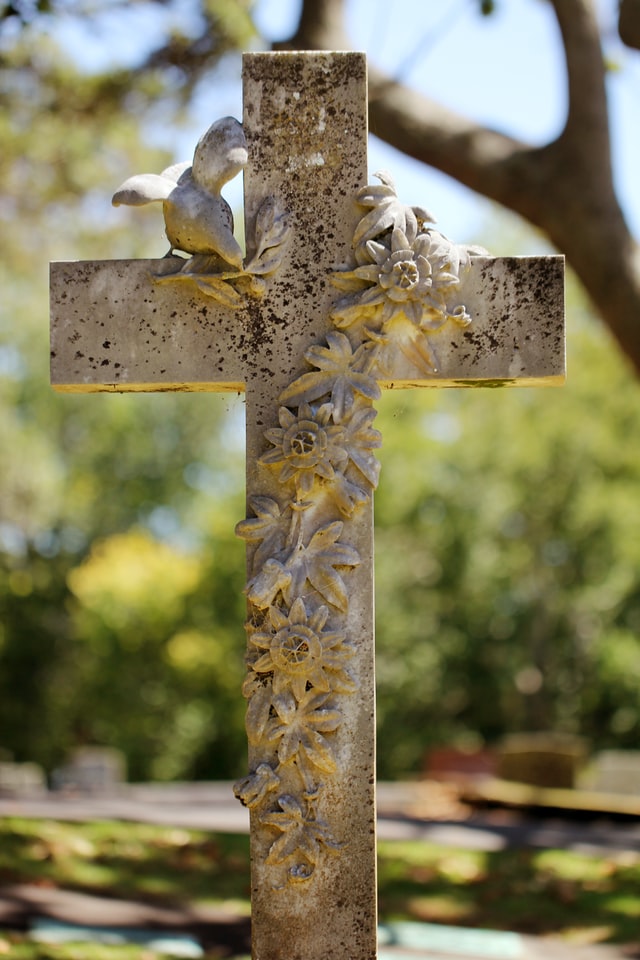 One space I find myself revisiting over and over is Reimagine End of Life. An annual NYC/San Francisco in person turned virtual festival, Reimagine offers inspiring experiences that help you explore death and celebrate life. Their fall virtual festival, Creating Space, focuses on "creating more space in our lives for what really matters, as we reimagine (end of life) in the face of pandemic, political upheaval, and racial injustice." From How to Plan a Virtual Memorial, to my December 5th event, Deathiversaries: Love, Loss & Legacy, if you choose to attend one of their offerings, I promise you'll leave with a full heart and a new openhearted community.
The reality is, this year we're all experiencing the holidays with a backdrop of unimaginable loss — loss of face-to-face encounters, loss of physical touch/hugs, loss of our health if we contract Covid, loss of employment, and for far too many, loss of life to this insidious disease.
But we don't have to face these losses alone.
I'd be eternally grateful if you'd consider joining me on December 5th, which happens to be the 6th deathiversary of my beloved niece and Graceful Woman Warrior, Terri Luanna.
Deathiversaries… Weird day right? What to do on the anniversary of our loved one's death? It's a day that no matter what you do or don't do, it insists on being seen. Heard. Recognized.
Each year Terri's now eleven-year-old daughter, Marisa, and I ask ourselves how will we honor her mother's legacy? This year, we'd love to walk hand in hand with you through our deathivesary stories, rituals, and practices at Creating Space. Special performances by Terri's epically talented aunt, Dori Rubbicco, and her extraordinary daughter, Marisa!
So bring your stories. Bring your rituals. Bring your memories of your loved ones, and become part of our shared story of love, loss, and living beyond.
Speaking of Marisa, if you're looking to create space for a life-changing mentorship/volunteering opportunity, or if you want to experience the heartfelt joy of supporting a profoundly transformative program for motherless daughters, check out empowerHER's BE THE LIGHT campaign this holiday season, featuring none other than the indomitable, Marisa.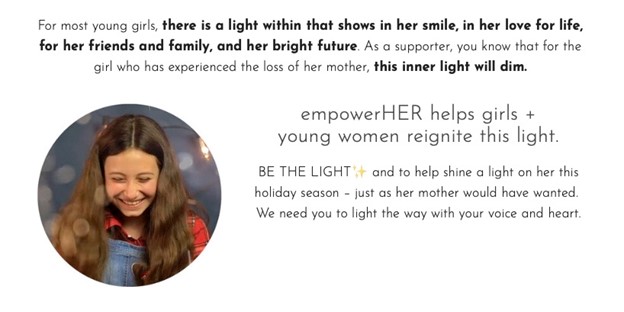 In this time of too much awfulness, join me in alchemizing our pain into growth. Let's honor our losses while embracing our lives. Let's make space for joy and love as well as grief and sorrow. You are the custodian of your life and the world needs your light now more than ever.
I ask you again, how are you creating space for things that matter?
As for me, my favorite space these days is carving out as many moments as possible with my buddha boy turned lumberjack grandson.
Talk about balm for the soul…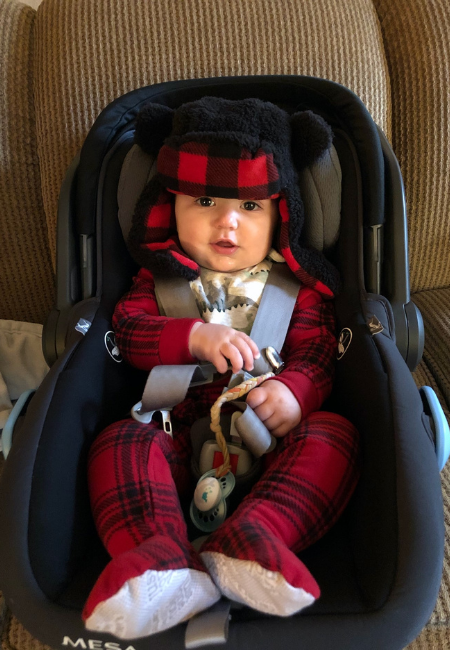 May his pure, unadulterated bliss inspire you to create space for those gifts that await you in the hard places❤️
Laurie O'Neil is a social worker, speaker, and author who devoted her 40-year career to enlightening, empowering, and engaging others in the critical power of loving connection—to themselves, those they love, and their fellow human beings. Laurie embraces the titles, Love Hero and Artist of Humanity, bestowed upon her by her great-niece, Marisa, and dear friend, Dr. Christa Johnson. Specializing in grief and loss, Laurie gives voice to the transformative and healing power found within our shared loss stories.