Mercy
|
author/source:
Laurie O'Neil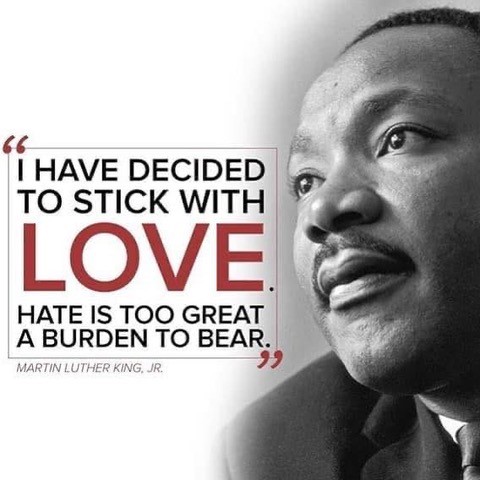 In honor of Martin Luther King Jr. Day, my daughter, Jamie, and I went to see, Just Mercy, a true story centered around civil rights defense attorney, Bryan Stevenson's, tireless battle to free wrongly convicted death row prisoner, Walter McMillan. This painfully raw and emotionally charged film, based on Stevenson's bestselling memoir, Just Mercy: A Story of Justice and Redemption, cracked my heart wide open…
Passing the tissue pack back and forth, Jamie and I were swept up in the unconscionable truth-telling about the racism, poverty, and injustice that permeates our country and our criminal justice system. Walter McMillan's line at the beginning of the movie, when Bryan is trying to convince him his life is worth fighting for, says it best, "You don't know what you're into down here in Alabama; when you're guilty from the moment you're born..."
Ultimately, it was Bryan's commitment to changing the narrative about race in America through his work at the Equal Justice Initiative, that gave voice to the humanity behind every person's story, resolutely defending Walter and countless others against a system that "treats the rich and guilty better than the poor and innocent."
Walking to our cars, Jamie and I tried to wrap our heads around the enormity of this film's message. As we attempted to articulate its meaning, the space between us became increasingly charged. My beautiful, radical, feminist high school history teacher raged at a system she views as irretrievably broken. None of my attempts to embrace and convey Bryan's message of hope through compassionate engagement, person to person, were able to bridge the abyss that had emerged between us. My brilliant, 2017 Washington Woman's March attendee and soon to be first-time mother had hit the wall that is our country. Bombarded on a daily basis by our political nightmare of fear, misogyny, abuse of power, patriarchy, and hatred, how could I blame her?
Agreeing to disagree, I wearily climbed into my car, the myriad fractures in my heart deepening. Making my way out of the mall parking lot, my car's audio system and Bluetooth suddenly synched. Laura Nyro's singular, soulful voice filled the void:
Come on people. Come on, children
Come on down to the glory river.
Gonna wash you up, and wash you down.
Gonna lay the devil down, gonna lay that devil down.
Cranking up "Save the Country," the song that my supremely talented sister, Kathy Rubbicco, used to play on our living room piano, I let myself commune with the song Laura was inspired to write after the 1968 assassination of Robert Kennedy: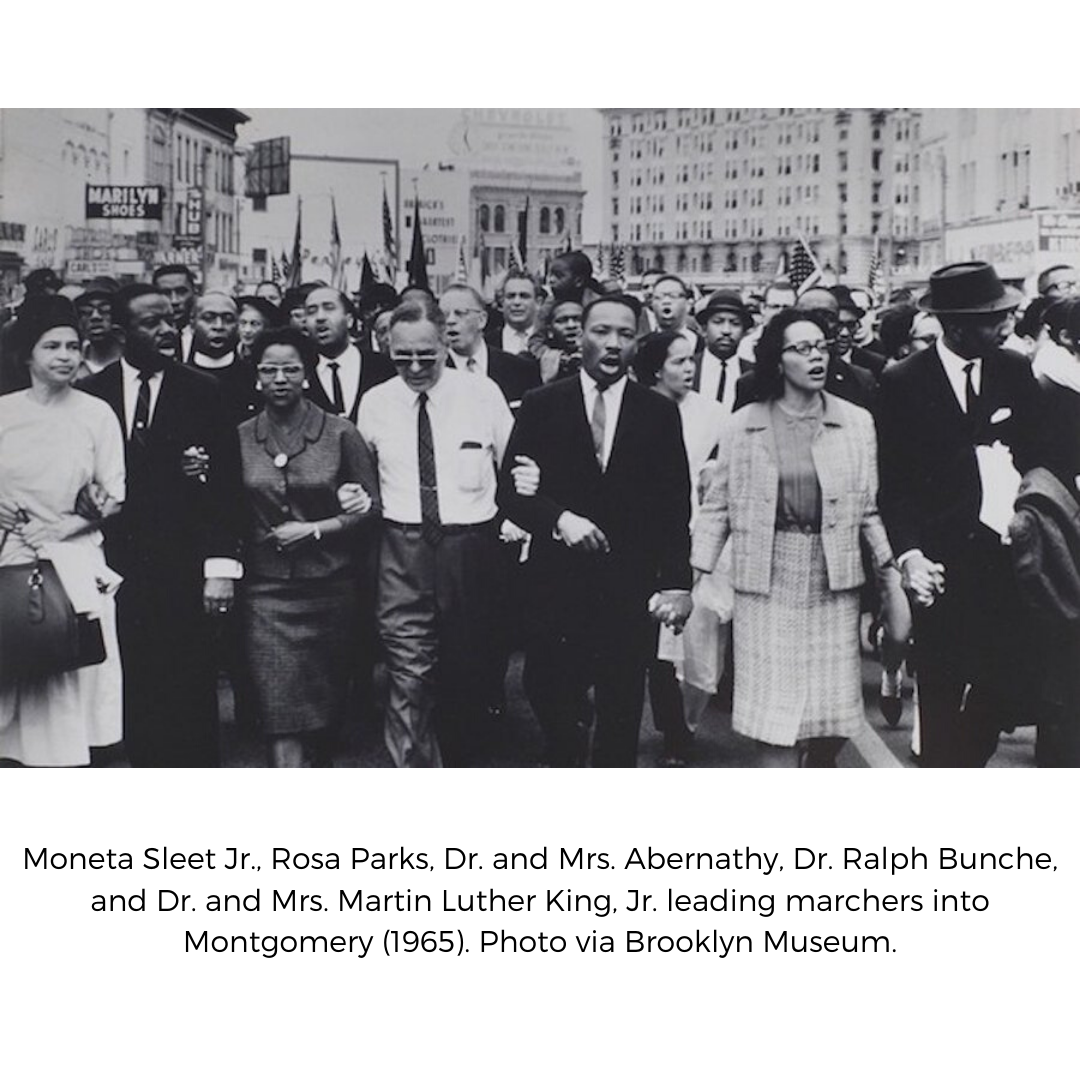 I got fury in my soul, fury's gonna take me to the glory goal
In my mind I can't study war no more
Save the people, save the children, save the country, now.
These potent lyrics landed softly, soothing the cracks in my broken heart. Here was the elemental truth I was trying to convey to Jamie… It was true in 1968 when Laura wrote these lyrics. It was true in 1955 when Rosa Parks refused to give up her seat on the bus. It was true in 1963 when Martin Luther King delivered his "I Have A Dream" speech. It was true in 1965 when Jonathan Daniels, a 26-year-old white Episcopal seminarian, and civil rights activist purposefully took a bullet meant for 17-year-old fellow activist, Ruby Sales, killing him instantly. And it was true in 1993 when Walter McMillan's conviction was overturned.
Come on people! Sons and mothers
Keep the dream of the two young brothers
Gonna take that dream and ride that dove.
We could build the dream with love, I know,
We could build the dream with love…
So, my beloved first-born child, let's build a dream with love… And with mercy… One person at a time. One song at a time. One film at a time. One story at a time. One lesson plan at a time.
As legendary civil rights activist, Ruby Sales, professed in her On Being interview with Krista Tippett, "Love is not antithetical to being outraged. Love is not antithetical to anger. I became part of the Southern Freedom Movement not merely because I was angry about injustice, but because I love the idea of justice. We must be as clear on what we love as about what we hate if we want to make a change. So, anger is where you begin your conversation…"
I dedicate these words and this conversation to you, Jamie. And to my soon to be born grandson. And to all the poor, disenfranchised, wrongly condemned, incarcerated African Americans in our prisons. And to our fragmented, spiritually corrupt country.
As Bryan Stevenson declared, "It's never too late for justice. Our humanity depends on everyone's humanity."
Will you join the conversation? You can start right now by listening to Bryan's Ted Talk. As Bryan said, "it's never too late…"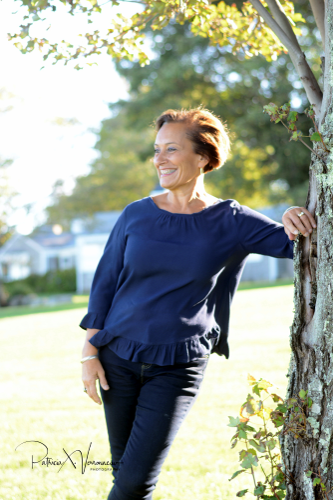 Bio
Laurie O'Neil is a social worker specializing in grief and loss, author, speaker, and writer who has devoted her 40-year career to enlightening, empowering, and engaging others in the critical power of loving connection. Co-author of Graceful Woman Warrior: A Story Of Mindfully Living In The Face Of Dying, and creator of the accompanying Grace Lessons Workshop, this book is the culmination of a promise Laurie made to her late niece and co-author, Terri Luanna da Silva, when Terri whispered to her, "I think I'm dying. I want you to tell people."
An inspirational speaker about the mindful journey between, through and beyond life and death, Laurie gives voice to the transformative and healing power found within our shared loss stories. Inviting her audience to awaken to that space where grief and resilience live together, Laurie shines a light into the darkness of despair—a light of hope, remembrance, and of living fully in the face of loss. A graduate of Boston University, Laurie humbly embraces the titles Love Hero and Artist of Humanity bestowed upon her by her great-niece, Marisa, and her friend, Dr. Christa Johnson.
Become part of our shared story at http://gracefulwomanwarrior.com
Photo credit: Artspace.com