Fear of Failure
|
author/source:
Carla Frank
What would you attempt if you knew you could not fail?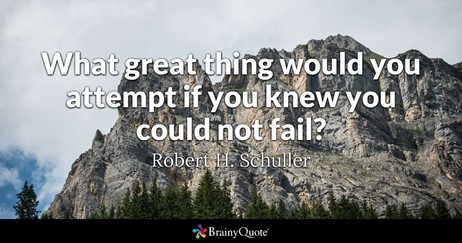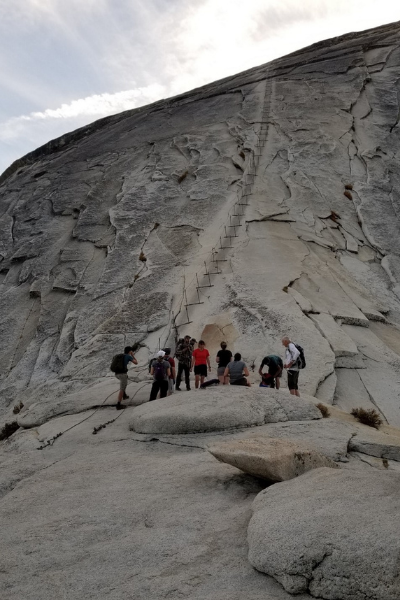 I'm the kid who failed gym class. It's not easy to fail gym class, because basically all you have to do to pass is show up and participate. I failed because I never showed up and never tried. You may be thinking that I never showed up because I did not enjoy it, or I did not want to get all hot and sweaty. But frankly, I never knew whether I would enjoy it or not. I never showed up and did not try because I was afraid to try. I was afraid of looking foolish. I was afraid of what the other kids would think. I was afraid people would make fun of me. In short, I was afraid of failure. So, I never even tried. As I got older, however, I realized that it is through trial and error that we learn. And through trial, error, and learning is how we eventually succeed. Failure happens when we stop trying, not when we start.
That is one of the motivations that inspired me to train to walk my first marathon nearly 15 years ago. I had always enjoyed walking, so I decided to keep walking for 26.2, flat miles. Kind of like Tom Hank's title character in the movie Forrest Gump, I started walking and just kept going. I had such a good time training and then completing that first marathon, that I kept ongoing. I signed up for more marathons. As my fitness improved, I eventually started running and hiking hilly terrain. I discovered that I loved hiking! I had never experienced rugged nature before because I was always afraid—afraid I would get lost; afraid I would get hurt; afraid I would not have the stamina to finish. What I learned over that time was that these are skills that can be learned. I could learn how to navigate difficult terrain. I could learn how to prevent injury. I could learn to improve my stamina and endurance. And as I started learning and becoming more confident in myself, I starting experiencing amazing things that I never would have ever dreamed of when I was the kid who failed gym class.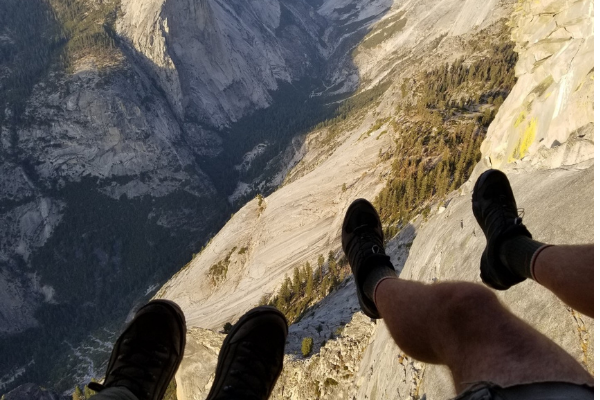 Shortly before my 52nd birthday, I decided to hike Half Dome, an 8,800 ft monolith in Yosemite National Park. The hike was gorgeous and I was enjoying every minute of it, until I got to the bottom of the famous cables. The last 400 feet of the hike to the top are so steep that the National Park Service has installed cables to help people up and keep them from falling off the side of the mountain. I knew this when I signed up for the hike and I was prepared. I had trained for the terrain. I had brought gloves to help me navigate the cables. I had mentally prepared. Or so I thought. When I stood at the bottom of the cables, looking straight up, I lost my nerve. I lost all my self-confidence. It felt as if my heart had stopped beating. Of course, my heart did not really stop beating, because I was still standing there, looking straight up, terrified. I thought about quitting. I thought about turning around, hiking the almost 14 miles back down to the parking lot, and going home.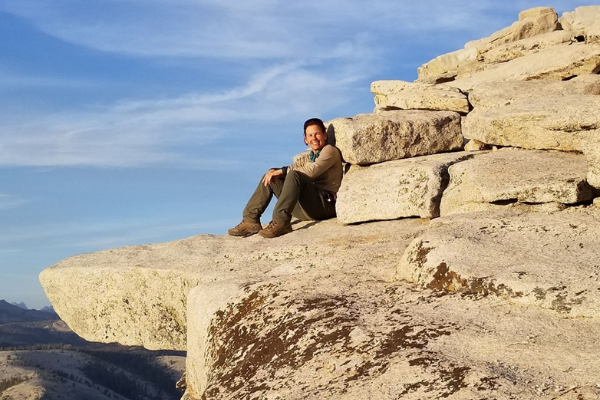 And then I thought about all the people who knew I was going to Half Dome that weekend. I thought about the people who had seen me training with a 40lb backpack for months before the trip. I thought about what I was going to say when they asked me how it went. I could have told them that it was an epic hike and that I thoroughly enjoyed it. I could leave out the part about how I turned around at the bottom of the cables. After all, who would know? It was only 400 feet. What did the last 400 feet matter? The same fear I had as a kid---the fear of looking foolish, the fear of people judging me, the fear of being laughed at—all kicked in again. Now, in reality, none of these people would actually do that. They were my friends and they would all be supportive of me no matter what I chose to do. But my brain was not working and I was not thinking clearly. So, I took a deep breath, grabbed the cables, and started climbing.
I took one step. And then another. And by the time I took the third step, my brain let go of its panic and started working again. That is when I realized that…this was…easy! I had trained for this and my body was completely prepared. Physically, it was not even the slightest bit challenging. To think, just a few minutes earlier, I was ready to completely give up and go home. Life is like that too. Have you ever had that feeling that paralyzed you from starting something new, but once you got going, it was not that bad at all?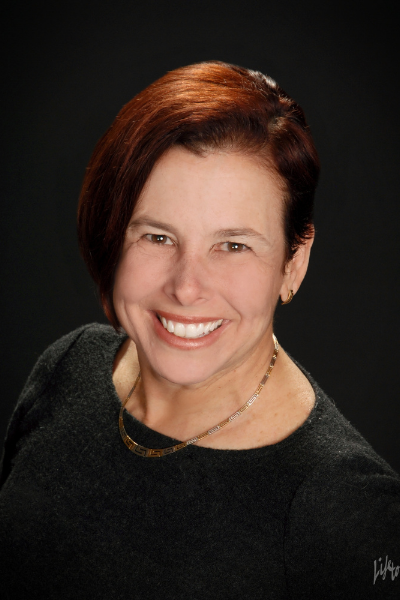 Four hundred feet later, I made it to the top, just in time to watch an amazing sunset from the top of Half Dome, 8,800 ft above the valley floor. It was one of the most epic experiences of my life. Actually, I should say it was one of the most epic experiences of my life so far, because who knows what will happen next? We can only fail when we stop trying. Everything else along the way is a learning experience.
Bio:
Carla Frank is an accidental athlete. She literally failed physical education in school and spent most of her life behind a desk or on the couch until she decided to walk a marathon to commemorate her 40th birthday. Since then, she has participated in more than 125 races including 20 full marathons and an Ironman triathlon. Carla is passionate about helping women of all shapes, sizes, and physical abilities achieve their own athletic potential and uplift their lives. She supports women in creating a stronger, fitter, and more powerful self-image through partnering with their bodies and embracing an active lifestyle for more personal joy, stamina, and overall well-being.