Shopping Local
|
author/source:
Lyvia Feraco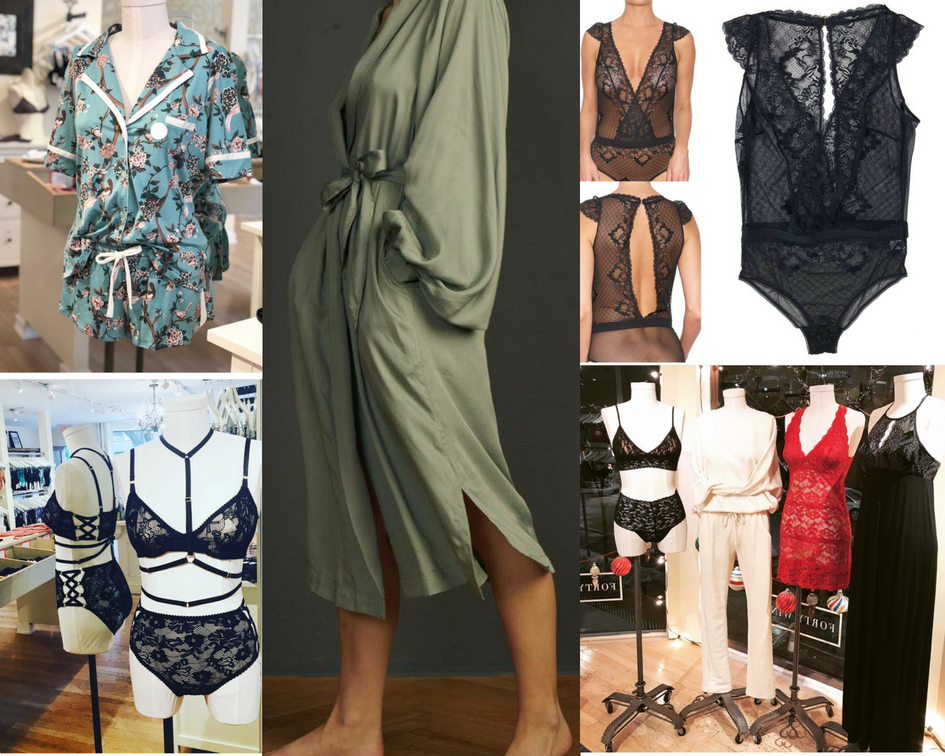 Forty Winks Lingerie Boutique (sizes 30A-40H)
Feel beautiful, supported and comfortable to go back to work, kids, college, etc. Handle this month and new challenges like a Boss! Our underwear is like our superhero outfit hidden underneath our clothes. Comfortable, we don't feel them but they support us.
Meredith and Rachel believe that beauty and comfort can effortlessly blend with everyday practicality. By catering to different shapes, sizes, and styles, they've thoughtfully handpicked lingerie and loungewear from designers around the world.
Whether you need sizing assistance, help to find the perfect special occasion piece, or just feel like browsing, they are there to providing you with a warm shopping experience. There is no need to make an appointment for fittings, but feel free to contact them with questions.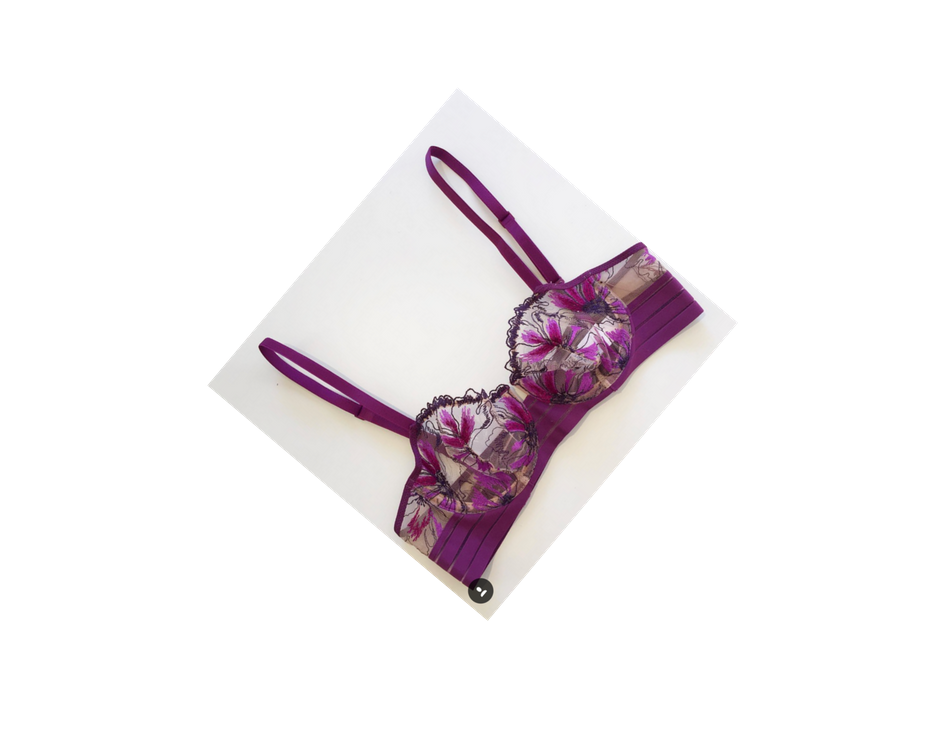 They receive new inventory daily and also do special orders on their basic collections.

DONATE A BRA
Looking for a place to donate your gently loved bras? Forty Winks accepts all styles and sizes for donation to the following organizations. And for every bra you bring us, they donate $1 to the organization they're supporting that month. Cleaning out your top drawer never felt so good.
The Bra Recyclers, LLC, is a for-profit clothing recycling company, founded by Elaine Birks-Mitchell and Johnny Mitchell, Jr. Their goal is to ignite a 'Bra-volution' to recycle, reuse or repurpose bras while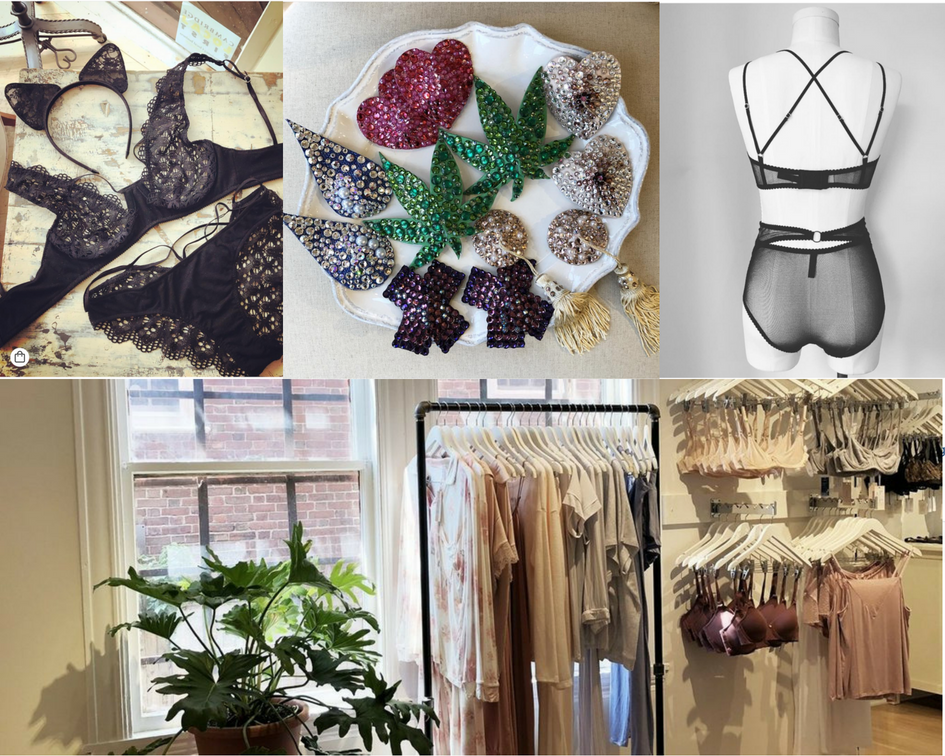 providing substantial social benefits to women and girls escaping domestic violence, drug addiction, human trafficking, and breast cancer survivors.
Free the Girls is a company that supplies former sex workers in Mozambique with gently used, resellable bras so that they can start their own shops and makes their own money. Second­hand clothing is a profitable market in many countries around the world and bras are sought after items. Free to Girls also provides one­ on ­one coaching with each budding entrepreneur in areas like inventory management, budgeting, and financial planning for future dreams and goals they want to achieve. Your donation helps women establish profitable second-hand clothing businesses while still going to school and caring for their families.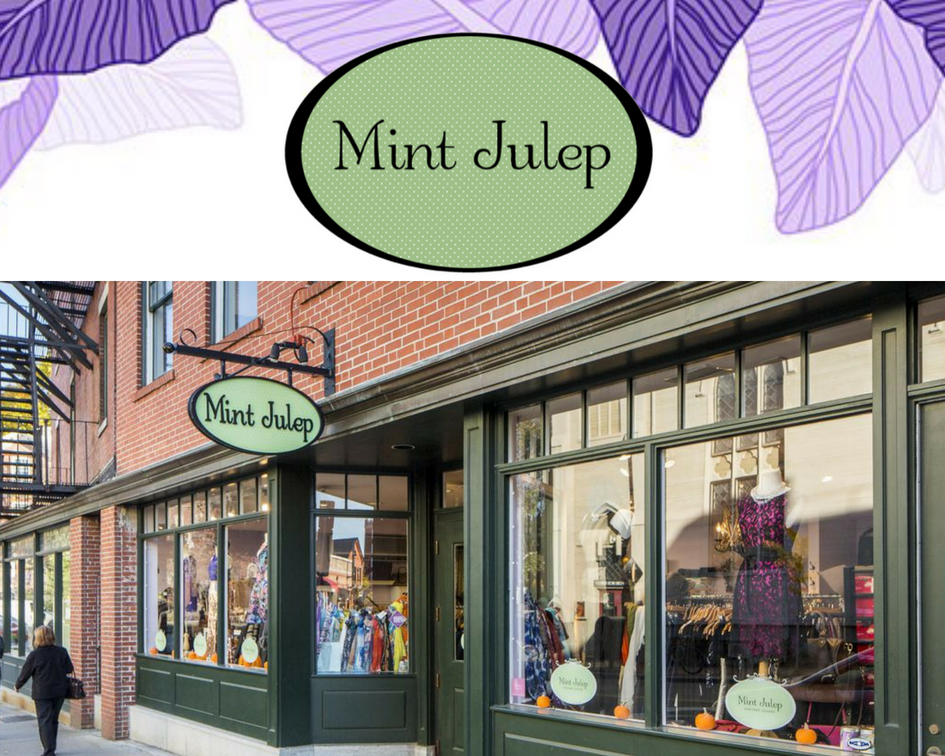 Mint Julep Harvard Square
Mint Julep is a charming, independently-owned women's boutique with two locations in Boston: 1302 Beacon St-Brookline and 6 Church St-Cambridge
Some of the featured brands include Milly - Greylin - Shoshanna - Saylor - 360 Cashmere - Citizens of Humanity - BB Dakota - Kensie - Julie Brown - Paper Crown - BCBG - Free People
Mint Julep is a funky and charming women's clothing boutique which offers a delightful selection of clothing, jewelry, and accessories from US and European designers. Their lines include Tibi, Splendid, Orla Kiely, Milly, Laurie B., Ella Moss,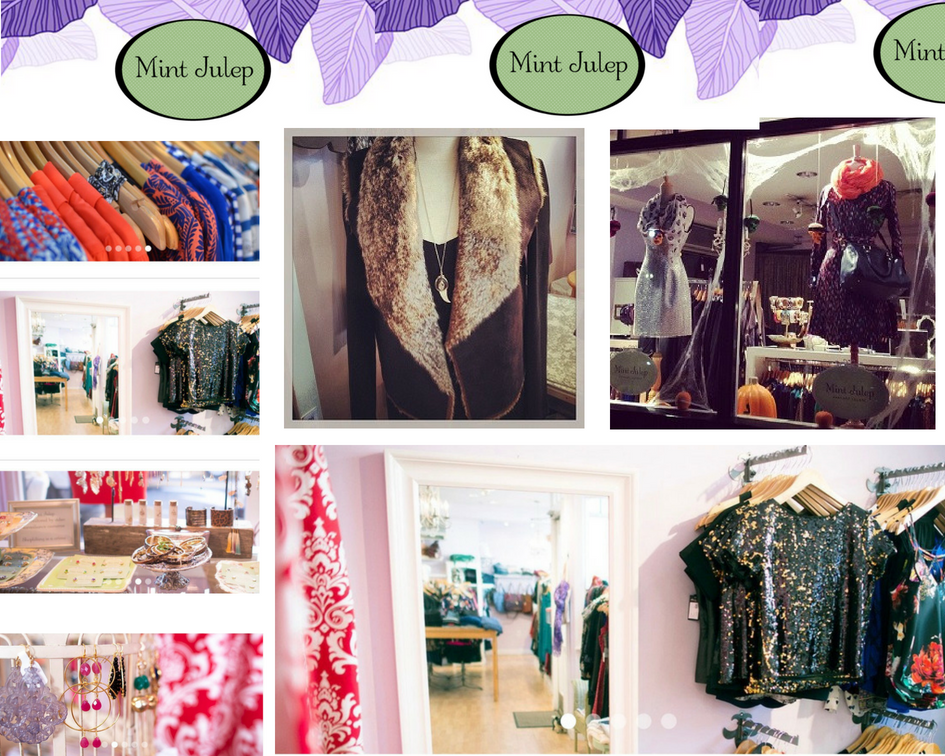 Shoshanna, Citizens of Humanity, and BB Dakota.
The shop girls at Mint Julep are helpful, knowledgeable and excellent at putting together looks for any occasion.
Whether it be a colorful necklace from local jewelry designer Jo Jo Jewelry or a unique and stylish printed jacket from British designer Orla Kiely, you will surely leave Mint Julep with some lovely and unusual pieces.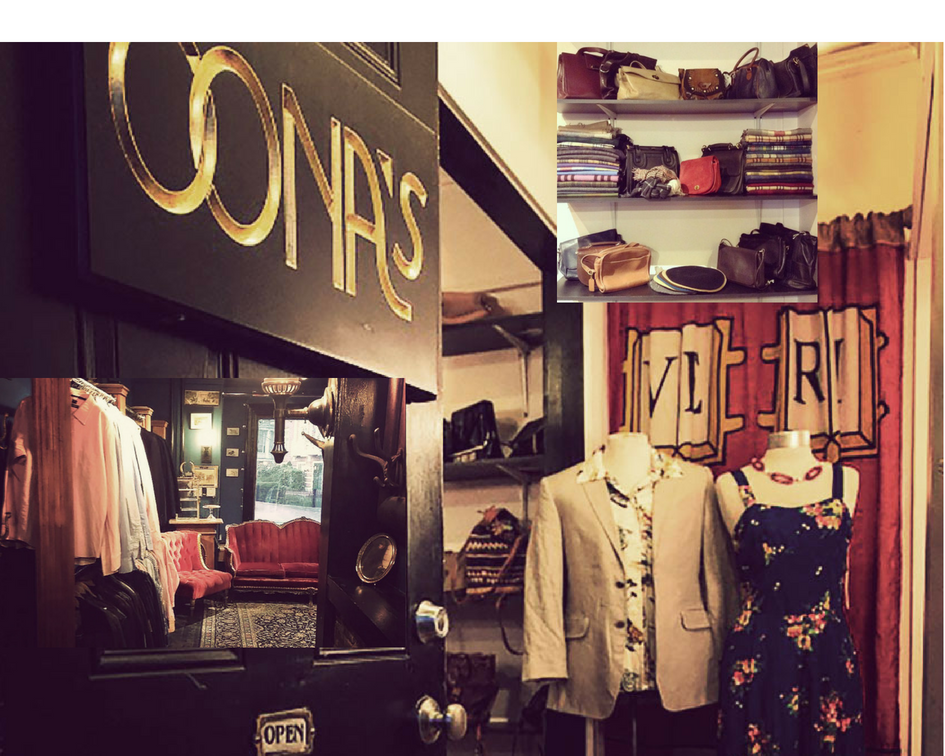 Oona's Experienced Clothing (Vintage + Modern)
Secondhand boutique selling vintage apparel for men & women plus funky accessories, jewelry & shoes
Oona's is curated vintage clothing boutique in Harvard Square specializing in timeless vintage glamorous fashions from the 1930s to the 1980s but they also carry modern clothing lines.
Oona's was originally founded in 1972 by Kathleen White and her best friend Deborah O'Donnell when Kathleen was pregnant with her daughter Oona—the store's namesake. Oona's has been a woman-owned business for three generations.
"Circa 2010, Oona's was a small shop packed to the gills with clothing that ran the gamut, in terms of quality, and the experience bordered on overwhelming. Since then, the owner's given Oona a complete makeover: it's spacious, beautifully decorated, and features a much more carefully curated selection of clothing, from vintage to modern." The prices are beyond reasonable" - Source: littleheapvintage.com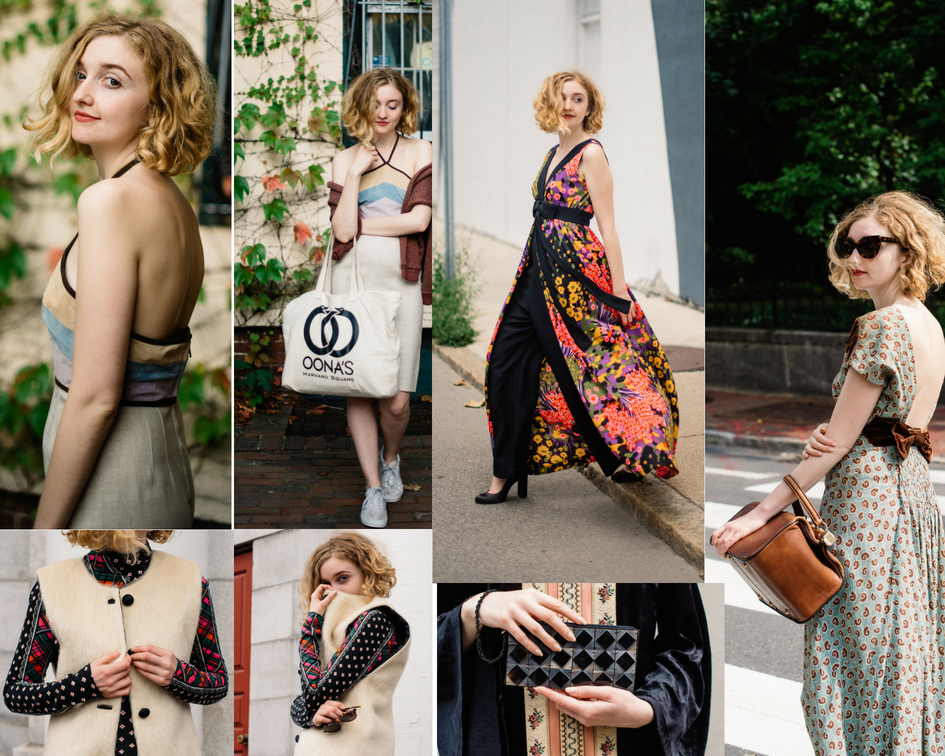 Recently revamped, the store now feels like an immersion experience in another time – both familiar and strange and full of forgotten treasures ready to be given new life. Oona's promotes a playful approach to fashion and history, seeking out fun and unexpected ways of remixing the past. They are always eager to help customers collage together a look or find the perfect fit. – Harvard Square Business Association Source
Visit them at their posh fashion clubhouse tucked back in our Harvard Square courtyard. You can spot it by the mermaid mural by New England Artist Jill Hoy!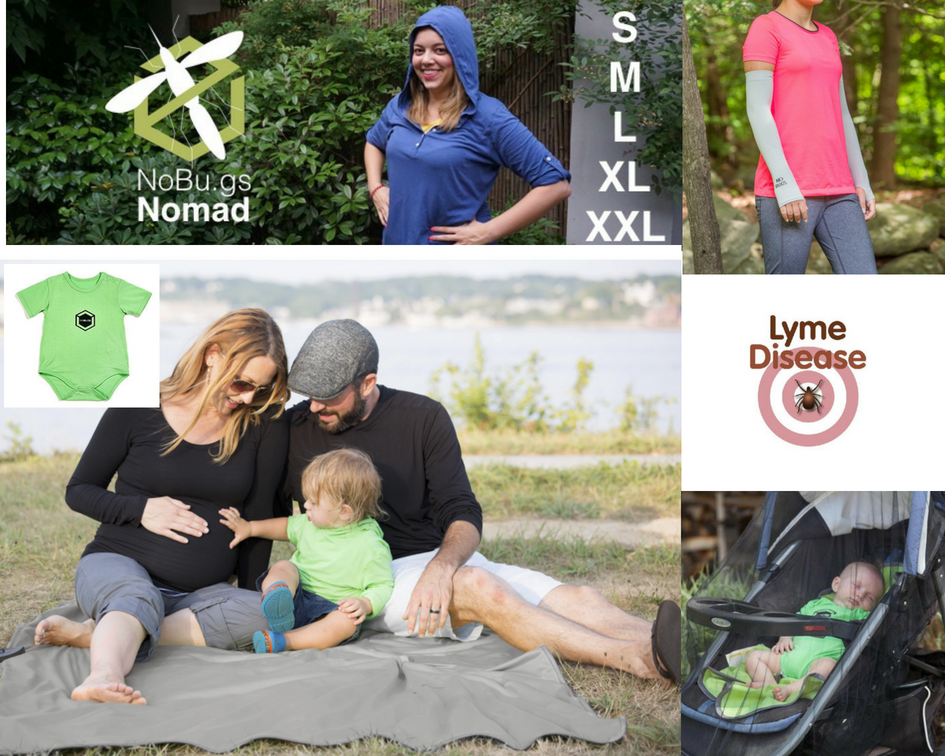 NoBu.gs
Clothing + bed/couch/stroller/crib net & blankets
NoBu.gs® Repellent Clothing and Gear was created with comfort in mind! Their clothing is designed with functional fabrics and unique elements that come from ideas directly from their customers.
NoBu.gs® treated with Insect Shield® is registered by the U.S. Environmental Protection Agency (EPA) for repellency against mosquitos, ticks, ants, fleas, flies, chiggers, and midges (no-see-ums). Some of these insects are so small they cannot be seen by the naked eye, but NoBu.gs® has you covered.
The repellent treatment is so effective it is a trusted solution by military outfits around the globe including the United States Military. The clothing is registered with the EPA for up to 70 launderings but is expected to last the lifetime of the product.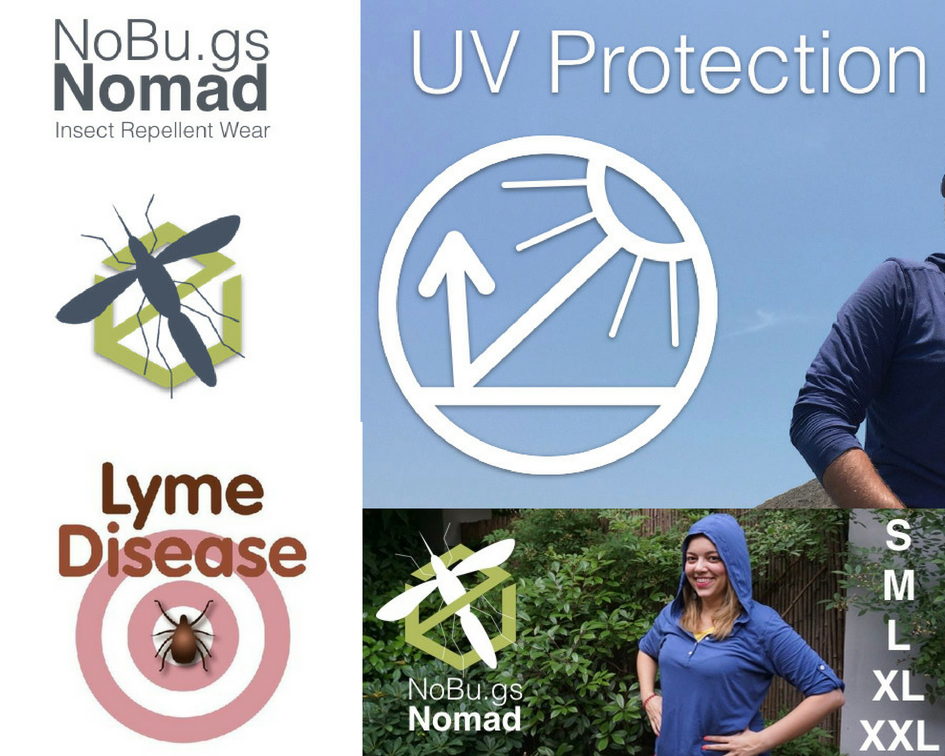 The Center for Disease Control (CDC) and the World Health Organization (WHO) list insect repellent clothing, such as NoBu.gs®, as one of the best ways to avoid contraction of insect-borne diseases such as Dengue, Zika, Malaria, and Lyme.
In 2017 NoBu.gs® started the NGO NoBit.es™. Our organization works with many community leaders to match us with families that need our products the most! Visit us at www.nobit.es to see how we've been helping. Stop Scratching, Start Smiling! – NoBu.gs source