The Struggle Continues, Stand Up for Your Rights.
|
author/source:
Renée Greene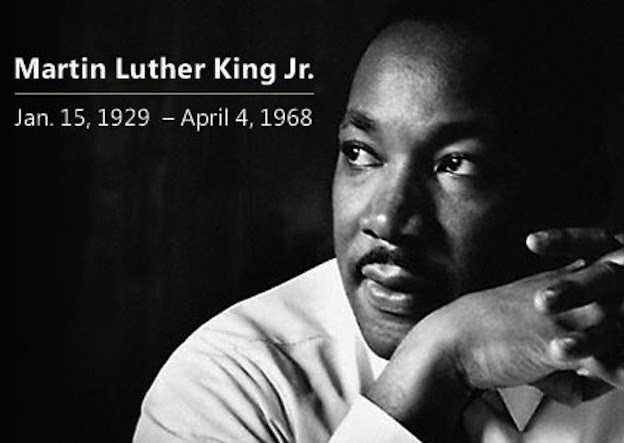 Come Together, Do Not Let One, Speak for the Many
Martin Luther King Jr. Day is not a day off, it's a day on. Here's how you can participate and serve in and around the city:
The annual Dr. Martin Luther King Jr. Memorial Breakfast will take place at the Boston Convention Center. The event is the oldest of its kind in the nation and typically draws the state's top political figures.
Boston is teaming with the Museum of African American History and the Boston Youth Symphony Orchestras to present "A Day of Celebration in Honor of Rev. Dr. Martin Luther King, Jr.," at Boston University.
And in Lynn, Democratic U.S. Rep. Seth Moulton is hosting a community service event to honor the King legacy.
Boston — The nonprofit organization Boston Cares is coordinating multiple volunteer projects to promote literacy. Volunteers will be assembling Reading Success Kits, which will include building bookshelves, creating reading journals and story starters, and assembling lap desks to support young readers at local schools. The family-friendly event includes activities for children ages 5 and older.
Cambridge — The Martin Luther King Jr. Day of Service event in Cambridge held by Many Helping Hands 365 and the Cambridge Community Foundation is one of the largest in New England. Volunteer opportunities include providing food and clothing and making scarves and blankets for those in need. Make sure to register for the Cambridge event online.
Lynn — When you register as a volunteer for the Martin Luther King Jr. Day of Service in Lynn, you can choose to make valentines for senior citizens, collect food items for local shelters, serve lunch, and more. Volunteers of all ages are welcome.
North Adams — The Northern Berkshire Community Coalition is hosting its annual Martin Luther King Jr. Day of Service, which will include volunteer activities focused on construction, providing food for those in need, and bettering the community as a whole.
Hyannis — Barnstable County AmeriCorps Cape Cod (ACC) is hosting a half-day community service event in Hyannis. Volunteers can help make fleeces and artwork for those in need, donate canned goods, pack bags of food for local students, and more.