Black women who are making/have made a difference - Part 2
|
author/source:
Renée Greene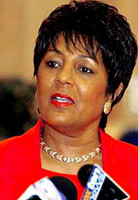 Vivian Malone
Vivian Malone One of the first two African Americans to enroll at the University of Alabama, Vivian Malone faced down a menacing George Wallace who vowed to never allow blacks to enroll in the all-white institution. If he became President, we'd all get a one-way ticket back to Africa, a country most African Americans had never been to, going back made no sense then, still doesn't. Not only did Malone enroll and graduate, she went on to retire as director of civil rights and urban affairs and director of environmental justice for the U.S. Environmental Protection Agency. The University of Alabama awarded her a doctorate of humane letters in 2000. Any woman who could stand up to the segregationist Governor George Wallace should long be recognized.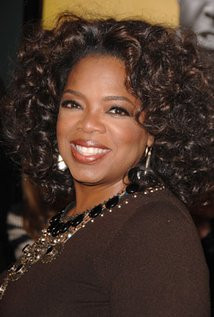 Oprah Winfrey
Oprah Winfrey will always be remembered for having the strongest grip on white female television viewers ever. A dark-skinned, black woman, who struggled with weight issues, defied the stereotypical notions of what it takes to dominate daytime television. She opened the door for other women of color and those who were not.
Oprah made celebrities, of Dr. Phil, Dr. Oz, Iyanla Vanzant, Gayle King, her BFF and a host of others. She also became every educator's and author's dream, getting millions who otherwise wouldn't pick up a book and read it from cover to cover. And along the way, she made millionaires out of the authors who wrote many of those books by saying "I like it" with a featured spot on her show and addition to her recommended reading list. Then with a simple, "I like it", she made many, many business people instant millionaires and putting them into her magazine's "Oprah's Favorite Things" lists. That's power! Who knows, she may be the next President of the US. It could happen!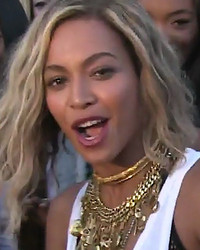 Beyoncé
Queen Bey, to most, Beyoncé is one of the most well-loved artists in pop culture right now. She's dropped an album, with recordings that included Justin Timberlake, Pharrell Williams, and a host of others, with Blue Ivy and husband Jay-Z, on iTunes. Unbeknown to anyone until it dropped that day and sold over 1 million copies in 3 days. One of many first for "Sasha Fierce" including her powerful performance at the 2013 Super Bowl that knocked the power out! She dominated 2016 with her album Lemonade, She's sold over 17.2 million albums, won 20+ Grammys, added two more to the family and list of too many other over the top accomplishments to mention. Stay tuned, she's got many years and accomplishments to go! She'll Slay.