Looking for a Gift for Your Mom for Mother's Day?
|
author/source:
Heather Wang, Rosie's Place
Rosie's Place Special Edition Mother's Day Set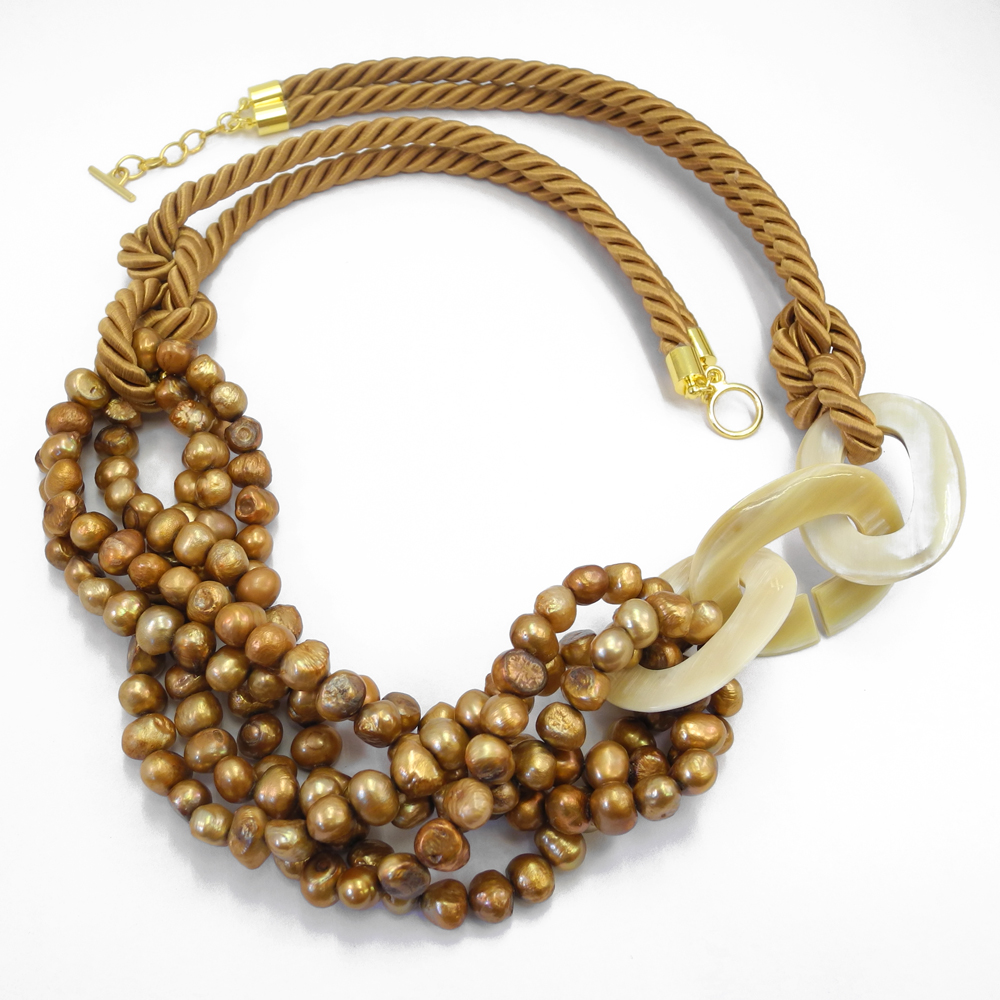 What could be better than giving a gift that not only looks good but actually does good too?
The artisans of the Women's Craft Cooperative at Rosie's Place create gorgeous hand-crafted items. Proceeds from the sales support our vital programs and services for poor and homeless women at Rosie's Place while providing job skills and employment experience for our artisans.
To celebrate Mother's Day, our Women's Craft Cooperative (WCC) is offering a new limited-edition necklace. For a donation of $65 or more, this one-of-a-kind statement necklace, crafted by guests employed by the WCC, can be yours. It's the perfect gift for your mother, wife, special someone or even yourself. By honoring the women who are important to you, you help make life better for the 12,000 women Rosie's Place serves each year.
We mix colors and textures to create a necklace that is unique yet understated. Three strands of warm gold-tone freshwater pearls hang from silky gold cord, knotted around natural horn chain links. The necklace extends 29" and has a gold toggle clasp.
Matching earrings featuring the pearls pair beautifully with the necklace. The jewelry is available for $15 for the earrings alone, or as a set for a special price of $75.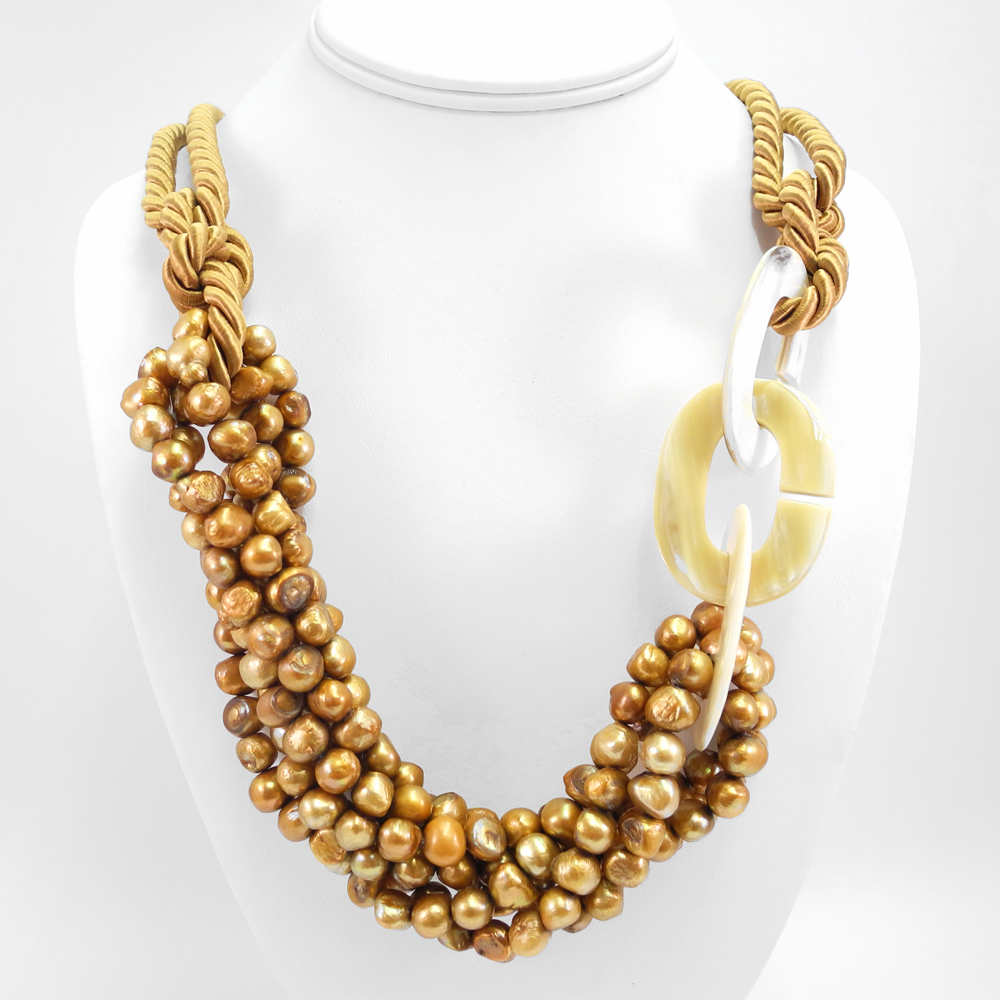 Gift wrap and a card informing the honoree of your thoughtful generosity will accompany the set. Please be sure to get your orders in by noon on May 6. To order, visit www.rosiesplace.org/shop to view these and many more jewelry and gift items perfect for the holiday.
The necklaces are strung and assembled by the women in our Women's Craft Cooperative, a year-long job training program here at Rosie's Place. We hire a small group of women to work with us for a year as a way to ease back into the workforce, gain new workplace experience, and boost their confidence and creativity. Many of our graduates have gone on to get full or part-time jobs after their year with us, and several have gone back to school as well!