The Days of Dining at Home - Part One
|
author/source:
Tom Oetinger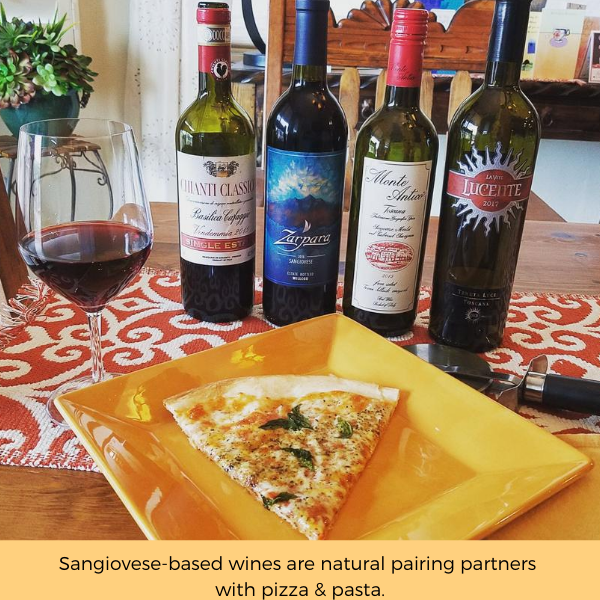 2020 will be remembered as the year that we didn't stray too far from the nest. If you are anything like me I can only stomach (pun intended) cooking all of my meals at home for only so long before I feel the need to give my pots and pans a rest. I'm still a bit reluctant to have frequent sit-down dinners at the area restaurants. This leaves me with the 'take-out' option when I'm looking to break free from the kitchen. Many restaurants have adjusted to this new normal and adapted their menu for pick-up. That being said there are a number of old standbys, one of which I would like to discuss wine pairing with this month.
Thin crust, deep dish, loaded or plain cheese, pizza has been a takeout staple for decades. One benefit is the myriad options that are available. Most people have their favorite style and go-to pizza parlor. The nice thing about pizza is that most styles pair quite well with wine. I do have a few general guidelines and some suggestions when you're looking to pick up a bottle that goes well with your favorite pie.
First, a pizza dinner is not a meal where you need to spend $$$ on wine. Save your Napa cab's and red Burgundies for another day; you don't need to spend any more than one and a half times the cost of your pizza for a suitable bottle. Secondly, I'm a fan of regional pairings. Matching wine and food from the general area or country where both originate tends to work well. Finally, and maybe most importantly, I always encourage people to drink what they like. I usually have plenty of 'value' wines in my cooler so it's not unusual that I would grab a Zinfandel, Syrah, Mourvedre or red blend before I open the big square box. With that being said there is one varietal that I gravitate to when my meal is eaten by the slice: Sangiovese.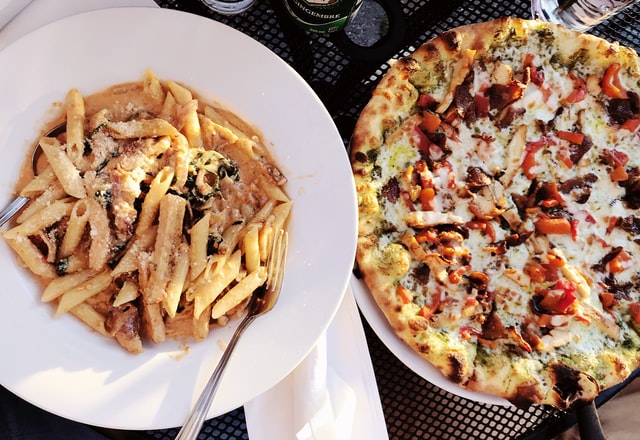 Sangiovese-based wines, like the majority of Italian reds, show best when served with a meal. Most are moderately tannic, with high acidity, which are good elements in a food-friendly wine. And while there are a number of high-end Sangiovese wines out there, there are far more reasonably priced bottles, many that are very well made and broadly available. Here are a few recommendations that are broadly available and worth a look:
Monte Antico Toscana - This Italian red is 85% Sangiovese, 10% Cabernet Sauvignon and 5% Merlot. Medium-bodied, well balanced, and easy-drinking, this wine possesses flavors of black cherry and black plums with subtle notes of leather and underbrush.
Villa Cafaggio Chianti Classico - A sentimental favorite of mine as I had an opportunity to visit the estate in Panzano a few years back. Pizza and Chianti are like peas and carrots here in the states and this is a nice one. 100% Sangiovese, this Chianti benefits from an hour decant and has aromas and flavors of black cherry, black raspberry, and sweet baking spices.
Lucente Toscana IGT- The splurge wine in my list, this is also a great bottle to open with grandma's lasagna recipe. Showing more complexity than my previous recommendations, this 'Super Tuscan' is composed of 50% Sangiovese and 50% Merlot. A rich, full-bodied wine, Lucente opens with plenty of black fruit and baker's chocolate and possesses a long, pleasant finish.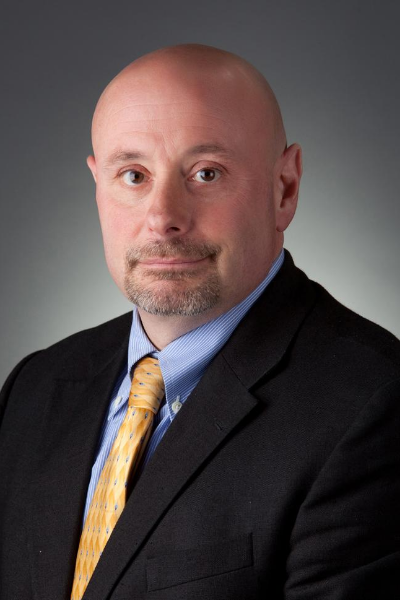 Next month I'll look at wine possibilities for a few other take-out options. Until then stay well and almost as importantly, drink well.
Saluté
Tom Oetinger holds an advanced certification in wine & spirits from the WSET in London, England. He is available to assist you with your wine events or answer your wine questions at [email protected]