The Delightful Reds of Beaujolais
|
author/source:
Tom Oetinger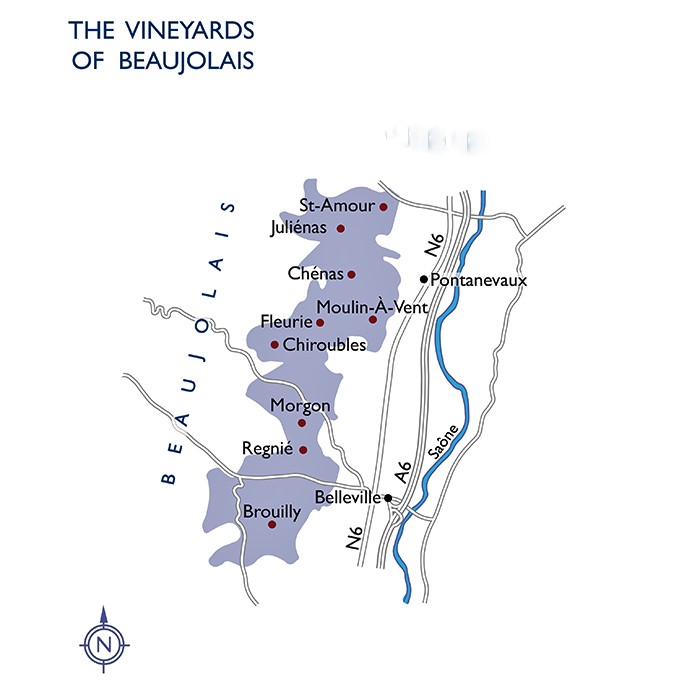 Wine writer Karen MacNeil describes the spirit of Beaujolais as "fruit and joy" and I cannot think of a more apt description. Positioned between Burgundy to the north and the Rhone Valley in the south, the region of Beaujolais is situated in the western portion of France. The primary grape grown in the region is Gamay Noir; high in acid and very low in tannin, it produces a fruit-forward wine that even 'white wine only' wine drinkers can enjoy. Beaujolais has almost 40,000 acres under vine and 98% is planted with Gamay (the rest is mostly Chardonnay.) A narrow region, barely 9 miles wide and 35 miles in length, Beaujolais benefits from its wide variety of terrain and soil composition, which markedly differentiates the flavors of wine produced from grapes grown in one area of the region from another. The highest quality wines tend to come from the northern part of the Beaujolais, where decomposed granite soils present in the vineyards give the wines complexity and character. Many winemakers make use of a production technique well suited for low tannin red wines: semi-carbonic maceration. While I won't bore you with the scientific details, this type of fermentation preserves and enhances the fresh, fruit-forward nature of the wine.
Beaujolais wine is produced in three quality levels. The first is basic Beaujolais, made mostly in the southern part of the region; it is best known for the wine released at the launch of every vintage year, specifically on the third Thursday of November. Shortly thereafter, grocery stores around the world, receive cases upon cases of 'Beaujolais Nouveau'. What started as a marketing ploy among the major producers of basic Beaujolais has exponentially raised the awareness of the region's wine. Regrettably, Beaujolais Nouveau cannot hold a shadow to its more serious cousins. A super-simple, fruit-forward wine, it falls into the 'crowd pleaser' category with aromas of glazed cherries, possessing subtle notes of bananas and flavors that remind me of Jolly Rancher hard candy.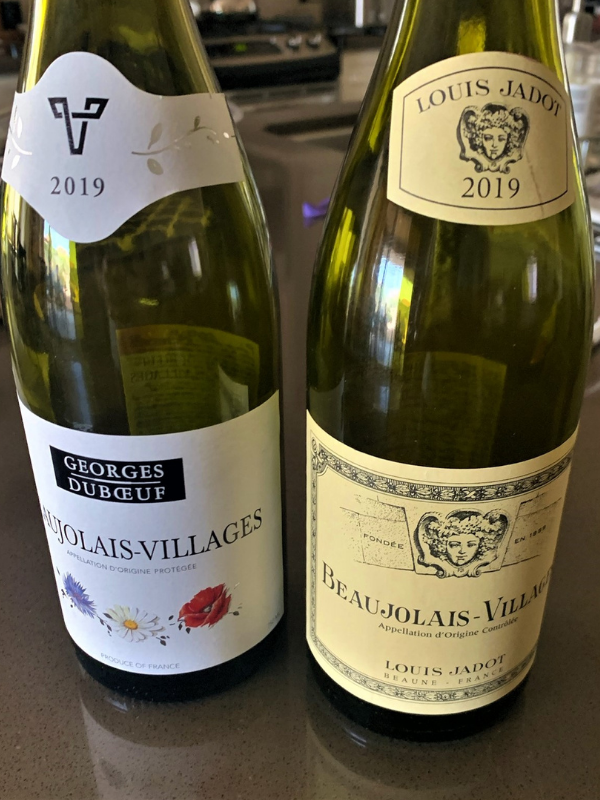 The next level up are wines labeled 'Beaujolais Villages' and for those that place an emphasis on very good wines at an affordable price point, this is your sweet spot. Produced within 39 designated villages, mostly in the northern half of the region, this wine is definitely a step up in quality; will make for an absolutely perfect patio / poolside wine as it can be served chilled and can readily be found for between $10 and $20. I recently sampled 2019 Villages-level wines from two of the largest negociant producers in the region: Louis Jadot and Georges Duboeuf. Both were quite satisfying, well balanced, with flavors of black cherry and strawberries. I would give a slight nod to Jadot's offering, but you can't go wrong with either one.
Making up about 25% of the region's production, the highest quality level are the Beaujolais Cru wines. Produced from the best vineyards in the northern half of the region and within ten villages, the Cru wines offer serious complexity, structure, and age-ability. From a quality to price ratio perspective these wines can easily rival the reds of Burgundy. Each Beaujolais Cru wine will list the name of the village on the bottle's label and all ten have their own unique characteristics.
While each have their merits and if you take the time to sample all ten I'm sure you'll have your favorites, my preference (probably due to general availability, price and flavor profile) are distilled down to three:
Morgon - The largest of the Crus, these wines have a tendency toward being deep garnet in color, intense but with great minerality and no shortage of fine producers

Amore - which is the northern-most village and often displays a Burgundian flavor profile, ruby red in the glass with flavors of raspberry and spice

Fleurie - possessing a beautiful crimson color and distinctive floral aromatics, it tends toward a more refined and elegant profile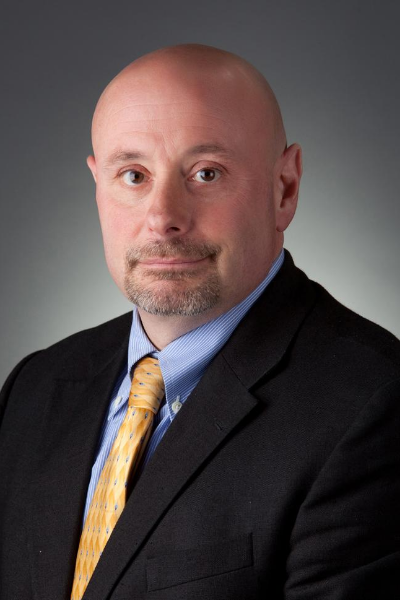 From simple to enjoyable to seriously cerebral, Beaujolais has something for everyone and every occasion. If you haven't had the opportunity don't wait until the third week of November, rather pick up a twelve dollar Beaujolais Villages or splurge for a thirty-five-dollar Cru and I'll wager that I will have made another convert.
Salute'
Tom Oetinger holds an advanced certification in wine & spirits from the WSET in London, England. He is available to assist you with your wine events or answer your wine questions. Contact at [email protected] or on Instagram at trails_n_vines.