Women in History - Pauli Murray and Ayanna Pressley
|
author/source:
Renée Greene
March is National Women's History Month
In 1987 the US Congress designated March as National Women's History Month. This creates a special opportunity in our schools, our workplaces, and our communities to recognize and celebrate the often-overlooked achievements of American women. Each year there is a special Theme and women whose lives exemplify that theme are selected as National Honorees.
NEVERTHELESS SHE PERSISTED:
Honoring Women Who Fight All Forms of Discrimination Against Women
National Women's History Project's 2018 Honoree
Pauli Murray (1910-1985)
Pauli Murray was a civil rights and women's rights activist decades ahead of her time. Facing lifelong discrimination based on her race and sex, she persisted and became an accomplished attorney, author, activist, academic, and spiritual leader.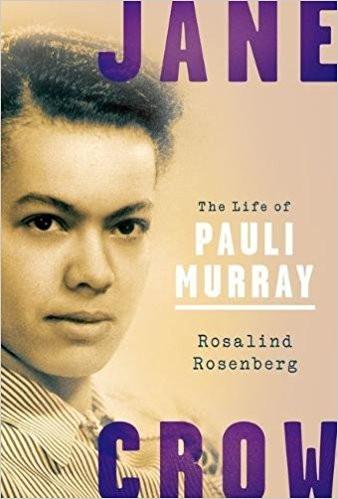 Pauli Murray was extremely bright as a child, she finished first in her class at Howard Law School where she was the only female student. Despite her academic prowess, she was denied admission to UNC graduate school in 1938 due to her race and denied a fellowship to Harvard Law in 1944 due to her sex. She went on to be the first African-American awarded a law doctorate from Yale (1965) and later became the first African-American woman to be ordained an Episcopal priest (1977).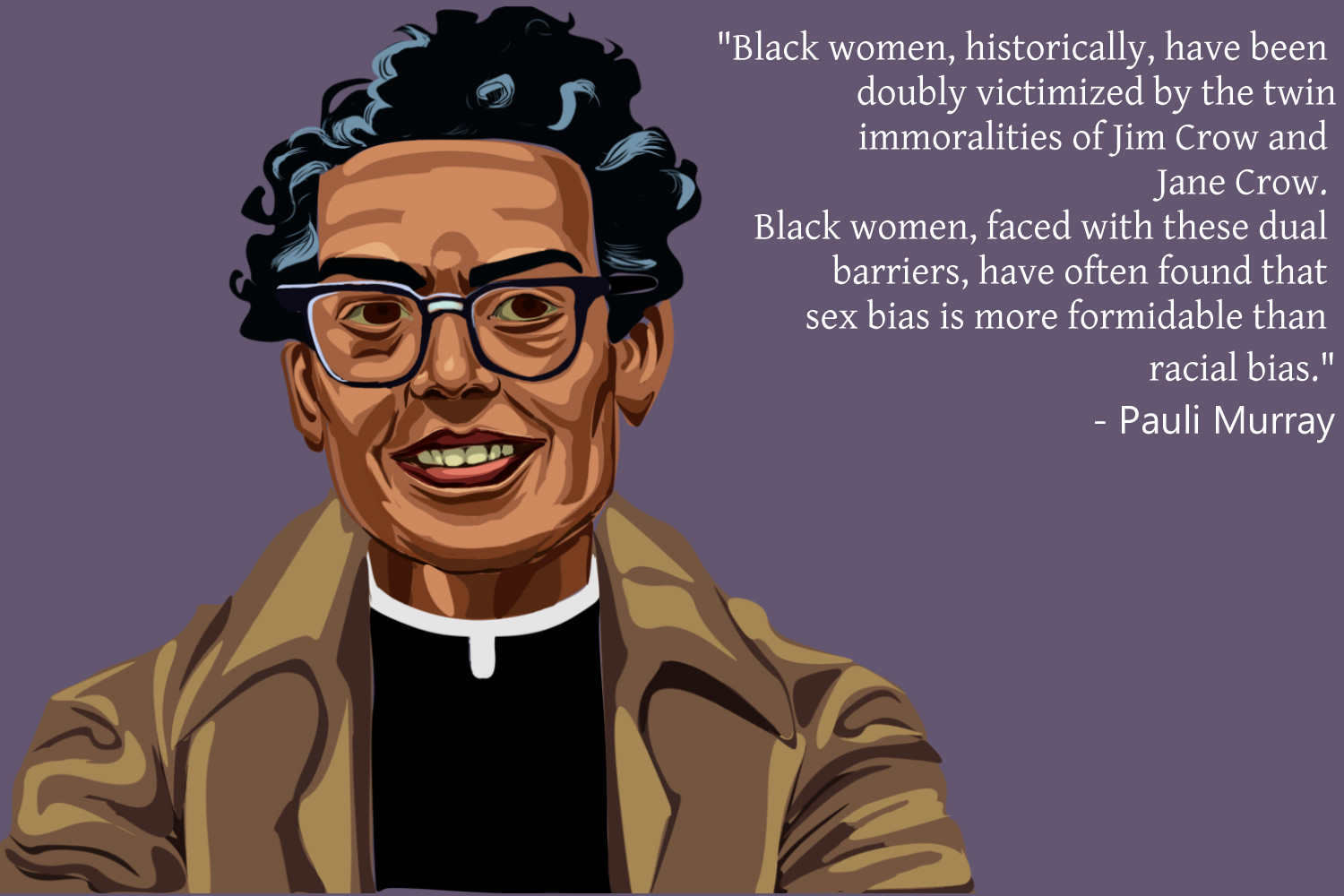 Murray was a critical figure in both the civil rights and women's rights movements. In 1940, fifteen years before Rosa Parks, Murray was arrested for sitting in the whites-only section of a Virginia bus. She coined the term "Jane Crow" referring to the intersecting discrimination faced by African American women and was highly critical of sexism within the civil rights movement. JFK appointed her to the Presidential Commission on the Status of Women (1961) and she was a co-founder of the National Organization for Women (NOW) in 1966. Many of Murray's legal theories were decades ahead of their time and she is considered a pioneer of women's employment rights. Her papers while a Howard law student arguing against segregation were used over a decade later in the landmark Brown v. Board of Education case (1955). Similarly, in the early 60s, she argued that the 14th amendment forbade sex discrimination, a full ten years before the U.S. Supreme Court came to the same finding in Reed v. Reed (1971).
Pauli Murray died in 1985. The Episcopal Church honored her as one of its Holy Women in 2012. In 2016 Yale University announced it would name a residential college after Murray, and that same year her family home in Durham, NC was designated a National Historic Landmark by the National Park Service.
AYANNA PRESSLEY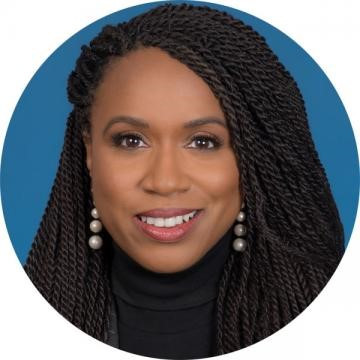 Ayanna Pressley's career has been marked by history-making campaigns and a relentless determination to advance a political agenda focused on women and girls and breaking cycles of poverty and violence.
Pressley was first elected to the Boston City Council on November 3, 2009, becoming the first woman of color ever elected to the Council. In her subsequent 2011 and 2013 reelection campaigns, Pressley made history as the first person of color and the first woman in 30 years to top the ticket.
During her time in office, Pressley created and chairs the City Council's Committee on Healthy Women, Families, and Communities. The Committee is devoted to the causes that she has always been most devoted to stabilizing families and communities, reducing and preventing violence and trauma, combating poverty, and addressing issues that disproportionately impact women and girls.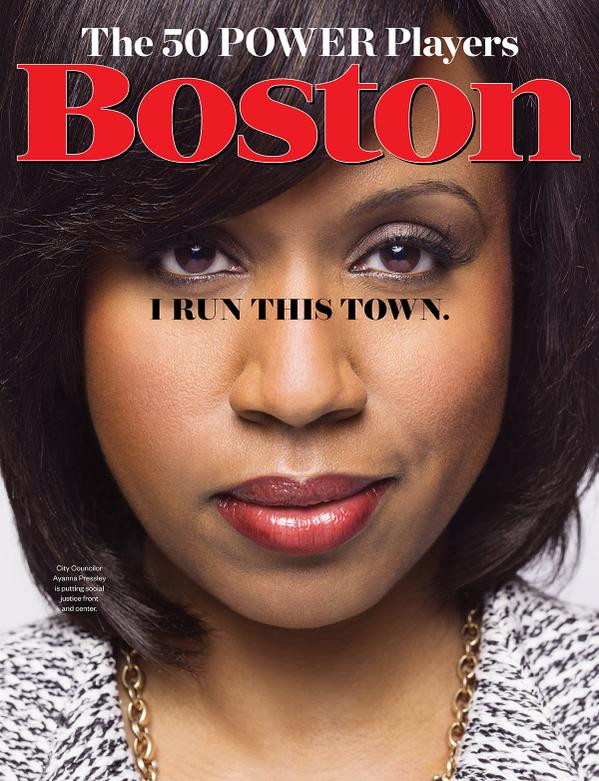 Pressley is committed to working in partnership with the community, building broad and diverse coalitions to advance policy reforms. She has earned local and national attention for her efforts to provide pathways to graduation for pregnant and parenting teens, ensure Boston high school students receive comprehensive sexual health education, diversify economic and wealth building opportunities for women and people of color, and strengthen support services for families of homicide victims and sexual assault survivors. In 2013, she formed the Elevate Boston coalition to ensure issues uniquely impacting women and girls and the LGBTQ community was part of the 2013 Boston mayoral race debate.
Understanding that neighborhood restaurants are community anchors, job creators, and engines of economic development, Pressley spent two years successfully advocating for reform to the State's outdated liquor license laws. In 2014, Pressley advanced a version of her home rule petition through the State Legislature, returning control of the Licensing Board to the City for the first time in more than 100 years and providing 75 new licenses to the City over three years, with 80% of those licenses restricted to the neighborhoods most in need.
In 2015, Pressley earned the EMILY's List Rising Star Award and was named one of Boston Magazine's Power Players. In 2014, Pressley was named to Boston Magazine's Power of Ideas list, was a Greater Boston Chamber of Commerce Ten Outstanding Young Leaders honoree, and earned the Victim Rights Law Center's Leadership Award.
Pressley is an Aspen-Rodel Fellow in Public Leadership (Class of 2012) and was selected as a Truman National Security Project Partner in 2012.
Pressley's political career spans more than 18 years, in various behind-the-scenes capacities at the federal level of government. She previously worked as a Senior Aide for Congressman Joseph P. Kennedy II and Senator John Kerry.
Ayanna lives in the Ashmont/Adams neighborhood of Dorchester with her husband Conan Harris and her nine-year-old stepdaughter Cora.
* © National Women's History Project | P.O. Box 469, Santa Rosa, CA 95402
** www.boston.gov/departments/city-council/ayanna-pressley