Trending 2-28-2018
|
author/source:
Renée Greene
WEST VIRGINIA TEACHERS BACK TO WORK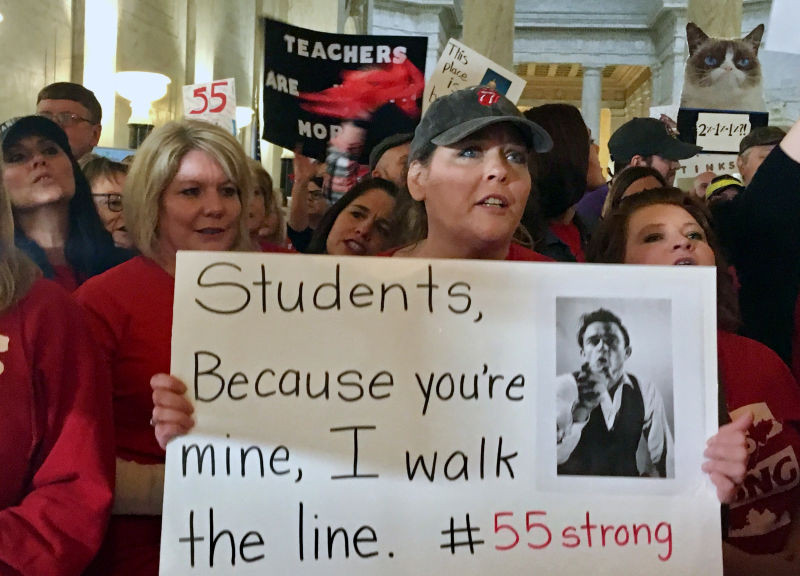 After a four-day walkout over pay and benefits West Virginia schoolteachers will be back at work on Thursday. Governor Jim Justice announced teachers and other education-related employees would be getting a 5% pay raise. This must be approved by the legislature and if not, the strike could be back on.
Major props go to a sixth grader who told reporters he had spoken to House and Senate leaders and he was "very, very hopeful" a bill would be passed soon replacing one that included a smaller cumulative raise over more time. Justice said he changed his position after a conversion with the student, Gideon Titus-Glover on Monday. In a discussion between the two about tourism, Justice tried to explain return on investments in marketing. "Turning one dollar into eight is a good investment," the governor told Gideon. Gideon replied, "Wouldn't it be an investment to invest in smart teachers that would make me smart and then I can in turn, turn around and do smart, good things for our state?" From the mouth of babes, the governor realized he was approaching the strike in the wrong way. The future as we watch and listen to the youth in this country is looking better every day.
STUDENTS RETURN TO CLASSES IN PARKLAND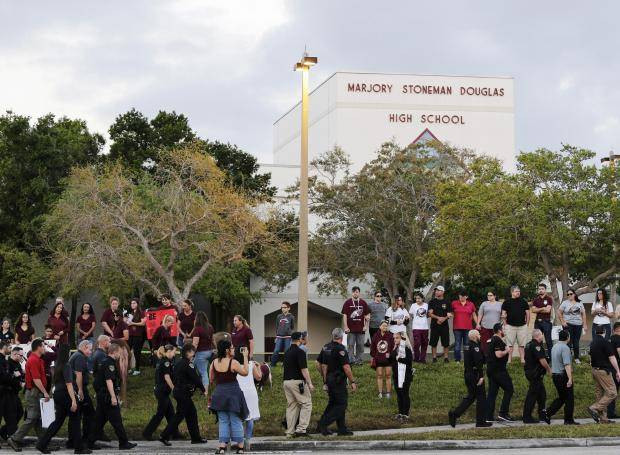 Students returning two weeks to the school where a gunman killed 17 of their friends and teachers. Marjory Stoneman Douglas High School will open today as teachers hope to ease them back into some sort of normalcy. The schedule for that purpose to ease them in will be shortened to four-hour days.
The kids don't know what to expect. Some find the return reassuring to start the healing with their friends and faculty and staff, all of whom have to do the same after the horrific tragedy two weeks ago. There is a sense of a reunion with others who went through who are able to understand what the experience emotionally has done to them. Feelings run high in both directions, as some other students don't want to return because they just aren't ready.
"I'm happy to be going back in a sense because it's going to be a little bit of normal that we can have again," said Ashley Paseltiner, 16. They've all been getting through this together with others who fully understand what they went through, and that's what most important for them all. From the mouth of babes, the students show courage in the return and have started a revolution through their loss and pain.
WHO'S THE G.M.O.A.T?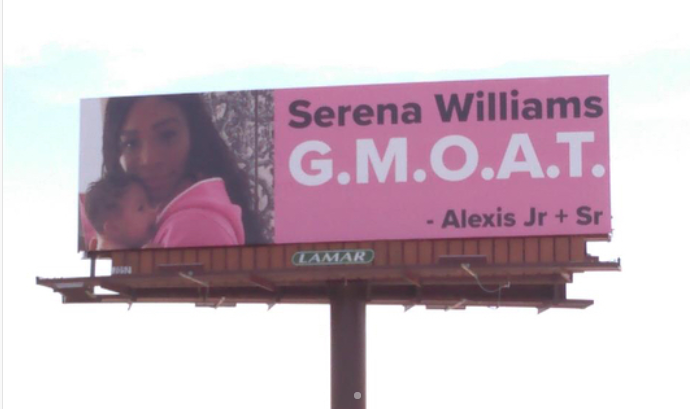 The greatest mom of all time, Serena Williams! Williams, returning to play her first tournament after giving birth in September, was greeted with billboards along the way to Palm Springs set up by her husband Alexis Ohanian. Ohanian set up four billboards with images of adorable Alexis Jr. their daughter which say, "Greatest momma of all time, G.M.O.A.T." Most of the twitter-sphere were ecstatic with most women saying "is there another Alexis Ohanian out there for me?" According to The Verge, Ohanian is also in the middle of petitioning Unicode to include interracial couple emoji in collaboration with Tinder. Isn't a great to see those who can afford anything, use their wealth to express love publicly for all to see and bring a smile along the way? Alexis, do you have a brother? #womenwannaknow #GMOAT