Trending 2-1-2018
|
author/source:
Renée Greene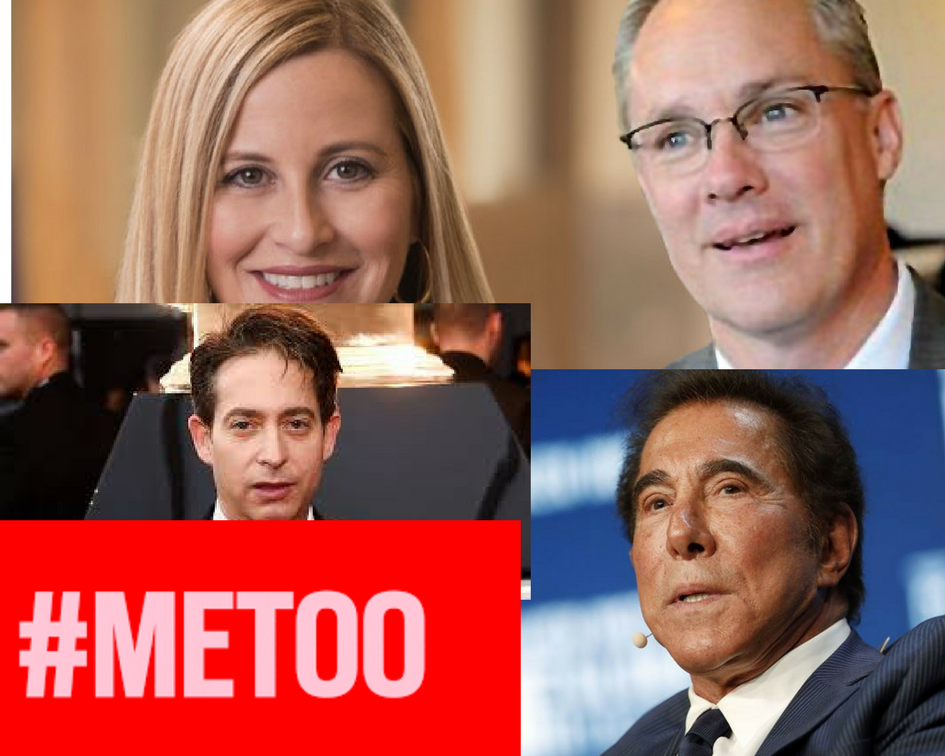 WILL WYNN RETAIN HIS CASINO LICENSE IN BOSTON?
State casino regulators are taking a second look at Steve Wynn's worthiness of maintaining the license given for Wynn Boston casino. A special committee of independent directors led by Patricia Mulroy, according to the Boston Globe, has been formed for the review. This brought about by multiple allegations of multiple sexual misconducts over many years. It would seem these would have come to fore in the prior investigation for the license he received. It appears gaming commissions, not just in Massachusetts, sniff test to receive licensing was based on connections to organized crime. Wynn owns casinos worldwide mostly in Las Vegas. Might this lead to a change in broadening that scope? #MeToo

MAYOR SCRUTINIZED FOR MISUSE OF TAXPAYERS FUNDS IN EXTRAMARITAL AFFAIR
Due to revelations of Mayor Megan Barry's extramarital affair with her security officer Sgt. Robert Forrest last year, Councilwoman has requested authority to investigate Barry's expenses. According to Fox News, Councilwoman Tanaka Vercher, head of budget and finance committee, made the request. Seems Barry racked up over $33,000 in travel expenses between her and Forrest, her security officer, between January to late October 2017. She has said all of the trips were business related. According to the Tennessean, the two went on nine trips together including one to Greece. Perhaps a trip to Athens, Nashville's sister city? While Forrest said that he will retire, Barry stands firm, she is not stepping down. She said her records are available to anyone for review. She apologized in a press conference admitting the affair, but she's telling you, she's going nowhere.

BOSTON'S OWN, HOST OF "THE FOUR" AND MORE IS OUT
The latest of power moguls added to the list of sexual misconduct accusations is straight out of Wellesley. Music exec, Charlie Walk, president of Republic Records, was accused by Tristan Coopersmith, the founder of Life Lab, a woman's wellness studio and social club, she put it out there in a letter on her site's blog #MeToo: An Open Letter to Charlie Walk. Walk denies the allegations, but USA Today's reporting Fox and Universal Music Group whom he works for a plan to review. The timeline of the misconduct was prior to Walk working for Fox and Universal Music. Coopersmith's letter is the story of many coming forward in this country's moment of women taking back their rights and speaking out that they are not going to keep silent or take it anymore. "I have consistently been a supporter of the women's movement and this is the first time I have ever heard of this or any other allegation — and it is false," said Walk. And the beat and the battle goes on.