7 Tips for Optimum Success When Setting Up Your Home Office for Both In-Person and Virtual Client Meetings
|
author/source:
Emily Graham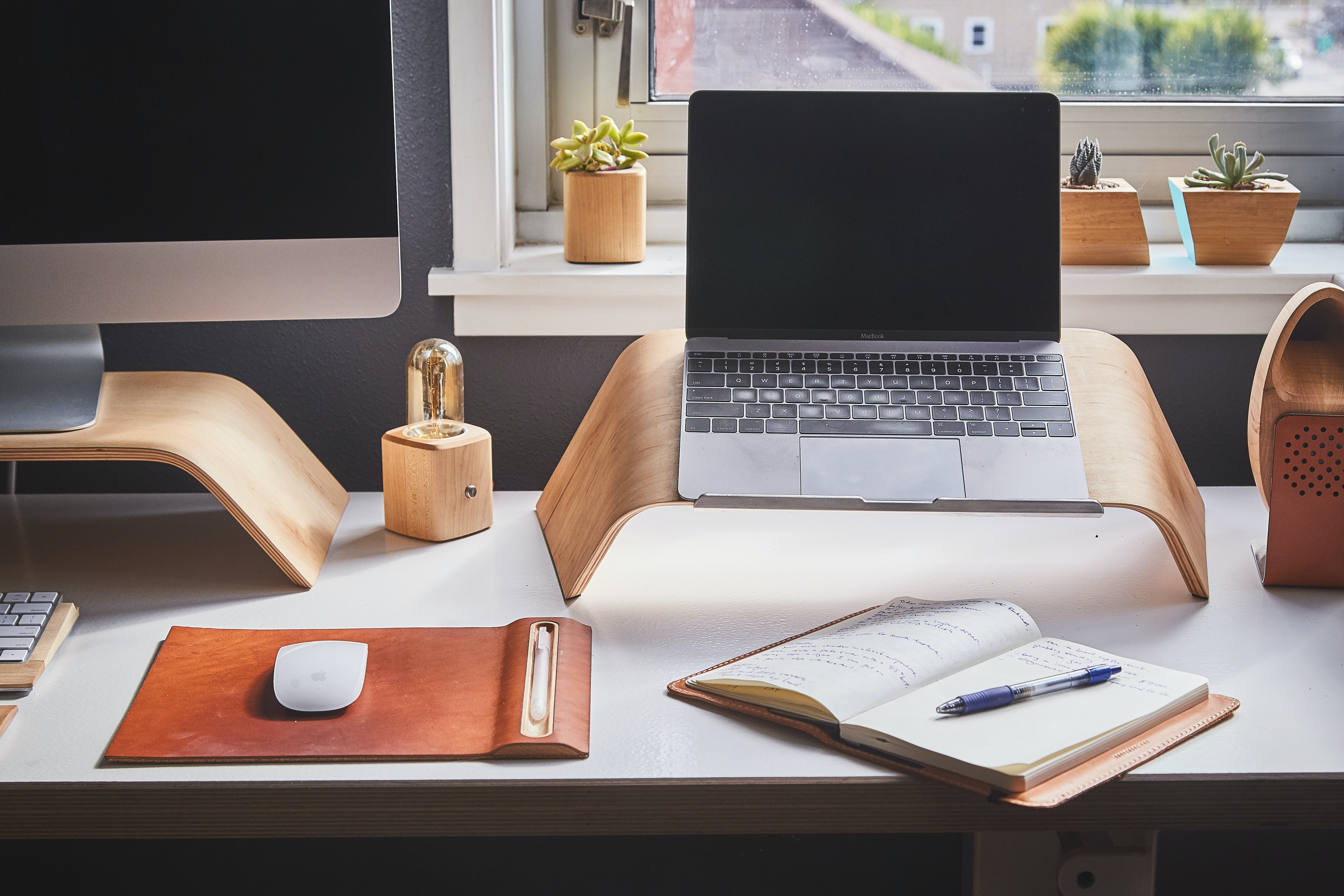 Every entrepreneur needs an inspiring workspace to spark creativity. Whether your home office will be used for a part-time side hustle or it's where you'll be spending the majority of your days, having a space that motivates you is essential. To help you create your perfect home-based office for both in-person and virtual client meetings, keep the following tips in mind
Pick the right location.

- This is the most import

ant piece of the puzzle when it comes to setting up your home office. A location with less foot traffic

is ideal

when it comes to most home-based small businesses. The

re's nothing more unprofessional than hosting meetings with clients — whether in-person or virtually — and all you can hear are barking dogs or children running around

Inspire yourself with color.

- Not only can a new paint job inspire creativity, but e

xperts agree that it can boost productivity as well. Choose your home office color based on the desired psychological

effects

you'd like it to have and what inspires y

ou most. Reds, yellows, and oranges are considered warm colors — and are best for creating a cozy and inviting space. Greens and blues provide a refreshing and lively feel, while shades like black and charcoal are more mysterious.
Give yourself a view.

- If possible, set your desk up by a window with natural lighting. If you have a view

you can take in while you work — or even just some greenery to look at outside — it can do wonders for boosting your mood. Have hard-to-reach windows that have attracted grime and dirt? Search "

window washing near me

" to find reliable pros to safely clean them. Shop around to find competitive quotes.

Alternatively, if your home office is in a windowless room,

consider hanging a big painting, artwork, or tapestry that inspires you to look at it daily to create a unique space.

Furnish your office with unique decor. -

If clients are stopping by your home office, it's crucial to create a welcoming environment for them. Find stylish home office accessories, such as custom pillows, lampshades, and antiques that would be the perfect addition to your new home office.

Accessorize for productivity. -

Once you've chosen your overall office theme and office furniture, then it's time to accessorize. Make sure you add desk accessories that will help you be

more productive

, such as a calendar, planner, pen and paper holder, or smartphone stand. It's crucial to be organized and fully prepared with everything you need for both in-person and virtual meetings.

Use technology that helps minimize contact. -

Understandably, many customers are being extra cautious when leaving the house. Whenever you can minimize in-person visits, you should do so. Explore contactless

payment methods

to up the customer experience. Get the right internet. - You'll naturally need an internet connection when you're working from home. Make sure this is fast enough for your needs. How much you'll use and need affects which one you should choose, but there are plenty of

satellite internet providers

you can choose. With these, you'll have a fast internet connection no matter where you are.

Inspire yourself. -

Lastly, being an entr

epreneur can be hard work. You may wish to add a vision board or a photo of your children to

remind yourself

why you started your home business in the first place.
Happy Decorating!
Did you find these tips helpful in designing your home-based office? One of the most important things to remember is to stay flexible with your setup and decor. If something isn't working for you, change it. For maximum productivity and to boost the value of your home, be sure to keep your space fresh, functional, and as inspiring as possible.
Emily Graham | [email protected]
Photo credits: Image via Pexels Ivan Samkov @ivnsmkv, Paulina