An Unexpected Portrait of a Paper Flower Artist
|
author/source:
Allegra Murray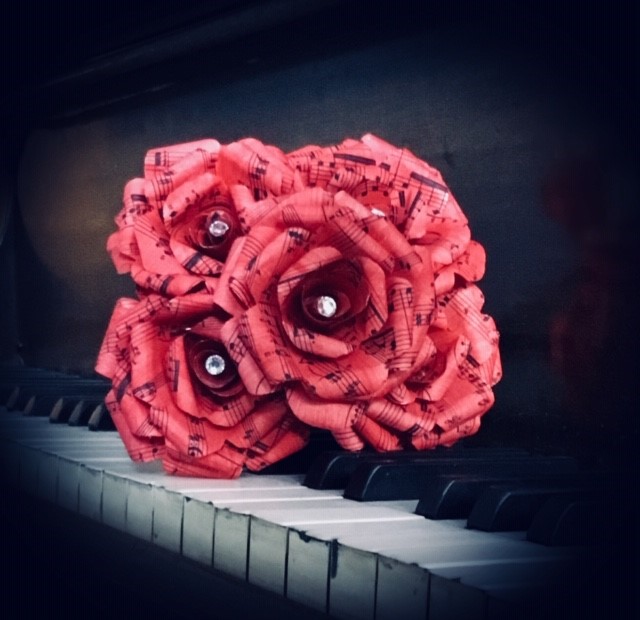 It's 11 o'clock at night and I am glued to a book … quite literally! How did I get myself into this sticky situation? Well, my journey as an artist has taken me down quite a unique path.
Growing up in Long Island, New York, I took years of dance lessons, drama classes, and sang whenever I could. Singing was my greatest passion and with dreams of growing up to become an opera singer, so I started taking private voice lessons when I was 12 years old. I auditioned for and was accepted to the Manhattan School of Music and received my Bachelor of Music in Classical Vocal Performance.
While completing college, I started the school's first student-run a capella choir. In the process, I discovered that I loved all the behind-the-scenes work needed to organize a performance. From fundraising and concert promotion to organizing auditions and budgeting. I inadvertently discovered that I loved the arts administration more than performing. In 2007, I moved to Massachusetts to pursue my Master's in Arts Administration from Boston University while simultaneously working full-time in fundraising for a world-renowned symphony orchestra.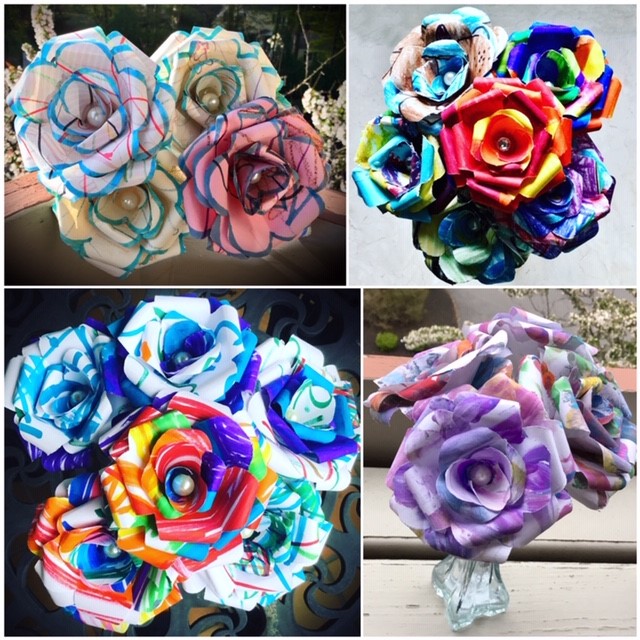 In 2015, I transitioned from the nonprofit-arts sector into the for-profit financial services industry, but my love of the arts was always consistent. To fulfill my passion to be involved with local culture, I volunteered with three local nonprofits in my community, but I never imagined that would be the catalyst to transform me into a visual artist and businesswoman.
As I helped my local library plan a Jane Austen tea party, I suggested that I could make centerpieces of flowers handcrafted from upcycled book pages. Although I had never created a flower before, I dove headfirst into creating and donating 36 roses for the event. Many people inquired about purchasing my flowers and, as a result, I opened the Petal Peddler's Shop to meet the demand shortly thereafter.
Since opening the shop in 2018, I have created over 800 flowers from all sorts of papers: book pages, sheet music, maps, menus, kit's artwork, crossword puzzles, train schedules, newspapers, and more. In selecting their unique arrangements, my clients are able to select from the papers in my inventory (many of which were donated by neighbors in my town looking for an alternative to recycling) or provide their own papers to be transformed into keepsake roses.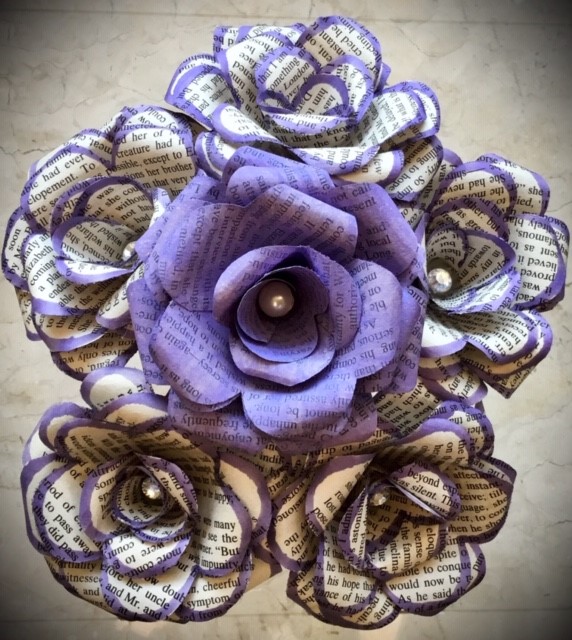 All of my flowers are created entirely by hand. I do not use paper cutting machines or punches, which ensures that each flower is one-of-a-kind. I am often asked about my "favorite project", but it's an impossible question for me to answer. Each one of the flowers is special in its own way, even if the petals are made from the same book. None of the flowers are ever alike, and I am always excited to see how each flower will look once the process is completed.
As long as there is paper in the world, I will continue to create new flowers to showcase the beauty of things that surround us every day. I love knowing that my artwork gives my clients a new way to appreciate their paper memories: from the finger paintings-created by their grandchild to a map from a favorite destination, or even the sheet music from a wedding song.
If you had asked me five years ago if I could envision my self-creating artwork from upcycled papers, I would likely have laughed at the question; and yet here I am patiently assembling roses for a bridal bouquet, and I couldn't be happier!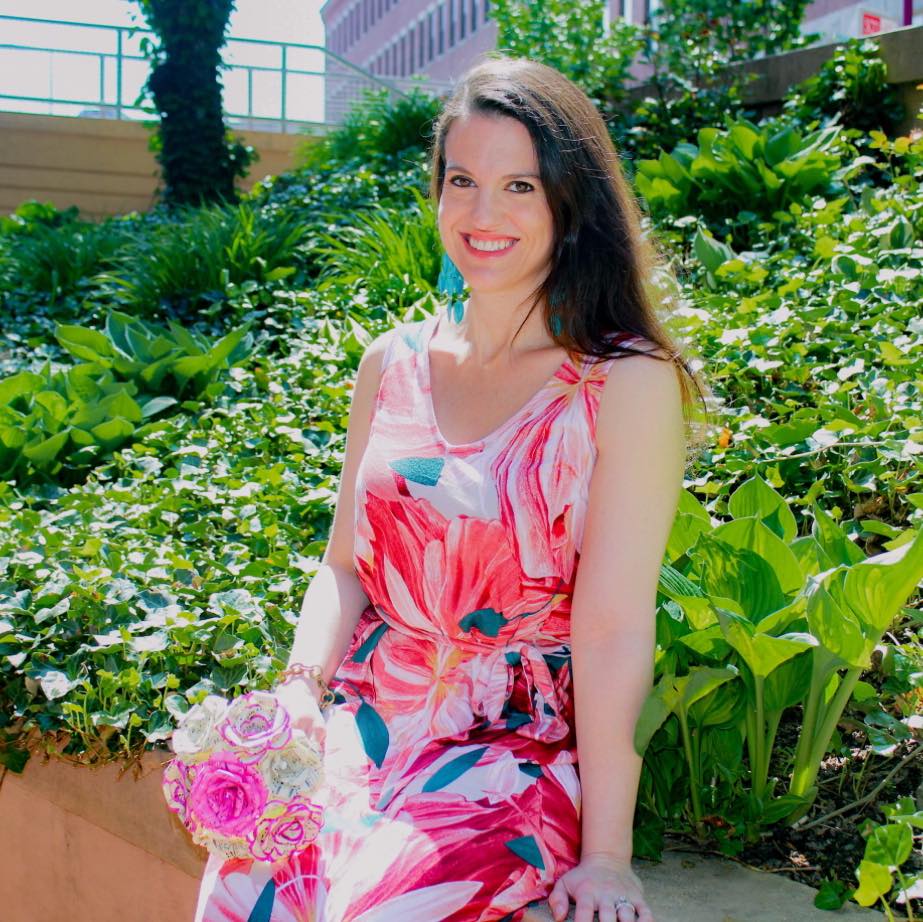 BIO:
Artist/Owner Allegra Murray loves reading, music, and traveling which translates to the paper used in her artwork.