September 2020 Book Suggestions
|
author/source:
Cathie Briggette & Lyvia Feraco
---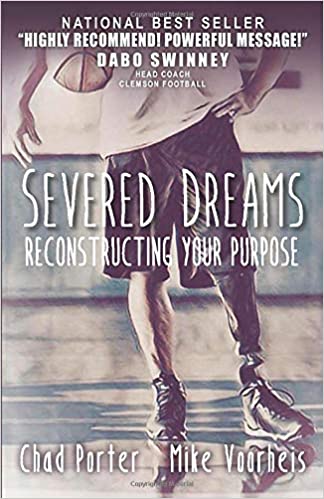 One of our writers (Kerri Glanville) brought this book to our attention. It is a true and inspiring story about a young athlete who endures a horrific tragedy and in his darkest moments of despair, he questions why God would let this happen. His dreams of being a professional had vanished in an instant.
Hope was lost. But his story was unfinished. This teenage boy found the strength and courage to fight against seemingly insurmountable odds. His story of perseverance and faith needed to be shared.
With a leap of faith, Chad Porter started a new life of inspiring hundreds of thousands all over the globe. For more than 20 years, he has helped others find the strength to persevere, the courage to realize their true potential, and the heart to love each other in spite of differences. Have you discovered your Why?
BIO: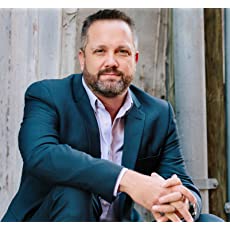 Inspirational and motivational, Chad Porter is one of the Nation's most highly sought after speakers and National Best Selling Author.
Corporate CEO's of the Fortune 500, small business owners across the country, athletes and coaches of professional and collegiate sports, and everyone who has had the opportunity to experience his work, all praise his powerful account of overcoming obstacles, perseverance and dealing with life's challenges to go on to create a better community, team building, leadership qualities, and embracing their impact. He was the lead motivational speaker on the former elite Zig Ziglar International Team. Over 25 years of experience and hundreds of thousands touched over that time. The Head Coach for the Buffalo Bills, Sean McDermott, is quoted saying, "Extremely motivating! Chad truly galvanized our team and is one of the best speakers we've ever had."

---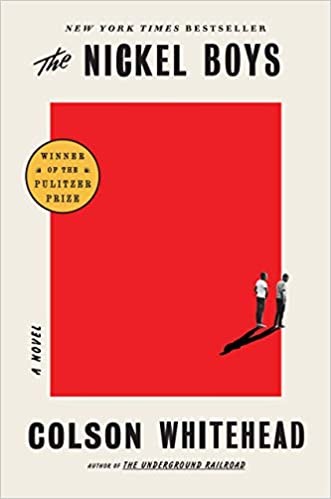 WINNER OF THE PULITZER PRIZE ONE OF THE BEST BOOKS OF THE YEAR
Time, Esquire, The Washington Post, The Guardian, Slate, NPR, Entertainment Weekly, Vox, Variety, Christian Science Monitor, The Minneapolis Star Tribune, The Dallas Morning News, Literary Hub, BuzzFeed, The New York Public Library, NEW YORK TIMES BESTSELLER, NATIONAL BOOK CRITICS CIRCLE AWARD FINALISTONE OF TIME MAGAZINE'S 10 BEST FICTION BOOKS OF THE DECADE, WINNER OF THE KIRKUS PRIZE, LONGLISTED FOR THE NATIONAL BOOK AWARD, LONGLISTED FOR THE ORWELL PRIZE FOR POLITICAL FICTION 2020
I (Cathie Briggette) read this book in August and The Underground Railroad a couple of months ago. Colson Whitehead is an amazing writer that brings the truth to history. In this bravura follow-up to the Pulitzer Prize and National Book Award-winning #1 New York Times bestseller The Underground Railroad, Colson Whitehead brilliantly dramatizes another strand of American history through the story of two boys sentenced to a hellish reform school in Jim Crow-era Florida.
When Elwood Curtis, a black boy growing up in 1960s Tallahassee, is unfairly sentenced to a juvenile reformatory called the Nickel Academy, he finds himself trapped in a grotesque chamber of horrors. Elwood's only salvation is his friendship with fellow "delinquent" Turner, which deepens despite Turner's conviction that Elwood is hopelessly naive, that the world is crooked, and that the only way to survive is to scheme and avoid trouble. As life at the Academy becomes ever more perilous, the tension between Elwood's ideals and Turner's skepticism leads to a decision whose repercussions will echo down the decades.
Based on the real story of a reform school that operated for 111 years and warped the lives of thousands of children, The Nickel Boys is a devastating, driven narrative that showcases a great American novelist writing at the height of his powers.
BIO:
Colson Whitehead

is the author of the novels Zone One; Sag Harbor; The Intuitionist, a finalist for the PEN/Hemingway award; John Henry Days, which won the Young Lions Fiction Award, the Anisfield-Wolf Book Award, and was a finalist for the Pulitzer Prize; and Apex Hides the Hurt, winner of the PEN Oakland Award. He has also written a book of essays about his home town, The Colossus of New York, and a non-fiction account of the 2011 World Series of Poker called The Noble Hustle. A recipient of a Whiting Writers' Award, a Guggenheim Fellowship, and a MacArthur Fellowship, he lives in New York City.
The #1 New York Times bestseller The Underground Railroad, is just out in paperback. It received the Pulitzer Prize, the National Book Award, the Carnegie Medal, the Heartland Prize, the Arthur C. Clarke Award, the Hurston-Wright Award, and was longlisted for the Booker Prize.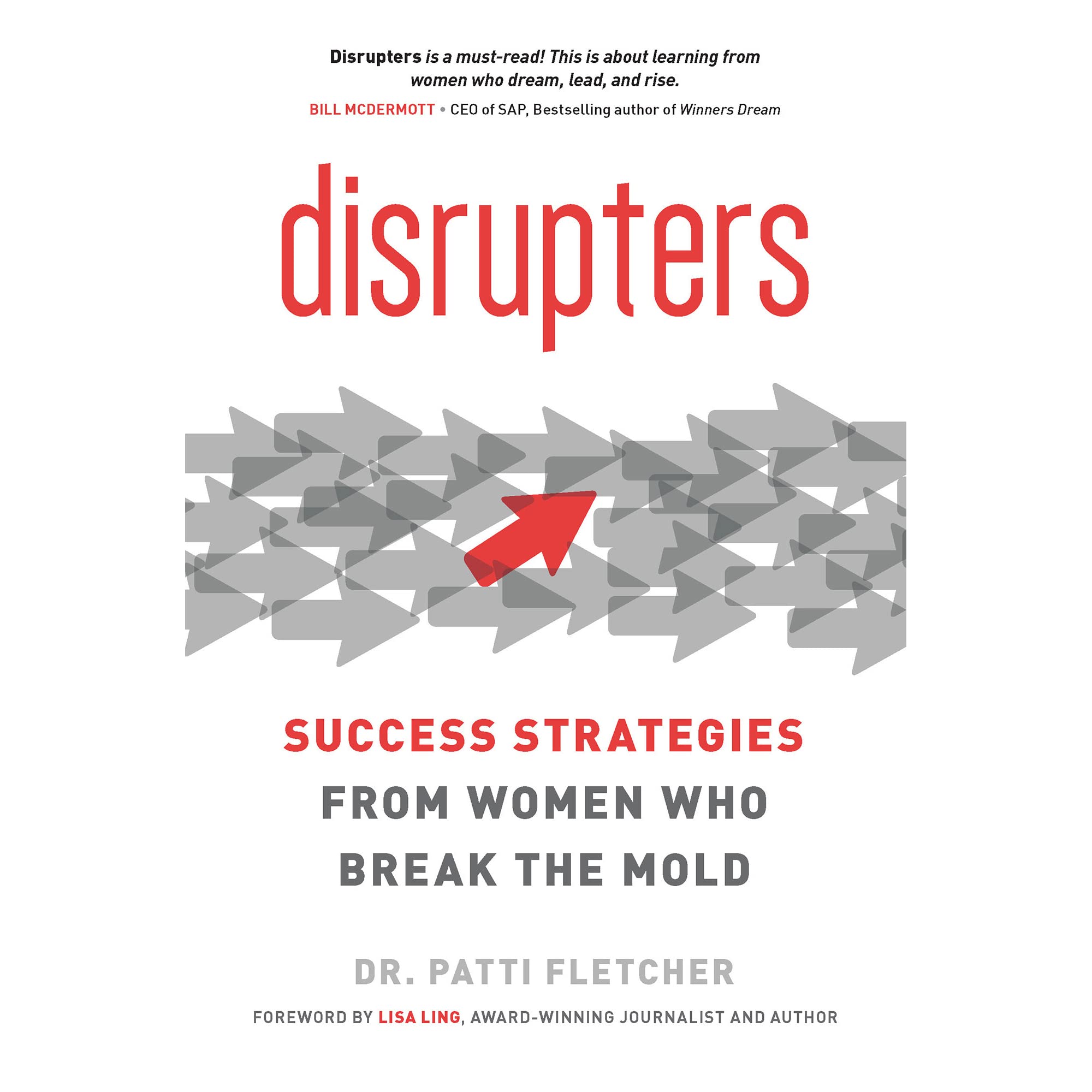 Lyvia and I had the honor of meeting Dr. Patti Fletcher, last year at the South Shore Conference for Women.
This book is not about what women should do, and it's not a preachy TEDTalk.
Disrupters shows what different women in business have done to reach success as they define it. From board members to CEOs to freelancers, the business world is stacked against women because they follow the unspoken rules of business culture made long before women entered the workforce.
Tech executive, board member, and angel investor Dr. Patti Fletcher recognizes those rules and then showcases the women who have found success by breaking them. With exciting insights and uplifting stories, Disrupters demystifies what it takes to go where so few have gone before by:
Exploring the mindsets that help or hinder success against all odds

Discovering the right time to begin the journey to a role that feels too big and too hard to obtain

Learning the habits, tactics, and relationships that separate those who succeed from those who do not

Building a personal board of directors that will catapult you to the professional boardroom

Revealing what it means to achieve your own version of success with case studies and interviews with women of diverse races, ages, backgrounds, and industries
BIO:
Dr. Patti Fletcher

is author of 'Disrupters: Success Strategies from Women Who Break the Mold,' gender equity advocate, and authority on how to create a culture of inclusion to drive real business results. Dr. Patti Fletcher is recognized as a futurist and:
* Gender equity advocate; authority on how to create a culture of inclusion to drive real business results
* Innovation through inclusion expert
* Writes, advises and speaks on topics related to driving progress through people
She writes for Entrepreneur, Inc., Huffington Post, The Guardian, and has contributed to and been featured in Time Magazine, Al-Jazeera, Forbes, Newsweek, Xconomy, The Muse and many more. Patti advises corporate executives and board members from lean start-ups to Fortune 100s, from small community organizations to large global non-profits.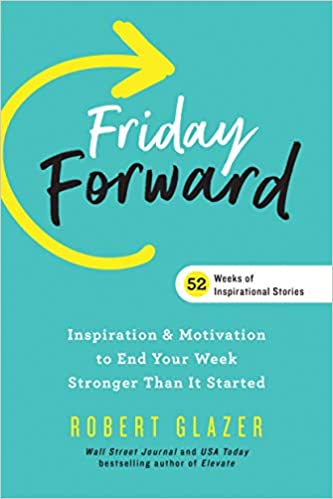 FROM USA TODAY AND WALL STREET JOURNAL BESTSELLING AUTHOR OF ELEVATE
Wake up. Get inspired. Change the world. Repeat.
Global business leader and national bestselling author, Robert Glazer, believes we all have a responsibility to each other: to give one another the inspiration and support we need to be our best. What started as a weekly note known as Friday Forward to his team of forty has turned into a global movement reaching over 200,000 leaders across sixty countries and continually forwarded to friends and family.
In FRIDAY FORWARD, Robert shares fifty-two of his favorite stories with real-life examples that will motivate you to grow and push you to be your best self. He encourages you to use this book as part of a positive and intentional Friday morning routine to get the weekend started on a forward-looking note that will carry you through the week. At once uplifting and deeply thought-provoking, these stories will challenge you to propel yourself outside your comfort zone to unlock your innate potential. By making small, intentional changes, you have the power to create lasting impact, not only in your own life but also to inspire those around you to do the same. Today is the perfect day to start.
BIO: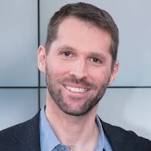 Robert Glazer built a $20 million global business recognized as a best place to work by Inc, Fortune, Forbes, Entrepreneur, the Boston Globe and Glassdoor. Robert was also selected as the #2 small-business CEO in America by Glassdoor. He is motivated to help other businesses and leaders achieve the same success. Robert is the bestselling author of Performance Partnerships and the author of Elevate, which will be released in October 2019. His efforts have served numerous bigname companies, including Airbnb, Adidas, Uber, eBay, and Target. Robert has also appeared on the Dr. Oz Show and is a columnist for Inc, Forbes, Entrepreneur, and LinkedIn.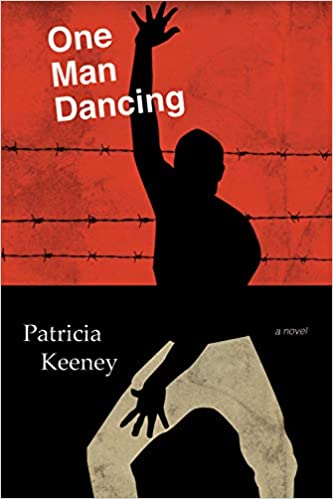 One Man Dancing is a harrowing tale of integrity and endurance. Based on the true story of a young actor growing into artistic maturity in Uganda during the murderous regime of dictator Idi Amin, the action moves in and out of Africa through bizarre encounters with mysterious CIA-like figures and the international world of theatre. Trying to maintain his personal sanity while remaining true to his art, Charles collides constantly with political violence and natural disaster. It is a capricious fate that bounces him from Uganda to Jamaica, from Scandinavia to Canada and back again through this novel of risk and freedom, of political mystery and ultimately through the unraveling of this myth about theatre and faith.
"One Man Dancing is a sympathetic account of Uganda's troubled post-colonial history and a paean to the heroic figures who struggled to resist the regime and retain their own dignity during tumultuous times while Idi Amin was descending more deeply into barbarism. At the level of history, it's a chilling story, but it's also a fascinating study of the role of art in addressing political realities. Patricia Keeney's account of this struggle is brimming with Eros and Thanatos—the violence, intrigue, passion, and deadly love-muddle—inevitable bi-products of living in this world."
—Gary Geddes, author of Drink the Bitter Root and The Resumption of Play
"This moving story of an African dancer whispers rage in every line. A handbook for future generations interested in African politics, it is also a story of love and the theatre company that inspired it as well as a story of home-grown African dictators and their armies. Though set in the Uganda of Idi Amin, this book is about butchers all across the continent who are unable to face Truth. It is a story of power walking out of a theatre in fury. As an artist who has personally experienced torture, as an African man, I can say that this Canadian woman, Patricia Keeney, has miraculously told only the Truth in this wonderful novel about art and artists."
—Debebe Eshetu, Former Artistic Director of the National Theatre of Ethiopia, Addis Ababa, and Founding President of the Union of African Performing Artists
"Africa's theatrical secrets are starting to get out and we are all the better for it. Uganda's myth-based Abafumi theatre company toured the world in the 1970s to international acclaim while Idi Amin tried to face them down at home. This clash is at the centre of Patricia Keeney's fine new novel based on the true story of one of the company's leading performers and his struggles to survive. Well worth-reading for those who know Africa and its theatre and especially good reading for those who are meeting it for the first time."
—Prof. Emmanuel S. Dandaura, President, Nigerian Centre, International Theatre Institute
BIO: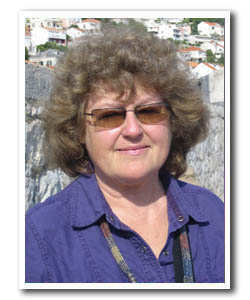 Patricia Keeney is a widely published Canadian poet, novelist and critic with translations of her work published in France, Mexico, China, Bulgaria, South Africa and India among others. She is the author of ten books of poetry, and a picaresque novel entitled, The Incredible Shrinking Wife (1996). In addition to her creative work, she is also a Professor of English and Creative Writing at York University in Toronto where she offers courses on Canadian Literature, Women in Literature and related subjects and conducts regular workshops in poetry and mixed genre writing. She makes her home in a 150-year-old log house an hour north of Toronto.
A considerable amount of the world's most influential inventors have been African-American, which is a fact that is often overlooked.
Throughout history, African-Americans inventors have played a pivotal role in creating revolutionary inventions that has impacted our lives in various ways. These pioneers have contributed to the fields of medicine, agriculture, science and technology, to name a few.
In the 1800's, many of these innovators were born into slavery and were not allowed to acquire a formal education, they were faced with countless obstacles and had to triumph over many adverse conditions. Nevertheless, these inventors have made significant contributions to the World.
African-American men and women have left their mark in both American and World History. Many of their innovative creations would not exist today if it wasn't for their brilliant minds and creative ideas.
The incredible inventors mentioned in this book have collectively created over 500 inventions. They represent some of the amazing men and women who have impacted our lives through their intelligence and ingenuity.
BIO: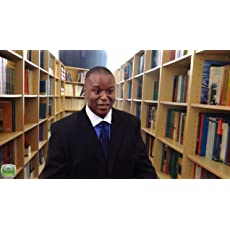 Michael A. Carson is a husband and father. He was born and raised in Queens, New York. He has a Bachelors Degree in Psychology from Virginia State University. He now resides with his family in Atlanta, Georgia working as a Government Analyst. Along with his first publication: "African-American Inventions That Changed The World," Michael continues to educate the next generation about the many significant contributions African-Americans have made in our society and throughout the world. Michael and his wife Shenika co-founded Double Infinity Publishing. Their goal is to publish high quality literature that represents historical facts as well as provide a voice and platform for educating readers.
Source: Amazon, Goodreads.