Preemie to Premed ~ Lena Papadakis' Story
|
author/source:
Lena Papadakis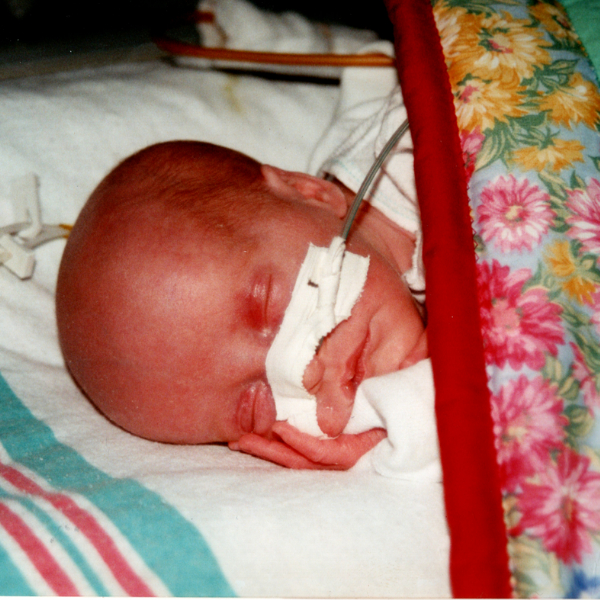 My story begins with not one heartbeat, but three; three babies, three heartbeats, and an unexpected, emergent arrival. Born premature at 32 weeks, my triplet sisters and I were admitted to the neonatal intensive care unit (NICU) at Massachusetts General Hospital for Children. Bearing the hallmarks of prematurity, we settled into our incubators to rest, heal, and gain some much-needed weight before heading home. And while my sisters would soon be discharged, I seemed determined to keep the doctors on their toes. What began with a single suture line would soon set the stage for a lifetime of medical treatment, a story of medicine's pitfalls and miracles etched into my skin.
Now a pre-medical student and Maternal-Fetal Medicine intern at Brigham and Women's, I've spent the past year analyzing medical records of babies like myself—incredibly tiny, barely breathing, and yet unbelievably resilient human beings whose only fault is that they showed up too soon. I remember the sinking feeling I would get from the files of 24 weekers, knowing their chance of making it through the next few days would be slim, knowing all too well that I was lucky in ways that many babies aren't.
But still, some of them made it. Some of them ended up healthy and thrived as young children. But then there were others, the babies who survived but would spend the rest of their lives as a patient, tethered to an illness. This would become their "new normal" just as it had become mine.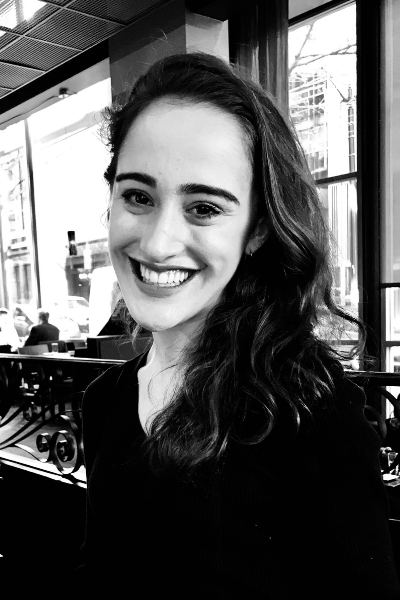 In fact, the first time I felt embarrassed for being sick was in second grade. A simple stomach bug turned into a violent case of pneumonia that would shut down a part of I-95, land me in the PICU, and made me wonder if that saying "watching your life flash before your eyes" was what they meant when I watched my oxygen saturation drop rapidly on the vitals monitor while we waited for a helicopter.
And yet, that wasn't the embarrassing part. No, the one thing that embarrassed me was another child commenting, days later, on my nasal canula. She said it made me "look funny". With my cheeks burning red and eyes full of tears, I ran back to my room, where I spent the rest of the day with my "IV Baby". "IV Baby" was a doll, who, like me, had scars and an IV attached to her arm. It was a gift from the Child Life department, a tool they used to show me how to take care of my jigsaw body. I loved that doll.
Recently, I've thought a lot about "IV Baby" dolls and the pediatric patients who, like me, are facing a lifetime of chronic illness. Many of these children continue to be hospitalized during a deadly pandemic, a confusing and isolating experience, full of newfound rules and restrictions. Unable to sit back and watch pediatric programs grapple with these challenges, I vowed to help hospitals remain a safe and comfortable space for their youngest patients, founding my own charity, Preemie to Pre-Med (PTP), to support pediatric child life and wellness programs. Child life departments inspired me to pursue my dream; now, I hope that PTP can do the same for pediatric patients.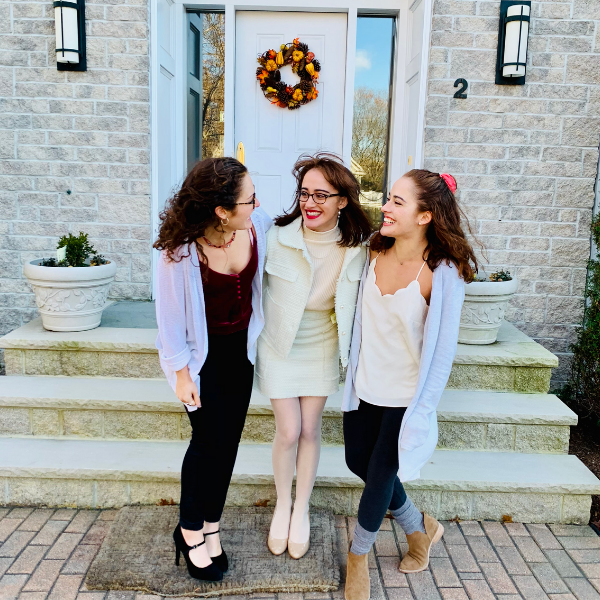 My aspirations of becoming a physician would not have been possible without the Child Life department at MGHfC. Today, I'm ensuring their vital role can continue despite the ongoing COVID-19 pandemic. Too often under-funded, Child Life departments across the nation are struggling to adapt to rapidly changing medical environments. These struggles are especially prominent in children's hospitals that reside within a larger, general hospital, such as MGHfC because the financial and logistical restrictions are compounded. To ensure pediatric patients continue to find solace in "IV Baby" dolls, fun events, and a top-notch playroom, please join me in raising funds for the John Hancock Child Life and Wellness program at MassGeneral Hospital for Children. I promise you, that money will be worth it.
To Donate, please visit https://www.preemietopremed.org/our-goal. On this page, you will find the opportunity to provide a donation through a GoFundMe Charity. Additionally, we have launched a special campaign to support the MGHfC PICU, aptly termed "I PIC(K)U", that will run through Valentine's Day. Our hope is that we can send a "Valentine" in the form of an early donation to support child life programming for critically ill pediatric patients at MGHfC. More information on this campaign can be found on our social media accounts, linked below.