A Personal Health Story
|
author/source:
Wendy Juergens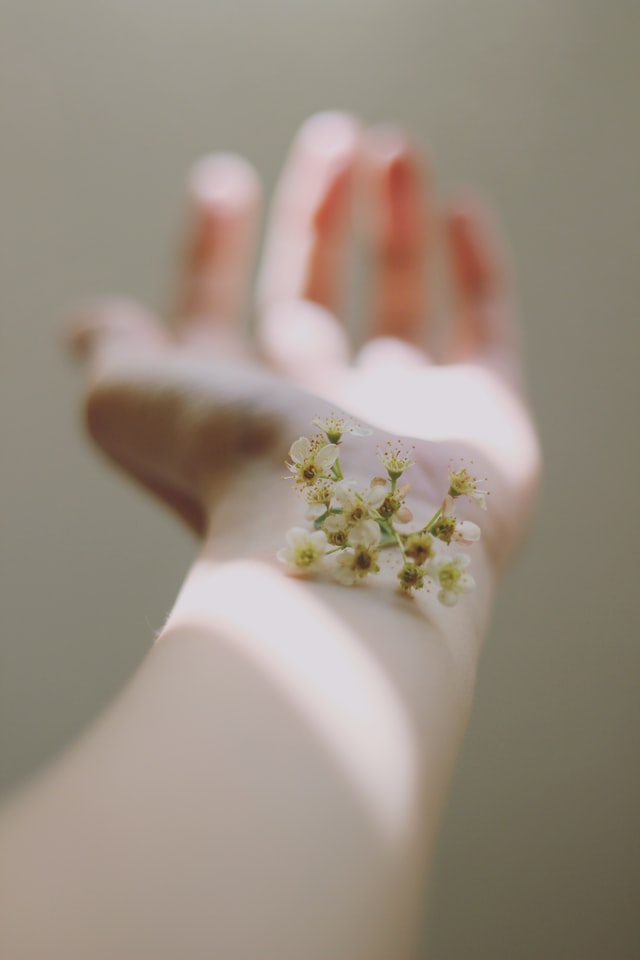 This past month was a little scary for me. All of a sudden, my arms broke out in a pretty, pink rash. It resembled a rash you might get from being overheated. I happened to have a mammogram appointment on June 15th. I asked the nurse at the nurses' station if she had seen anyone with such a rash recently. She called over another nurse who stepped back when she first saw my arms and then came closer to get a better look. "Have you been exposed to poison ivy?" No, and it doesn't itch. The rash got worse and worse over the next week, and then I started feeling ill. Just a general feeling of illness. Nothing specific except for occasional chills. At that point, my arms felt swollen! Tight. Hot to the touch and very, very itchy. They developed a dandruff-type scaling.
I was busy coordinating a well-deserved surprise birthday party for my husband Buddy. He turned 66 on July 6th. On his 60th birthday, we had to put down our Mastiff Ruthie. A huge loss for us. The next year we planned to go on a cruise to celebrate his sixty-first birthday and our twenty-fifth anniversary. We had to postpone and eventually cancel our trip due to illness. I had suffered four strokes in seven days in late May of that year. I realize this is a lengthy explanation as to why Buddy's birthdays have been uneventful. I did not want to let this year's birthday flop. The party was a huge success.
While we were enjoying the party, Buddy surprised me by calling a doctor to get an appointment for me that afternoon. The doctor gave me a steroidal cream, which calmed down the itch. Here's where it gets interesting. I contacted my sponsor in Reliv. She is a retired pharmacist; she believed it was a case of psoriasis, which meant my immune system was being challenged. I've never dealt with anything like this before. She asked me if I was taking Arthaffect, which is Reliv's supplement for joint health. I was not, but I was going to start! I added two scoops of Arthaffect to my shake that afternoon. Now - I have been an independent distributor with Reliv 20 years this August. I have helped hundreds of people with their health but did not think of how I could help myself.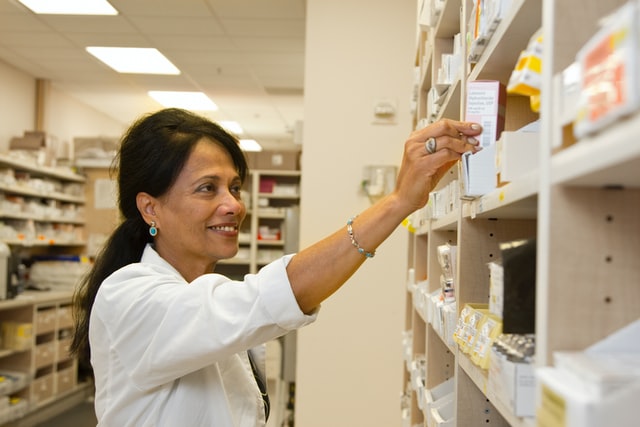 About 20 minutes after taking my shake, the itchiness was subsiding. Two hours later it was completely gone. Arthaffect not only supports joint health, it acts as an anti-inflammatory. I also increased a couple of other products and within 24 hours felt much better.
Once again, Reliv has impressed me and has provided me with additional knowledge so I may help others with their health. Thank you, Reliv.
What is YOUR health quest?
Here are a couple of stories I heard this past week. If you know anyone who needs help in these areas, I would love to chat with them.
Afib: A gentleman started taking LunarichX for his arthritis. Six months later, his heart rate was DOWN.
A lovely woman - a stroke victim in Missouri - shared her experiences. She had a stroke 28 years ago and started taking Reliv products 14 years ago. One result she had and was very excited about was an improvement in her speech. She stated that Reliv's 24K helped her to be able to talk much more clearly.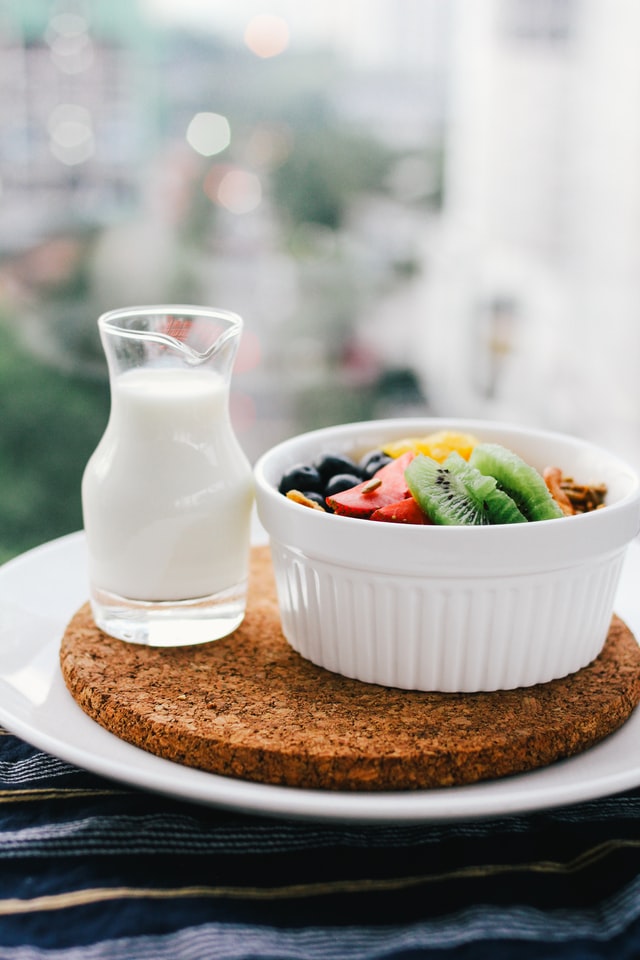 RECIPE:
Kiwi and Coconut Parfait:
Want to kickstart your day with a healthy summer breakfast? Try updating your classical morning oats with this energizing breakfast with its refreshing layers of creamy coconut yogurt, tangy kiwi, and zesty lime. Fragrant mint and juicy pomegranate seeds add a final touch. And it is just as tasty for dessert too!
Eastern View: Coconut has the following qualities ... sweet, cooling, and heavy and it balances Vata and Pitta. Coconut has a sweet post-digestive effect that balances Vata and Pitta. A natural stress-buster - coconut will help ground any anxiety.
When we add pomegranate seeds, we add natural medicinal value because when this fruit is eaten, it helps to keep indigestion, bloating, acidity, flatulence and constipation at bay. Especially useful as a treatment for irritable bowel syndrome (IBS), it helps to reduce the frequency of bowel movement in diarrhea and IBS. Pomegranate seeds help in clearing cholesterol. Recent studies have shown that the antioxidants present in this fruit lowers blood cholesterol, clear blockages of arteries, and reduce blood pressure. These little seeds can also prevent strokes and heart attacks.
The lime, kiwi and mint all have a cooling effect which will minimize any heat you are feeling as we hit the dog days of summer!
Western View: Coconut is a gluten-free, alkaline food high in saturated fat and fiber. It also contains protein and some important minerals – calcium, iron, potassium, and magnesium. Due to its high-fat content, it is low GI and will decrease the overall GI of any meal when added.
Obesity is currently one of the biggest health problems in the world. While some people think obesity is only a matter of calories, others (myself included) believe that the sources of those calories are important too. The American Journal of Clinical Nutrition states that the medium-chain triglycerides (MCTs) in coconut oil can increase how many calories you burn compared to the same amount of other fats. The health benefits of pomegranates are innumerable and what makes them special is that pomegranate seeds have anti-oxidant, anti-viral, and anti-tumor properties and are said to be a good source of vitamins. This amazing fruit consists of three times as many antioxidants as both wine or green tea.
Ingredients:
- 3 cups (450g) coconut yogurt
- 5 kiwis, peeled and diced
- 1/2 lime, zested
- 3 mint sprigs, leaves picked and chopped
- 2 tablespoons (20g) pomegranate seeds
- 1 tablespoon (14g) raw honey (optional)
Directions:
Line a sieve or colander with 2 sheets of kitchen paper or a square of muslin, place over a small bowl and pour in the yogurt. Put in the fridge for 4 hours for the excess moisture to drain off.
In a blender, purée half the diced kiwi, then fold through the yogurt (discarding the liquid from the bowl) with the lime zest. Layer the yogurt and remaining kiwis in small glasses sprinkling a little mint on top of each kiwi layer. Finish with the pomegranate seeds and a drizzle of honey, if using, then serve immediately.
Until next time...
BIO: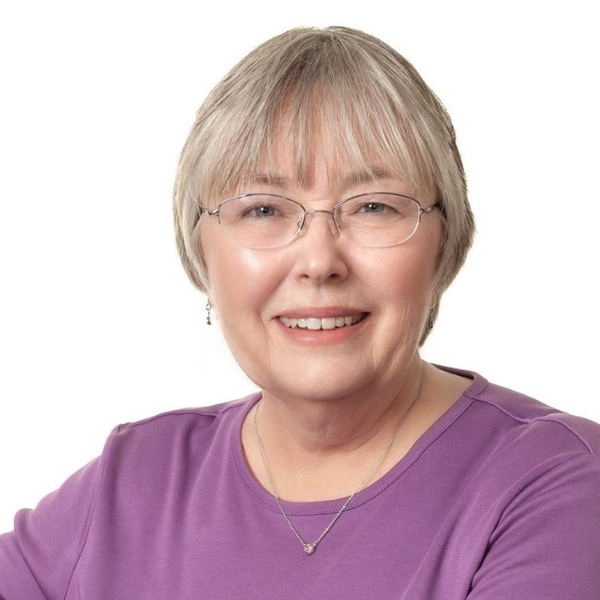 Wendy lives in Norton, MA, is married, has two children (one living and one deceased), and two grandchildren. She is very proud of her two sons, who both joined the military out of high school and during their enlistment became non-commissioned officers. In May of 2012, Wendy lost her youngest son to suicide. She has many personal challenges in her life, but suicide has been the most extraordinary.
For over 18 years, Wendy has worked with a nutritional supplement company that uses the direct sales business model. Also 18 years ago, she and her husband founded a more traditional company - a septic pumping company that they called Pump Grump. The company's tagline was "you'll be happy with the grump." She believes they reached excellence in branding with that name.
Wendy's specialties include sales, networking, training, team building, speaking, writing, and editing. Upholding the importance of integrity and using humor are her two mainstays.
You can connect with Wendy through her
Blog: https://www.wendyjuergens.com/
LinkedIn: www.linkedin.com/in/wendyjuergens
Facebook: www.facebook.com/wendy.juergens
Business: https://wendyandbuddy.biz