A Mother's Story of Prenatal Surgery
|
author/source:
Iesha Barros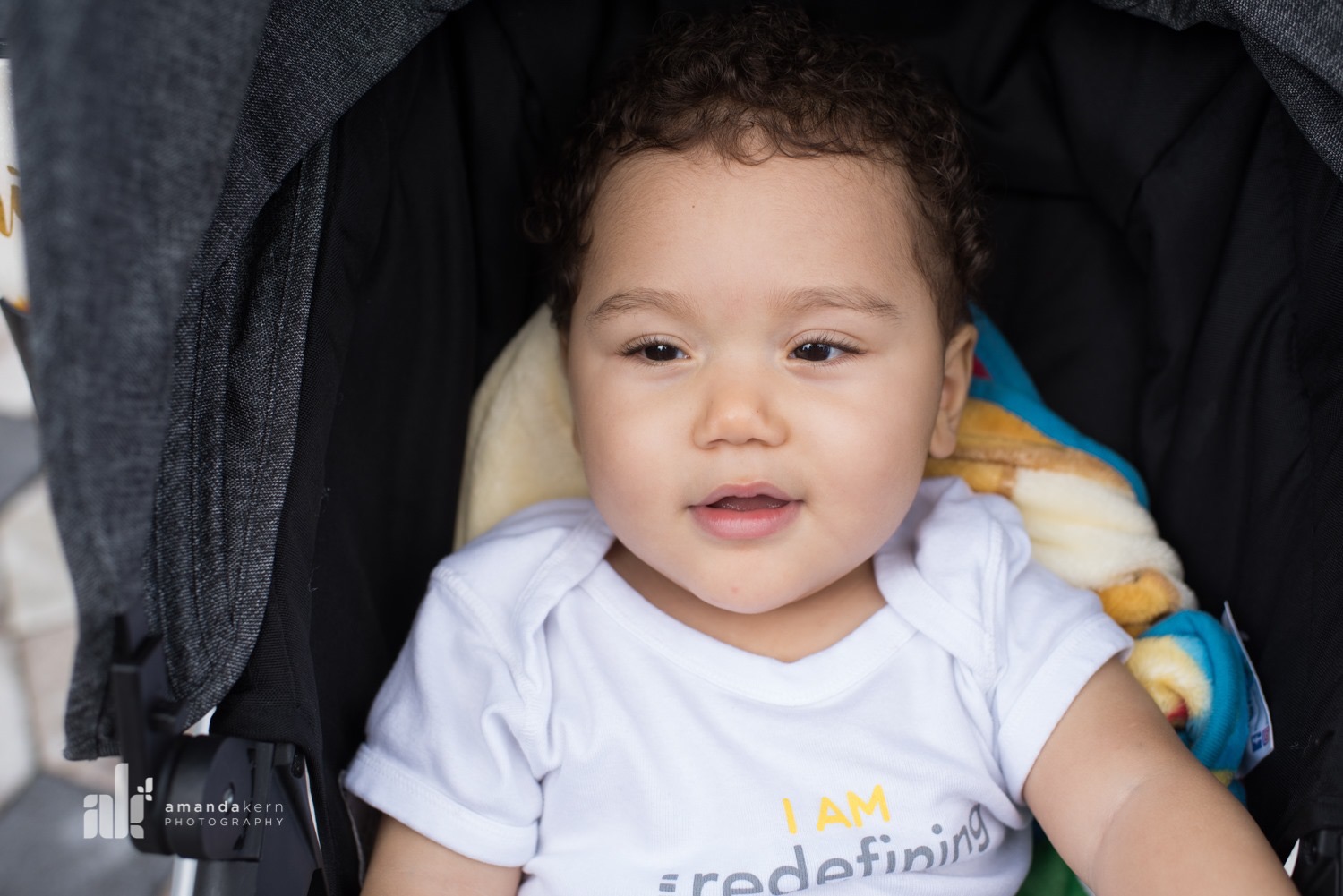 When I got pregnant with my son Lukiaya I was in fear and in shock because I didn't think I could get pregnant, I panicked for the first three months just out of fear of maybe losing him. As a woman, the one thing we are made to do was the one thing that was the hardest thing for me to do. Once I made it into my Second trimester, I felt like it was smooth sailing at that point, I felt like I could ease my mind. I just wanted to enjoy my pregnancy, enjoy my belly growing, feeling my son move and things like that. But one ultrasound definitely changed our future... At 18 weeks, my placenta was to low so I needed to get an ultrasound done to see if it moved in the correct position. While they were checking they found out that his spine looked a little questionable, they told me they thought his spine was pulling on his brain.
I FELT SO HELPLESS AND JUST KEPT ASKING GOD, WHY ME?!!
At that moment I just thought what did I do wrong or can I fix this? My doctor recommended that I go see a specialist. They brought me in the exam room then they had my beautiful son on the screen, the specialist became quite and kept moving the ultrasound transducer all over my belly. His silence just made me feel so much uncertainty. The doctor put a 3D image of Lukiaya's back and said, "This is where his defect is on his spine." At that moment what hurt the most was him calling my son's back a defect, even though that is the proper term but as a mom, you don't want anyone talking about your child like that. So, the ultrasound confirmed that my son had Spina Bifida.
Spina Bifida is a congenital defect of the spine in which part of the spinal cord and its meninges are exposed through a gap in the backbone. It often causes paralysis of the lower limbs, and sometimes a mental handicap.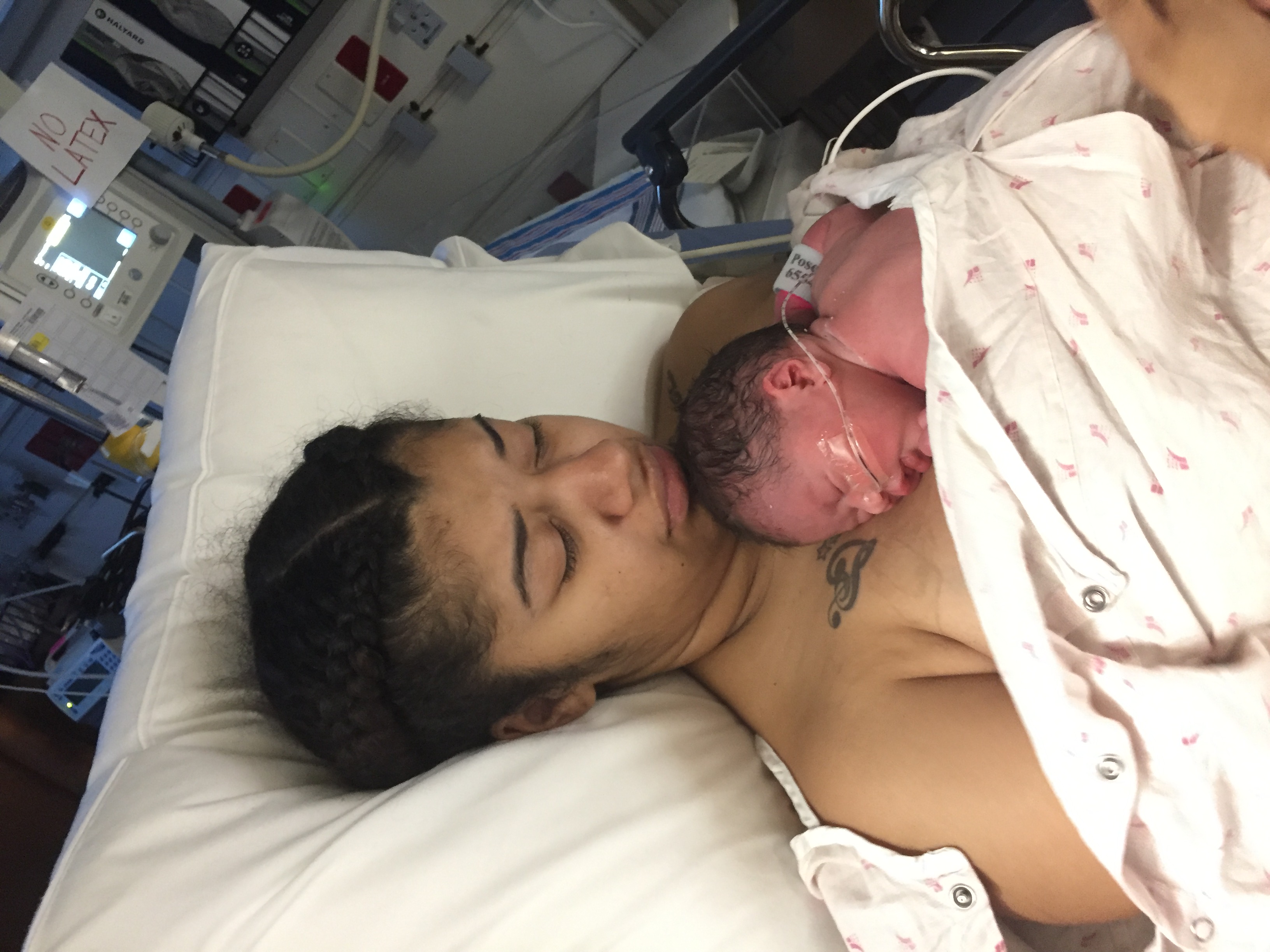 The specialist said there is an in-utero surgery and if I was interested. Of course, I said Yes!! Then we scheduled an appointment within the next few days to meet with the doctors who would perform the surgery. Just sitting at home waiting for the biggest appointment of my life I was a mess, I couldn't stop crying but I told myself that this is the only time I could cry about this because Lukiaya can feel my emotions and despite his diagnosis, he was still a miracle baby kicking in my belly. I meet with Dr. Elbabaa and Dr. Greves they were very welcoming. Dr. Elbabaa explained more in-depth about what Spina Bifida was and what comes with the condition. "Poor ability to walk, problems with bladder or bowel control, hydrocephalus, tethered spinal cord, and latex allergy. " Dr. Elbabaa also said that having Fetal Surgery does not cure Spina Bifida. Hearing all of this was very overwhelming then we spoke about my options. So I agreed to do the Fetal Surgery, Lukiaya and I had to pass a full physical, MRI and amniocentesis to make sure Lukiaya only had Spina Bifida. We passed the physical than just like that we got our surgery day for August 1, 2018, which is one of Lukiaya's Birthday. We all say that because Dr. Elbabaa calls these beautiful babies twice-born.
Fetal Surgery is a surgical procedure where fetal surgeons open the uterus and close the opening in the baby's back while they are still in the womb. Fetal spina bifida surgery is shown to offer significantly better results than traditional repair after birth. Because spinal cord damage is progressive during gestation, prenatal repair of myelomeningocele may prevent further damage.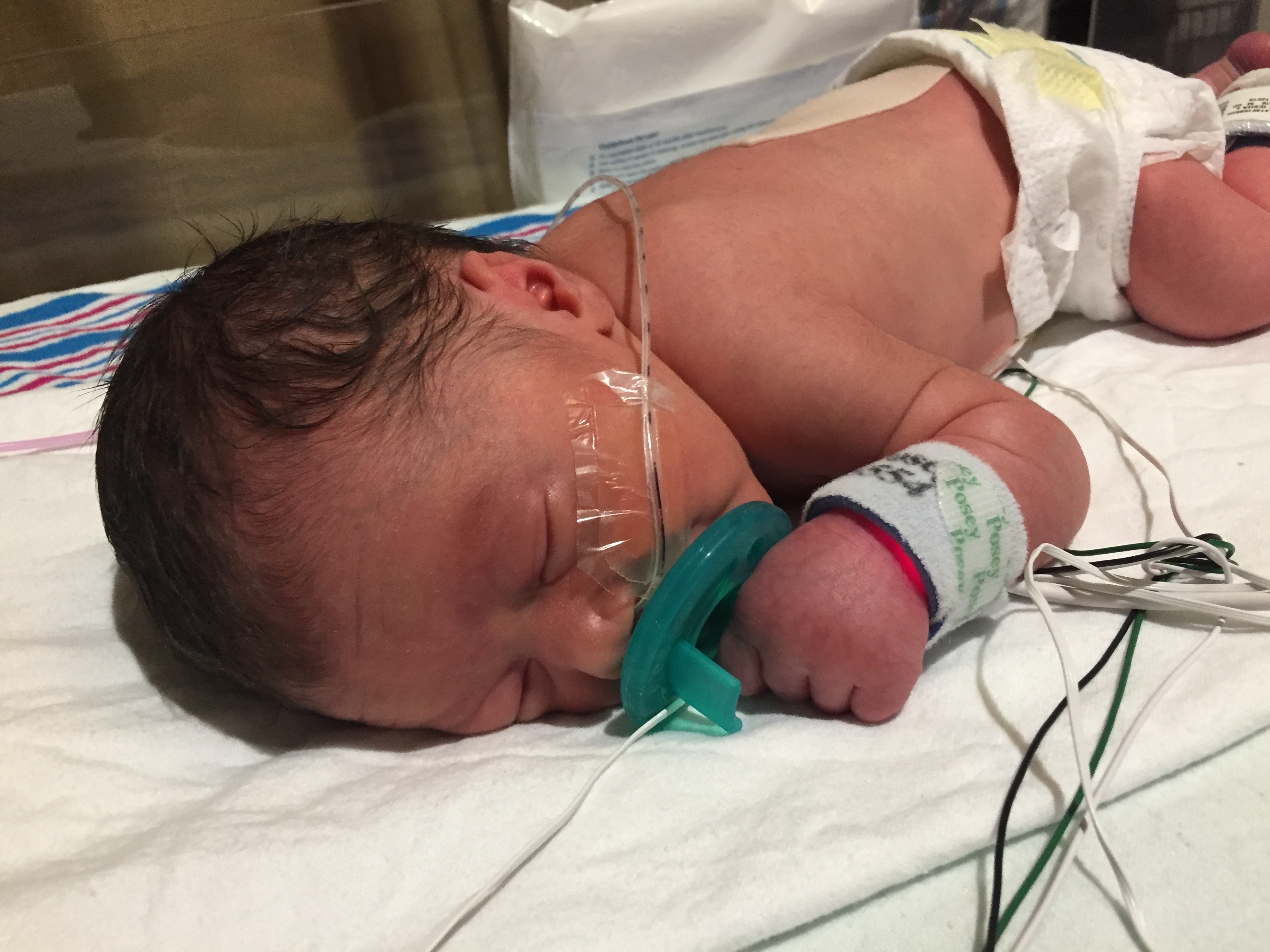 The morning of the surgery I woke up at 2 am to get ready to drive to Winnie Palmer Hospital where Lukiaya had his surgery done. That morning I felt overwhelmed with so many emotions and worries. I just prayed and I let my faith take over the rest. The surgery took up to four hours thank goodness we had no complications the only thing I didn't like when I woke up the nurse said: "mom don't panic you may not feel the baby move for a few days." As a mom how do you honestly feel okay with that but Lukiaya knew at that moment I needed to feel him move so I could know that he was OKAY, a few seconds later he gave me a little kick the same day. So we stayed in the I.C.U. for about 3 to 4 days. I had to be able to use the bathroom, get up and move around before I was able to move into a regular room but of course, I am very persistent. I get it from my mom [lol] on day two I was ready to get up and make a lap around the nurses' desk. Once we got moved to a regular room I ended up staying almost two months in the hospital, I felt like I was going a little bit crazy at that point. I could only get up to use the bathroom and that was really it. My support system was there every step of the way whether I needed a cheeseburger or something other than hospital food, someone to talk to or make me laugh to forget about what was going on. I am extremely grateful for the support system that I had going through this.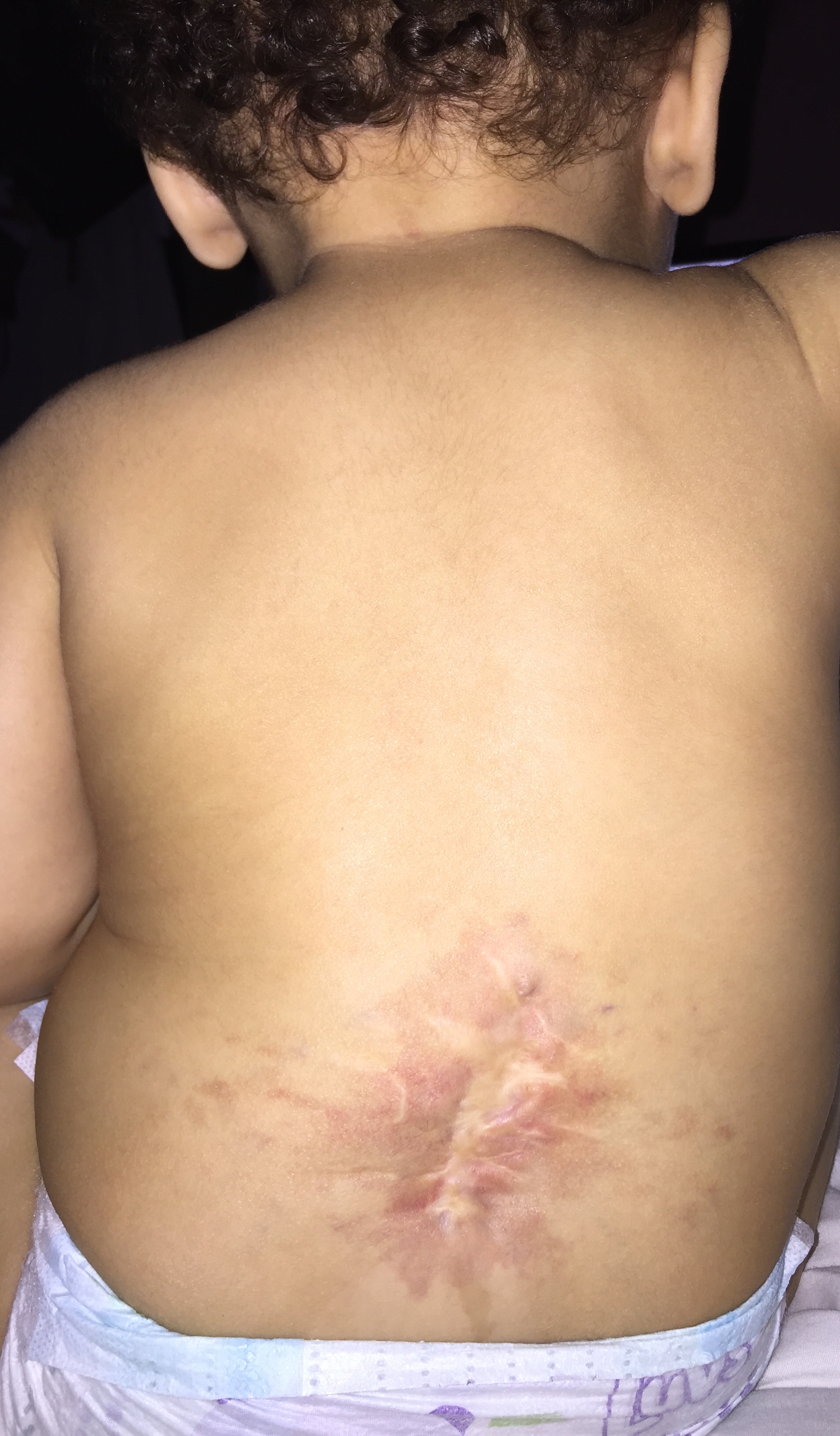 So I got the green light to go home! The doctors felt comfortable with me going home on strict bed rest. I was happy to be in my own bed but that didn't last too long. On the second day home at 34 weeks and five days I didn't feel right I was in a lot of pain and throwing up so at 10:30 pm on October 10, 2018, my parents put me in the car and said you need to get checked. Everyone thought I was in labor but I didn't I just felt like this was just another hiccup so I told everybody to stay home. Once we got to the hospital they checked me and did an ultrasound. They were surprised to see that my placenta was detaching. They called my doctor and the NICU to let them know I need an emergency C-section. Lukiaya blessed this earth at 4:15 AM on October 11, 2018, at 5lbs 8oz 19inches he only had to stay in the NICU for a week and a half. He is a fighter and I see it every day when we go to physical therapy two times, a week occupational therapy and also eating therapy. I just hope when he gets older he knows how much I sacrificed for him to have the best life possible and I would do it a million times again.
Lukiaya is the first boy in the State Of Florida to have this procedure done. Lukiaya is 1 year old now! My son surprises everyone every day with the new things that he is capable of doing, they told us he may not be able to do certain things because of the limited mobility skills but his future is limitless. I want to share he's story to motivate people who get diagnosed with an illness that you are more than your diagnosis. Your future is bright and you have no limits to what you can achieve. His story is just beginning!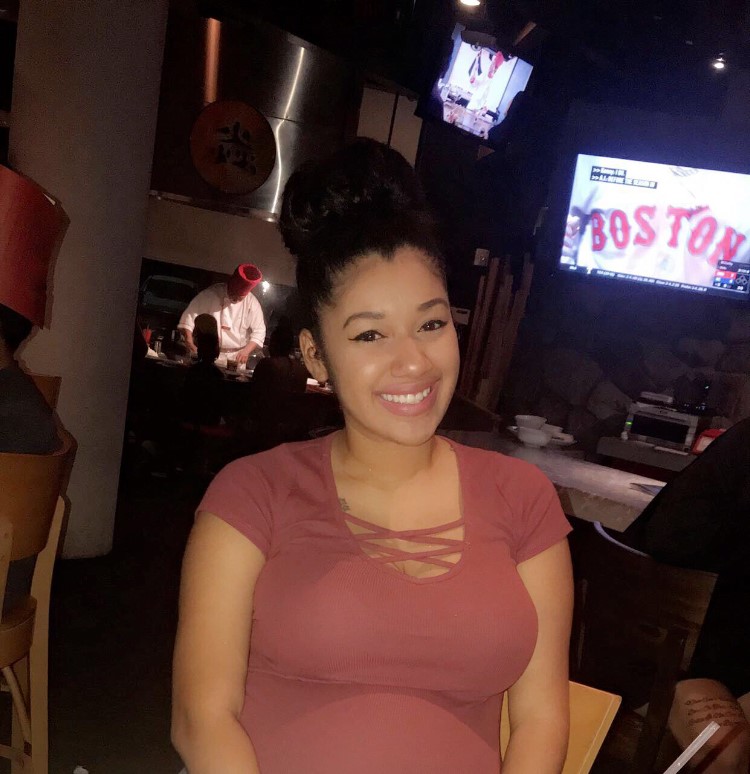 Bio Iesha Barros:
Hi, my name is Iesha Barros, I'm originally from New Bedford Massachusetts but currently, I am raising my son in Orlando, Florida. I am Cape Verdean and Portuguese. My biggest accomplishment is my son! I am a full-time mom and caregiver to my handsome son Lukiaya. If you would like to continue following his journey you can follow me on my social media pages.
Facebook:https://www.facebook.com/iesha.barros
Instagram: @eshb_xo
Email: [email protected]