Herself360 Member Sponsored Events For January 2022
|
author/source:
Membership
---
Friends Around the Campfire
How Our Friendships Change Us
Wednesday January 19, 2022, 7:00pm-8:00pm ET
Your friends change you. You change your friends. One of the wonderful parts of our most treasured relationships is how we change and grow over their lifespan.

Join us to continue our conversation from the January 7 episode (#23) of the Friendshipable podcast. We'd love you to listen to it, but it isn't necessary to join us.
Manifesting Your Desires in 2022!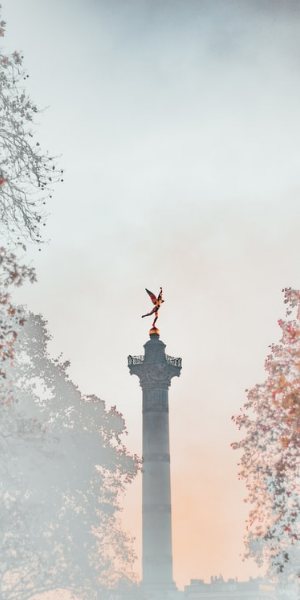 Friday, January 21, 2022 from 5:30p.m. - 7p.m.
710 Main Street Yarmouth Port
This fun workshop hosted by SBaba Skincare is designed to help you kick off your new year with inspiration and motivation. Join us as Kristine Callahan, CPC of Cape Cod Healing Transformations shares valuable methods to manifest your desires. All participants will receive a full presentation packet and one entry in the door prize drawing for a complimentary Reiki session.
Kristine is a Life Coach, Reiki Master Practitioner and Intuitive Medium right here in Yarmouth Port. She passionately empowers her clients to fulfill their dreams.
Registration is required, the workshop fee is $50 click here to purchase tickets.
Facebook link for the newsletter and event link.
Sheryl's FB page https://www.facebook.com/Imtheestheticianyouvebeenlookingfor
My FB page https://www.facebook.com/ReikiCapeCod
---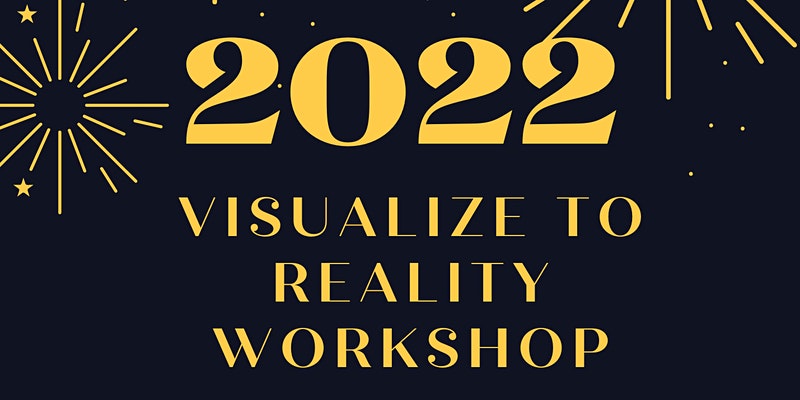 Sunday, January 23, 2022
12:00 PM - 3:00 PM
Location
Adria Restaurant & Banquet Facility
436 Oak Street
East Bridgewater, MA 02333
READY TO TURN YOUR VISION INTO REALITY? IN THIS WORKSHOP YOU WILL LEARN HOW TO BRING YOUR LIFE
TO THE NEXT LEVEL AND CREATE YOUR DREAM LIFE.
About this Event
This is an interactive Mastermind with like-minded people that are looking to take their life to the next level.
2022 is a fresh start and I am dedicated to helping people create the life they were meant to live.
We will tap into your strengths and values and use these to create a vision and road map to bring this vision to life.
Maybe it's with your body, your career, your relationship, or buying a vacation home.
Whatever it is, you will leave this workshop with clear action steps on how to make things happen.
What's included
* Lunch
* Complimentary Glass of Champagne ( Yes, we are Toasting YOU! )
* Life Design Workbook
* Gratitude Journal
*Giveaways from local Business Women
---

---
Who We Are ~ Our team is comprised of women within our surrounding communities who want to build their business connections while simultaneously evolving on a personal level. We are all about supporting ourselves, our businesses, and our futures. Our simple yet powerful team meeting style helps us support each other during our personal and professional journeys.
Monthly on every 1st Wednesday!

January 5th @ 1:30-3:00p

Virtual

Plymouth /Cape Cod

Register Here

Monthly on every 2nd Thursday!

January 13th @ 9:00a-10:30a

South Shore Team

Currently held In-Person at the:

Panera Bread

@ Braintree 5 Corners

400 Franklin Street, Braintree

Guests Register Here

Monthly on every 2nd Tuesday!

January 11th @ 10:00a-11:30a

New! Cambridge

Currently held In-Person at the:

Keller Williams Office

186 Alewife Brook Parkway,

Cambridge, MA - Suite 214

Guests Register Here

Monthly on every 3rd Wednesday!

January 19th 9:00-10:30a

New! Rhode Island

Currently held In-Person at the:

Panera Bread

4000 Chapel View Blvd. Cranston, RI

Guests Register Here

Monthly on every 3rd Thursday!

January 20th 9:00-10:30a

South Coast Team

Currently held In-Person at the:

Pateakos & Poulin, P.C.

324 Union Street, New Bedford, MA

Guests Register Here

Monthly on every 4th Tuesday!

January 25th 9:00-10:30a

New! 495 Area

Currently held In-Person at:

Panera Bread

600 Union Street, Westborough, MA

Guests Register Here
---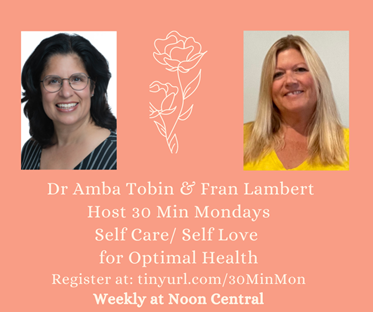 ---
Weekly Monday SELF CARE/ SELF LOVE for OPTIMAL HEALTH
with Health Coach Fran Lambert and Dr. Amba Tobin
30-minute talk about Hydration for our 30 Min Monday series at 10 am PST, 11 am MNT, Noon CNT, and 1 pm EST
---