A Magical Portrait Experience For The Modern Goddess
|
author/source:
Sarah Hinchey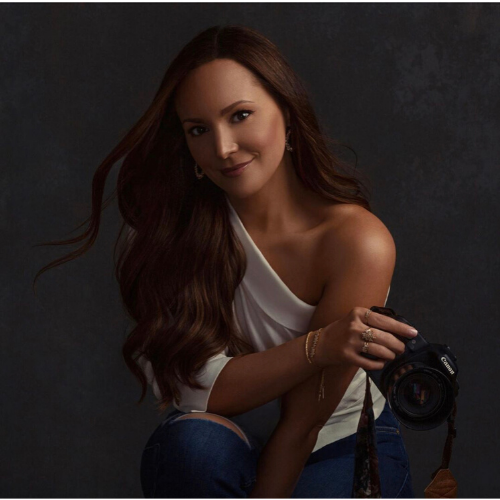 I am a Vanity Fairy style portrait photographer, and I am obsessed with BEAUTY - inside and out. I study it, live it, breathe it, and it is my life's passion to help people see it within themselves.
I've been photographing people for the last decade, and we all do the same thing. We step in front of the camera and begin to apologize for our physical insecurities. "I'm sorry, I need to lose ten pounds," "I'm sorry, my skin looks awful," "I'm sorry, I hate my smile." The list goes on and on. I've heard it all, and I've felt it all about myself too. Standing before a camera, one of the most vulnerable places we can feel, brings it all rushing to the surface.
We are so hard on ourselves, particularly when it comes to the way we look. Insecurity can be crippling, but truly, our appearance is the very least interesting thing about us.
We are so much more than a number on a scale, more than our age, more than any perceived flaw we feel we may have. At the end of the day, we all want the same thing - to feel seen and loved. 
The magic of portraiture is that I have the power to give that feeling to the people who step in front of my lens. I know that I can show every person I photograph a portrait of themselves that they will absolutely fall in love with. They will see the beauty that everyone else in their life sees reflected back at them. They will feel seen, and they will feel love for themselves. It is a transformative experience, and a powerful way to encourage self-confidence. And, the world needs more confident women!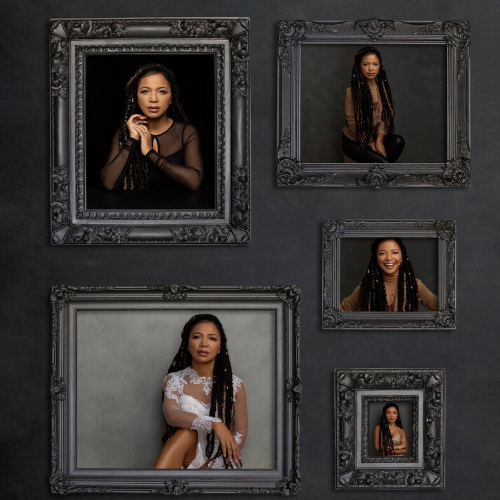 My sessions are completely customized to you and your personal style. We consult in advance to discuss your dream gallery, and coordinate on styling, location, lighting, posing and wardrobe to make sure your vision becomes a reality.
Whether you're red lipstick bold, classic to the core, or a bohemian romantic at heart, your session is tailored to be an authentic reflection of you – capturing your unique personal style and celebrating your individual beauty.
Your photoshoot begins with professional hair styling and makeup application so you can sit back, relax, and enjoy the magical "model for the day" experience. You can share this special session with your loved ones – children, spouse, Mom, sister, best friend – or use it as an opportunity to enjoy time for yourself.
At the end of your photo shoot, you'll have an elegant gallery of portraits celebrating you, and reminding you that you are BEAUTIFUL and perfect exactly the way you are right now.
Sarah Hinchey's mission is to build self-love and self-value in every single person who walks into my studio.
Website I Instagram I Facebook