Lovern Gordon - So Much Gratefulness
|
author/source:
Lovern Gordon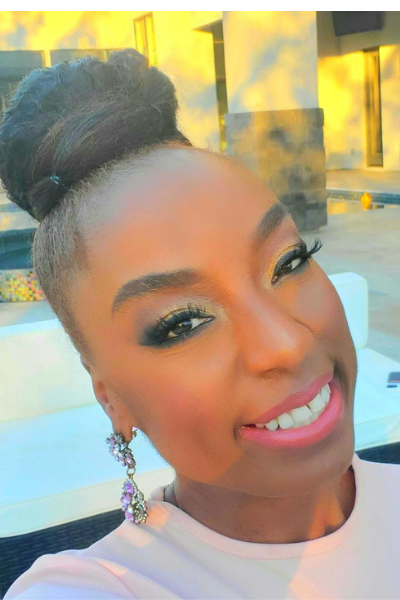 Lyvia and I met Lovern at a fundraiser back in 2019. And we were so excited for her to share her story with our readers back then.
Lovern is the author of "The Legacy He Left Me" launching in June. A domestic violence awareness memoir that we are sure will continue to help people everywhere gain an insight about being a child witness to abuse, an adult survivor journey and thriving after it all.
Lovern is a Certified Domestic Violence Advocate and is the Founder and President of Love Life Now Foundation, Inc. (LLN), which promotes year-round awareness around abuse via its initiatives and helps to bridge the gap between domestic violence shelters and the communities they serve.
Lovern was just featured as part of Instagram for Business – Women's History Month Entrepreneurial togetHER Series and recently recognized by the Boston Celtics as one of their "Heroes Among Us" recipients for her work around domestic violence during the COVID-19 pandemic. We are honored again to share her story on the creation of her book.
About the Book:
ACEs: Adverse Childhood Experiences
This is a clinical term, brought to life for Lovern as she grew up on the island of Trinidad in the 1980s. Her mother, affectionately dubbed Mummy, suffered mental and physical abuse at the hands of her emotionally detached father, Lloydie.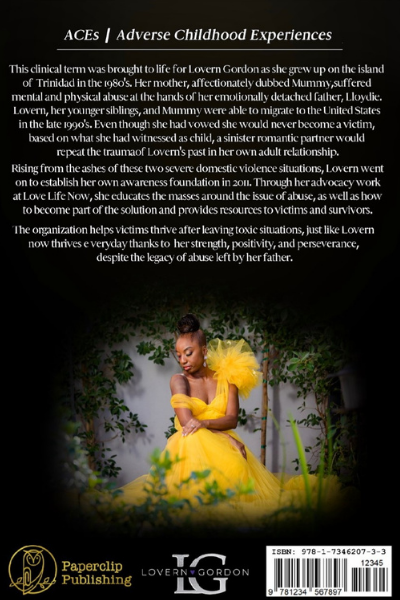 In 1990 Lovern, her Mummy, and younger siblings migrated to the United States. Even though she had vowed she would never become a victim based on what she had witnessed as a child, a sinister romantic partner repeated the trauma of Lovern's past in her own adult relationship.
In 2011, rising from the ashes of two severe domestic violence situations, Lovern established her own awareness foundation, "Love Life Now. This foundation educates the masses around the issue of abuse, as well as how to become part of the solution, and provides resources to victims and survivors. The Organization helps victims thrive after leaving toxic situations, just like Lovern who now thrives every day, thanks to her strength, positivity, and perseverance, despite the legacy of abuse left by her father.
Book Cover Concept
"As I got ready for the photo-session for the Book back in January, I must confess that I was left at a loss for words and cried once I saw my face in the mirror for the first time after the team was done with it and I needed time to regroup before we moved on that day. The concept here was to show where I had been, versus where I am now (and have been for some time), but in looking at the image in the mirror that morning, I could not help but see my mother (then and now), as well as the other beautiful survivor faces I have met along the way. The truth is that a lot of us wear a mask (during or post abuse), that says we are doing great to cover up the emotional scars that lie beneath...a cross we never asked to bear, and I needed to show that here." said Lovern.
Lovern is thankful for the team, assembled by Paperclip Publishing...for being gentle with her that day.
Makeup Artist
Alvin Moyer
Special Effects Artist
January Queen
Photographer
Dana Gibbons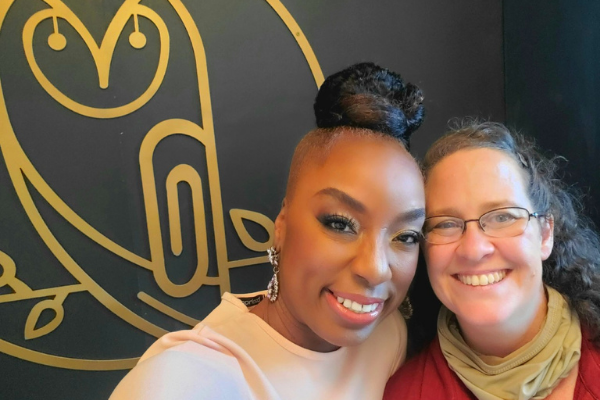 The official launch date for Lovern's Domestic Violence Memoir book,
The Legacy He Left Me, is targeted for June 1st, but you can now PRE-ORDER IT HERE!
Follow Lovern, Love Life Now, and The Legacy He Left Me via inks below: