Imagination vs. Reality Part 2
|
author/source:
Rita N Wolfson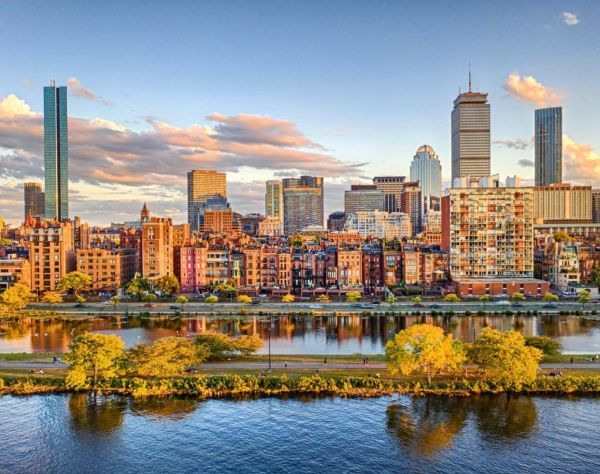 Although Paula's story, Imagination vs. Reality, was well received by her readers, it was obvious to her that there was more to the story that needed to be explored and told. Paula felt that she left both her characters in midair and needed to bring them to their full potential. She talked with her editor and they both agreed that a sequel to the story should be written. She went back to her computer ready and anxious to delve into the lives of her characters, Drew and Gina. Although much time had elapsed, neither Drew nor Gina could have known if their lives would ever cross paths again. Only Paula, with her vivid imagination and her extraordinary writing ability, could for see a future for Drew and Gina.
Gina's present state of mind was very unsettling. Her husband Ted, who was many years her senior, had been previously married and had grown children. Before their nuptials he told Gina that he didn't want to start another family, it would just be the two of them. She agreed, not realizing that his business required him to travel frequently. He would be away for many weeks at a time, and they were together less and less.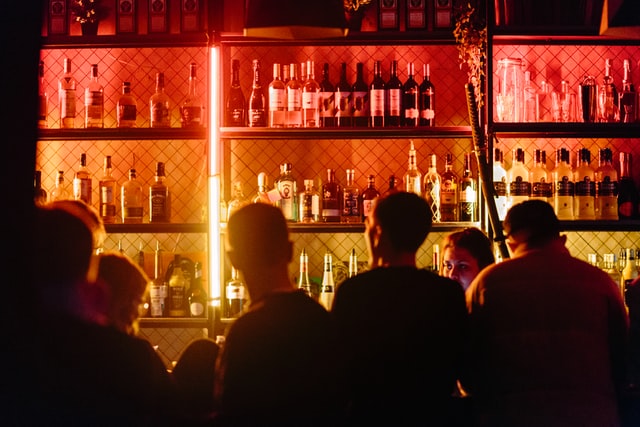 Gina became unhappy and lonely. She started filling her loneliness by associating with men that she met at a bar close to her apartment. It was at that bar that she saw Drew, clad in a designer's running outfit, fully engrossed in watching the Red Sox/Yankee game. She was immediately attracted to him. She sat down beside him, and during their conversation, they exchanged their business cards. After the game was over, she invited him back to her apartment to see her view of the Charles River that she had described in full detail. He consented to go but ultimately never experienced the view because of an unexpected interruption.
Drew had just removed his sneakers and was getting comfortable at Gina's request when suddenly they both heard a rattling of keys in the front door. Gina thought her husband had arrived home earlier than expected, and quickly opened the back door and physically assisted Drew out. She also threw his sneakers out after him. Drew, looking disheveled, barefoot, and holding his sneakers in his hand ran for the elevator. As soon as he was outside the building he started to put his sneakers back on when Gina texted him.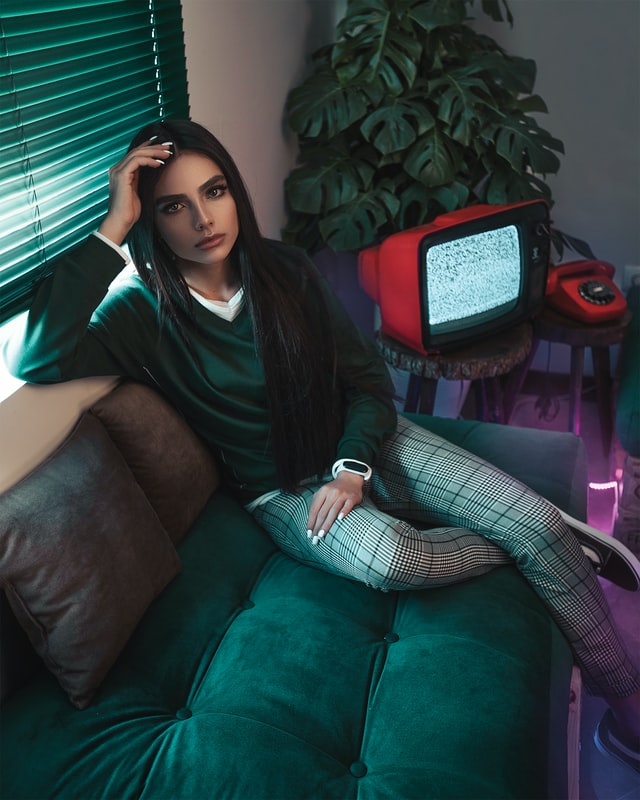 She explained that it was only her cleaning person and she would be through in an hour and invited him back to view the river. Drew thanked her for the second invitation but as long as he had his sneakers back on, he would go for another run.
Gina thought his going for another run really meant he wanted to run away from the type of woman she had become. Sad and dejected from Drew's refusal, she took stock of her situation and realized that it was time for her to end her destructive lifestyle. When her husband Ted returned home later that night, they discussed their marital situation, and both knew that their marriage was over. Mutually they agreed on a divorce.
To Gina, her divorce was one more failure in her life that she felt responsible for. She sought professional help to start the long process of changing her life. It entailed many tears along the way, but with help, time, and her determination, she would become a happier and well-adjusted person.
She moved from her apartment into a new one that was closer to her work at the television studio in Boston. She had been a producer for a morning news show for a few years and unexpectedly was offered a position as the host of a new show called Heroes in the Community. She was absolutely overwhelmed but without any hesitation, accepted the job, knowing that this would be another positive step toward her emotional well-being and her career.
Drew has been a trial lawyer since he first started practicing law at one of Boston's prestigious law firms. His track record of success in his court cases has been very impressive within the legal community.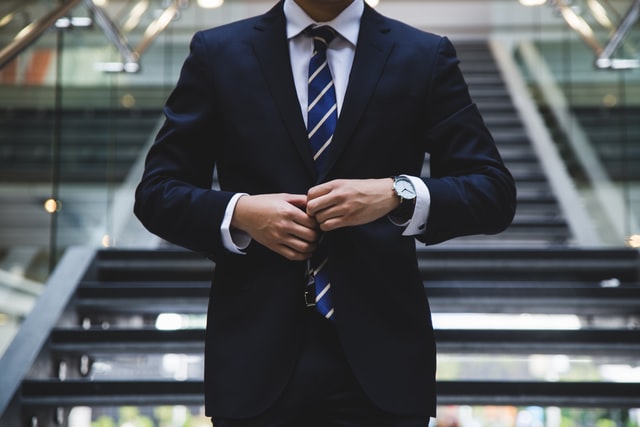 Even with his busy schedule, he was determined to keep up with his running every day. He planned to seriously train to run in the Boston Marathon. Single, handsome, and very physically fit from running, Drew had been recently selected as one of Boston's most eligible bachelors. As for his single status, he believed that would change when he found the right person, the woman who will "make my heart dance."
Drew was at a happy and contented place in his life. All was going well and even more so when he received a call from the Governor nominating him for a judgeship. Thrilled and honored for this opportunity, he also knew this would be a long and tedious process by the Governor's council. They were the ones, that if they found Drew qualified to become a judge, would approve his nomination. After checking every aspect of Drew's personal and professional life, the council voted unanimously to approve his nomination. Followed by a formal ceremony with the Governor, he officially became Judge Drew Williams.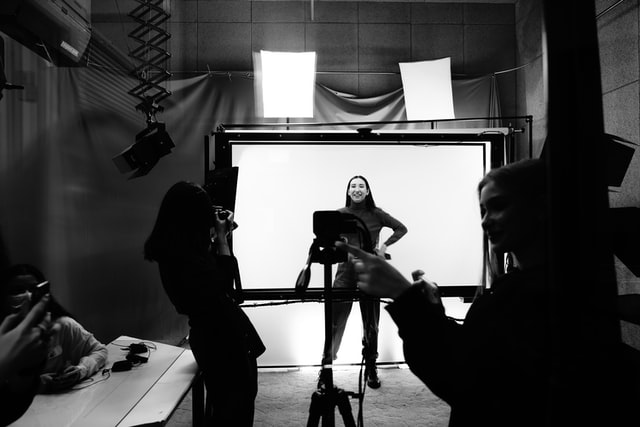 Gina's new show was a tremendous challenge for her. As a former producer on a morning news show, she knew her way around a television studio, but never had any experience as an interviewer or hosting a show. However, the station's executives felt she was a quick learner, most attractive on camera, possessed a very pleasing personality, they believed she could become the newest star at the station.
She worked day and night with her producer and director until she was finally ready to host her very own show, Heroes of the Community. Her guest list consisted of people from all walks of life, and even the occasional animal guest. Much to Gina's surprise, she saw Judge Drew William's name scheduled to be a future guest. In her mind he had been her hero these many years, but why was he considered a hero in the community?
After researching his background she learned that he has been working with the Juvenile Court for many years. He has been mentoring teenagers, first offenders, encouraging them to remain in school and further their education. He helped these young students with their college applications and scholarship forms. Many of his teenagers graduated college and went on to fine professions. He continues to have a constant flow of young students with the hope they too will follow in the same footsteps. For Gina, this was an opportunity for her not only to interview him but to be able to see him once again in a completely different setting.
The day finally arrived for Gina to interview Drew. They met briefly before her show aired. Drew knew he had never met Gina but there was a familiarity about her that he couldn't place. Gina inwardly was thrilled to see him again. It was a live fifteen-minute show and they both performed extremely well together. After it was over, they shook hands and Gina promised to send him a tape of the show in a few days.
When he received the tape and played it, he was very pleased with the results. He thought Gina was a very attractive woman that he would like to see again. He called her at the TV station, thanked her for the tape, and invited her to meet him for lunch the next day. She graciously accepted. After the lunch date, he invited her to dinner a few nights later and by Sunday they were having brunch together.
They were more than smitten with each other. Drew's heart danced every time he was with Gina and he knew she would be the one that could change his single status. She felt the exact same way about Drew and knew that their romance was definitely moving in a serious direction, but before anything could happen, Drew had to know about her past.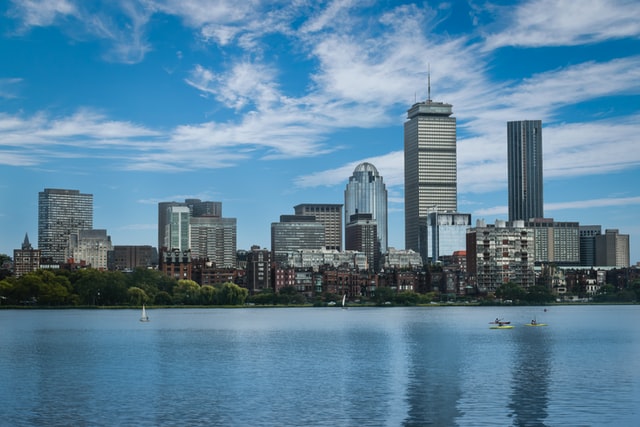 A dear friend and neighbor of Gina's, who resided in Gina's former apartment complex, celebrated her fortieth birthday and Gina had a gift for her. She asked Drew if he wouldn't mind stopping off at her friend's apartment so that she could drop off her birthday present. As soon as he parked the car to let Gina out, the building looked familiar to him. He looked around and saw the brick wall surrounding the outside of the building and suddenly remembered that he sat on it to put his sneakers back on. The entire incident, that occurred so many years ago, flashed before his eyes. He recalled the young woman who he met at a bar, going back to her apartment to view the Charles River and the fiasco that followed. That woman was Gina.
When Gina was back in his car, he decided not to tell her what he had just learned. They went on to dinner and after their meal, Gina told him the entire story of their meeting and her past. She also told him how grateful she was to him because of his refusal to return to her apartment, which made her aware of what a destructive life she was leading. She suddenly realized that there were many changes she would have to make to improve herself and her lifestyle. She admitted that her journey has taken many years of hard work and professional help to become the woman she is proud of.
Drew listened intently to her confession and also told her he had confessions of his own. First, he confessed his love for her and how proud he is of her. He then told her he was tired of running alone and he wanted her to become his permanent running mate. Through her happy tears, Gina readily agreed to run with him wherever their love would take them.
The first place they ran to, with Gina wearing her first pair of running shoes, was the courthouse and were married by a colleague of Drew's. They moved into a larger apartment that coincidently faced the Charles River. They knew that whenever they wanted to enjoy their view of the river there would never be any more interruptions.
Paula was very pleased with the sequel she had written. She felt that although it took many years for Gina and Drew to meet again under different circumstances, were nevertheless fated to have their hearts joined together forever. Being a writer with a vivid imagination, Paula also believed that somewhere in this great land of ours, there truly was a real Gina and Drew living their happy life together.
Rita N. Wolfson
---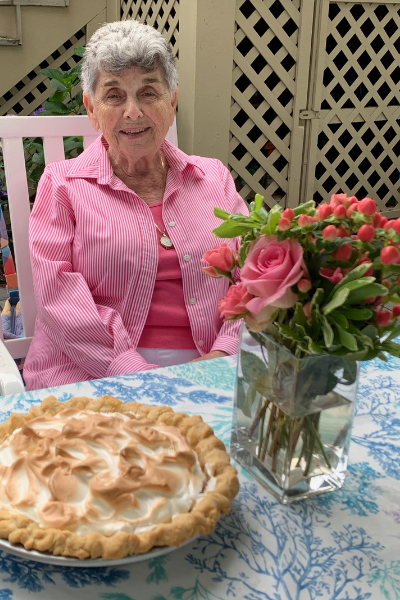 Rita Nathan Wolfson is a 93-year-old author, poet, and artist. For more than twenty years she created artwork and jewelry utilizing recycled paper, the profits of which were donated to charitable causes. Rita self-published a book that combined her artwork and creative writing: One Liner on Two Lines and most recently, during the pandemic, she has been sharing her poetry on YouTube as the Positive Poet.
Rita began her creative journey later in life, after raising her family. She earned her undergraduate degree from the University of Massachusetts, Boston at the age of 65, where she discovered her passion for learning. Upon graduation, she became a founding member of the Osher Lifelong Learning Institute - taking countless classes and leading poetry seminars. She is tireless in her interests and has recently expanded her writing into the short story genre.
Article's main picture: Kyle Klein photography Instagram I Website