If You Wait Long Enough....
|
author/source:
Rita Wolfson
You Don't Always Get What You Want
It was a warm summer's night, their hands tightly clasped together, as they walked to their favorite gourmet restaurant. They were tanned from a getaway weekend and dressed to perfection. Sarah, in her colorful skirt and matching lowcut v-neck sweater, Rick, in a white turtleneck sweater, under his casual blue linen jacket. A stunning couple. Two single people, but after this special evening, Sarah hoped she wouldn't be single much longer. When they entered the restaurant, they were seated immediately.
The entire waitstaff hovered over them. Their drinks were served, followed by oysters, always a romantic food choice, but the real romance she thought, would be the commitment he would make to her at this dinner. She had been patiently waiting for him to place the ring on her finger and propose marriage. He was the man she was madly in love with and wanted to spend the rest of her life with.
They continued with a delicious gourmet dinner, with constant conversation, but it was not what she was waiting to hear. While their elegant flambe dessert for two was being served, she thought, this would be the moment. He would remove the ring that was in his jacket pocket, slip it on her waiting finger, and they would become officially engaged.
Instead, during the flambe, he finally told her that this would be their "last supper" together. They left the restaurant, each going their separate way. She, with a full stomach but with an empty finger and a broken heart. He, with a full stomach, anxious to part, and ready to break another heart.
She Went on Her Way Alone
Sarah walked toward her apartment in a state of shock, disbelief, and with uncontrollable tears streaming down her face. She was blinded by them and went past her apartment building. After she realized she walked too far, she backtracked, and with blurry eyes, found her apartment building.
She lived on the first floor and was able to get into the building without anyone seeing the state she was in. She stumbled looking for her keys and once inside, became hysterical, cried non-stop, and from sheer exhaustion, fell asleep.
When she awoke, from what she thought was a bad dream, Rick's piercing parting words came back to her. They were pounding in her brain making it impossible to fathom the ending of their relationship. How could he have destroyed it with just a few heartless words that he spoke so casually and unfeeling to her? As distraught as she was, she needed to get dressed, put on her makeup, and leave for her office.
She got her morning coffee with her danish, from the little stand in her office building. She went to her first meeting of the day like she did every morning. Unlike her shocking life-changing experience, her daily work routine would remain the same. She would not run away and hide from shame or humiliation, although she felt that way. She would, however, seek professional help to get through her jolted period. She also knew that she was not alone, for in her corner, was the support and unconditional love from her family, friends, and coworkers.
She knew that this would be a rocky period, but in time, she would regain her confidence and self-esteem. Learning to look ahead and being able to forget the past with Rick in it, she was certain that there would be the right man in her future, waiting to capture her heart.
Lunch in the Park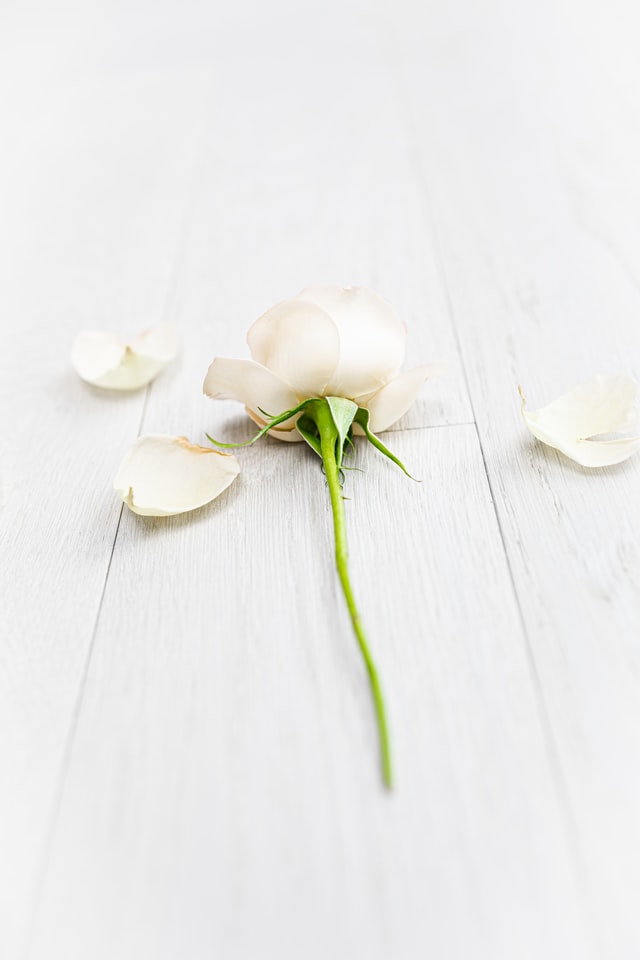 Emily and Mark had met at a friend's cocktail party and discovered that weather permitting, they often lunched alone on a bench, with a book, in Central Park.
Needless to say, their first luncheon date was on a beautiful sunny day in the park, and delicious in every way. The salads were perfect, the lemonade refreshing and the conversation was upbeat, funny, and delightful. It was a great first date.
They learned about each other as their luncheon dates progressed and they no longer needed a book to help them fill the rest of their lunch hour. They found they had much in common, not only for lunch but also for evenings as well. Cooking dinners for each other, going to the theater, simply watching TV, but most of all, they enjoyed whatever they did as long as it was together.
Their relationship was like spring in bloom. For Mark, he found the love of his life, this amazing woman he wanted to spend the rest of his life with. He knew from their early dating days that she had moved into his heart and would be there forever.
It was now fourteen months since their first date and time for Mark to propose to her on their next luncheon date in the park. It was her turn to bring the lunch and he would surprise her with flowers and champagne, for the celebration that he was certain would take place. Emily didn't know what was about to happen when she brought the lunch and saw Mark sitting on their favorite bench with flowers and champagne. Mark got up, kissed Emily, and proceeded to bend down on one knee and before he could utter a word, Emily stopped him. She told him not to propose to her. She could not commit to him. She loved him but not enough to marry him. Mark stood up dumbfounded, could not believe what he had just heard. It only took a few sentences from Emily to end fourteen months, of what he thought, was a loving and serious relationship that would lead them to the alter. Suddenly, there was nothing left but for them to go their separate ways.
She left with the lunch, a bouquet of flowers, and the bottle of champagne. He left with the ring that never came out of its box and was in complete shock from Emily's unexpected rejection.
Work Was His Saving Grace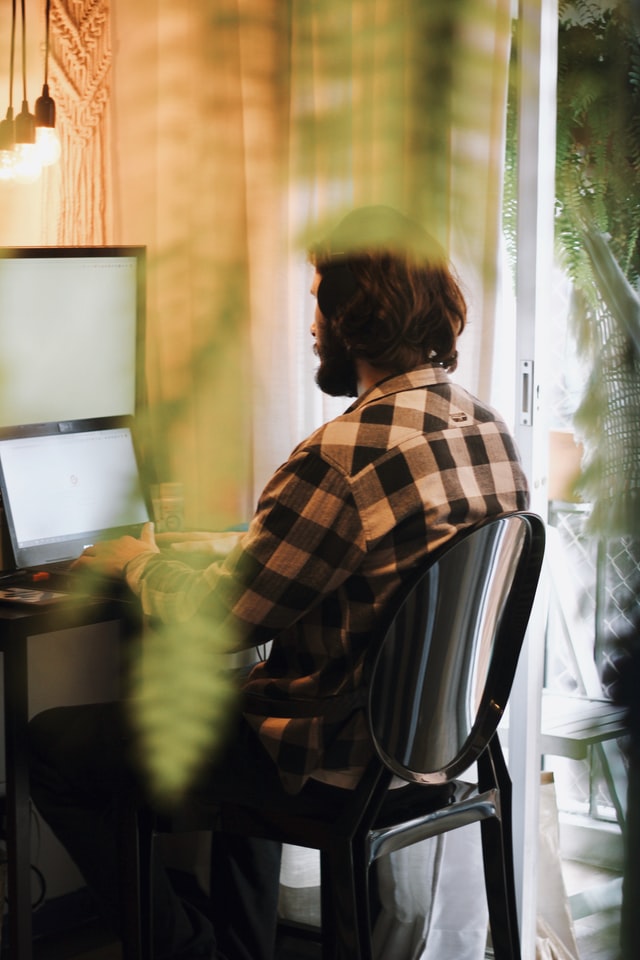 Mark, visibly shaken, walked out of the park and went directly to his office. He closed his door and had to pull himself together and not show how distraught he was. He had just been chosen to be the lead architect for the new wing that was being designed for the Brooklyn Children's Hospital. This was a very important undertaking and his feelings, over the breakup, had to be put aside.
His days and very often nights were spent at his drawing board. When he did get home, he would be greeted by Bucky, his handsome Australian Shepherd waiting to go for their evening walk which was a very healthy ritual for them both.
Mark and his team were gaining momentum on the project when they received an invitation from their clients to attend a fundraising benefit at the Waldorf Astoria for the new wing at the Children's Hospital. Mark accepted the invitation knowing that he would present his finished designs to the hospital's key donors. The fundraising committee had also arranged for their volunteers to be present at each table to accept contributions from the guests. Sarah, one of the volunteers, was assigned to Mark's table. She collected the contributions, gave it to the person in charge, and went back to her own table to enjoy the rest of the evening with her volunteer friends.
For the first time since his breakup, Mark enjoyed being out with people again. Meeting up with business associates and making new acquaintances, made him aware of what he had been missing for much too long. He knew that he wouldn't be seeking a serious relationship, that was not in his plans, but he was ready to take his life off hold, put one foot in front of the other, and move ahead.
Renewing a Casual Acquaintance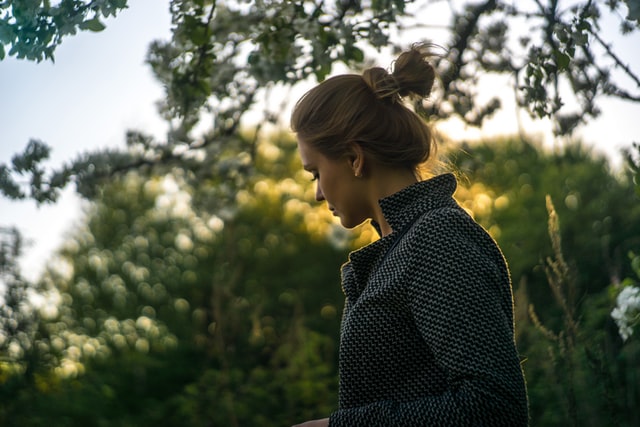 Sarah's breakup with Rick, as devastating as it was for her, did not hamper her professionalism at her high-powered job at a large and prominent public relations firm. Sarah's responsibilities had continued to increase over time and she ultimately became the lead director for one of the firm's most high-profile accounts, the Brooklyn Children's Hospital. Now that Mark's design for the new wing was approved by the Hospital, a groundbreaking ceremony was scheduled. The attendees for this long-awaited event included a collection of New York's political, medical, and business leaders, as well as the public. Sarah's job was to publicize this huge and much-needed addition to the hospital. Although it was early in the project, she was constantly submitting the progress being made at the site to the business sections of several New York publications. Her days were filled with making certain that Mark's designs of the hospital's new wing were newsworthy.
Although Sarah had met Mark briefly at the first fundraiser at the Waldorf Astoria, this project solidified their working relationship. Sarah accompanied Mark to his photo shoots, always making certain he was properly attired with his hard hat, and his blueprints in hand while meeting with the construction team at the site. She and Mark were spending more time together, yet neither one of them thinking that their business relationship would develop into a more personal one.
Moving on Together
Time was moving along as was the addition of the New Wing. The building crew at the site worked at full speed despite the long cold winter. The project was going smoothly, which gave Mark an opportunity to attend a conference for Architects In Las Vegas. From there he would fly to Los Angeles to visit his parents, whom he hadn't seen in over a year. Mark would be in constant contact with Sarah and his staff and was confident they could handle any problems that might arise.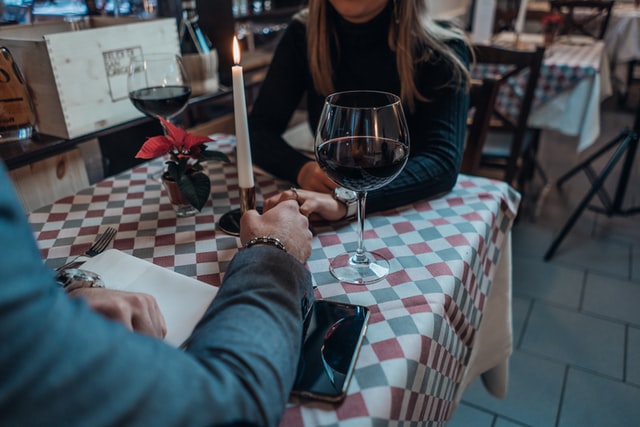 His conference was interesting and informative. On his last night, he did some gambling, mostly slot machines, and had a windfall. He won a thousand dollars and went directly to a jewelry shop in the hotel and bought his mother pearl earrings and for Sarah, an elegant small gold pendent with rubies, her birthstone, perfectly placed in an oval setting. He told himself that this was an appreciation gift for all the extra work she had done in his absence.
His visit with his parents was just what the doctor ordered. Rest, relaxation, enjoying his mother's delicious cooking, and hanging out with both his mom and dad, whom he enjoyed being with made his vacation fly by. Before he knew it, he was back on the plane, landing in New York, tired and anxious to get to his apartment and be welcomed by Bucky. As soon as he landed, he did text Sarah to let her know he would like to have a luncheon meeting with her at his office. She texted him and would be there at noon to officially welcome him back.
Sarah took extra pains in putting on her makeup, selecting a new suit she had just purchased, for this luncheon meeting. She questioned herself, wondering why would this meeting be any different than any of the many meetings she has had with Mark? She stopped thinking about it and eventually went to Mark's office.
She arrived right at noon, walked into Mark's office, where he was anxiously waiting to greet her. They embraced a little longer than a casual embrace. They were genuinely happy to see one another. Before the meeting was to start, and lunch was to be served, he, sheepishly presented the gift he had for her. Sarah nervously opened the box, and immediately loved the beautiful and unusual gold pendant. She removed it from the box and Mark offered to help her with the clasp. It fit her perfectly, just a little below her neckline. She was in awe of his gift, but mostly his thoughtfulness. After a few deep breaths, she was able to compose herself enough to thank him, several times, for her beautiful gift that she would forever treasure. Now it was time for the meeting to begin, lunch to be eaten, and back to business as usual.
Absence Makes their Hearts Grow Stronger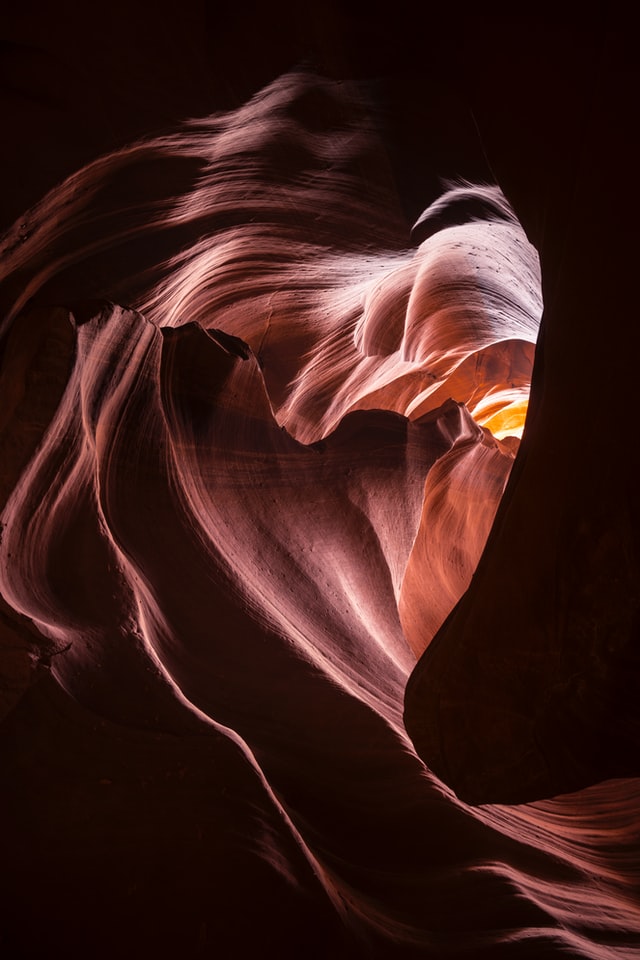 Now that Mark had his vacation, it was time for Sarah to go on hers. She had been so busy with the Brooklyn Children's Hospital and working with Mark, she didn't realize that she had forgone her last year's vacation. It had been almost two years since she had been away. Now that the New Wing was taking shape, she decided it was her time to take a vacation in Europe.
The first stop on her itinerary was a short stay in London, where she would meet up with her two dearest English friends from college. All three of them were theater buffs and went to as many musicals and plays that they could cram into their whirlwind visit. Being back at some of her favorite pubs and eating lots of fish and chips was another one of her true delights. She did manage to fit in some sightseeing as well.
Her next destination was Paris. Some of her special places to always revisit were the Louvre, the Eiffel Tower, and when she saw the Arch of Triumph, she felt officially welcomed to Paris. Back in her favorite city, besides New York, she splurged on many items, lowering her bank balance considerably. Her shopping spree was an elegant and extravagant experience. She left Paris with lots of purchases and was ready for her final destinations, Rome and Florence.
Arriving in Rome, she immediately went to her favorite leather shop, right near the Spanish Steps, and bought Mark a pair of handsome leather gloves. Her stay in Rome was just an overnight. Her reason for going to Florence was that she had enrolled in a very prestigious cooking school taught by Guiliano Bugialli, celebrated author of the Foods of Italy. She spent the most enjoyable week learning how to cook several elegant Italian dishes and the selection of wines that should accompany the meal. Because Mark's favorite Italian sauce was Bolognese, this was a must for her to learn how to make. Her week at the school was truly the dessert of her vacation.
She left Florence with all-new recipes in hand, ready to be replicated in her small kitchen as soon as she returned home. When she landed back in New York, as late as it was, she texted Mark to let him know she arrived home safely and would take an extra day off to get organized before she returned to her office.
The next morning, Mark texted her and offered to bring lunch for them at her apartment. He was very anxious to see her, and she was just as excited to see him. As soon as she opened the door, they fell into each other's waiting arms. Slowly they separated, gathered themselves, and sat down to lunch where she told him about her amazing experience at the cooking school in Florence. Very proud of now knowing how to make Bolognese sauce, she gave him an open invitation for a pasta Bolognese dinner. She talked so much she almost forgot to give Mark his gift. The gloves were a perfect fit, and while he loved what she had given him, he was even more touched by her thoughtfulness.
After lunch, he had to get back to his office, but before he left, he invited her for the weekend to his cabin in the Catskills in upstate New York. He needed to pick up some drawings he had left behind from the last time he was there. They were the final changes for the completion of the Hospital's New Wing. It took Sarah less than a minute to accept his invitation.
The Magic of Bolognese Sauce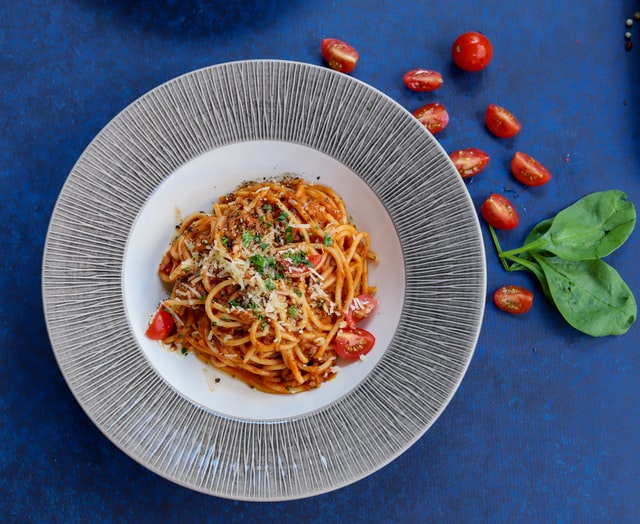 She would make her Bolognese sauce the night before and cook the rest of the dinner when they arrived at the cabin on Friday night. It took two hours for Mark, Sarah, and Bucky to arrive there and to Sarah's delight, she found the cabin very roomy, nicely decorated, a bit masculine, but very welcoming. She felt right at home unpacking all the ingredients she brought and started to prepare her very special dinner. After feeding Bucky, Mark put some twigs and logs in the fireplace and started a fire. He also had several CD's of Andrea Bocelli's music to add to the atmosphere of the dinner. Sarah set the table with a red-checkered cloth, placed the candles, taken from the mantel above the fireplace, on the table waiting to be lit. For the centerpiece, a jar was filled with imported breaded sticks from Florence.
They sat down, Mark lit the candles, filled the wine glasses, while huge colorful ceramic bowls, filled with hot pasta and her homemade Bolognese sauce, awaited them. After his first forkful of the pasta, Mark told her that her sauce was the best he had ever tasted. His compliments to Sarah and her cooking skills were never-ending. As they were slowly enjoying every delicious moment of their evening, Andrea Bocelli's love songs brought their true feeling for one another to a higher plateau.
After the dinner was over, Mark helped Sarah clean up and get the kitchen back in order. It was late, Bucky was sound asleep on his bed, and Mark offered to take the couch in the living room and Sarah could have his bedroom. She checked out the bedroom and told Mark that the king-size bed would be fine. It would also be roomy enough for the two of them and he didn't need to go on the couch. They readied for bed, she in a short nightgown, he, in just pajama bottoms, mutually and anxiously slipped into the waiting bed. They lovingly embraced, and from that moment, the years of suppressing their love and passion for each other took hold and broke down the barriers that they had both created to protect themselves from further heartache. On that long-awaited night, they became lovers and partners.
Mark being an early riser, quietly left the bedroom, jumped into the shower, and got dressed. He took Bucky and they walked to the village where he bought Danish pastries, an assortment of muffins, containers of juice, and the morning paper. Before he left, he wrote a note to Sarah that read: Good Morning, Bucky and I have gone to buy breakfast stuff for us. I Love you, M., and left it on the kitchen counter.
When Sarah awoke and found the note, she immediately put it in her purse for safekeeping, for this was Mark's first expression of love written to her. By the time he returned, Sarah had dressed and found the coffee. She loved the assortment of pastries he selected, but even more, loved having their very first breakfast together, the beginning of their permanent togetherness. They stayed until early afternoon, packed up, and left for their two-hour ride back to the city.
The Official Opening of the New Wing and More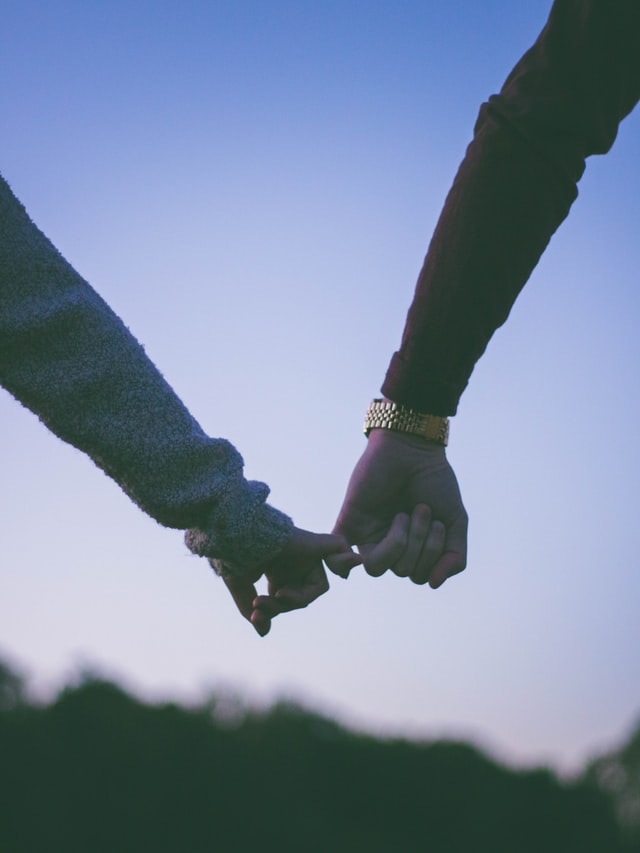 For the next few months, Sarah would be constantly busy preparing for the grand opening of the New Wing which was scheduled for June fifteenth. It had been almost four years since the groundbreaking took place and now this handsome building of metal and glass was in its final steps of completion.
The guest list that she had compiled, for the opening day ceremony, included a most prestigious group from the medical, business, and political communities from the state of New York. This group officially opened the doors of the New Wing by cutting the ribbon that was wrapped around the entire building. Now children with their various medical challenges would be welcomed and receive the finest medical care from the highly competent staff. It was a very emotional moment that concluded the ceremony.
A luncheon followed in the new cafeteria, where only a few short speeches continued with mostly praises for Mark's exceptional design of the New Wing.
After lunch was over Sarah and Mark got into a waiting cab to go back to the city. As soon as they were seated, Sarah held both of Mark's hands, and without any hesitation, told him how much she loved him and wanted to spend her life with him. Without stopping to catch her next breath, she proposed to him. He freed his hands from hers so that he could get to his jacket pocket, to take out a ring box that held a two and a half-carat heart-shaped diamond ring. He had purchased the ring the day after they returned from their weekend in his cabin.
He took the ring, slipped it on her finger, and whispered into her ear, that he was giving her his heart. He then accepted her proposal but with two specific conditions. The first one being that they go to City Hall, obtain a marriage license and get married as soon as possible. He told her she could have her wedding or a reception, whenever she wanted, but after they were married. He only wanted her to be his wife and they spend the rest of their lives together. The second condition was that she would make him her pasta Bolognese dinner every week. Sarah, enthralled with her gorgeous ring, that illuminated the entire cab, ecstatically agreed to Mark's conditions. The proposal was sealed with a loving and tender kiss. Just as they arrived in Manhattan, the cab driver stopped at a red light, turned around, and asked, "where to?"
Hand in hand, they looked at each other and in unison excitedly replied, City Hall.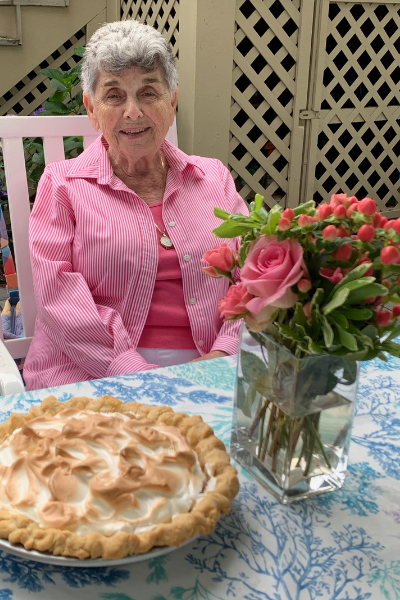 Rita Nathan Wolfson is a 93-year-old author, poet and artist. For more than twenty years she created artwork and jewelry utilizing recycled paper, the profits of which were donated to charitable causes. Rita self-published a book that combined her artwork and creative writing: One Liner on Two Lines and most recently, during the pandemic, she has been sharing her poetry on YouTube as the Positive Poet.
Rita began her creative journey later in life, after raising her family. She earned her undergraduate degree from the University of Massachusetts, Boston at the age of 65, where she discovered her passion for learning. Upon graduation, she became a founding member of the Osher Lifelong Learning Institute - taking countless classes and leading poetry seminars. She is tireless in her interests and has recently expanded her writing into the short story genre.