Monthly Virtual Events Page
|
author/source:
Membership
Powerful Women Rise
Who We Are ~ Our team is comprised of women within our surrounding communities who want to build their business connections while simultaneously evolving on a personal level. We are all about supporting ourselves, our businesses and our futures. Our simple yet powerful team meeting style helps us support each other during our personal and professional journeys.
Plymouth 1st Thursday of the Month (May 7th)
Braintree 2nd Thursday of the Month (May 14th)
Taunton 3rd Thursday of the Month (May 21st)
Cohasset 4th Thursday of the Month (May 28th)
CLICK HERE for more information
30-minute INTERACTIVE Lunchtime Boosts
Join us for some inspiration and some fun! Over the next several weeks, She's Local will be hosting FREE 30-minute check-in "lunch-time boosts" at 12 noon for our network of local women.
Join us as we speak live with local topic experts. Sessions are open so attendees can have honest conversations and find real-time answers to their most pressing needs. Come share your challenges with a group of local like-minded women. Our goal is to provide meaningful group discussion that is engaging and helpful for the thousands of local women we serve Boost topics will include tips and tricks to stay motivated and focused, how to successfully pivot, and reminders for finding joy in our rapidly changing world. As is our mission, we want to provide a safe, accessible, positive/judgment-free space for the women we serve.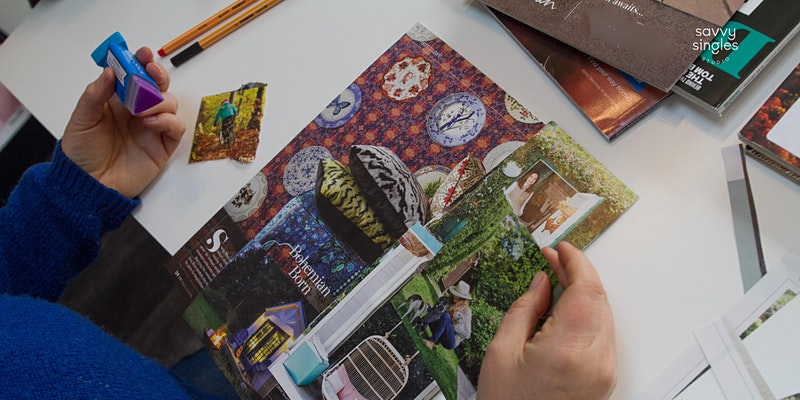 What will your post-quarantine ideal lifestyle look and feel like?
If there's anything quarantine can teach us, it's to look deep within ourselves for guidance. Right now, we have a choice to refocus our energy and use this time wisely to manifest our deepest desires.
Are you ready?
(Welcome singles and non-singles alike! Space is limited to 5 participants.)
In this 4 day interactive workshop you will:
Acquire tools to shift your mindset.

Learn why vision boards work in real life.

Make your own vision board.

Get one on one guidance with Emily.

Meet and party with a small group of like-minded people!
+ You should attend this event if you:
Want to design your ideal lifestyle!

Have awesome ideas and don't know how to make them happen.

Are a logical thinker who doesn't believe in magic.

Are a perfectionist who thinks you can figure it all out by yourself.
Here's the plan:
We'll have video conferences each day.
7PM Thursday 4/30 - Day 1: Demystifying the Vision + Choosing Topics (75min)
7PM Saturday 5/2 - Day 2: Ways to Make a Vision Board (90 min)
Book a time Mon or Tues - Day 3: Private Call w/ Emily + Q&A (60min)
7PM Wednesday 5/6 - Day 4: Living our Visions Party! (90 min)
How To Avoid Losing Your Mind And Stay Strong While Quarantined
Thursday, May 7th
5:00 p.m. EST by zoom
Let's get together for a FREE virtual after hours!
Join Therese Nicklas, CFP, and Erica Savino-Moffatt, NP. Erica is an Adult Psychiatric & Mental Health Nurse Practitioner at Lahey Health. Erica will share proven strategies that will help you maintain your sanity during these uncertain times.
Fear of the unknown caused by uncertainty is stressful. Learn simple, proven tactics to help you maintain your sense of humor and emerge stronger and better than before.
Key Takeaways:
15 minutes a day to self-care and sanity

How to avoid the biggest mistakes stressed-out people make

How to see this experience as an opportunity and not a curse
Sign up here to save your spot! This is a live event. You will have time to ask questions.
May 8th, Essential Oils 101 Class with Tammy Longo
MANIFEST MORNINGS
What if you had a dedicated time each week for connection and inspiration? A time to build community, engage, and help one another from your homes. Meet Manifest Mornings.
Join us every Thursday at 8AM for 45 minutes of virtual conversation. You'll:
- Stay informed and inspired with ideas, tips, and advice from our innovative community.

- Build & celebrate a Boston area network of people going through the same things as you.

- Feel less isolated during our current situation — and beyond.
We'll get your input on what's important and bring in experts accordingly. Content will be intentionally designed to keep you in-the-know and energized, and focused on things like entrepreneurship, innovation, design, tech, and art. After, you'll stay connected with other attendees through a dedicated Slack workspace.
THURSDAY, MAY 21, 2020 AT 6:30 PM – 8 PM