Herself360 Member Sponsored Events - 2023
|
author/source:
Herself360 Members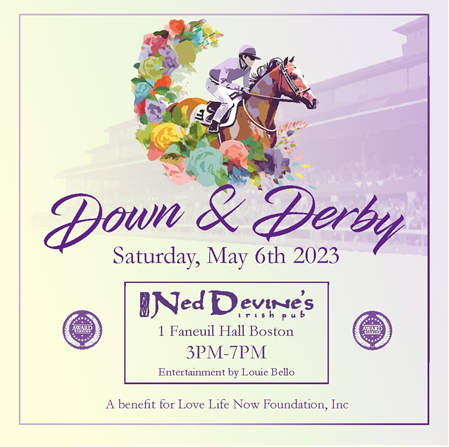 The Love Life Now Foundation, Inc is having a Benefit!
Down & Derby
Saturday, May 6th, 2023
Ned Devines Irish Pub
1 Fanueil Hall Boston
3:00 PM - 7:00 PM
Entertainment by Louie Bello
---

LUMINARIA is a whimsical display of personalized luminaria bags honoring loved ones. Each luminaria bag, purchased by donors from around the globe for a suggested $25 donation and are uniquely displayed IN HONOR OF or IN MEMORY OF your loved one(s). Hundreds of volunteers and donors come together to create each public display. What started along the coast of Boston in 2020 at the onset of the pandemic, now takes place in various cities across the country.
LUMINARIA raises critical operating funds, and equally important, spreads awareness to families that will benefit from our life-changing programs. 100% of funds raised ensure that these programs remain at NO COST to the family. CLICK HERE for More Information
SPO

NSORSHIP OPPORTUNITIES
Every year we offer a variety of LUMINARIA sponsorship opportunities to individuals and organizations alike. empowerHER® relies on the support of philanthropic companies and generous individuals to advance our mission. If you're interested in learning more about how you can support LUMINARIA, please download our Brochure HERE or contact Cara Belvin at [email protected].
---
Cape Cod Healing Transformations Hosts A Mother's Day Spring Floral Workshop
with Laurie Coffin-Brouthers
Friday, May 12, 6 p.m.- 7:30 p.m.
Pre-Registration and payment are required, space is limited.
$75 includes all materials, mocktails, and light appetizers.
Please Call Laurie to register, Venmo & PayPal accepted
603-477-9848
Show Mom how special she is. Please join us with your Mom or friends and create a gorgeous arrangement of beautiful spring blooms. Have fun creating and learning from Laurie, a professional Florist.
Enjoy this ceramic pot with your favorite blooming or green plant once your arrangement has gone by!
411 Route 6A, Yarmouth Port, MA 02675 (508) 280-2006
Flowers may vary based on availability, all sales are final.
Cape Cod Healing Transformations Surrender Sunday Mini-Retreat
Sunday, May 21, from 10 a.m.-12p.m. hosted by Just Breathe Salt Spa
Join us for a deeply relaxing mini-retreat. Receive Reiki during a crystal bowl sound bath. The 2nd hour you will receive Reiki by both Kristine & Kelly working in tandem during your halotherapy salt cave session.
Space is limited to 6 participants.
$130 per person , please call 508-280-2006 to register.
---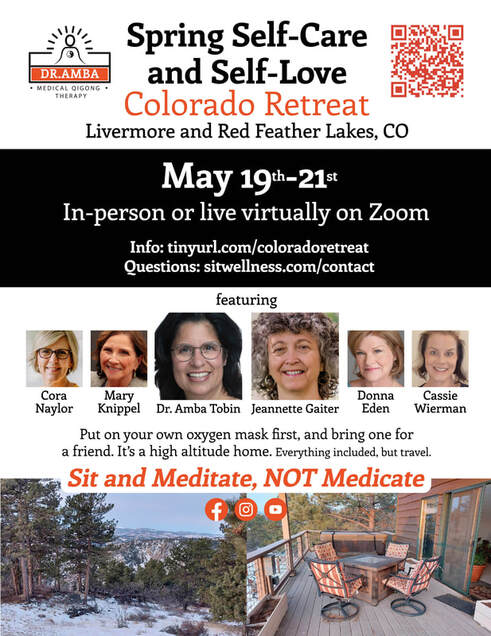 May Retreat is Almost here!
Please register and share the link for other ladies to register for Retreat 5/19 to 21st
Friday and Saturday 6 pm to 8 pm Mountain
Saturday 10 am to 12 pm
Sunday 8:30 am to 10:30 am
For ladies interested in flying to Colorado with us--
in-person spots are still open
sitwellness.com/retreats for all info
---

Keynote Speakers Wanted! May 25th 2023
Are you in sales? A coach, author, or small business owner?
The Game Changers Conference is a full-day conference that centers around you & your business. In the morning, we walk you through everything a business owner needs to establish credibility, brand your expertise, simplify your life, & gain more business. In the afternoon, YOU take to the stage as the keynote speaker.
---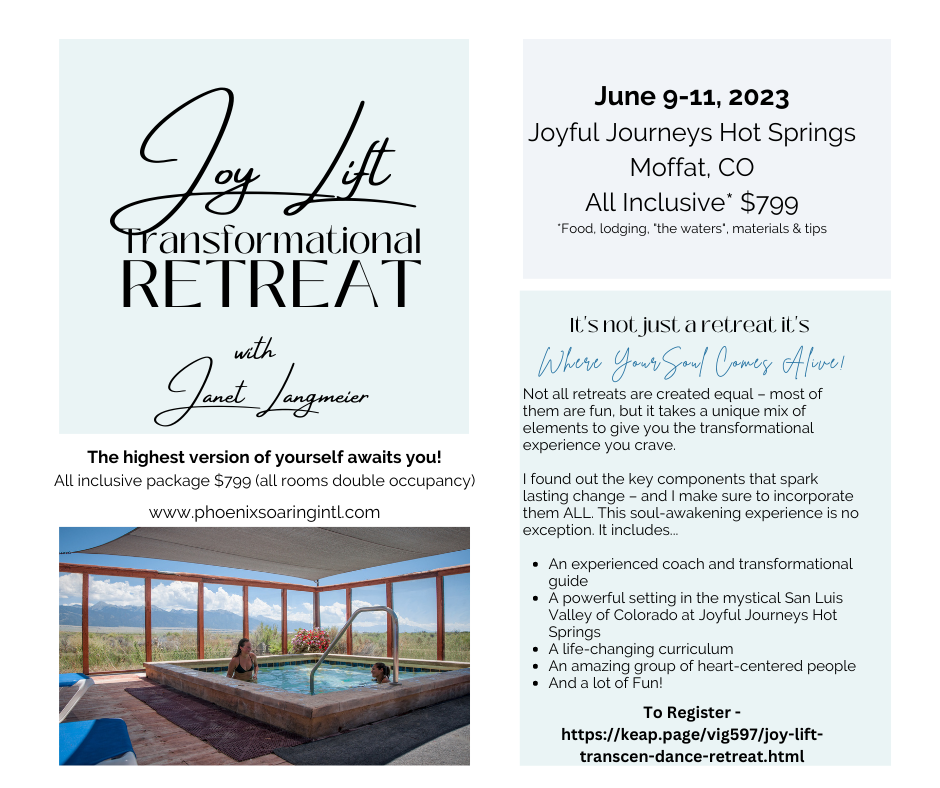 It's Not Just a Retreat, It's Where Your Soul Comes Alive!
Not all retreats are created equal – most of them are fun, but it takes a unique mix of elements to give you the transformational experience you crave.
I found out the key components that spark lasting change – and I make sure to incorporate them ALL. This soul-awakening experience on June -11, 2023 is no exception. It includes...
an experienced coach and transformational guide, A powerful setting in the mystical San Luis Valley of Colorado, A life-changing curriculum, An amazing group of heart-centered people, And a lot of Fun!
To learn more about JOY LIFT Transformational Retreat or to register: https://keap.page/vig597/joy-lift-transcen-dance-retreat.html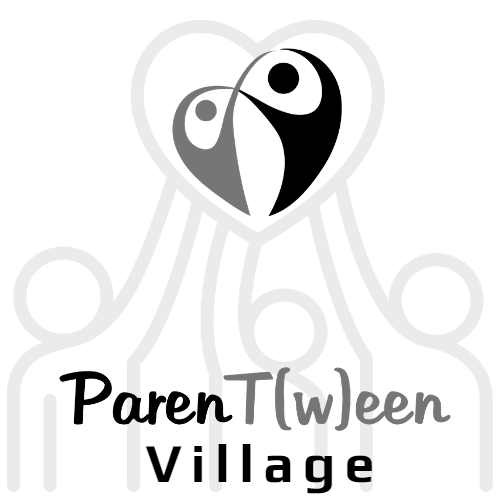 ---
"It takes a village to raise a child." ~Source Unknown
AND THAT VILLAGE BECOMES EVEN MORE IMPORTANT AS KIDS GROW INTO ADOLESCENCE.
They want - and need! - their independence. They need to learn to fail and recover. They need a soft place to land when they screw up.
At the same time, society seems to think the adults have it figured all out. That they don't need support. And if they do, that's what therapists are for.
But what if there was a judgment-free zone where the adults could lift each other up?
That's exactly what The ParenT(w)een Village offers parents, grandparents, aunts & uncles, and other adults who are supporting teens & tweens.
Join The ParenT(w)een Village. REGISTER HERE
Create closer connections with other like-minded adults in our exclusive Facebook community.
Get exclusive content from our podcast guests.
Listen to interviews not available anywhere else.
Join certified life coach & founder of The ParenT(w)een Connection Clarissa Constantine for monthly CONNECTION Calls.
Expand your toolbox of resources to connect with the t(w)eens in your world!
Lift up other adults who need support along a road you've already traveled.
---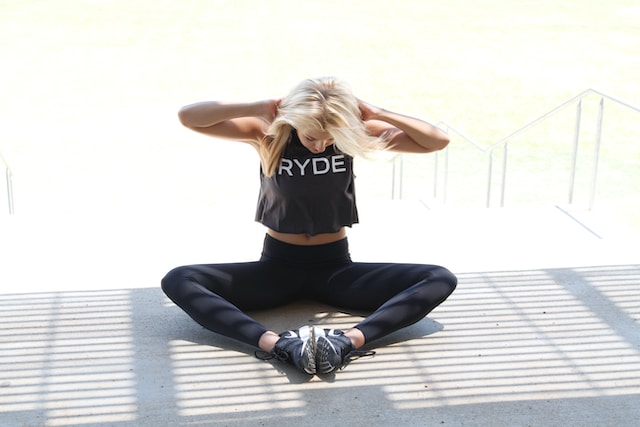 FREE Workout Tuesday
Infinity Fitness and Wellness
Live Zoom Workout
With Fran Lambert & Jennifer Hopson
Tuesdays @ 8:30 AM EST
20 Minutes to Move Your Body
Zoom ID: 4137120691
---

Who We Are ~
Our mastermind membership welcome's all women—and those who identify as women. We strive for diversity in nature, experience, human relationship orientation, and all religious affiliations. We celebrate that we all breathe the same entrepreneurial-spirited air as women, and we embrace our differences to learn from one another. Our membership is simple so we can get to the heart of what we are doing—which is to grow both personally and professionally. As a thank you to our members, each receives, one month free with every guest they bring that joins any one of our groups. All members and affiliate partners receive SEO support in our directory listing at PowerfulWomenRise.com. Our visibility and reach expand online within our Facebook Private VIP Group where our members, alumni, and potential members connect, engage, and receive membership news and information. Our members who desire even more reach and visibility can apply to be a guest on Nicole's award-winning show Powerful Women Revealed. Our mission is to specifically attract women:
Whose spirit is more powerful than how they serve

Who wants a deeper connection—period?

Who have a deep burning desire to give & receive wisdom
Our Mastermind Experiences:
Powerful Women Rise: Community
South Coast Team: Currently meeting in New Bedford every 3rd Thursday, 10-11:30 am

South Shore Team: Currently meeting in Norwell every 2nd Thursday, 10-11:30 am

495 Area Team: Currently meeting in Plainville every 4th Wednesday, 10-11:30 am
For more information CLICK HERE
---