5 Boston-based ramen shops you must try this winter
|
author/source:
Jeanne Lin
5 Boston-based ramen shops you must try this winter
By Jeanne Lin
With an especially cold winter this year, what's your go to comfort food? If you didn't say ramen, you don't know what you're missing. What better way to stay warm and well-fed than indulging in a steamy hot bowl of delicious, savory ramen to hit the spot on the chilliest of nights? Check out these 5 Boston ramen hot spots known for their unique take on this tasty, complex Japan-based noodle soups and discover your new comfort food.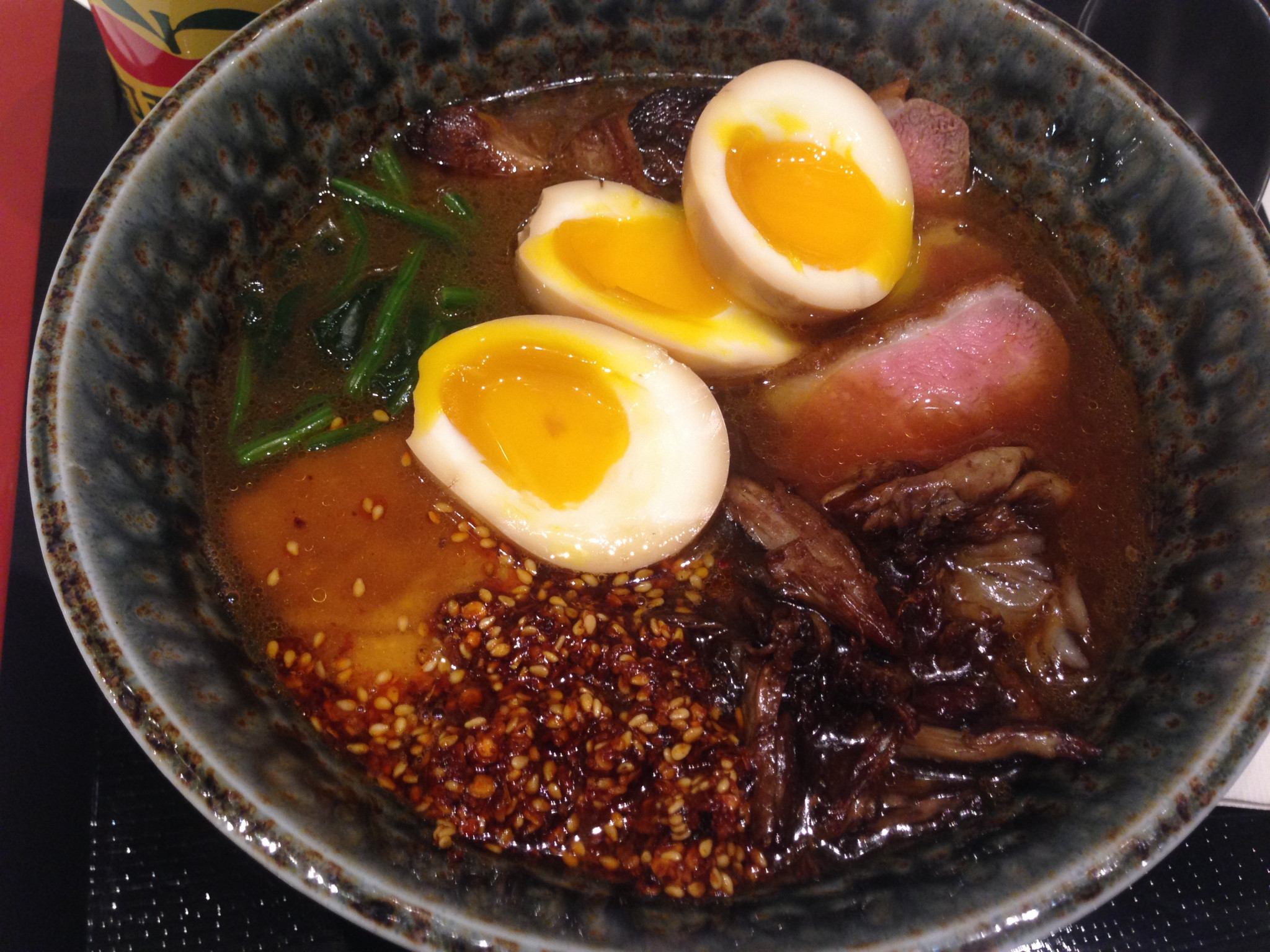 5.) Ruckus - Along with their "dopest hip hop" music selection, this hip and urban fast casual ramen shop situated right in the heart of Chinatown is great for trying out bold, unconventional ramen bowls that use seasonal ingredients and is one of the few places that offer tsukemen, a dipping-style ramen accompanied by an intensely rich, flavorful broth that's a definite must-try. Their "Miso Lit" is a hit for those who enjoy a little more heat. For the adventurous non-traditionalists, Ruckus serves up unique offerings like the "Tori Paitan" ramen, a combination of fried chicken and heirloom cauliflower. Try the black garlic mazemen, a dry ramen topped with togarashi lamb that complements and adds a balance of flavor to the dish you won't want to miss. Not only do they serve dope ramen, their starters are also worth the trip, especially their highly popular "dope yolk", a seasoned duck egg yolk with rich, luscious uni piled on top of a steaming hot bowl of rice - drool! Get my drift? All around, "dope" dining!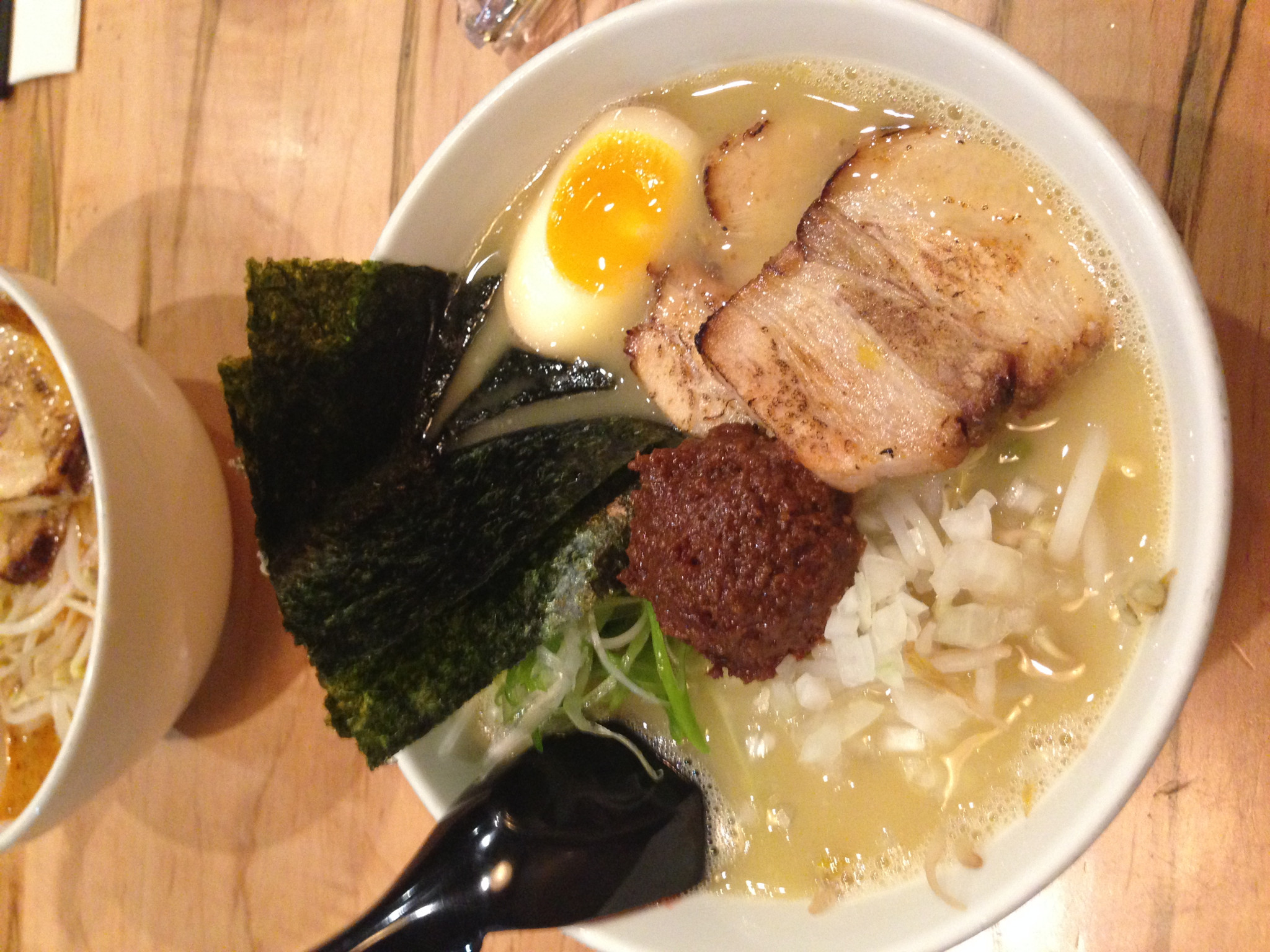 4.) Totto - If you're looking to stray from the commonplace pork-based broth, Totto is the place. Known for its primarily chicken-based ramen broth, they make a unique "paitan" ramen, or milky white broth not often seen in other ramen joints. With its New York food scene origins, this popular ramen chain has made its way up the east coast to Allston and Somerville. Let your Boston New York rivalry go and check it out. It's mild, light and creamy broth is rich yet never heavy and still just as flavorful. Try their classic no frills chicken paitan. If you're looking for a kick, or some extra notes of umame, go for the spicy or miso paitan. Check out the specials at both locations, like the meaty mega paitan with piles of their special char-siu sliced pork, or the spicy nibo paitan or taiwan paitan for some extra heat! Totto also boasts an impressive and comprehensive selection of toppings. Try the poached or seasoned egg, char siu pork, sliced or pulled, or their special char siu chicken.
3.) Santouka - This internationally renowned ramen shop has made its way from Japan to several states across the US for a good reason. Santouka's subtle, sophisticated and complex flavors of their pale, creamy tonkotsu broth cooked for 20 hours can't be beat. Their beautifully made broth is complimented with tender, juicy cuts of cha-shu pork belly slices, a heap of thin-sliced scallions to give some bite, plus soft bamboo shoots to provide an equal balance of flavors and visual appeal they strive for known as "kodawari". Try any bowl from their variety of flavor combinations, including the classic shio-based broth or miso-based ramen for an extra hit of umami taste. For a special treat, go for the toro-niku topped ramen and sample their rare braised tender pork cheek meat. Try any of the options they offer on their menu, you won't be disappointed!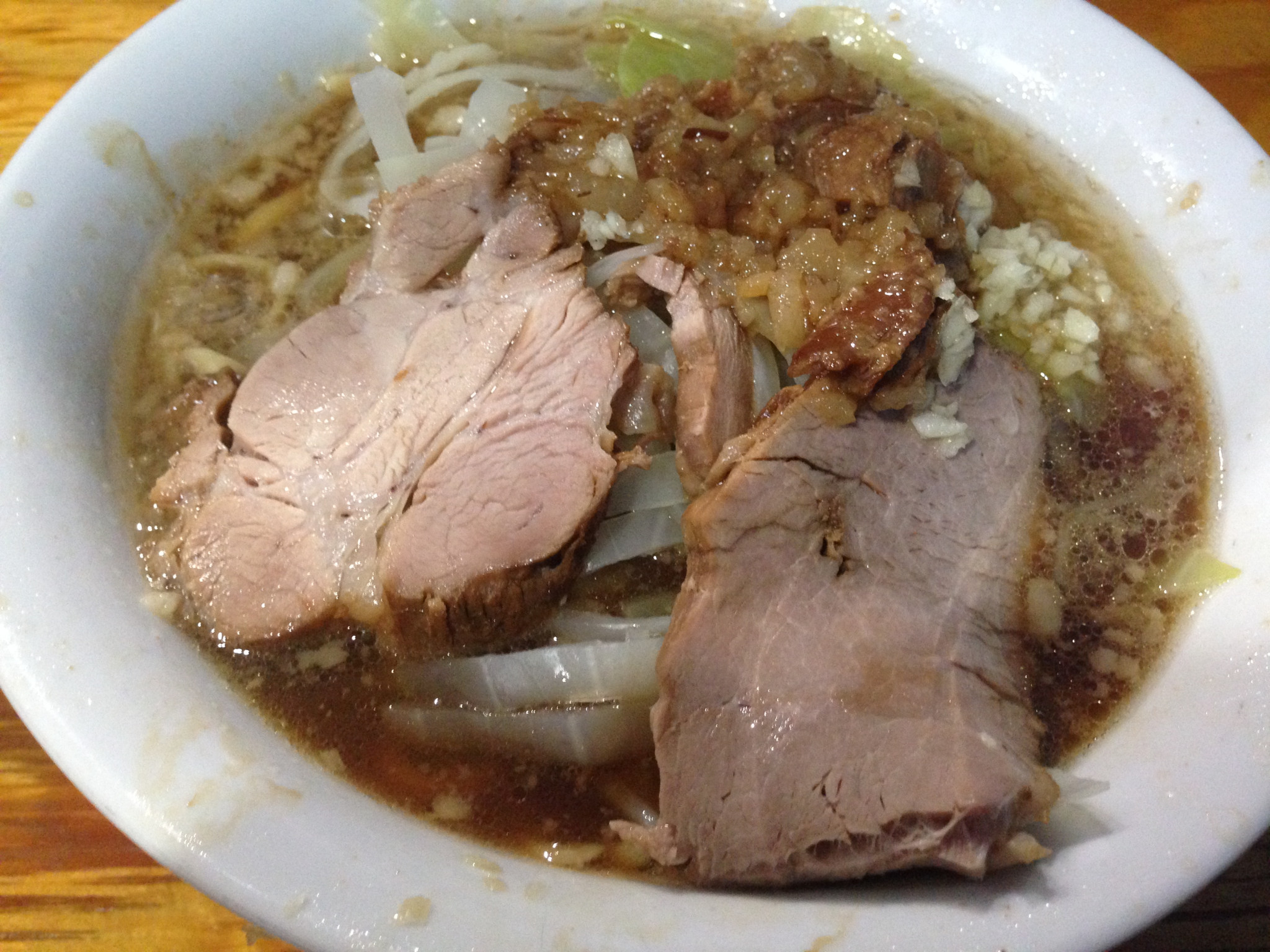 2.) Yume Wo Katare - Do not mistake this popular Porter square hotspot for a ramen shop, as the name translates, it is actually "A Place Where You Can Share Dreams," which the store owner encourages you do out loud to fellow customers and staff. After savoring an intensely rich bowl full of their unique jiro-style ramen with thick, chewy noodles steeped in an intense savory tonkotsu (pork-based) soy sauce (shoyu)-infused broth piled with stewed and thick sliced cuts of pork topped, softened vegetables and fragrant raw garlic (something the chef insists on) to bring out the flavors of this sensual, seductive noodle soup, you will shout out loud with satisfaction! This place is truly one of a kind, serving a style of ramen hardly found in any part of the states let alone Japan. Known for its rich, decadent, and meaty gravy-like soup base, it's no wonder lines go out the door regularly! Even if you're not huge on ramen, this is truly a one-of-a-kind experience unlike any other that you won't forget. Just remember to finish your bowl of soup and be commended for doing a good job. Avoid leaving an unfinished bowl, it offends the chef and will be noted.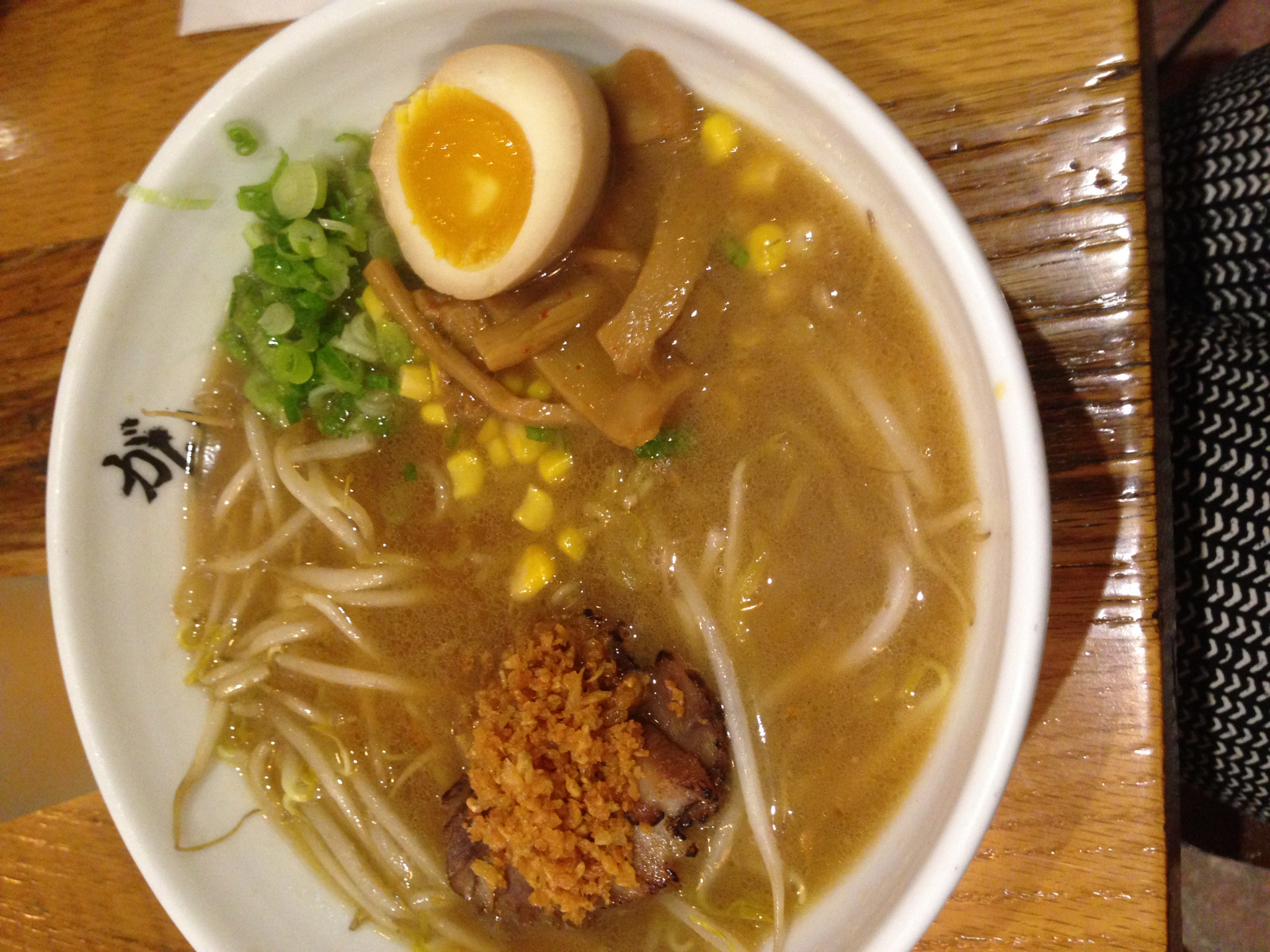 1.) Ganko Ittetsu - For truly amazing Sapporo-style ramen, you must venture to this precious hidden gem of a ramen shop found in Brookline's historic arcade building. Here you'll discover unique bold flavors and ingredients made with extra care. This cozy little shop boasts a robust, full-bodied broth thanks to the additional step of adding caramelized vegetables to their broth, using custom-made noodles imported from one of the best Sapporo-based ramen noodle manufacturers, and procures a deep-flavored tare sauce for the broth base from a Japanese microbrewery for their broth base. Try their Tan Tan ramen, a creamy nutty sesame-based sauce with a subtle kick of spicy garlic oil or go for the more savory shio or salt-based broth for clean and simple flavors. To take in the full experience, try their miso flavored ramen in true Sapporo fashion. If you're patient enough to secure a spot in this tiny shop, you won't regret the wait!
************************************************************************************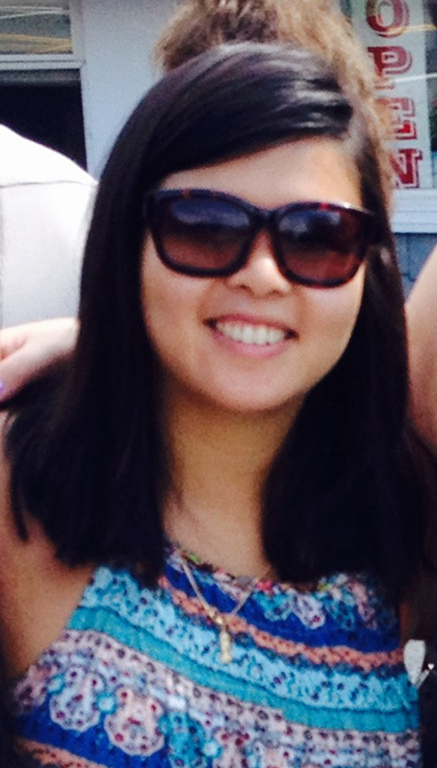 Jeanne is the Website & Digital Content Curator for Slow Food Boston in supporting community around eating sustainably and advocating for local producers in Massachusetts. When she's not fantasizing about food, checking out new restaurants, or looking at food porn, she enjoys writing about it from time to time. Cooking and short getaways are also things she likes to occupy her time with.
************************************************************************************
Don't see your favorite ramen spot on this list? Share your recommendations on your favorite spot and style of ramen, we'd love to hear from you!