Herself360 Member Sponsored Events For MAY 2021
|
author/source:
Membership

I WANT MORE CONFIDENCE WITH EASE
Details:
Saturday, May 8, 2021, at 12 PM EDT – 2 PM EDT
Price: Discounted at $97.00· Duration: 2 hr
Public

Anyone on or off Facebook
There are several keys to building confidence and it's an area that is a struggle for many of us. Incorporating more compassion, kindness, and finding alignment in your business and day-to-day life will bring more success and a feeling of accomplishment. Ultimately building your confidence!!
Does this sound like you??
If I had more confidence, I would do…….
If I had more confidence, I would go…….
If I had more confidence, I would be……
If only……someday I was confident enough…….
Would you like to increase your confidence?
Would you like to move through the world with greater ease and confidence?
Would you like to confidently show up for your clients and in business situations?
Do you have goals and dreams you would like to achieve sooner rather than later?
If you answered yes to any or maybe all these questions, this workshop is for you!! At this 2-Hour workshop, you will learn skills, tools, and strategies to:
Increase your Confidence
Shift your Mindset
Appreciate and Adopt Accountability Practices
Adjust your Attitude
Ask for Help (aka learn to delegate)
Register Here using Coupon Code "Confidence" and attend for only $97. REGISTER HERE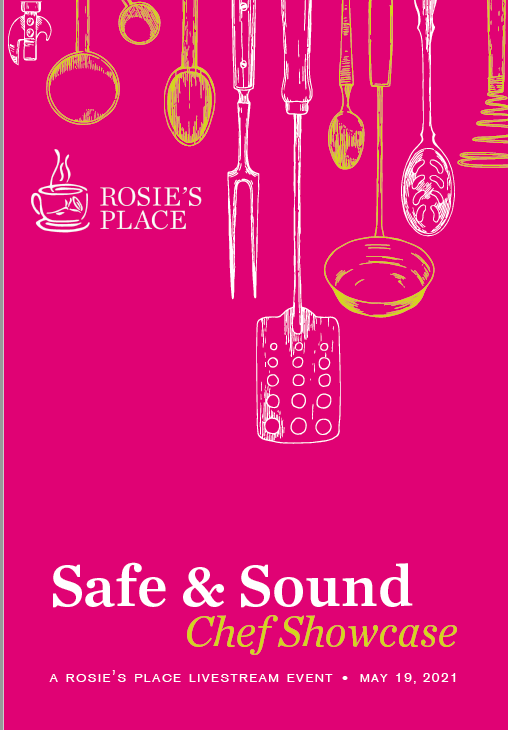 Join us for our first-ever Safe & Sound Chef Showcase, an evening of food, friends, and philanthropy, all in support of the life-changing programs of Rosie's Place. Wednesday, May 19th, 2021, 7:00 PM
EMCEES: Susan Warnick & Jack Lepiarz
Rosie's Place was founded in 1974 as the first women's shelter in the United States. Our mission is to provide a safe and nurturing environment to help poor and homeless women maintain their dignity, seek opportunity, and find security in their lives. Today, Rosie's Place not only provides meals and shelter but also creates answers for 12,000 women a year through wide-ranging support, housing, and education services. Rosie's Place relies on the generous support of individuals, foundations, and corporations and does not accept any city, state, or federal funding.
Tasting Box Details
Tasting boxes containing the chefs' dishes and a specially paired bottle of wine will be delivered to guests' homes on May 19 between 3:00 and 5:00 PM. We recommend that someone be home to receive the box as it contains perishables. We hope you enjoy!
CHEFS
Karen Akunowicz
Fox & the Knife
Andy Husbands
The Smoke Shop BBQ
Fran Quarm
Rosie's Place
Owen Royce-Nagel
Tres Gatos
Rob Wong
o ya
Wines generously provided by Ruby Wines, Inc.
---
GIRLS ARE POWERFUL & JAMF ARE PROUD TO PRESENT
Girls Are Powerful Day
This spring, GRP brings you Girls Are Powerful Day—an interactive, community-fostering virtual event dedicated to providing girls 8 – 17 the tools and techniques needed to nourish and maintain healthy self-esteem and fully embrace their inner power.
Join Us for a half-day virtual session with fun interactive activities and growth-provoking material. This year's theme, Spring into your Greatness, is designed to inspire participants to embrace and develop their natural, unique abilities so they can grow and thrive.
This program will ship (1) Activity Box which will include:
Sessions materials needed to ensure we get the most out of our time together.
Supplies and materials
Girls Are Powerful Swag
Virtual Connections
Program Cost: $50 Individual | Family: $45 | Group: $40
While the program value is $75, we do not want the cost to prevent any girl from taking part. Given the current financial circumstances of your household, apply for a scholarship and select the rate you are comfortable paying, and if the minimum cost is not possible, please let us know!
Learn more on the event page at https://www.girlsarepowerful.org/girls-are-powerful-day-event/
Apply for a scholarship at https://www.girlsarepowerful.org/scholarship-opportunities/
---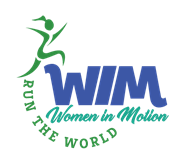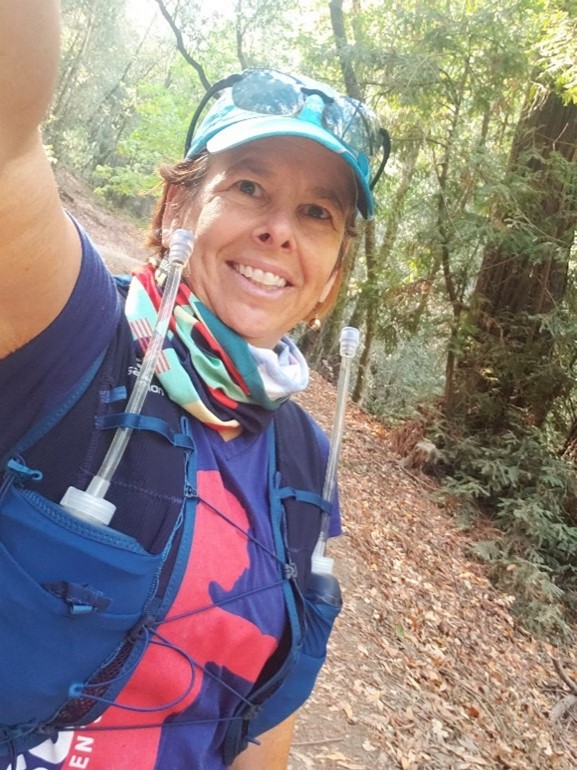 Join Carla Frank and members of the Women in Motion (WIM) Run the World community for a daily virtual group walk. Just like a regular in-person group walk but via Zoom on your phone! Network with interesting, engaging, and supportive women while getting some fresh air and taking an invigorating walk all at the same time. All paces and physical abilities welcome. No one gets left behind! Get the Zoom link and the schedule (days/times change seasonally) at www.wimruntheworld.com.
---
Friends Around the Campfire
May is Get Outside - In honor of National Bike Month and Spring
Brought to you By Project BFF and Herself360
Join us and our friends at Project BFF at a virtual event
Friends Around the Campfire
Get Outside Month
Wednesday, May 19th, 2021
7:00pm-8:00pm ET
The flames of the campfire are warm and crackling, and we invite you to join us!
---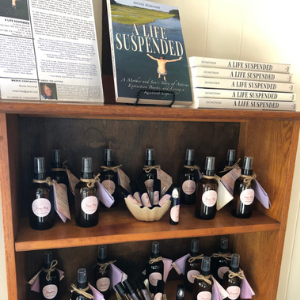 Available now from our Member Nicole Donovan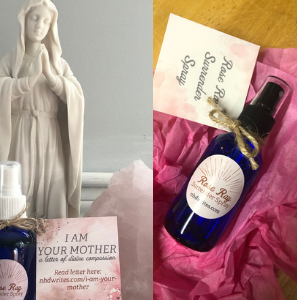 Rose Ray Surrender Spray is infused with the Universal energy of Divine love and curated with sacred essential oils of Rose, Frankincense, Lavender, and other natural essences. Rose Ray Surrender Spray is the perfect way to connect with the energy of divine motherly love, assisting you in meditation, prayer, and daily practices.
The Rose Ray Healing Arts sacred sprays were created from Nicole's writing and connection with nature and spirit. To read the Letters of Divine Compassion, or to see her complete line of products, visit nhdwrites.com
---
Powerful Women Rise
---
Who We Are ~ Our team is comprised of women within our surrounding communities who want to build their business connections while simultaneously evolving on a personal level. We are all about supporting ourselves, our businesses, and our futures. Our simple yet powerful team meeting style helps us support each other during our personal and professional journeys.
Plymouth/Cape 1st Thursday of the Month (May 6th)
South Shore 2nd Thursday of the Month (May 13th)
South Coast 3rd Thursday of the Month (May 20th)
Virtual USA 4th Thursday of the Month (May 27th)
CLICK HERE for more information
---
---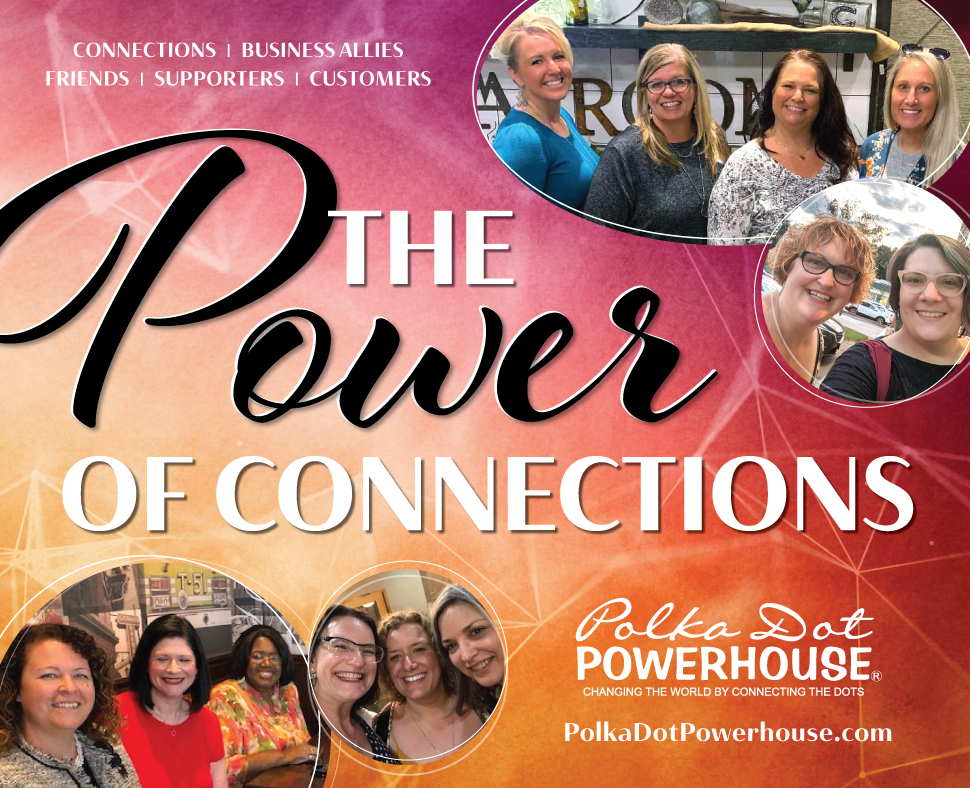 5-5-2021

7:00 pm

-

9:00 pm
5-6-2021

12:00 pm

-

2:00 pm