Diagnosed with Breast Cancer - I Have Faith, Hope, and Gratitude in My Life Today
|
author/source:
Sharon Roberts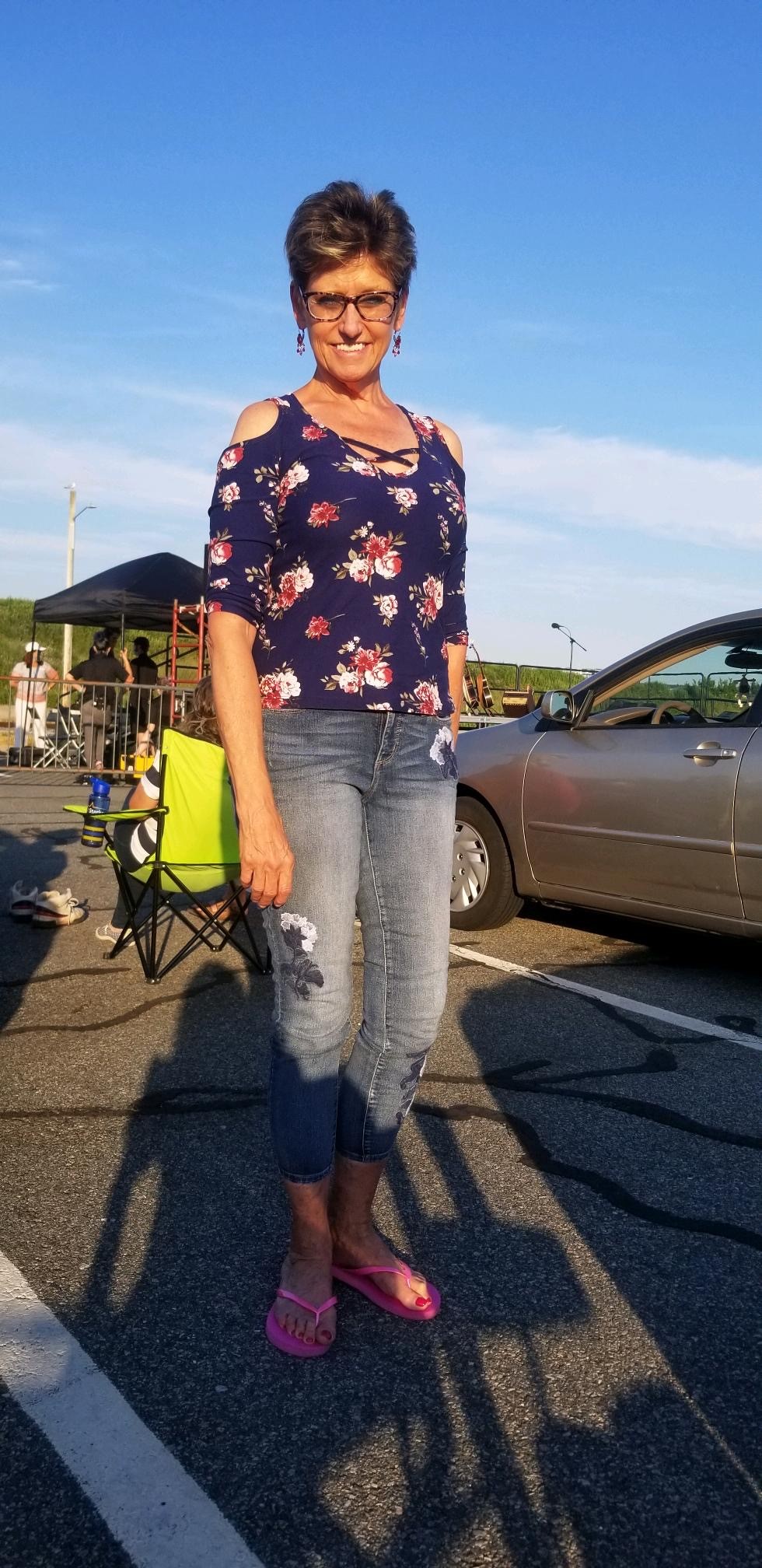 I went to a PWR (Powerful Woman Revealed) meeting while I was recuperating from my 1st breast cancer surgery. I walked into that meeting with purple hair, not a lot just enough. I was rebelling against the Pink for Breast Cancer, so I did everything in purple. The Saturday before my surgery I had a purple party. Everyone had to wear purple, I had purple balloons, purple decorations, purple paper products and all the many gifts I received had some shade of purple. Anyway, at the PWR meeting, I met all these beautiful women entrepreneurs who owned and operated their own businesses and I said if they could do it, I can do it. And that is where I met Cathie Briggette from Herself360, and she asked me to write a story that speaks to me and that I would like to share with another woman. So here it is! Enjoy.
I am a 60-year-old woman who is 30 years sober and I have Breast Cancer. This was a turning point in my life. When you get diagnosed with cancer your life changes. Your perspective on life changes. How you view the world and those around you changes. And you are pretty much on this journey alone even though you have friends, family, doctors, therapists, etc. It's just you and your mortality.
I was diagnosed on March 18, 2019. I am originally from South Boston so while I was waiting for the results, I went to the Southie Parade on St. Patricks Day and had a great time. I was afraid it was the last parade I would ever see. But thank God I was wrong.
This whole thing started last year when I needed to get my thyroid checked. (I'm not knocking the medical community at all this was just my experience.) So I go into the room and she says get undressed from your waist down and I laughed and said it's a little higher it is my neck.
"Oh, so it's not your kidney", she said? I said, "No." So, while I was there my PCP said to get a mammogram. I said, "Ok". I have had many of them over the years, so I didn't think much of it. Well, a few days later they called me and said they wanted me to come and get another one. They scheduled it 3 weeks later. So, that night I did a breast exam and found 3 lumps on my left breast. I called them that morning and they got me in that week. So, I go in and get it done. They call me back again and want a 2nd one and an Ultrasound. I wait in the waiting room then they want a 3rd one so I go in and the young girl says, "Ok we will do a mammogram of the right breast." I said, "You had a 50/50 shot and it is the left." She giggled and said, "Oh I meant to say that." I get the 3rd mammogram done, and they want an Ultrasound and I saw the 3 masses on the screen. The tech called in the doctor, and she comes in and I asked her if she ever see any babies on that screen. I was trying to make light of the situation. The doctor said yes, and there is another doctor who takes the mouse and makes big circles on the screen. I gasped and said if I was the mother sitting here, I would be freaking out right about now. So, from there they wanted to do a Biopsy.
I went into the doctor's office to get the three biopsies done and the Doctor said, "Oh I'm just getting over the flu!" Oh, I asked him if he could wear a mask and gloves. He only wore gloves.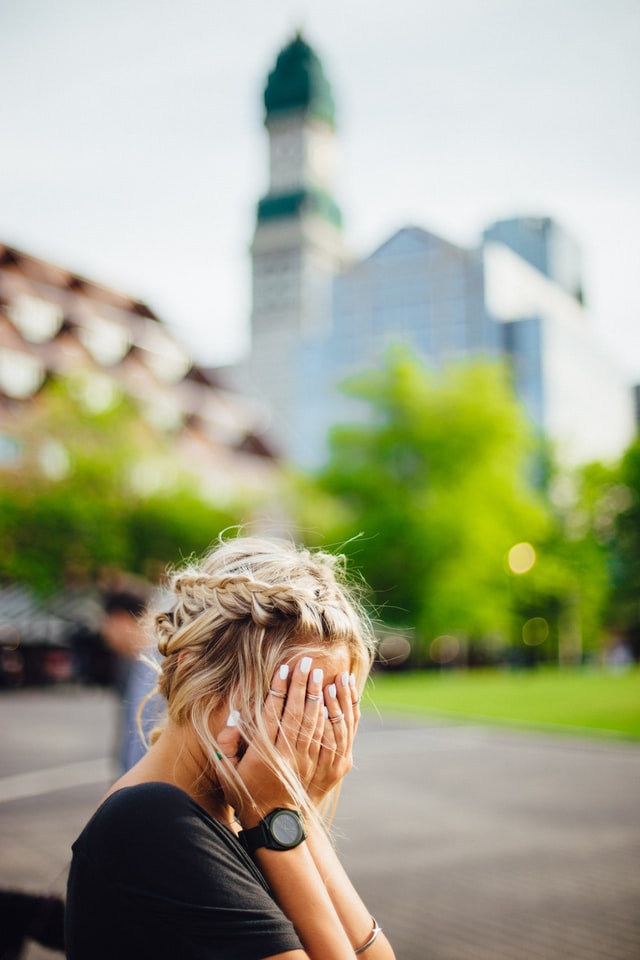 A few days later I was walking around Bed Bath & Beyond and he (the doctor) calls me to tell me and tells me that I have Breast Cancer and that my PCP would call me. I am dazed just walking around. I go to the afternoon movies just to calm down. I get into my car and the PCP calls and she says; 'so did he tell ya"? I said, "what that I have Breast Cancer?" She says "Yes!" I say, "Yes, he did." So, she says, "Here is the number to the surgeon in Kenmore." I'm like the Surgeon in Kenmore, but I live in Braintree! Why can't I just go to Dana Faber in Weymouth? What if I have to go back and forth to have Chemo? She said, "That is who we refer to." So, my PCP gave me the phone number again and said "Oh that might be the wrong number but try it."
I was pissed! I never felt so alone. I have 3 older sisters, one was in Florida, one was on a cruise and the other was in Vegas.
I had no one to call so I went to Dana Farber in Weymouth, and asked if they had some type of Support for Breast Cancer Patients and she said yes. Well, Dana Faber took it from there. I was so well taken care of, they were great. The best option for me was a mastectomy with reconstruction. But they couldn't schedule the surgery till 3 months later. I had it done on May 28, 2019. They were able to get all the Cancer.
I had a mastectomy with reconstruction. It took almost a year to fill the Expander until they could put the implant in. The Doctor kept saying its Augmentation not Cosmetic. I kept saying well don't they have the same goal? So I had the 2nd surgery at Faulkner Hospital. The results were not great but she said it would be my new normal.
My surgeon said she would not do another surgery unless she felt it was necessary for symmetry.
I may revisit this later at some point.
I finished my reconstruction surgery in February of 2020. So technically I have been in remission for over a year. I'm not afraid of it coming back because being in AA for so long I have learned to live "one day at a time". But I did have to ask myself a question, "What am I going to do for the rest of my life?"
So, on the first anniversary of my Breast Cancer diagnosis, I decided to go to Florida and stay with my sister for a week. I stretched my arms as instructed and I did water aerobics down there in the pool, learned how to play pickleball and life was good. Then I came home to the Pandemic and we lost Tom Brady of the NE Patriots! What the heck! So, while I was in quarantine it was suggested to me that I would make a great Life Coach. Wow, me starting my own business I never imagined it before.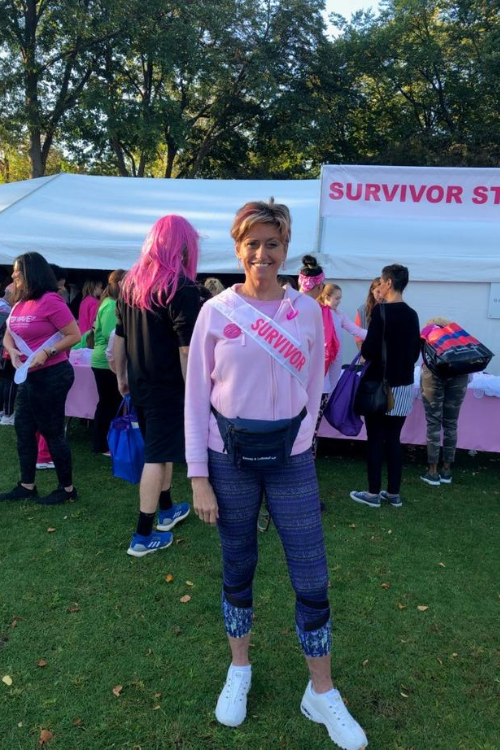 Growing up in the D Street Projects in South Boston in the Whitey Bulger days was so scary and unpredictable. My Dad died of Alcoholism when I was 12 and being the youngest of 6 kids was tough. So, what I said didn't matter, so I thought I didn't matter. And I would never be able to make a difference in this world. I never even had any hope that life would get any better. I never even dreamed because why bother. My Mom always said, "Sharon, people in Hell want ice water. Good Luck with all that." There were not a lot of opportunities back then, but I made the best of it. I always loved school, my first year of High School was Forced Busing, there was a lot of violence and just craziness. My Mom got me out of there somehow. She sent me to Cardinal Cushing High School. I don't know how she afforded it.
I went to a College Prep Program for 2 summers at Umass/Amherst to prepare me for Cushing. The school was tougher than South Boston High. And I wanted to succeed. I was the only white kid there, but I could play basketball, so all the other black kids loved me & protected me while I was there. The program was designed for inner-city kids. I went on to college and received a Bachelor's and Master's Degree at UMass Boston, I got sober on August 23rd, 1989, at 29 yrs old.
This is another whole story for another time, but I got my license and became an alcohol and drug counselor. I have sponsored many people over the years being sober for 30 years. (My 31st Anniversary is next month on August 23rd).
I have been going to Alanon for the past 20 years. I think everyone should go to Alanon. The tools you learn help you get through anything life will throw at you.
I have a lot to look forward to. I am very grateful that I have been sober this long, I am cancer-free for now and I have wonderful family, great friends, I am very blessed and I always say, "God's got this".
I'm not religious but I have an awesome relationship with my Higher Power that loves me unconditional and can get me through any challenges that I am up against.
Anyway, getting back to my friend who said I would make a great Life Coach. I'm very good at taking suggestions. Growing up the way I did with such low self-esteem and low self-worth I don't know where the confidence came from that I could start my own Life Coaching business.
My friend said, "Sharon all you need is one person to believe in you!" And I ran with that. As I said with surviving the cancer everything in me shifted and I said, "I can do this." So, during the pandemic, I decided to get my Life Coaching Certification. I didn't even own a computer. I was cleaning out my top drawer and found an old Christmas card that I was going to throw out, but I decided to open it and see who it was from. Well, $350 fell out of it!
I was shocked! I watched my friend's dogs for 2 weeks over the Christmas holiday 3 years ago and I never opened the card! So, I decided then and there that during this pandemic the main course of communication was online. So, I called Best Buy drove down there and they brought my new laptop to my car, and I was in business. I contacted GoDaddy created my website, with no help from anyone. It's been quite a learning curve for me with the computer. I was tired of saying I am computer illiterate. This was the perfect time to learn. So now that we can be near people (6 feet apart), I got some awesome colorful shiny business cards, a great website and I have clients who are already seeing results. I feel like I have found my life's purpose!
It has been a long time coming, but it's not where you start, it's where you end up.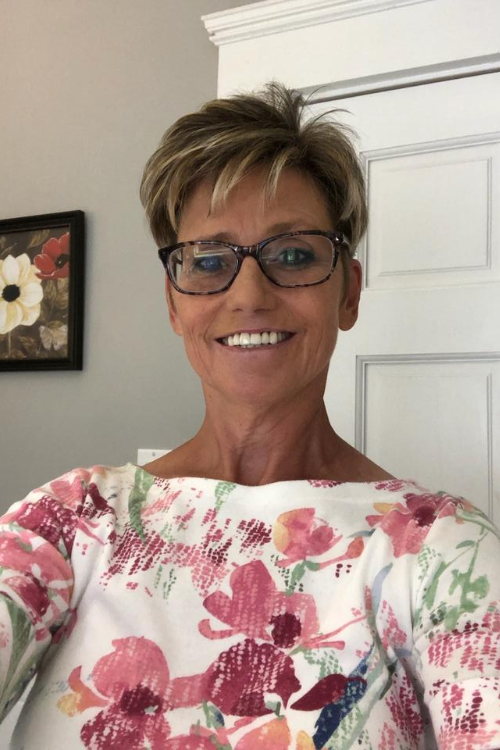 I am so happy with this career; it's been my lifestyle anyway. I have been helping people my entire life. I just feel so connected, to people. It is my Higher Power! I feel like this is what I was meant to be.
What do they say if you love your work? You never have to go to work again. I hope this story can inspire others to just hang in there because more will be revealed. God or your Higher Power or whatever you believe He/She/It can see around corners. I have faith, hope, and gratitude in my life today.
Sharon Roberts