Destinations - Kerala, India the "Venice of the East"
|
author/source:
Rama K. Ramaswamy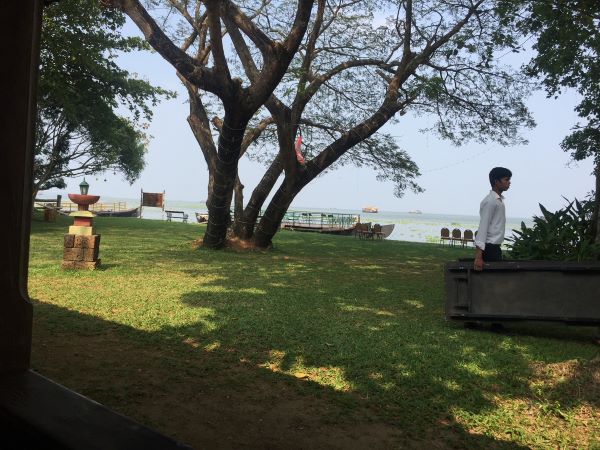 The last trip my family and I took pre-pandemic was to Kerala, India - described by National Geographic as the "Venice of the East". Just a few miles east of these river districts are tea estates tucked into vast, verdant hillsides floating under fluid mists, one never gets tired of simply observing in solitude. Kerala has a communal reputation of being one of the most religiously diverse states in India with, according to the 2011 Census of India data, 54.73% Hindus, 26.56% Muslims, 18.38% Christians, and the remaining 0.33% follow other religions or none. In addition, the languages and dialects of Kerala include English, Gujarati, Kachchi, Kadar, Kannada, Konkani, Koraga, Malankudi, Malayalam, Marathi, Muduga, Punjabi, Tamil, Telugu, Tulu, and Urdu.
While the saying goes, "the world is your oyster", for many of us, it's something we view from afar, through the lens of others' perspectives, and don't really get to experience. As one contemplates travel, it's worthwhile to contemplate what travel means to you. Some feel it's all about exposure to diversity and the beauty of different cultures and landscapes. Yet for others it's about psychological wellbeing, overcoming fears and stereotypes, and overall, opportunities to better oneself. And for some, travel remains a means of escape from the realities of daily living or fulfilling their bucket lists. In our process of becoming and achieving adulthood, it is almost too easy to get stuck in a career-life routine and feel as though it is too late to explore the world and ourselves along the way; however, that sense of feeling trapped might just be our cue to take a travel break.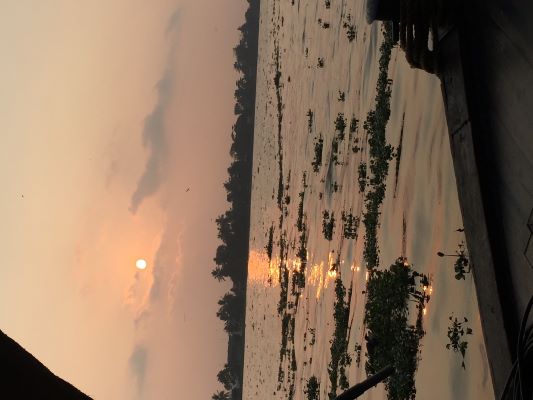 During our family trips, including this one, we met people we would normally never have had the opportunity to cross paths with- different people with a range of passions, talents, and their own interesting careers. We also reconnected with friends who had upended their lives to relocate to the other side of the world and immerse themselves in unfamiliar cultures, engaging in NGO work, seeking to make the world a better place. Our three daughters are inveterate travelers. We have been traveling together since they were young and in recent years, the older two have been traveling on their own. First-time travel abroad experiences left our little ladies with the unique thrill of discovering that not all people live and think as they do back home; rather, they eat different food, dress differently, have varying spiritual practices and even the architecture of their geographies differ from our usual and expected norms. We feel, over the years, that our daughters have developed an appreciation for the comforts and luxuries of home- all the things we take for granted such as readily available, clean drinking water or environmental consciousness, and mindfulness to reuse and recycle. One of the questions we address while traveling is, how do we do our part to leave the world a better place? And what are the new things we have learned from our journey as well as about ourselves?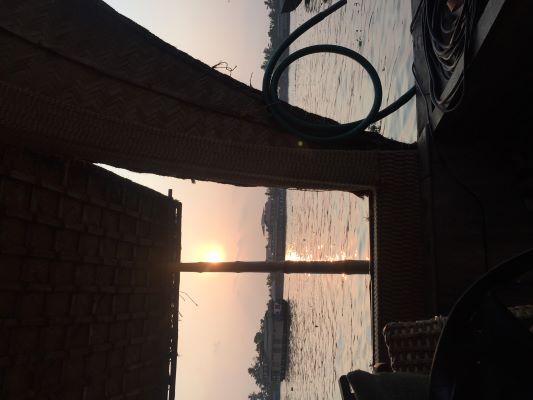 The best part of family travel for me, in particular, is the landscape and storytelling aspects of it. The people we met, finding their life experiences and perspectives, not just for entertainment but as take-away life lessons, was invaluable. Our family travels usually include a geology lesson as well some type of archeological exploration- the perils of having STEM parents, and especially a geologist-journalist mom. Our family trip to Kerala included exploration, cuisine, culture, a relaxing break from the routine and it also reinforced our sense of humility and wonder. Driving through winding, mountainous roads with waterfalls peeking out from every other bend or descending into valleys blanketed by tea estates and learning about their colonial history adds endless fascination, depth, and richness to the practice of mindful living. Very little beats creating time to contemplate and create space to dwell in gratitude, while on a houseboat, chasing sunsets. With the world in one's backpack or packing one's life into a backpack, depending on the perspective we choose, as a family, we have come to realize, with each successive trip, how little we need to experience happiness and fulfillment. This is what travel means to us.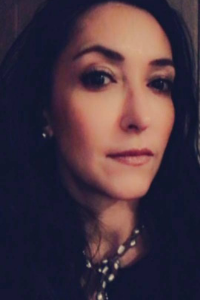 About:
Rama K. Ramaswamy (RKR-INK) is a Multimedia Journalist with 20 years of experience in TV, Radio, and Print Journalism with a background in Science (Biology and Geology). Rama has worked at the U.S. Geological Survey and continues to work with several non-profits specializing in the legal, charitable, educational, and social work areas. A brief sampling of her work is featured here: https://www.youtube.com/channel/UCRo_vdaev6ltarDICeUE5Cg and www.muckrack.com