CelebrASIANS - Asian Women for Health
|
author/source:
Chien-Chi Huang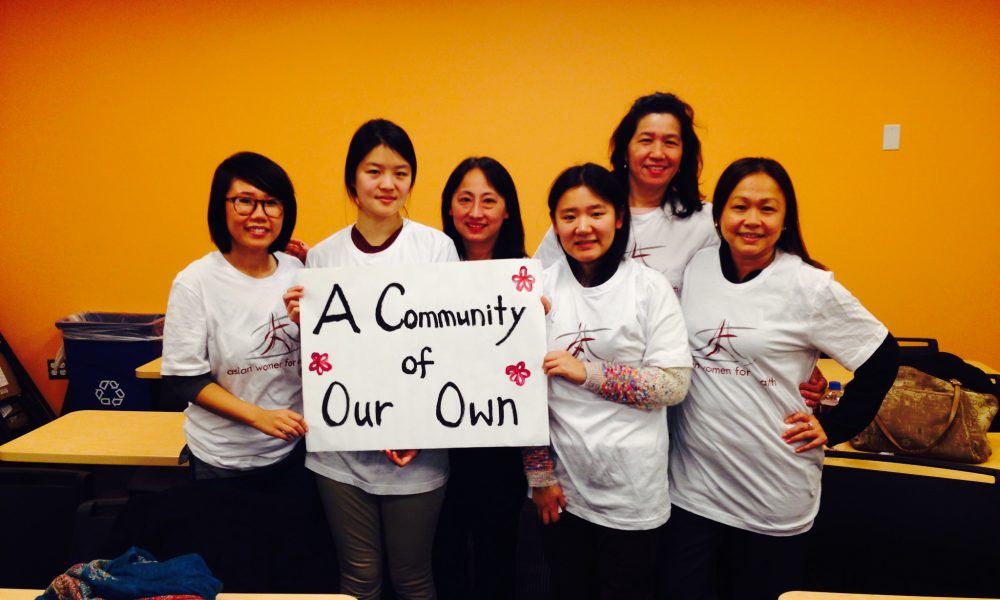 When Chien-Chi Huang was diagnosed with breast cancer she noticed the many cultural and language barriers that stand between Asian American women and sufficient healthcare.
"Stigma is a big factor. A lot of Asian women feel that it's their fault, and they don't want to burden the family if they have cancer," she explains. "Particularly because some of these cancers involve body parts, an area that you feel really sensitive about -- your breasts, your reproductive organs. It's very difficult for Asian women to talk about this even with peers."
Huang adds that some Asian American women tend to see doctors as unchallengeable authority figures, which can give them less autonomy over their medical decisions.
Huang survived breast cancer and has dedicated her life to helping Asian American women get the medical care they need and reducing stigmas surrounding illness. She's now the founder and executive director of Asian Women for Health, a peer-led nonprofit with the mantra of "educate, advocate, reciprocate."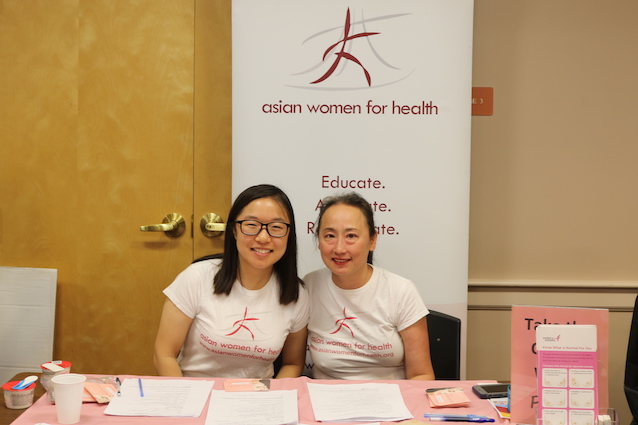 One of the Asian Women for Health's cornerstone programs is Achieving Whole Health, an eight-week program that trains people to become wellness coaches embedded in their communities. The program covers topics such as coping with stress, proper sleep, active lifestyles, and mind-body-spirit connections.
The Asian Breast Cancer Project also relies on community-based, person-to-person outreach to create a network of women battling breast cancer and breast cancer survivors.
We are different from the other organizations [because we are] peer-led," Huang says.
Asian Women for Health partners with local organizations including women's groups and Asian service agencies, and refers women to providers including Boston Medical Center, Cambridge Health Alliance and South Cover Community Health Center.
The nonprofit is exploring how technology can support its work, Huang explains. A new project aims to create a digital network of women battling breast cancer on WeChat -- a social media and message platform in Chinese. Asian Women for Health also hosts a podcast that profiles "Asian women who overcome physical or emotional adversity," Huang says. The podcast is designed to help reduce stigma by sharing individual women's stories -- a core goal of the nonprofit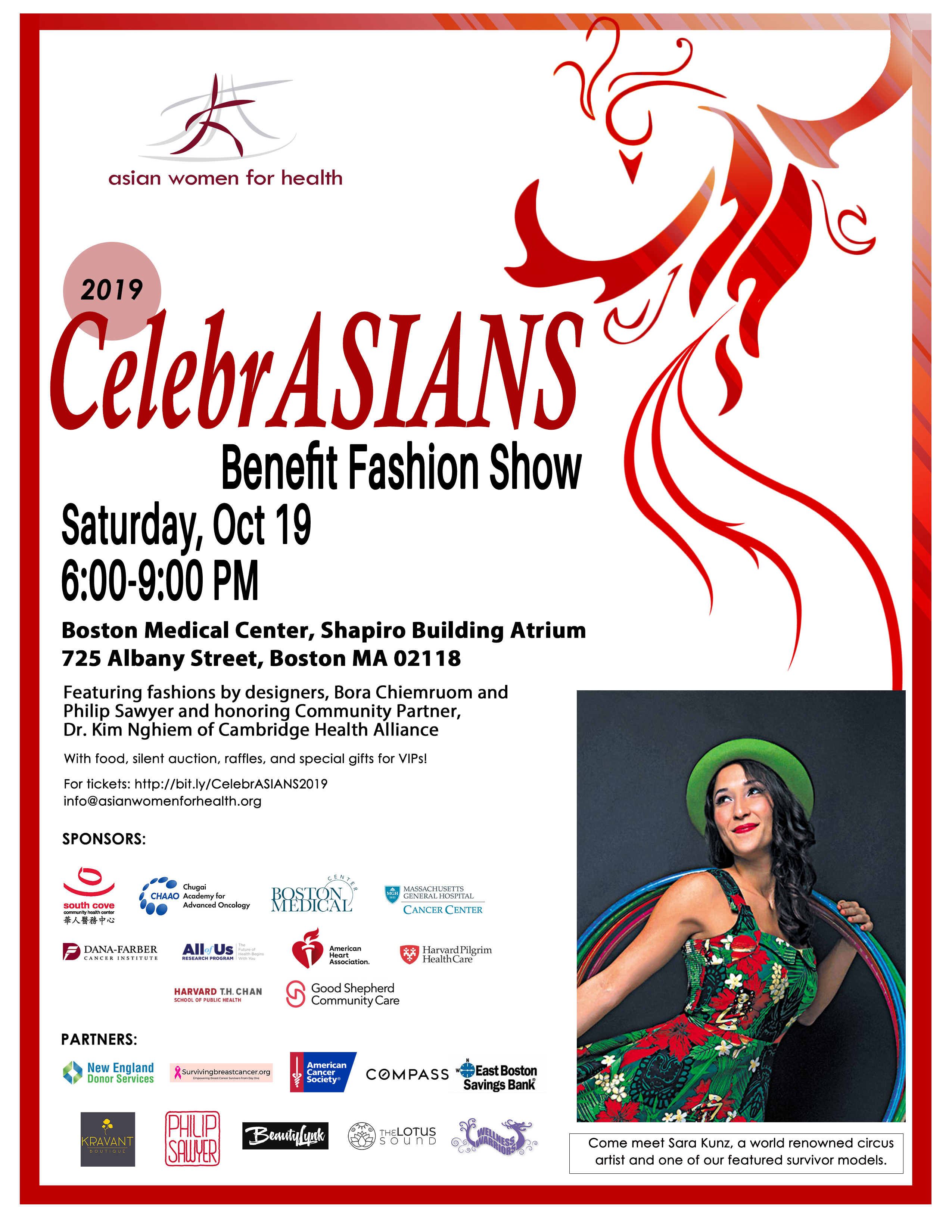 I'm a cancer survivor, and if I share my story then maybe I can bring hope, and also other people will feel more comfortable sharing their own recovery stories," Huang says. "We have a ripple effect. One of our ideas is that we want to build capacity, confidence, and connection among Asian women so they can pay it forward."
Asian Women for Health's annual fundraiser, the CelebrASIANS Benefit Fashion Show, features Asian cancer or trauma survivors wearing designs by Asian American fashion designers. The fashion show is on October 19th, at Boston Medical Center from 6:00 to 9:00 PM. Tickets are $100.00
've seen firsthand how survivors of cancer and trauma have grown stronger through their connection to AWFH," a donor to Asian Women for Health wrote in a testimonial. "Countless women tap into this powerful peer network that supports their healing, health, and wellbeing; many then give back to others by becoming advocates and ambassadors of the organization. Through conferences and research studies, AWFH also influences the public dialogue around women's health among service providers and policymakers."
For More information, visit asianwomenforhealth.org
This article was originally published in the Somerville Scout. Words by REENA KARASIN