Women in History - Phillis Wheatley and Saru Jayaraman
|
author/source:
Renée Greene
March is National Women's History Month


In 1987 the US Congress designated March as National Women's History Month. This creates a special opportunity in our schools, our workplaces, and our communities to recognize and celebrate the often-overlooked achievements of American women. Each year there is a special Theme and women whose lives exemplify that theme are selected as National Honorees.
NEVERTHELESS, SHE PERSISTED:
Honoring Women Who Fight All Forms of Discrimination Against Women
National Women's History Project's 2018 Honoree
Saru Jayaraman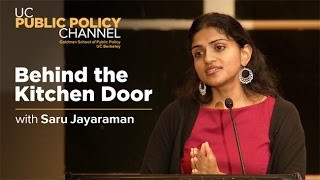 Attorney Saru Jayaraman responded to the 9/11 tragedy by organizing displaced World Trade Center workers and co-founding ROC United. A national labor leader and researcher, she helps restaurant workers mobilize with employers and consumers for better wages and working conditions through policy change, workplace justice campaigns, cooperatively-owned restaurants, and more.
Saru Jayaraman is the Co-Founder and President of the Restaurant Opportunities Centers United (ROC-United) and Director of the Food Labor Research Center at the University of California, Berkeley (the first food and labor academic research center nationwide). After 9/11, together with displaced World Trade Center workers, she co-founded ROC, which now has more than 25,000 worker members, 300 employer partners, and several thousand consumer members in a dozen states nationwide. The story of Jayaraman and her co-founders' work founding ROC has been chronicled in the book The Accidental American. ROC United is a leader in the ONE FAIR WAGE Campaign to end the two-tiered minimum wage system. The federal minimum wage for tipped workers remains only $2.13 per hour. Seven states, including California, have one minimum wage; ROC has demonstrated that these seven states are faring better than the 43 with lower wages for tipped workers. After moving about 200 high-profile restaurant companies to eliminate the lower wage for tipped workers in their restaurants, ROC is now advancing policy in other states to replicate the success of the original seven. ROC United is also a leader in conducting research on the restaurant industry; their findings detail pervasive wage theft, racial segregation and discrimination, and gender inequity.

Jayaraman has authored two books; national bestseller Behind the Kitchen Door (Cornell University Press, 2013) and Forked: A New Standard for American Dining (Oxford University Press, 2016).
Saru Jayaraman is a graduate of Yale Law School and the Harvard Kennedy School of Government. She has received numerous awards and recognitions including being listed in CNN's "Top10 Visionary Women" (2014), recognized as a Champion of Change by the White House (2014), and she received a James Beard Foundation Leadership Award (2015).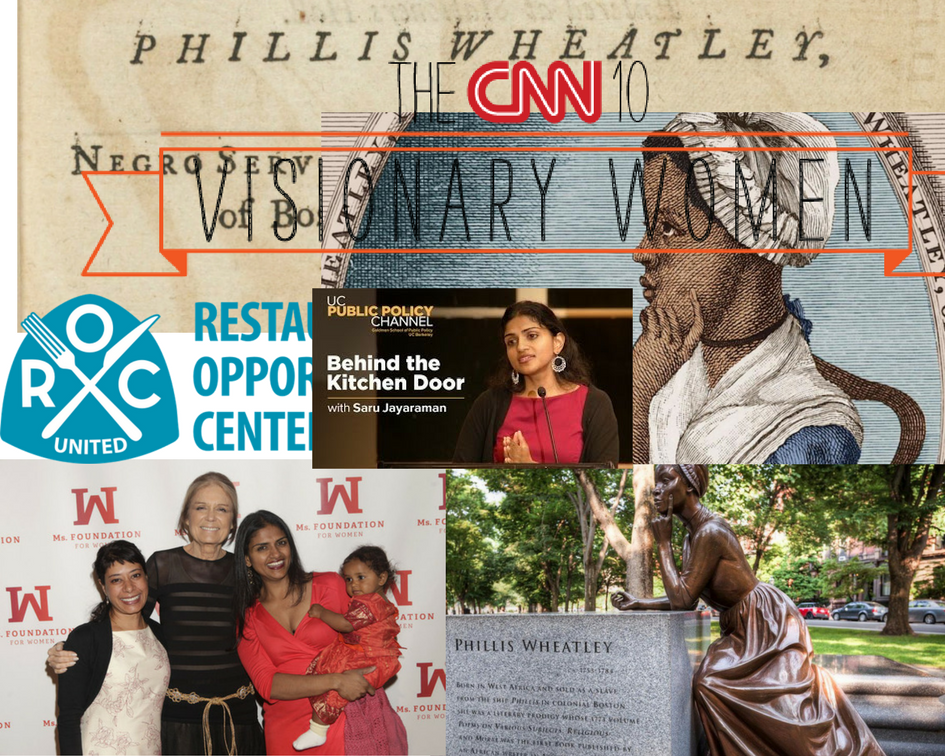 Phillis Wheatley
Phillis Wheatley (ca. 1753-84)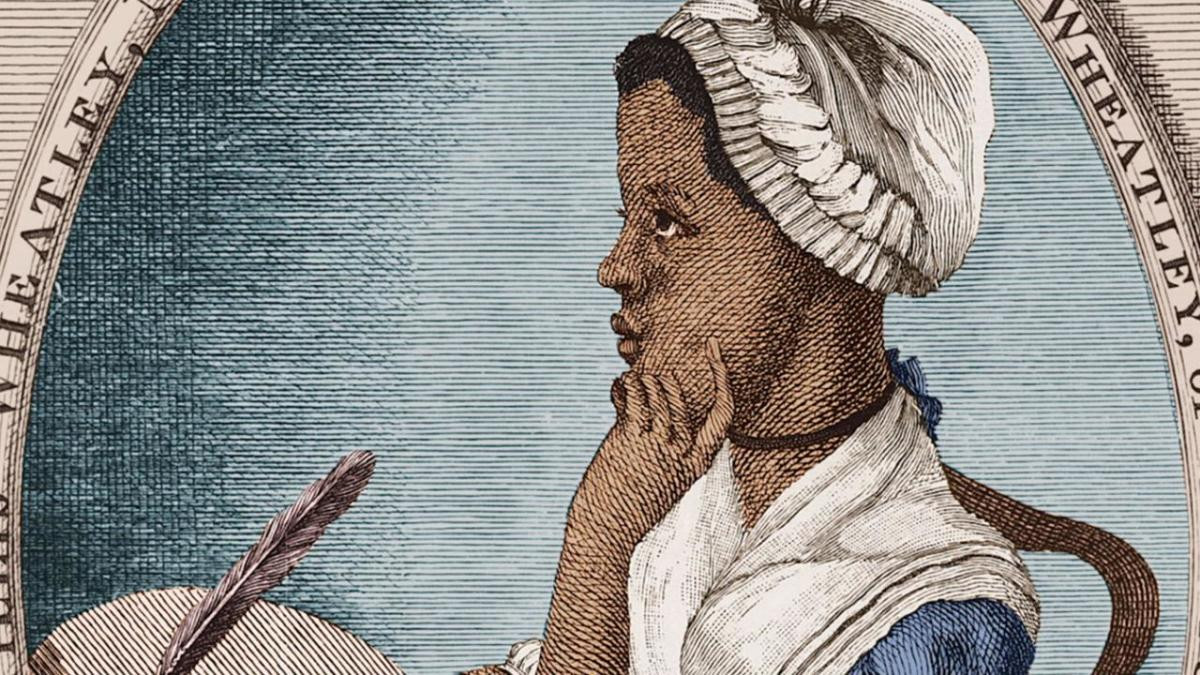 The corner of Beach and Tyler streets marks the spot where ships carrying kidnapped Africans would disembark at Beach Street Wharf. In 1761, a sickly, frightened seven- or eight-year-old girl from West Africa who spoke no English was "sold" to John Wheatley as a servant for his wife, Susannah. Susannah named the girl "Phillis" after the ship that carried her from Africa; she was given the last name of her "owners."
Ill and frail as she was, Phillis Wheatley was given fairly light indoor work to do for the Wheatley family who included Susannah, John, and their two teenaged children Mary and Nathaniel. Phillis's aptitude for learning was readily apparent, and Mary soon taught her to read and write in English. Phillis also studied Latin, literature, mythology, Christian theology, and geography. She wrote her first poem at the age of eleven, which stunned doubtful Bostonians. Phillis also became a devoted member of Old South Meeting House.
In 1770 newspapers in New England, New York, and Pennsylvania published Phillis's poetic tribute to the evangelical preacher George Whitefield who had recently died, which propelled her into the spotlight. Susannah Wheatley was so impressed with Phillis's ability she decided to publish a book of her poems in England. Eighteen prominent Boston men tested Phillis first to prove that she had, indeed, written her poems and did possess the knowledge of religion, mythology, and Latin her poems illustrated. Their signed statement appears at the beginning of Phillis's book, Poems on Various Subjects, Religious and Moral, which was published in England in 1773 while Phillis was traveling there with Nathaniel Wheatley. During her London visit, Phillis met some of Britain's most prominent citizens who decried her legal status as a slave and renewed cries for America to end the hateful institution of slavery. With the publication of her book, Phillis Wheatley became the first African American published poet in America.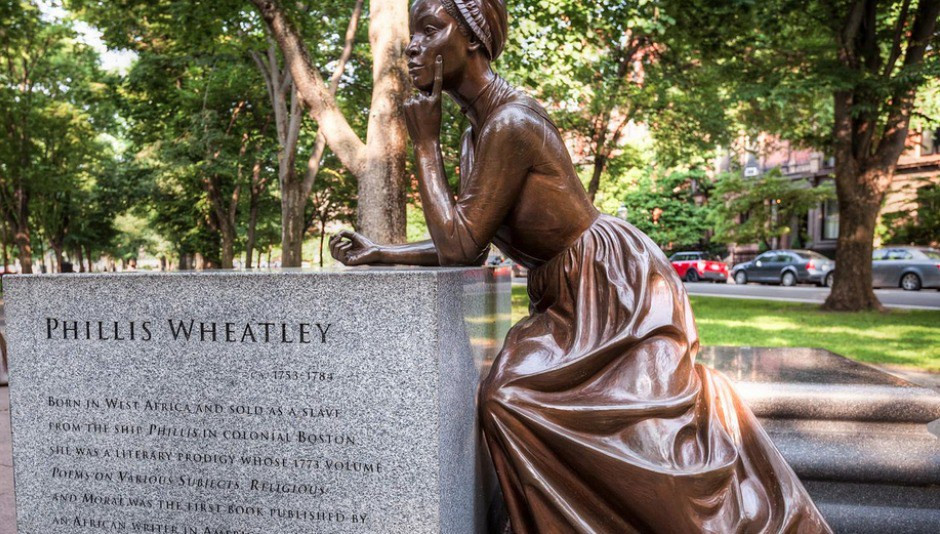 Susannah Wheatley freed Phillis upon her return to America, but Phillis remained in the Wheatley household until Susannah died in 1774. She continued to have poetry and letters published in local newspapers, focusing particularly on the evils of slavery and expanding the liberating expectations of the American Revolution to everyone. Her 1776 poem in praise of George Washington prompted a personal response from the General who invited Phillis to visit his headquarters in Cambridge. It is unclear if she ever did.
As a free woman, Phillis struggled economically, even after marrying John Peters, a free African, in 1778. Their first two children died in infancy, and Phillis suffered from poor health. She wrote another book of poetry, which no Boston printer would produce, and published a poem in 1781 called "Liberty and Peace" that expressed her hopes for the new United States of America. Shortly after their third child was born, John Peters apparently deserted Phillis. Finally, her health failed and Phillis Wheatley died on December 5, 1784, at the age of thirty, followed soon after by her infant. The two were buried in an unmarked grave somewhere in Boston.
Today, Phillis Wheatley's book of poems is considered the starting place of African American literature.
– Bonnie Hurd Smith
* © National Women's History Project | P.O. Box 469, Santa Rosa, CA 95402
* Boston Women's Heritage Trail, Biographies, Phillis Wheatley, - Bonnie Hurd Smith