Women In Politics
|
author/source:
Cathie Briggette
It's the first week in June which means that we are very nearly halfway through 2019. This year has been a hard one so far. We have seen continued assaults on women's rights, LGBTQ rights, and reproductive freedom. We have seen kids in cages at our border. We know of six who have died in U.S. custody, and we are almost certain there have been more. We've seen violent attacks on synagogues, mosques, and churches. And too, too many children killed because of gun violence.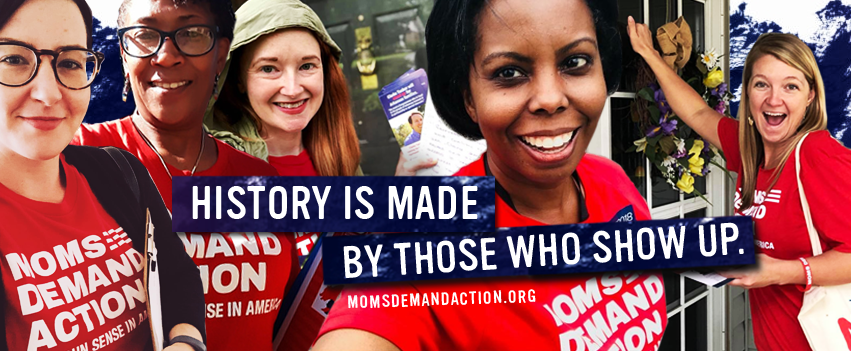 Women must have a seat at the table where decisions about our health, our bodies, our children, our families are being made.
In the past two weeks, we've seen nearly all-male legislatures in states like Georgia and Alabama pass bills that put unprecedented restrictions on women's health care. The bottom line is women must have a seat at the table where decisions about our health and our bodies are being made.
There are organizations across America that have made it their mission from day one to elect more women – women of color, LGBTQ+ women, women from all backgrounds and life experiences – to office, and that work has never been more urgent.
These groups have made it a priority to invest in women leaders in the South, and they're driving real change: Candidates have already flipped seats from men to women in states like Alabama and Georgia – districts nobody thought a woman could win. And with the stakes higher than ever, every woman is needed in this fight.

People who care, people like us, have come together to form a resistance to these assaults on our communities. And we have won because we haven't let them steal our joy or our resolve. We have built strong communities of women and allies who have built deep bonds of connection and built up the leadership of women from the most impacted communities around the country.
It is known that when we empower women to lead when we do the work year after year, we can change the face of representation at the state level and drive real change. The proof is there: One of these groups has been on the ground in Nevada for 12 years, and this year, Nevada has the first female-majority state legislature in the country. Freshman legislator and Connie Munk championed a sexual assault bill that was just signed into law.
This is what long-term change looks like, and we're going to do the exact same thing in states like Alabama, Georgia and all across the South. These groups are expanding their efforts to recruit and train more women, not just in blue states, but in deep-red states that need women in leadership.
Please make it an effort to visit these groups and support them. Whether you are democrat or republican, these groups will educate and help you understand what is going on in politics in the United States and internationally and IF you are interested, there is help for YOU to become a leader for women.