Women in History - Marty Langelan and Yvonne Spicer
|
author/source:
Renée Greene
March is National Women's History Month
In 1987 the US Congress designated March as National Women's History Month. This creates a special opportunity in our schools, our workplaces, and our communities to recognize and celebrate the often-overlooked achievements of American women. Each year there is a special Theme and women whose lives exemplify that theme are selected as National Honorees.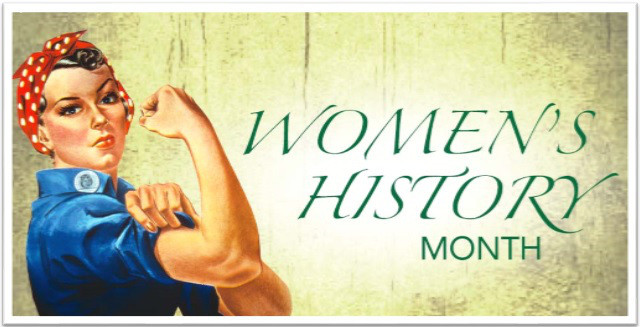 NEVERTHELESS, SHE PERSISTED:
Honoring Women Who Fight All Forms of Discrimination Against Women
National Women's History Project's 2018 Honoree

Marty Langelan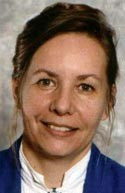 A leader in the global effort to end harassment and gender-based violence, Marty Langelan is called "the godmother of direct intervention." She's an economist, martial artist, past president of the DC Rape Crisis Center, and the author of Back Off: How to Confront and Stop Sexual Harassment. She's been derailing harassers for decades.
Langelan pioneered feminist self-defense training and bystander tactics, organized the first major city-wide anti-harassment campaign (1985-87), and conducted the first feminist survey on harassment. She recently designed the first effective harassment-prevention strategy for public bus/subway systems, training thousands of transit workers. Her self-defense and anti-harassment programs are used worldwide.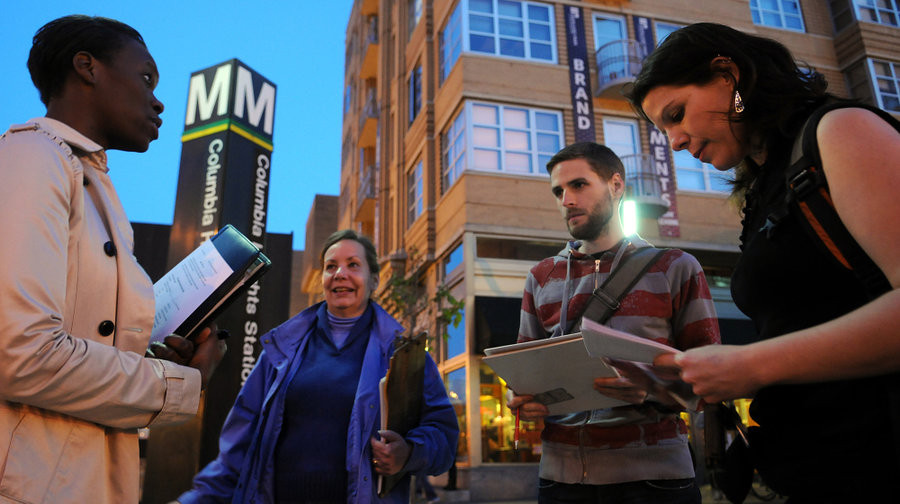 She's taught hundreds of thousands of people how to interrupt sexist/racist behavior, reclaim jobs and neighborhoods from harassers, and shut down sexual predators. Langelan developed the Direct-Action Toolkit–more than 100 practical, principled ways to stop harassers in their tracks. Unlike legal/administrative remedies, direct-action works fast. These intervention tools are an efficient form of nonviolent civil disobedience, designed to disrupt the aggressor's agenda. The direct-action techniques can even turn harassers into allies.
Langelan provides violence-intervention skills for international human-rights organizations, anti-rape activists, environmentalists, and many others. She teaches kids how to stop bullies, and communities how to intervene to stop white-supremacist bigots.
In 1971, she filed and won one of the earliest federal sex-discrimination actions, tackling the sexist disparity in graduate student funding. As a young government economist, she founded one of the first Federal Women's Committees, making the Civil Aeronautics Board reallocate its training funds and open upward-mobility jobs. She handled discrimination cases for federal employees (and won the DOT Silver Medal for creating the national system to rate airlines' on-time performance).
As president of the National Woman's Party (1999-2005), Langelan launched and led the massive preservation project to save Alice Paul's headquarters in Washington, DC. She rescued the historic building, suffrage banners, and archives.
A lifelong activist, Langelan committed her first act of feminist civil disobedience 60 years ago, when she catapulted 30 second-grade classmates into action to stop a teacher from brutally humiliating a child. Even seven-year-olds can do a fast intervention.
YVONNE SPICER, A WOMAN OF FIRSTS IN MASSACHUSETTS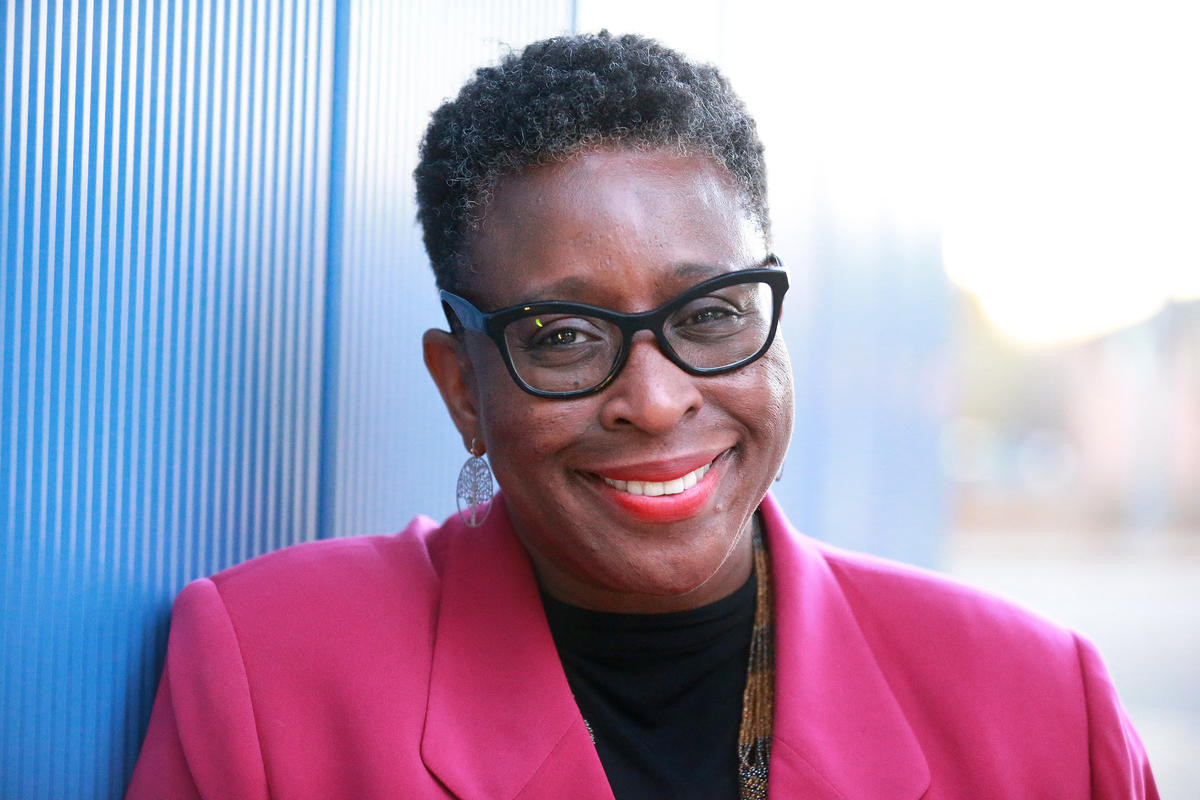 Mayor Yvonne Spicer is the first Mayor of the City of Framingham. She was sworn into office on January 1, 2018, the same day Framingham officially became a city.
A 32-year Framingham, Massachusetts resident, and long-time educator, Mayor Spicer was previously the Vice President for Advocacy and Educational Partnerships at Boston's Museum of Science. While there, Mayor Spicer was known for building partnerships in STEM education with policymakers, school districts, municipalities, business and other non-profit organizations. Prior to that, she was an administrator in both the Framingham and Newton public schools, after beginning her career as a teacher in Framingham.
Appointed to the Massachusetts Governor's STEM Advisory Council in 2010 by Governor Deval Patrick as the co-chair of the council's teacher development committee, she was reappointed in 2017 by Governor Charlie Baker and served on the Computer Science & Engineering and Career Pathways committees. Mayor Spicer was instrumental in establishing the 2001 Massachusetts Technology/engineering curriculum framework and the first ever K-12 assessment for technology & engineering. She has also served as an advisor/content expert to the National Governors Association. Mayor Spicer has been a consultant to numerous states on technology & engineering standards, strategic leadership development and business engagement.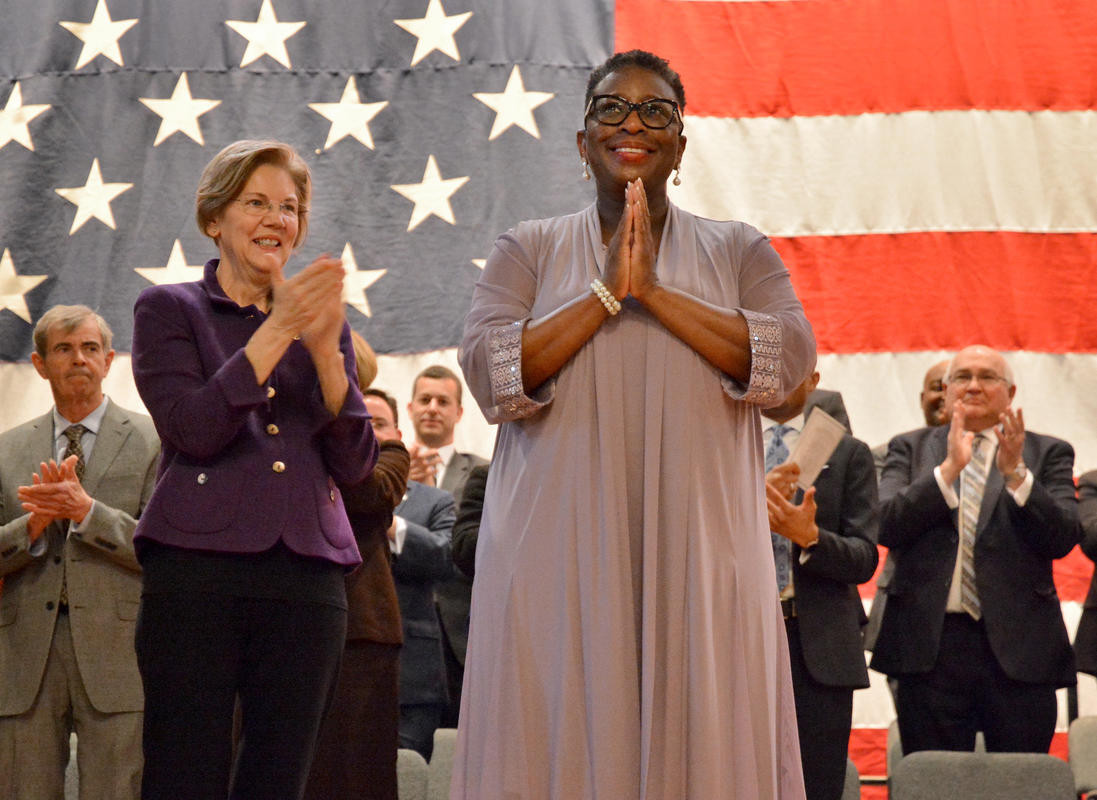 Committed to sustainable economic growth, the Mayor served on the Massachusetts Business Roundtable, the Massachusetts Office of the Treasurer Economic Empowerment Trust Fund, was a Town Meeting Member and served on the Standing Committee on Ways & Means. She is the 2017 President-Elect to the International Technology Engineering Education Association (ITEEA) an international organization designed to build capacity for technology and engineering education globally working with K-12, higher education and business and industry. The Mayor is on the Board of Directors of the Plumbing Museum.
Mayor Spicer grew up in Brooklyn, New York and attended Brooklyn Technical High School where she developed a passion for architecture and building structures from drawings. She accepted a scholarship to the State University of New York-Oswego, graduating with a B.S. in industrial arts & technology and an M.S. in technology education. She earned her doctorate in Educational Leadership at University of Massachusetts, Boston.
* © National Women's History Project | P.O. Box 469, Santa Rosa, CA 95402