Trending 5-3-2018
|
author/source:
Renée Greene
Giuliani says Trump reimbursed Cohen for Stormy Daniels payment

By Sophie Tatum
Giuliani: Trump repaid Cohen for Stormy payment – WTF?
Washington (CNN) Rudy Giuliani said Wednesday that President Donald Trump paid back his personal lawyer, Michael Cohen, the $130,000 in hush money that was used to pay off Stormy Daniels.
The payment is going to turn out to be "perfectly legal," Giuliani said in an interview with Fox News' Sean Hannity.
"That money was not campaigning money, sorry," Giuliani said. "I'm giving you a fact now that you don't know. It's not campaigning money. No campaign finance violation." Hannity replied: "Because they funneled it through the law firm?" To which Giuliani said: "Funneled it through the law firm, and the President repaid him."
Giuliani recently joined Trump's legal team in an effort to bring special counsel Robert Mueller's investigation into Russia's 2016 election meddling and any possible coordination with the Trump campaign to an end. The addition of Giuliani came following the departure of Trump's former lawyer John Dowd.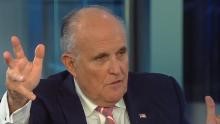 Trump previously denied knowledge of the payment, which has since spurred a lawsuit against the President. When asked about Giuliani's comments, White House deputy press secretary Hogan Gidley told Fox News that it is ongoing litigation and referred the questions to the President's outside counsel. Later, Giuliani told The Washington Post he had spoken to the President far in advance about publicly discussing the reimbursement, and said he doesn't expect to be fired. He said his remarks on Hannity were approved by Trump.
In an interview with The Wall Street Journal after the Fox News interview aired, Giuliani said again that Trump had paid Cohen back, but argued that it was not a campaign finance violation or a crime of any kind.
When asked whether his statements to Fox contradict Trump's previous denial of knowledge of the payment, Giuliani said it was "not [an] issue," according to the Journal. Trump was "probably not aware" of Cohen's payment to Daniels when it happened, he added. "Remember October 2016, hardly will recall any of that in detail. I don't remember it clearly either," Giuliani said, according to The Wall Street Journal.
Cohen admitted to paying Daniels out of his own pocket through a private LLC. However, Trump never signed the nondisclosure agreement, so Daniels is claiming in her suit that the agreement is now void. "In a private transaction in 2016, I used my own personal funds to facilitate a payment of $130,000 to Ms. Stephanie Clifford," Cohen said in a statement in February. "Neither the Trump Organization nor the Trump campaign was a party to the transaction with Ms. Clifford, and neither reimbursed me for the payment, either directly or indirectly."
There have been questions surrounding the legality of the payment considering various campaign finance laws. In January, the group Common Cause sent letters to Deputy Attorney General Rod Rosenstein and the Federal Election Commission asking them to investigate the Daniels payment, calling it an illegal in-kind campaign contribution.
Daniels' lawyer Michael Avenatti said he was "stunned" by Giuliani's claim that Trump knew about the payment. "I am stunned and speechless. If this is accurate, the American people have been lied to and deceived for months. And justice must be served," Avenatti said.
Common Cause's Paul S. Ryan said Giuliani's comments could expose Trump to a possible criminal prosecution, along with Cohen. Ryan said if Trump reimbursed Cohen that would mean Trump knew about the payment, which would make Trump vulnerable. Ryan said despite whether Cohen was paid back, Trump's lawyer could have violated campaign contribution law because Ryan said it appears Cohen made an illegally large in-kind contribution to the Trump campaign.
In the same interview, Giuliani also called ex-FBI Director James Comey a "disgraceful liar," and said he thinks Comey should be prosecuted.
"I know James Comey. I know the President. Sorry, Jim, you're a liar -- a disgraceful liar," Giuliani said.Giuliani then went on to say that "every FBI agent in America has his head down," because of Comey.
Comey and Trump have had a tumultuous relationship following Comey's firing. Comey recently published a memoir, which detailed his encounters with the President, and has said he thinks Trump is "morally unfit" for the presidency.
Trump, in turn, has also repeatedly sounded off on Comey via social media. Prior to Comey's book release, Trump even insinuated Comey should go to jail, tweeting: "The big questions in Comey's badly reviewed book aren't answered like, how come he gave up Classified Information (jail), why did he lie to Congress (jail), why did the DNC refuse to give Server to the FBI (why didn't they TAKE it), why the phony memos, McCabe's $700,000 & more?" Giuliani echoed that suggestion on Fox News, telling Hannity that Comey should be prosecuted. "Comey should be prosecuted for leaking confidential FBI information when he leaked his report intended to develop a special prosecutor for the President of the United States," Giuliani said. CNN's MJ Lee and Sara Sidner contributed to this report.
LADIES KEEP YOU EYES ON IOWA
DES MOINES, Iowa (AP) — Republican legislators sent Iowa's governor a bill early Wednesday that would ban most abortions once a fetal heartbeat is detected, usually around six weeks of pregnancy, propelling the state overnight to the front of a push among conservative statehouses jockeying to enact the nation's most restrictive regulations on the procedure.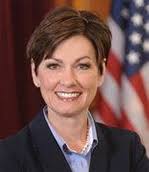 Critics say the so-called "heartbeat" bill, which now awaits the signature of anti-abortion GOP Gov. Kim Reynolds, would ban abortions before some women even know they're pregnant. That could set up the state for a legal challenge over its constitutionality, including from the same federal appeals court that three years ago struck down similar legislation approved in Arkansas and North Dakota.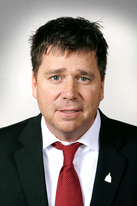 Backers of the legislation, which failed to get a single Democratic vote in either Iowa chamber, expressed hope it could challenge Roe vs. Wade, the landmark 1973 U.S. Supreme Court ruling that established women have a right to terminate pregnancies until a fetus is viable. Conservatives say an influx of right-leaning judicial appointments under President Donald Trump could make it a possibility.
"Today we will begin this journey as Iowa becomes ground zero, now nationally, in the life movement," Sen. Rick Bertrand, a Republican from Sioux City, said during floor debate.
Erin Davison-Rippey, a spokeswoman for Planned Parenthood of the Heartland, said in a statement Iowa Republicans "do not care how much taxpayer money will be spent on a lawsuit ... or how many families may choose to go elsewhere because Iowa is no longer a state where they are safe to live and work."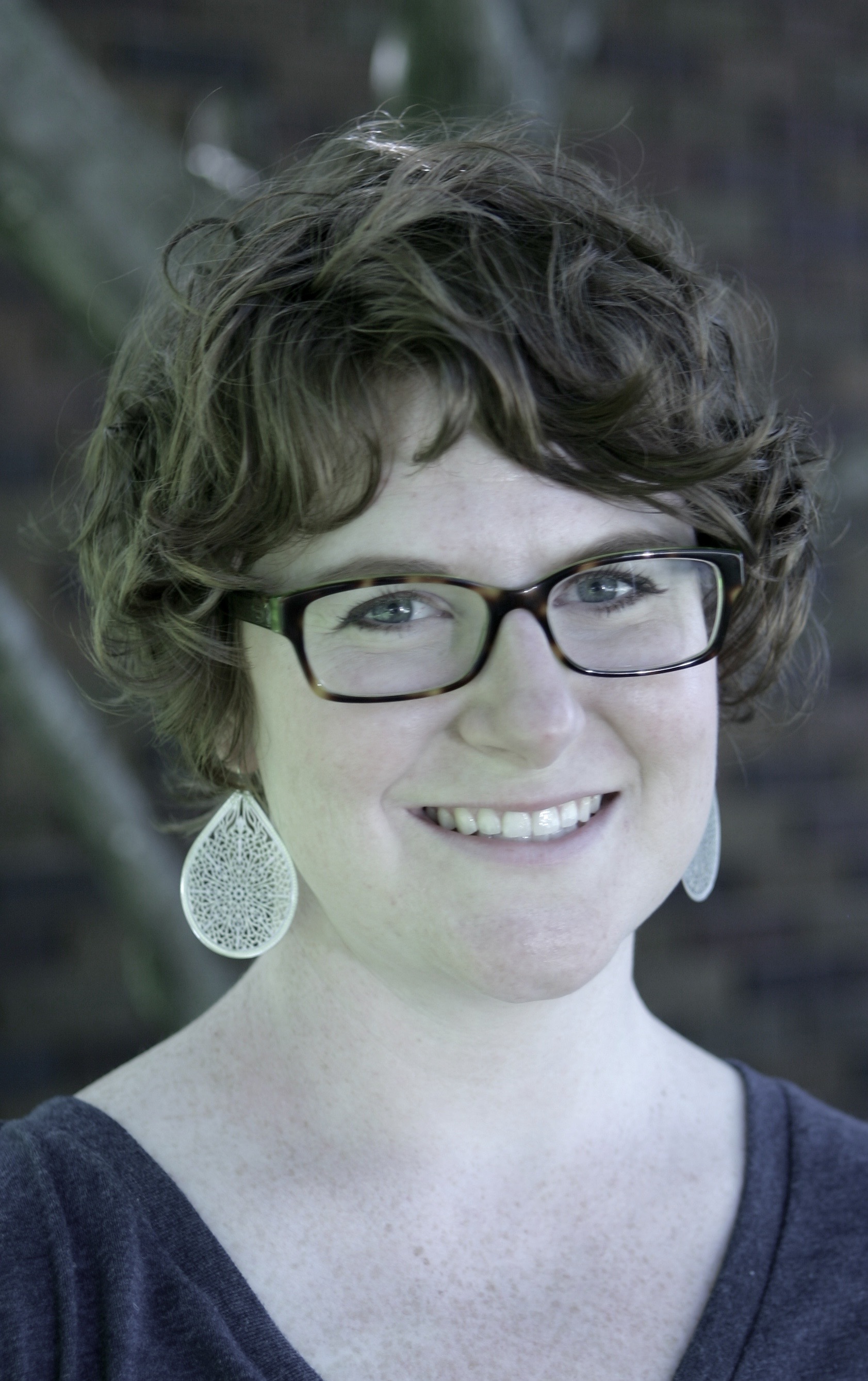 The House began debate over the measure early Tuesday afternoon, voting it out shortly before midnight with six Republicans there opposing it. The Senate then picked it up, with approval shortly after 2 a.m. Wednesday. The nearly back-to-back votes come as Iowa lawmakers are on overtime at the state Capitol, trying to pass a spending budget and tax cuts later this week.
Reynolds declined Wednesday to say whether she'll sign the bill into law. She did note: "I'm pro-life. I'm proud to be pro-life. I've made that very clear."
Iowa Attorney General Tom Miller told reporters Wednesday he's reviewing whether his office would defend the bill if signed into law, acknowledging his staff is reviewing its constitutionality.
"We're considering whether we should recuse ourselves," he said. "We do this very rarely, but we're looking at this case to see whether that should be one of those rare exceptions."
Several states have attempted to advance abortion bans in recent years. Mississippi passed a law earlier this year banning abortions after 15 weeks of pregnancy, but it's on hold after a court challenge. The U.S. Supreme Court has declined to hear similar heartbeat bills North Dakota and Arkansas approved in 2013 after they were rejected by the 8th U.S. Circuit Court of Appeals.
A federal court challenge would likely make its way to that appeals court, which has become increasingly conservative during Donald Trump's administration.
Of the 11 active judges on the court, only one Democratic appointment remains. Jane Kelly was named by Barack Obama in 2013. One judge is a Ronald Reagan pick, six were appointees of George W. Bush and three were named to the court by Donald Trump. Two Trump judges replaced Bill Clinton appointees. The third replaced a Bush judge.
The court begrudgingly rejected as unconstitutional the heartbeat bills from North Dakota and Arkansas.
In both cases, the appeals court judges made it clear they were only striking down the laws because the U.S. Supreme Court precedent bound them to do so. They strongly suggested that the high court reverse previous abortion rulings by eliminating a federal constitutional right to abortion and allowing states to decide when a fetus is viable.
The Iowa legislation contains some exemptions, including allowing abortions after a detectable heartbeat to save a pregnant woman's life or in some cases of rape and incest. Another provision prohibits some uses of fetal tissue, with exemptions for research. A woman would have to report a rape within 45 days to law enforcement or a physician to qualify for an exemption to the abortion ban. Incest must be reported within 140 days to receive an exemption.
Rep. Mary Wolfe, a Democrat from Clinton, said nothing would stop a woman from lying to a physician, who can't investigate or report the alleged crime. Conversely, she said a child who is raped but delays reporting it until showing signs of pregnancy could be denied an abortion.
The bill provides immunity to women receiving abortions but not to doctors who perform them. Their licenses could be revoked for violations, and prosecutors could consider criminal charges against them. That's not addressed by the bill, a point Democrats criticized.
Iowa Republicans have long sought to approve legislation that would further restrict abortion, and their flip of the state Senate chamber in the 2016 election gave them a trifecta of GOP power for the first time in nearly 20 years. The last session, they passed a bill banning most abortions after 20 weeks of pregnancy, which is in effect.
A provision in that legislation requiring a three-day waiting period for abortions — among the longest wait periods in the country — was challenged in court. It remains on hold amid litigation being considered by the state Supreme Court.
Iowa Republicans have indicated the 20-week ban was just the start of the legislation finalized Wednesday.
"A baby has become something we can throw away. This bill says it's time to change the way we think about unborn life," said Rep. Sandy Salmon, a Janesville Republican. AP reporter David Pitt in Des Moines contributed to this report.
CAMBRIDGE ANALYTICA CLOSING THE DOORS
"Over the past several months, Cambridge Analytica has been the subject of numerous unfounded accusations and, despite the company's efforts to correct the record, has been vilified for activities that are not only legal but also widely accepted as a standard component of online advertising in both the political and commercial arenas," the company's statement said.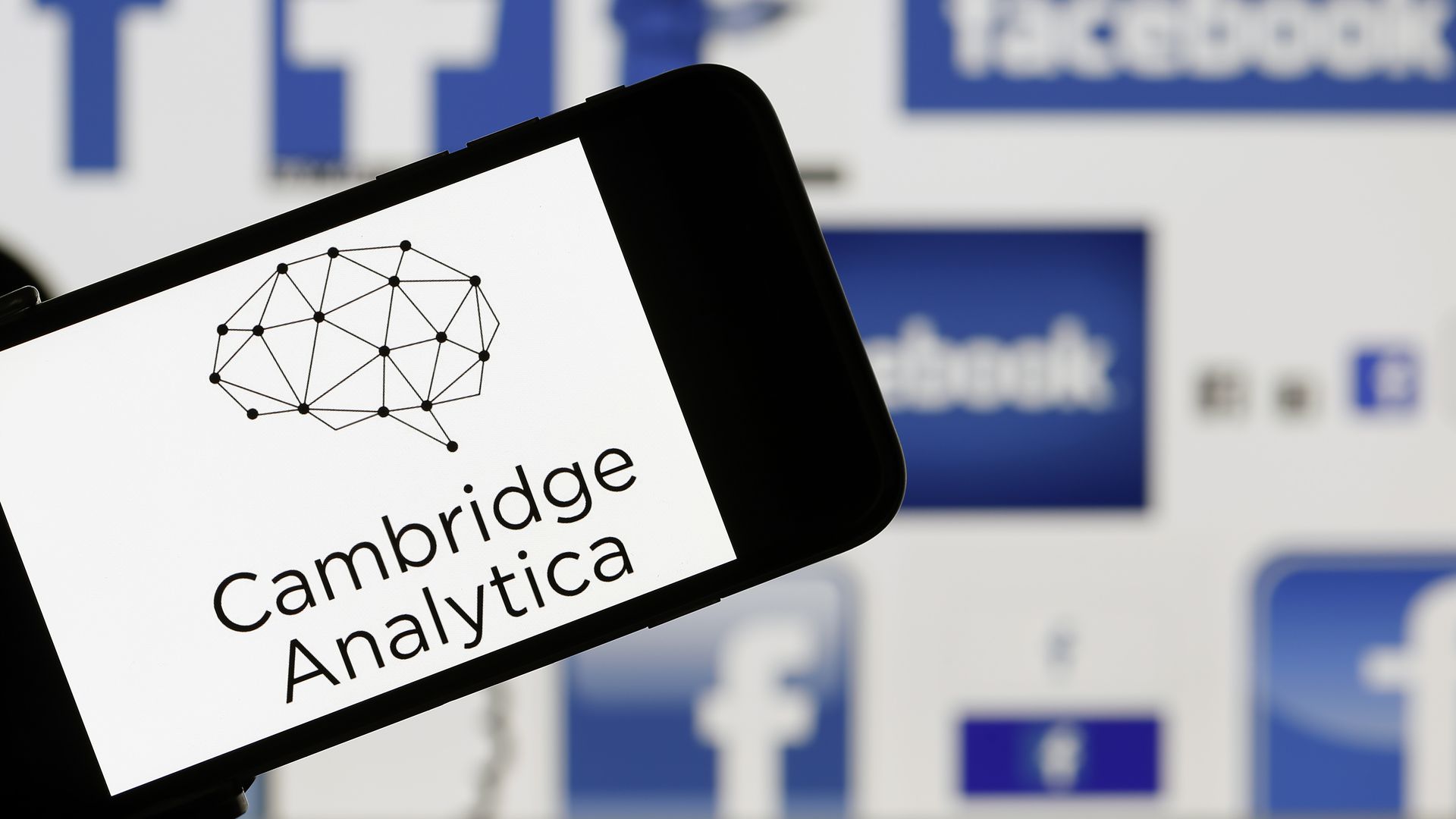 Cambridge Analytica also said the results of an independent investigation it had commissioned, which it released on Wednesday, contradicted assertions made by former employees and contractors about its acquisition of Facebook data. The report played down the role of a contractor turned whistle-blower, Christopher Wylie, who helped the company acquire Facebook data, calling it "very modest."
Cambridge Analytica did not reply to requests for comment. The news of Cambridge ceasing operations was earlier reported by The Wall Street Journal and Gizmodo.
The company, bankrolled by Robert Mercer, a wealthy Republican donor who invested at least $15 million, offered tools that it claimed could identify the personalities of American voters and influence their behavior. Those modeling techniques underpinned Cambridge Analytica's work for the Trump campaign and for other candidates in 2014 and 2016.
But Cambridge Analytica came under scrutiny over the past year, first for its purported methods of profiling voters and then over allegations that it improperly harvested private data from Facebook users. Last year, the company was drawn into the special counsel investigation of Russian interference in the 2016 election.
The company was also forced to suspend its chief executive, Alexander Nix after a British television channel released an undercover video. In it, Mr. Nix suggested that the company had used seduction and bribery to entrap politicians and influence foreign elections.
Facebook has since announced changes to its policies for collecting and handling user data. Its chief executive, Mark Zuckerberg, testified last month before Congress, where he faced criticism for failing to protect users' data.
The controversy dealt a major blow to Cambridge Analytica's ambitions of expanding its commercial business in the United States, while also bringing unwanted attention to the American government contracts sought by SCL Group, an intelligence contractor.
Besides working for the Trump campaign, Cambridge Analytica was previously hired by the political action committee founded by John R. Bolton, the national security adviser. It had also worked for the 2016 presidential campaigns of Ben Carson and Senator Ted Cruz.
But no candidates for federal office in the United States have disclosed paying Cambridge Analytica during the 2018 cycle. A Republican congressional candidate in California did report voiding a $10,000 transaction with the company in early March, according to federal election records.
The company also unsuccessfully tried to court some major commercial clients in the last year, including Mercedes-Benz and Anheuser-Busch InBev, the global brewer, according to one former employee. Cambridge pitched AB InBev by claiming that it could position Bud Light as the beer for the young party crowd and Budweiser for old-school conservatives, according to the former employee, who asked not to be named because the person was restricted from speaking about the company's business.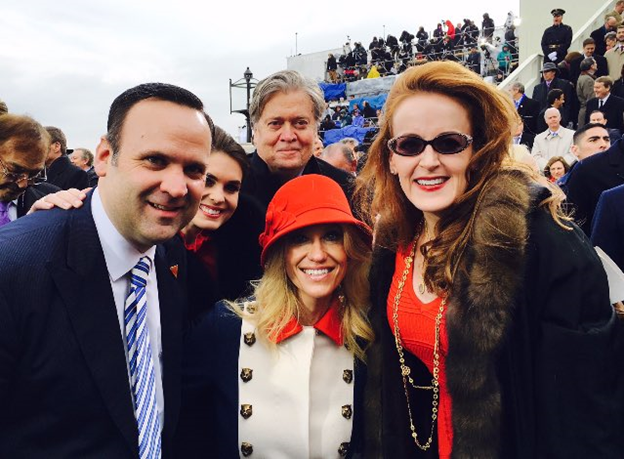 In recent months, executives at Cambridge Analytica and SCL Group, along with the Mercer family, have moved to create a new firm, Emerdata, based in Britain, according to British records. The new company's directors include Johnson Ko Chun Shun, a Hong Kong financier and business partner of Erik Prince. Mr. Prince founded the private security firm Blackwater, which was renamed Xe Services after Blackwater contractors were convicted of killing Iraqi civilians.
Cambridge and SCL officials privately raised the possibility that Emerdata could be used for a Blackwater-style rebranding of Cambridge Analytica and the SCL Group, according to two people with knowledge of the companies, who asked for anonymity to describe confidential conversations. One plan under consideration was to sell off the combined company's data and intellectual property.
An executive and a part owner of SCL Group, Nigel Oakes, has publicly described Emerdata as a way of rolling up the two companies under one new banner. Efforts to reach him by phone on Wednesday were unsuccessful.
The former Cambridge Analytica employee said that staff members were originally told there would be an all-hands meeting in London on Tuesday, but that it was pushed back a day. Then, after assembling at 9:30 a.m. Wednesday, they were kept waiting through the morning and much of the afternoon before Julian Wheatland, the company's chief executive, delivered the news.
The damage to the company's reputation was simply too severe, and it was "futile" and "pointless" to try to rebuild amid investigations in the United States and Britain, Mr. Wheatland said, according to the former Cambridge Analytica employee, who was informed by those in attendance.
Employees in Washington were notified during a conference call later in the day. They were then told to turn over their identification cards and any company property and to go home. By 2 p.m., Cambridge Analytica offices on Pennsylvania Avenue were empty save for a single man, who refused to answer questions from a reporter. ~ New York Times, May 2, 2018, Ben Protess and Adam Goldman contributed reporting
TWO BLACK MEN ARRESTED AT STARBUCKS SETTLE WITH PHILIDELPHIA FOR $2

The arrests of Rashon Nelson and Donte Robinson led the coffee chain to announce it will close 8,000 stores for an afternoon of "racial-bias education."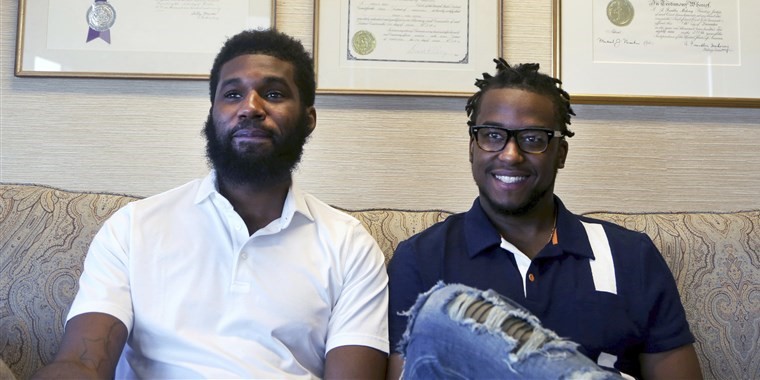 Rashon Nelson left, and Donte Robinson in their attorney's office in Philadelphia last month.Jacqueline Larma / AP file
The two black men whose arrest at a Philadelphia Starbucks last month set off a wave of protests against the coffee giant for discrimination have reached a settlement with the city, the mayor's office said Wednesday. They will each be paid $1.
In addition, Donte Robinson and Rashon Nelson, both 23, will release the city and employees of all claims in exchange for the creation of a $200,000 fund that, through the help of a nonprofit organization, will assist young entrepreneurs in Philadelphia.
Robinson and Nelson will also serve on a committee to establish and award the grants, which will focus on starting a pilot curriculum for public high school students to attain the skills to become business owners.
The mayor's office said Nelson, Robinson and their attorneys will not receive any payment from the grant funds. The money will come from the budget of the city's Finance Department.

"I am pleased to have resolved the potential claims against the city in this productive manner," Mayor Jim Kenney said in a statement. "This was an incident that evoked a lot of pain in our city, pain that would've resurfaced over and over again in protracted litigation, which presents significant legal risks and high financial and emotional costs for everyone involved."
He added that Robinson and Nelson approached the city with the idea "in an attempt to make something positive come of this."
Seattle-based Starbucks Corp. previously apologized for the April 12 arrests of Nelson and Robinson while they sat inside a store in the city's wealthier Rittenhouse Square neighborhood waiting for a business meeting — an act that observers say is hardly uncommon.

A video of the incident went viral and provoked accusations of racism against police and the company. The store manager who called 911 on the men as they waited is no longer with that store. Starbucks CEO Kevin Johnson in a statement Thursday thanked Nelson and Robinson for their "willingness to reconcile." "I welcome the opportunity to begin a relationship with them to share learnings and experiences," he said. The police were called because these men hadn't ordered anything. They were waiting for a friend to show up, who did as they were taken out in handcuffs for doing nothing. All the other white ppl are wondering why it's never happened to us when we do the same thing.
A lawyer for Nelson and Robinson did not immediately return a request for comment.
The coffee chain on May 29 plans to close more than 8,000 U.S. stores for an afternoon to train nearly 175,000 workers in "racial-bias education."
Philadelphia Police Commissioner Richard Ross first defended the officers' actions in arresting the men, but later apologized. He told reporters that the men had not purchased anything and refused to leave.
Nelson and Robinson were eventually let go after about eight hours in police custody, with a spokesman for the district attorney's office saying there was a "lack of evidence" that a crime had been committed. Starbucks did not press any charges.
Demonstrators still voiced their outrage at protests and said the arrests had become a flashpoint for how businesses treat people of color differently than white customers. They carried signs saying, "Too Little Too Latte," and "Shame on You Starbucks."
Robinson, who said he's been a Starbucks customer since he was 15, told The Associated Press on Wednesday that the agreement with Philadelphia was the right decision.
"We thought long and hard about it and we feel like this is the best way to see that change that we want to see," he said. "It's not a right-now thing that's good for right now, but I feel like we will see the true change over time."
FACEBOOK IS GETTING INTO DATING SERVICES
Facebook announced this week it's getting into online dating -- a surprising move that comes just six weeks after the Cambridge Analytica scandal.
The timing couldn't be more off for the news. The company is still working to prove its users aren't just a product it's commoditizing for advertisers. In March, data firm Cambridge Analytica, which had ties to President Donald Trump's campaign, accessed information from as many as 87 million Facebook users without their knowledge. CEO Mark Zuckerberg later endured two days of questions on Capitol Hill about Facebook's responsibilities to users and collection practices.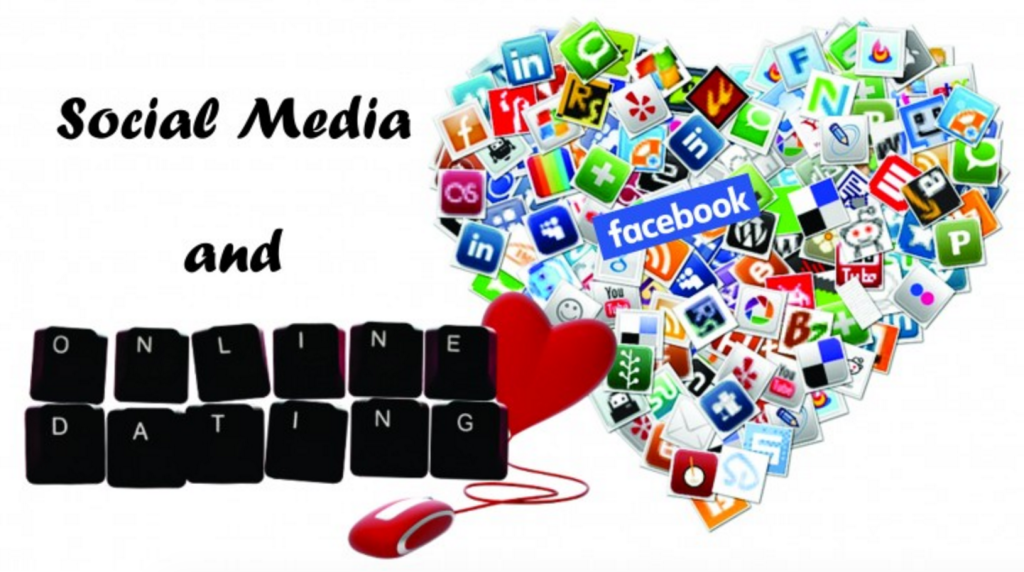 On Tuesday, Zuckerberg announced on stage at Facebook's annual developers' conference, F8, a dating feature to help people find relationships. The timing of the service has not yet been announced. Some critics panned the move as a way to gather more personal data about its single users and questioned if the personal information would show up in News Feeds for friends to see.
"I know a lot of you are going to have questions about this," Zuckerberg said during his keynote speech. "We've designed this with privacy and safety in mind from the beginning."
Dating profiles, in fact, won't be visible to friends or appear in News Feeds. It's an opt-in feature, and users won't be matched with people they're already friends with on Facebook. There's also a text-only private messaging inbox, which isn't connected to the Messenger or WhatsApp apps.
Nick Hayes, a senior analyst at research firm Forrester, said the guidelines around its dating tools may help users feel more secure or inclined to share information, but it's not evident as of right now how else Facebook will protect user privacy. "It's still unclear how those features are going to help users manage or limit the amount of data Facebook gleans from their dating interactions," he said.
A Facebook spokesperson said the company doesn't plan to show ads within the dating experience or use user information to target ads in News Feeds. Debra Aho Williamson, a principal analyst at research firm eMarketer, said the company will need to be transparent as to how it uses member data and who sees it. "This will be a good test of whether Facebook can truly create a positive, privacy-aware service for its users," she said.
Experts say it's not shocking Facebook is getting into dating, especially given that existing dating-app companies have largely relied on the social media behemoth for their own apps. Apps like Tinder, for example, require a Facebook login to use its service. This grants the apps access to select Facebook data, which speeds up the process of creating dating profiles. It also helps companies weed out fake profiles.
"I am surprised it took this long for Facebook to get into the space," said Patrick Moorhead, principal analyst at Moor Insights & Strategy. "Users will have many questions on privacy, but I believe more people [are] concerned with Facebook making a mistake and posting something private to the more public News Feed."
The new service creates more competition for IAC's Match Group, which owns dating apps such as Tinder, Match, OkCupid, and HowAboutWe. Match Group has monopolized the dating app industry by buying dating startups that compete with its own services. Match Group's stock fell down about 20% following Facebook's announcement.
Meanwhile, Hinge -- another app-based dating service -- pointed out similarities between its own app and the Facebook dating service mockup shown at the conference.
Facebook's entrance into the arena could make it even more difficult for startups to find success. But for now, whether or not users sign up could come down to trust. ~CNNMoney (New York)