Trending 4-4-2018
|
author/source:
Renée Greene
SHOOTER AT YOUTUBE DEAD, 3 WOUNDED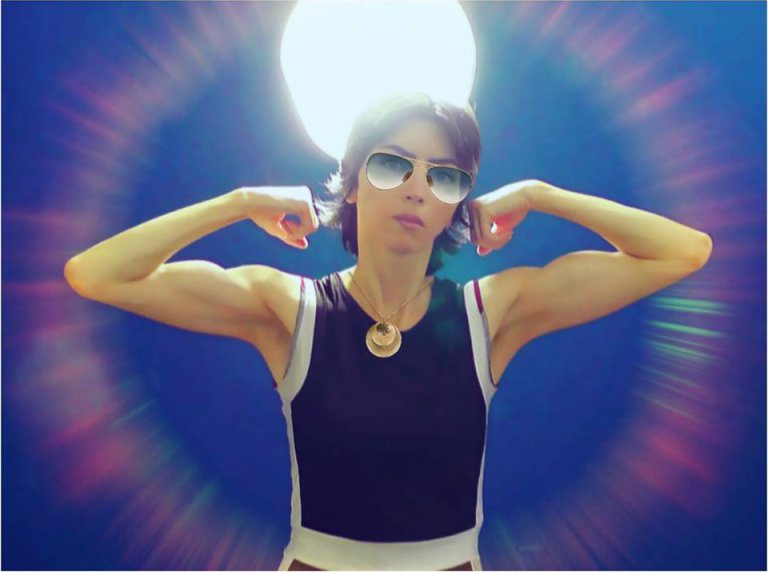 Furious with YouTube because it had stopped paying her for videos she posted, a woman shot three people then killed herself, according to what her father said late Tuesday. She has been identified as Nasim Aghdam of Southern California. Her father, Ismail Aghdam said "she was angry" YouTube stopped everything. He reported his daughter missing on Monday after she did not answer his calls for two days.
People who post on YouTube can receive money from advertisements that accompany their videos, but the company "de-monetizes" some channels for reasons including inappropriate material or having fewer than 1,000 subscribers.
A 36-year-old man was in critical condition, a 32-year-old woman was in serious condition, and a 27-year-old woman was in fair condition, a spokesman for San Francisco General Hospital said.
INGRAHAM WILL RETURN NEXT WEEK
Fox News took the unusual step of affirming that Laura Ingraham will return to her weeknight news program next week. Jack Abernethy, co-president of Fox News, defended Ingraham in the wake of an advertiser boycott, Variety reports. "We cannot and will not allow voices to be censored by agenda-driven intimidation efforts," Abernethy told the Los Angeles Times. "We look forward to having Laura Ingraham back hosting her program next Monday when she returns from spring vacation with her children."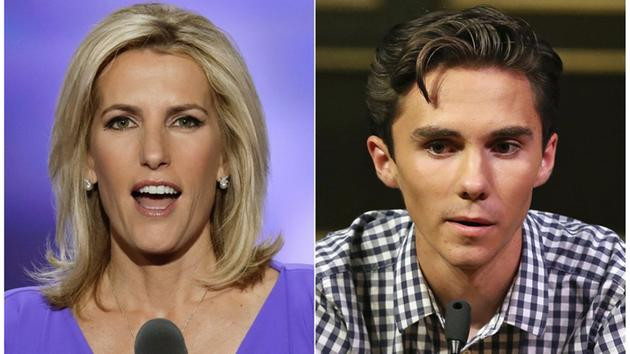 The statement was a clear message that the cable news network is sticking with Ingraham after her tweet last week mocking David Hogg, a survivor of the Parkland, Fla., mass shooting, spurred him to suggest an ad boycott. At least 17 advertisers, including Nutrish, Trip Advisor, Bayer, Johnson & Johnson and Hulu, announced they would no longer run ads during the program. Ingraham apologized, but advertisers continued to pull ads from her program over the weekend. Meanwhile, the makers of My Pillow tweeted that they would continue to advertise on the program.
"Ingraham Angle," which debuted last October, is Fox News' third-highest-rated prime-time news program. But last week, viewership dropped 6 percent Wednesday to Thursday to 2.152 million viewers, The Wrap reports. Lawrence O'Donnell's MSNBC program beat Ingraham Thursday with 2.205 million viewers. On Good Friday, Ingraham's program attracted 1.9 million viewers, compared to O'Donnell's 1.707 million.
50 YEARS LATER REMEMBERING MARTIN LUTHER KING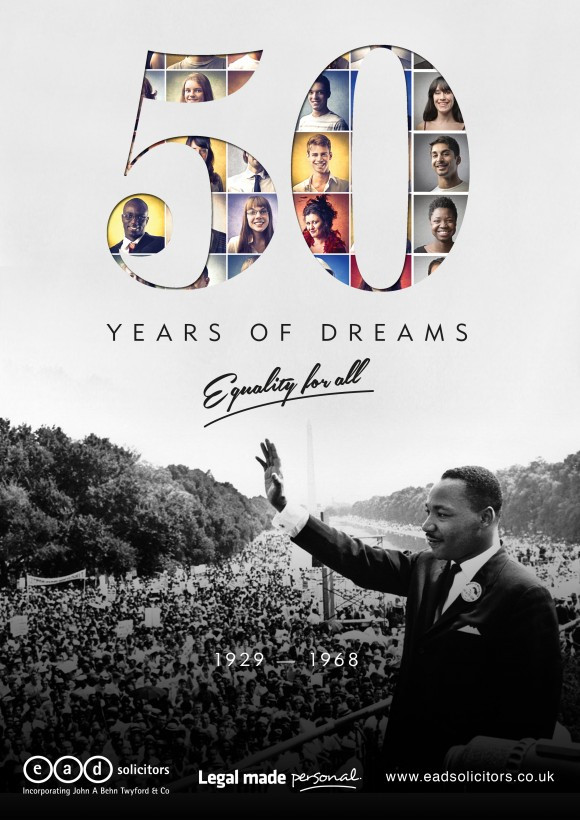 WASHINGTON — Thousands of people are expected to rally in the nation's capital Wednesday to mark 50 years since Martin Luther King Jr. was assassinated, all with the hope of finishing his work to end racism in the U.S.
The milestone hits as the nation is seeing a steady rise in white supremacy and as tensions continue to mount between the black community and police departments. Just last month, protests broke out in Sacramento after an unarmed black man was shot eight times, most of the bullets hitting him in the back. The high-profile shooting reignited the anger and frustrations of minorities who feel targeted by officers because of their skin color.
Organizers of Wednesday's event, dubbed A.C.T. to End Racism, say about 50,000 people will march in silence from the Martin Luther King Jr. monument at 7 a.m. to the National Mall where they will hold a rally. Faith leaders, activists, and celebrities are expected to speak at the event, including actor Danny Glover and activist DeRay Mckesson. The aim, organizers say, is to commemorate King's legacy "and issue a call to action" in hopes of launching a movement to finish what King started: Ending racism once and for all.
"This year marks the 50 years, but yet we're still dealing with the same issues," said Jacquelyn Dupont-Walker, co-chair of the National Council of Churches' task force on racial justice and reconciliation, which is planning the rally. "We have to wake some people up. It's time to act. It's time to end racism. It's time."
She said faith leaders were frustrated watching the progress made over decades being slowly eaten away and decided it was time to act. She and members of the National Council of Churches, a nationwide group of churches from different denominations, are using the rally to start a multi-year campaign targeting racism.
Many other events, ceremonies, and rallies are planned across the U.S. to mark King's death and look back on his life and accomplishments during the civil rights movement.
King was assassinated on April 4, 1968, as he stood on his balcony at the Lorraine Motel in Memphis. His death sparked outrage and riots across the nation.
A rally in Memphis on Wednesday will cap off several days of remembrance and forward-looking strategies to target issues facing communities of color, including crime, education and strengthening families.
On Tuesday, protesters took to the streets with signs and some, wearing chains, chanted "Education, not incarceration!" The group hoped to revive King's legacy and calls for equality. The protests led to several people being detained by police.
Also in Memphis, teens are marching 50 miles from Mississippi to the city to mark the years since King's passing. Along the way, they are talking about civil rights and how to mend race relations.
"Our hope is to not only to honor all that Dr. King achieved but to be part of continuing his work," Jarvis Ward, organizer of the trek, told CNN. "We want to show how racial justice, economic justice, and racial reconciliation can be advanced in and by the next generation."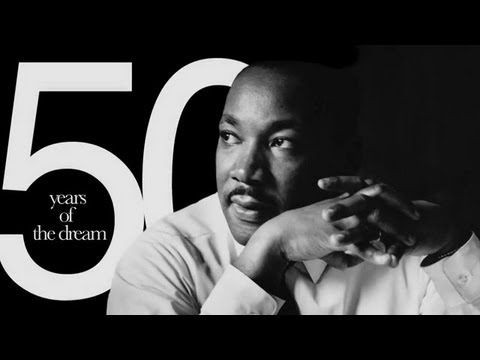 From New York City to Detroit to Alabama, events are planned to honor King and his life's work. Many events are set at colleges and museums, including one at King's home in Atlanta and a prayer vigil at a museum in Montgomery, Ala., where Rosa Parks started the bus boycott and started the path to desegregation.
Candlelight vigils are planned in Arkansas, Indiana and New York to honor King, including one at the Little Rock Central High National Historic Site that will include a reading of King's last speech before his death.
In Saratoga, N.Y., organizers plan to hold a silent march and carry signs to honor him.
"And 50 years later, we still need to march, and do much more, to end racism," the Rev. Joe Cleveland, from the Unitarian Universalist Congregation of Saratoga Springs, told The Saratogian . "We are asking people to show up to publicly honor Dr. King, publicly acknowledge racism exists and is unacceptable and commit to working toward his vision of true peace and true justice for every human being."
Follow Christal Hayes on Twitter: Journo_Christal. Christal Hayes and Sophie Kaplan, USA TODAY