Trending 4-2-2018
|
author/source:
Renée Greene
Hart Family Tragedy in California Appears Intentional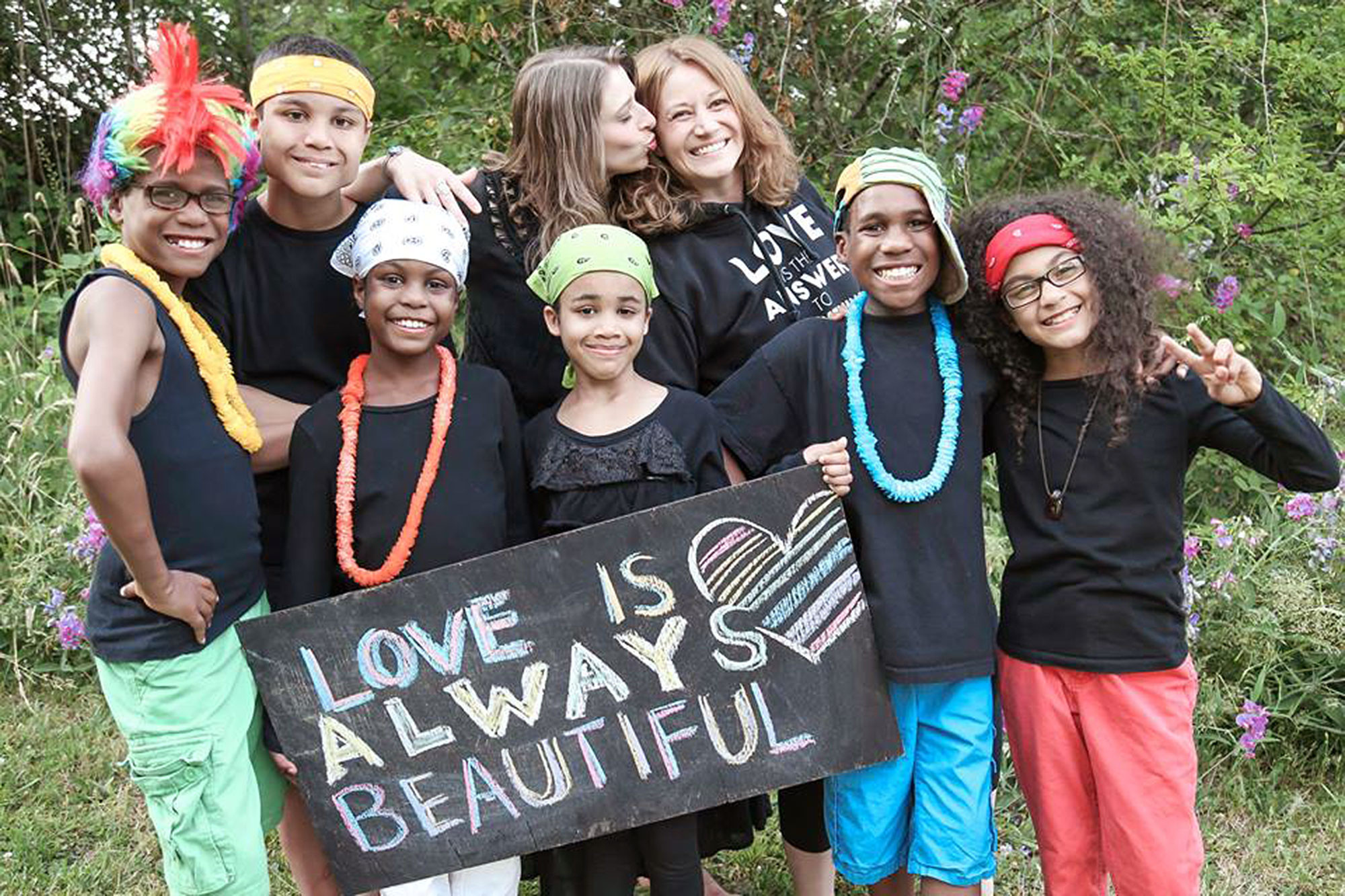 "At this time, three children are still missing and could be in the ocean," said a California Highway Patrol officer. This according to Kiara Alfonseca and Bita Ryan of NBC News.
Almost one week after the SUV carrying Devonte Hart and his family plunged off a cliff in California's Mendocino County, authorities say the crash appears to be intentional. California Highway Patrol's North Division and the Mendocino County Sheriff's Office are continuing to investigate the crash that killed parents Jennifer and Sarah Hart, both 38, and their children, Markis, 19, Jeremiah, 14, and Abigail, 14. Devonte, 15, and his two sisters, Hannah, 16, and Sierra, 12, who were also riding in the car during the incident, remain missing. California Highway Patrol Acting Assistant Chief Greg Baarts said they could not determine which woman was driving the car at the time of the crash.
"At this time, three children are still missing and could be in the ocean," said Baarts. "We are trying to determine a timeline, path of travel, and if there were any stops." He told NBC News that California authorities are "tirelessly searching for the missing children along the coastline," while authorities in both California and Washington are "conducting interviews and attempting to establish a timeline and routes of travel in an effort to rule out any other possibilities."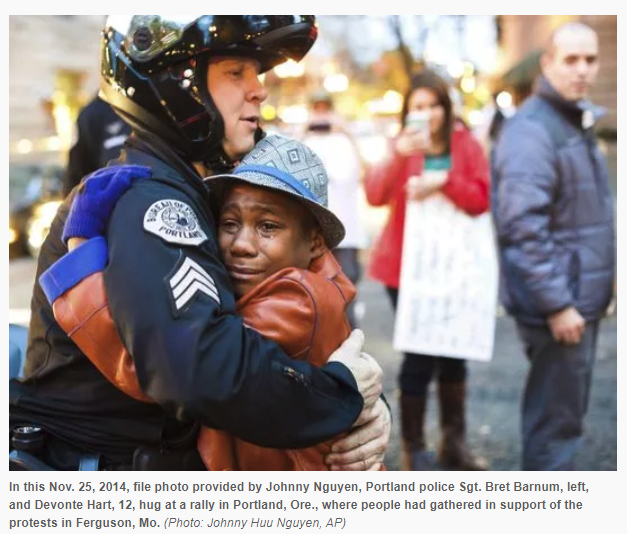 The family, according to neighbors and court records, has had troubles in the past, carrying over to a recently opened investigation into abuse or neglect with the Washington Department of Social and Health Services. Sarah Hart was charged with a misdemeanor offense of domestic assault against her daughter Abigail in 2011, and neighbors claimed that Devonte would often ask for food from his neighbors. He said his parents would withhold food as a punishment tactic.
Devonte, a young black boy, was photographed in 2014 crying in the arms of a white police officer during a protest in Oregon over police brutality in Ferguson, Missouri. The household had been previously visited by Child Protective Services, and neighbors claim to have called CPS again to report on the family Friday, March 23, before the Harts left on the trip that resulted in the fatal incident.
Clark County Sheriff's Office obtained a searched warrant Thursday to retrieve items such as computers, credit cards, and bank statements to help the ongoing investigation for a probable cause. A felony, according to Baarts, may have been committed in this case. Reports have claimed that the speedometer was pinned at 90 miles per hour at the time of the crash, but Baarts says the speedometer could have moved during the impact or could have been manipulated. A full vehicle inspection has yet to be completed. However, no skid marks or brake marks were found at the scene. Photo Courtesy of People Magazine
DON'T MESS WITH PARKLAND SURVIVORS, ASK LAURA INGRAHAM
The Parkland teens wield real power. Just ask Laura Ingraham and Frank Stallone. Mashable's ADAM ROSENBERG reports, two minor right-wing celebrities, offered up two half-assed apologies that feel more forced than sincere. They might have gotten away with it too, if not for those meddling kids and their pesky tweets.
Some of the more outspoken students have embraced the platform of celebrity-esque activists since the Marjory Stoney Douglas shootings. They're young, they're smart, and they're pushing for change in all the right ways. They exude the sort of presence that social media tends to rally around.
That platform has unfortunately also left them somewhat exposed. We've entered into a brutal era for politics, one driven more by emotion and "us against them" convictions rather than the rational dissemination of conflicting beliefs. In this era, everyone is vulnerable to attacks, including mass shooting survivors who feel compelled to argue for more of a common-sense approach to gun control legislation. It doesn't matter that they're teens.
Except, it does matter. Teens in 2018 were raised on the internet. They speak the language of an always-online audience. So when Fox News commentators and famous-by-proximity D-listers come at these kids on their preferred platform — social media — they're asking for trouble. That's been the lesson of Easter weekend.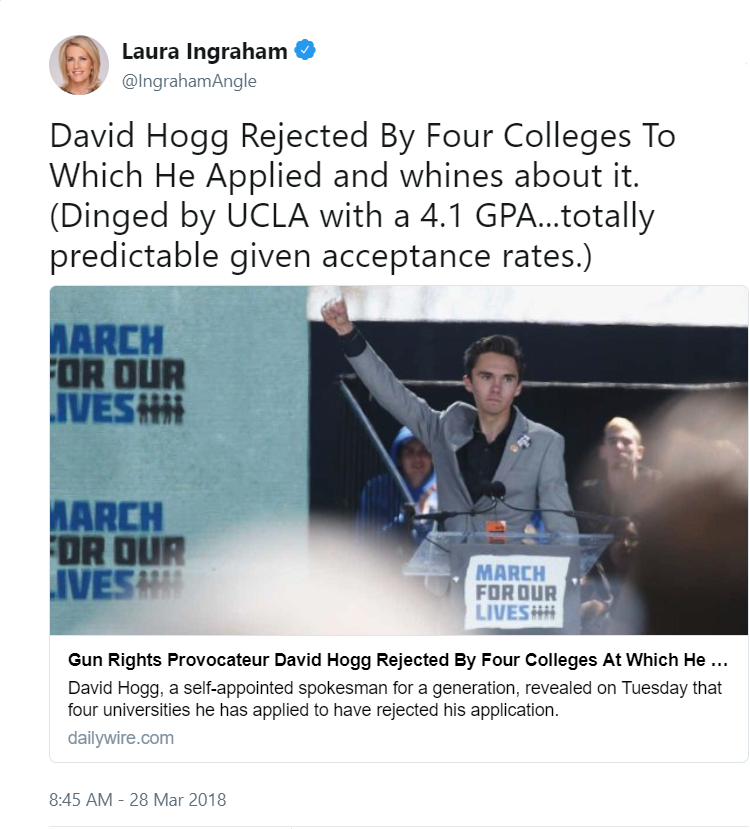 Laura Ingraham, the Fox News correspondent who famously threw up what sure as hell looked like a Nazi salute on stage at the 2016 Republican National Convention, took aim on Thursday. In a tweet, she accused Parkland survivor David Hogg of "whining" about college rejection letters he'd received.
Ingraham hasn't clarified what her intention was with that tweet, but to most readers, it came off as an adult leveling a baseless attack on a teenager. Never mind the fact that their politics don't line up.
Hogg survived one of the worst school massacres in U.S. history, and he's using that experience to call for the types of changes that could prevent others from dealing with what he is. Rather than try to engage him on the issues, Ingraham resorted to an ad hominem attack.
Hogg didn't stoop to Ingraham's level. Instead, he did what he and his fellow Parkland survivors-turned-activists have been doing so effectively for just over a month now: He took to the social media battlefield.
First, Hogg asked Ingraham (rhetorically, to be clear) who her top advertisers are: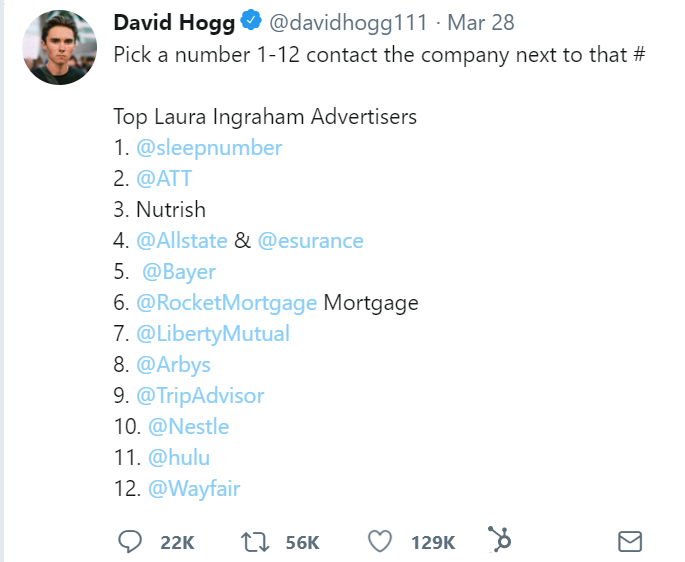 You know how this story goes next, because, we've all been here before.
Ingraham advertisers fled en masse. ABC News had the count at 15 plus as of Sunday night: The Atlantis Paradise Island resort, Office Depot, Jenny Craig, Hulu, Nutrish, TripAdvisor, Expedia, Wayfair, StitchFix, Nestlé, and Johnson & Johnson.
Fox News didn't issue a formal response, but Ingraham's next moves paint a clear picture. She apologized for "any upset or hurt my tweet caused him or any of the brave victims of Parkland." She then announced during her show on Friday that she'd be taking a week-long vacation. For Easter, she said. Vacation or suspension remains to be seen. But when money walks, networks balk, someone has to pay.
Speaking on CNN after the Ingraham's apology surfaced, Hogg expressed a lack of surprise at her sudden turn. He reasoned that she was facing a load of pressure as advertisers fled, so of course she apologized. But he did take issue with Ingraham's behavior in general. "It's disturbing to know that somebody can bully so many people and just get away with it, especially to the level that she did," he said. "No matter who somebody is, no matter how big or powerful they may seem, a bully is a bully, and it's important that you stand up to them."
Ingraham has a history of questionable behavior toward those she disagrees with in public spaces. Most recently she told NBA star Lebron James to stay out of politics and "shut up and dribble". She also criticized Jay-Z's personal life too.
Steven Bochco, Creative Force Behind 'Hill Street Blues,' 'L.A. Law' and 'NYPD Blue,' Dies at 74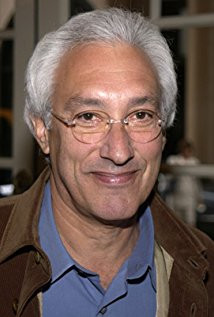 Steven Bochco, trailblazing TV writer-producer, winner of 10 Emmys, butted heads with networks and almost The strong-willed writer and producer who brought gritty realism and sprawling ensemble cast to the small screen with such iconic series as Hill Street Blues, L.A. Law, and NYPD Blue, died Sunday morning, a family spokesman told The Hollywood Reporter. He was 74.
Suffering from leukemia, Bochco received a stem cell transplant from an anonymous 23-year-old in late 2014. "Steven fought cancer with strength, courage, grace and his unsurpassed sense of humor," spokesman Phillip Arnold said. "He died peacefully in his sleep [at home] with his family close by."
Bochco, a 10-time Primetime Emmy Award winner, also was behind the Neil Patrick Harris ABC comedy-drama Doogie Howser, M.D. and the TNT drama Murder in the First. Sacramento police car hits woman protesting the death of Stephon Clark. Photo from IMDb
Sacramento police car hits woman protesting the death of Stephon Clark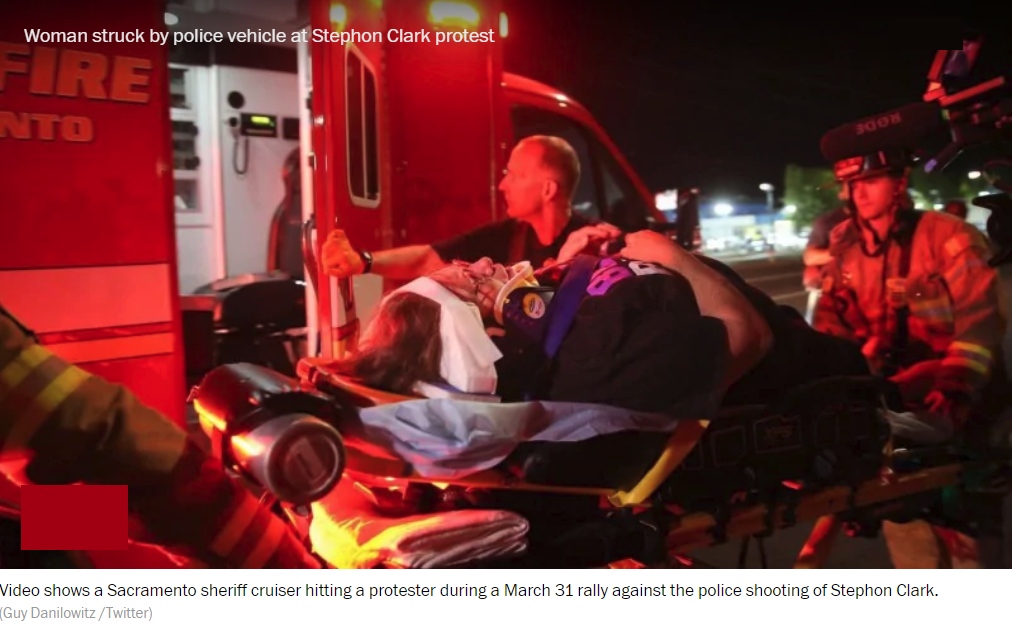 The 30-second video shared on Twitter by Guy Danilowitz, an attorney with the Sacramento County public defender's office, shows a woman walk between two marked sheriff's vehicles about 8:40 p.m. as the vehicles move slowly through masses of angry demonstrators.
The woman had signs denouncing the March 18 shooting of Clark by two city officers. A sheriff's deputy can be heard instructing people to "back away" from the vehicles. The rear sheriff's vehicle accelerates and the right front corner strikes the woman as a witness shouts, "Oh my God, Oh my God!"
In a statement early Sunday, the Sheriff's Department said the incident happened as deputies kept an eye on marchers and drove west Sacramento Count.
"As protesters approached both of the marked vehicles, they began yelling while pounding and kicking the vehicles' exterior," said Sgt. Shaun Hampton. "As one of the sheriff's deputies was driving, a collision occurred involving the sheriff's patrol vehicle and a protester who was walking in the roadway. The collision occurred while the patrol vehicle was traveling at slow speeds."
Hampton said the Sacramento Metro Fire Department responded and took the pedestrian to a hospital, where she received treatment for minor injuries. The incident is under investigation by the California Highway Patrol and the Sheriff's Department internal affairs division, which handles potential disciplinary cases.
The injured woman was identified by the Sacramento Bee as Wanda Cleveland, a local activist. She had bruises on her arm and the back of her head, and was released after midnight from Kaiser Permanente South Sacramento Medical Center, the newspaper reported.
"He never even stopped. It was a hit-and-run. If I did that I'd be charged," Cleveland told the Bee at the hospital. "It's disregard for human life."
Tifanei Ressl-Moyer, a legal fellow at the nonprofit group Disability Rights California who witnessed the crash, told the Bee she "heard wheels spin. And then I saw her body flung to the curb. The vehicle sped off and some protesters went after them."
Hampton said the Sheriff's Department vehicle that hit the woman "sustained scratches, dents, and a shattered rear window. The damage to the vehicle was not a result of the collision involving the pedestrian but was caused by vandals in the crowd."