Trending 3-27-2018
|
author/source:
Renée Greene
THE FACE OF INTEGRATION, LINDA BROWN, HAS DIED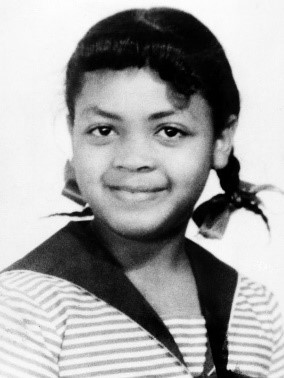 Linda Brown, at the age of 9, became the face of the landmark Supreme Court case that struck down segregation in the nation's schools, has died at age 76 in Kansas, according to published reports. Topeka's Sumner School was all-white when Oliver Brown, Linda's father tried to enroll the family. He became the lead plaintiff in the historic 1954 Brown v. Board of Education decision.
Linda Brown died Sunday afternoon, according to the Associated Press. Her sister, Cheryl Brown Henderson, founding president of The Brown Foundation, confirmed the death to The Topeka Capital-Journal. She declined comment from the family.

Linda Brown Thompson who was the lead plaintiff in Brown v. The Board of Education has died. She was 76. She talks about what it was like growing up in Topeka, Kan., in the 1950s and how her life changed once the Brown v. Boa
The Supreme Court eventually ruled that racial segregation of children in public schools violated the equal protection clause of the 14th Amendment. It overturned Plessy v. Ferguson, an 1896 decision that held that segregated public facilities were constitutional as long as black and white facilities were equal. The ruling constitutionally sanctioned laws barring African Americans from sharing the same buses, schools, and other public facilities as whites — known as "Jim Crow" laws— and established the separate but equal doctrine that would stand for the next six decades, according to History.com.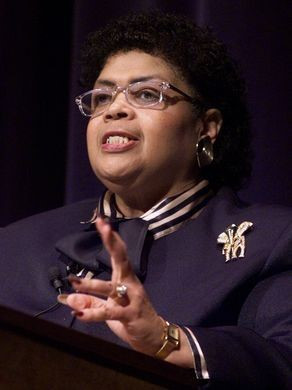 In his lawsuit, Brown claimed that schools for black children were not equal to the white schools and that segregation violated the so-called equal protection clause of the 14th Amendment, which holds that no state can deny to any person within its jurisdiction the equal protection of the law. The case went before the U.S. District Court in Kansas, which agreed that public school segregation had a "detrimental effect upon the colored children" and contributed to "a sense of inferiority," but still upheld the separate but equal doctrine. In the Supreme Court decision, issued on May 17, 1954, Justice Earl Warren wrote that "in the field of public education the doctrine of 'separate but equal' has no place," as segregated schools are "inherently unequal." As a result, the Court ruled that the plaintiffs were being deprived of the equal protection of the laws guaranteed by the 14th Amendment. Linda Brown died a civil rights activist.


IOWA STATE REP'S TEAM MOCKED EMMA GONZALEZ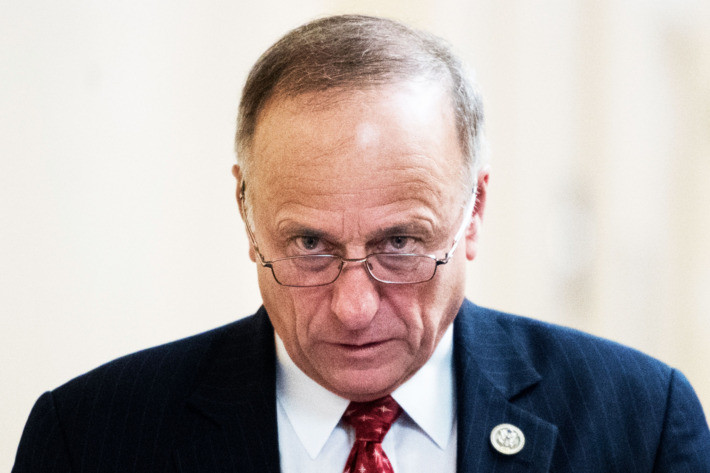 Iowa Republican Rep. Steve King's campaign team mocked the "look" of Parkland shooting survivor Emma Gonzalez in a meme published to King's official Facebook page Sunday, drawing criticism from shooting survivors according to USA TODAY. In a wave of recent attempts to discredit Gonzalez and other survivors as they call for legislation to address gun violence, pro-gun rights followers, and politicians, sink to new lows.
The item includes an image of Gonzalez with tears streaming down her face at Saturday's March for Our Lives in Washington, D.C., as she recalled the 17 lives lost at her school, Marjory Stoneman Douglas High in Parkland, Fla. The accompanying text criticizes Gonzalez' Cuban heritage, seeming to reference the Cuban flag patch seen on her sleeve. "This is how you look when you claim Cuban heritage yet don't speak Spanish and ignore the fact that your ancestors fled the island when the dictatorship turned Cuba into a prison camp, after removing all weapons from its citizens; hence their right to self-defense," the post says. Gonzalez's father fled Fidel Castro's Cuban regime by moving to New York in 1968, according to a Univision profile. Gonzalez does not speak Spanish, according to the profile. Criticism of King's post came quickly, with his social media managers relentlessly defending the post.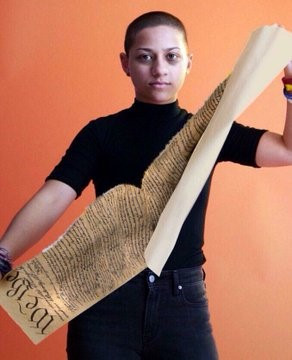 "Are you SERIOUSLY mocking a school shooting survivor for her ethnic identity?!" wrote Brandon Wolf, a survivor of Orlando's Pulse nightclub shooting in June 2016. "When it was my community, where were you? When it was Sandy Hook? Columbine?"
"Only a brainwashed Lefty could possibly look at this meme and deduce there's racial prejudice," said King in a post signed "Team King." David Hogg, another Parkland survivor, and, activist asked his senator, Republican Marco Rubio, to address King on Twitter. "Hey @marcorubio @Emma4Change s family fled Cuba to escape totalitarianism and live in freedom just like your family could you please respond to @SteveKingIA,"?
This is King's M.O. and how he made a name for himself criticizing immigrants. With such remarks as, "We can't restore our civilization with somebody else's babies" and he's questioned whether non-whites added anything to civilization. Gonzalez became the face of the student-led movement against gun violence last month and has since faced attempts to discredit her from both anonymous social media accounts and Republican politicians. One GOP candidate in Maine called her "a skinhead lesbian" Gonzalez identifies as bisexual. A doctored image, spread online, showed Gonzalez apparently tearing the Constitution, a mock-up from an actual photo for Teen Vogue in which she tore a gun target.


JARED KUSHNER'S BROTHER WAS AT MARCH FOR OUR LIVES RALLY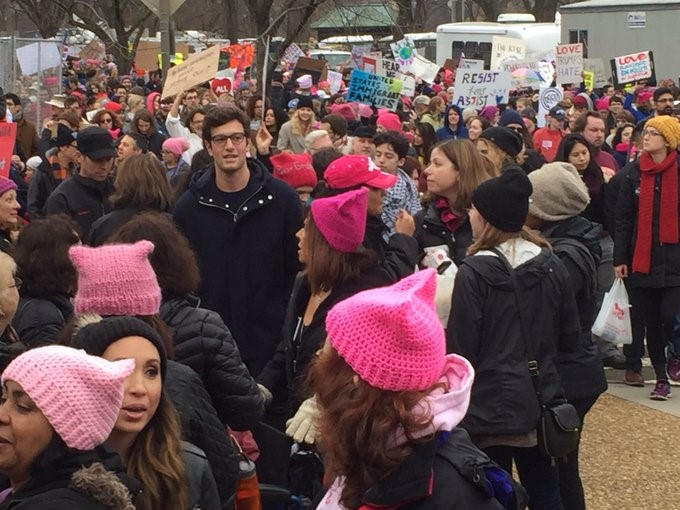 Many big names showed up to share their support during the March 24 anti-gun violence rally March For Our Lives, including Kim Kardashian, Demi Lovato, and Miley Cyrus. Even those unable to attend the event still managed to tweet heartwarming messages to the protesters. (*cough* Obama *cough*) But those prominent people you probably expected to at least share a few words of encouragement were nowhere in sight: President Donald Trump was busy golfing in Florida, accompanied by his wife, Melania and their son, Barron. And his trusted adviser and daughter Ivanka Trump was out preparing for her son's birthday party alongside her hubby and fellow senior adviser to the president, Jared Kushner. As a family who's pretty open to sharing their thoughts on various matters via social media, it seemed like they were intentionally avoiding addressing the protests altogether. However, one family member made his stance on the protests very clear: Jared Kushner's brother was at the March For Our Lives in Washington D.C., front-and-center, and I'm completely here for it.
On March 24, hundreds of thousands of people took to the streets around the country to protest gun violence after the tragic Feb. 14 school shooting in Parkland, Florida that resulted in the deaths of 17 people. Jared's younger brother, Joshua Kushner attended the flagship march in Washington D.C., standing in solidarity with the increasing calls for tougher gun laws and school safety precautions. He was accompanied by his girlfriend, Karlie Kloss, and shared a picture of the supermodel holding a sign that read, "Load Minds Not Guns" to his Instagram page.
Kushner expressed his support for the march in the days before the march reportedly donated $50,000 to the event, and shared a pledge to march with protesters via Instagram after his hefty contribution. In January of 2017, Kushner was spotted at the Women's March., which was not only organized with a focus to get more women officials elected into office but also in resistance to Trump's election.